Working with electricity could be dangerous if you are not experienced enough to do electrical wiring. In many countries working with electricity, you need to have relevant certifications especially if it takes place in the internal part of a home, which is technically part of the nominated living area of the house. Therefore, the required certification, as well as necessary skills, are the primary factors when working with electricity.
On the other hand, applying proper tools, when you are going to perform wiring, is essential for achieving the best result and also doing the job safely.
In terms of hardware, there's a long list of tools no toolkit should be without. We are going to introduce the 5 most essential and applied tools you may want to round up your toolkit with if it lacks any of them.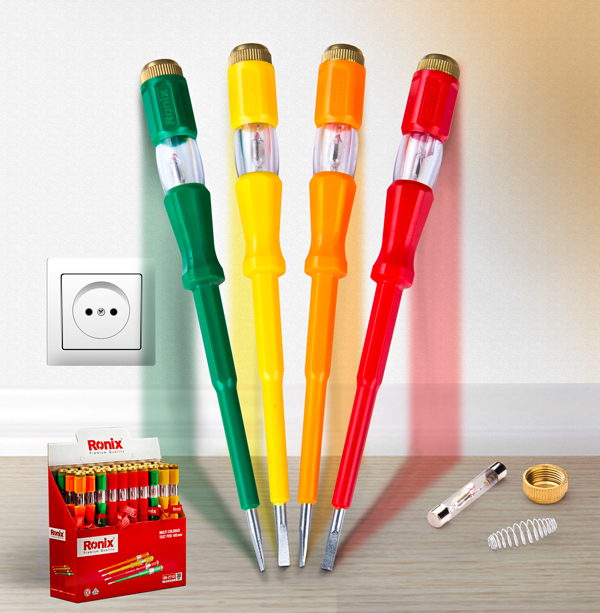 Voltage Tester Pen or a Volt Stick is a test pen voltage tester is one of the most essential tools an electrician should always carry with themselves. Voltage Tester provides non-contact detection of voltage in cables, cords, circuit breakers, lighting fixtures, switches, outlets, and wires. With a positive and negative probe, touched to the relevant wires to create the circuit and take the reading, a volt sticks are usually available in two types including the solenoid and the solid state.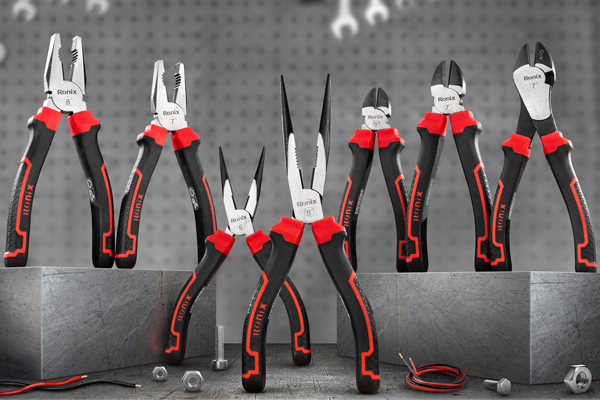 One of the most applied and essential tools in wiring are Lineman's Pliers which are used for different tasks such as cutting, straightening, and bending wire, and also to twist wires together when you are making splices. Thanks to the cutting blade located in the two inner edges of the plier head, you can also use Lineman's Pliers to strip wire and some types of cable, wire strippers are more commonly used for this purpose, though. In order to gain extra cutting power, you can put the blades right next to the pivot point.
Side Cutters are generally found three models as:
Traditional Pliers – Used for cutting or stripping wire and removing nails.
Long Nose Pliers – Their thin, grasping ends allow you to hold or grab when fishing cable.
Side-Cutters- Useful especially when you want to cut wires with specific
lenghths.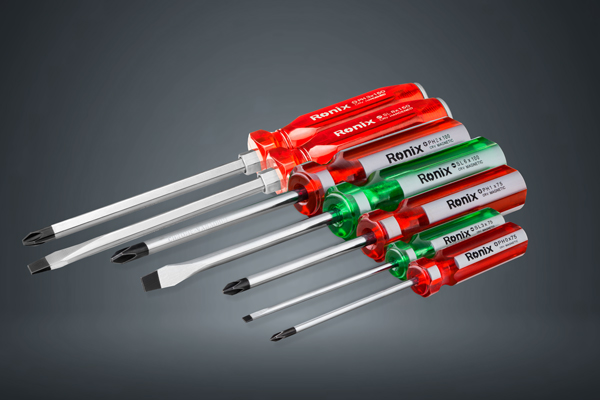 Electrician's Screwdrivers
A screwdriver is a device used to drive screws into a material by turning it at the screw head. The screwdriver which is suitable for electricians is the one whose handle and shaft is insulated by rubber or plastic to protect you against electric shocks. In some cases, these shocks can lead to death, the screwdriver being properly insulated is vital for safety of electricians.
Of course, the tip of such screwdrivers can vary depending on the type of screw being driven, so an electrician could carry a set holding a variety of screwdrivers rather than just one screwdriver.
Phillips head driver and the flat head, or blade-style, are the two most common electrician's screwdrivers models. As one of the most screw types is the Philips head driver which has a cross pattern, and the center of the cross is extended outward further than the wings of the cross, it is one of the most common screwdrivers electricians use.
Wire Strippers & Cutting Tools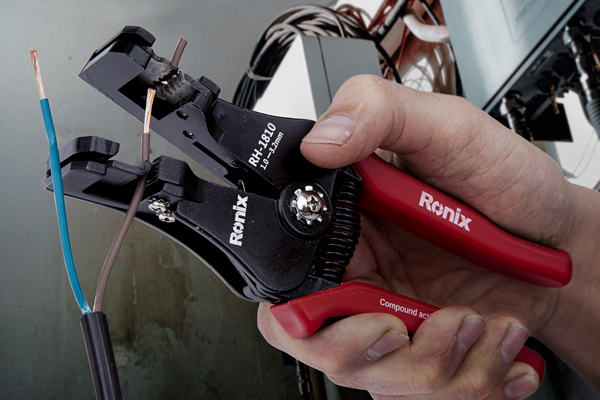 When stripping the insulation from a cable you must only apply the required amount of pressure in order not to damage the copper cable. Some wire strippers have also the capability to carry out crimping. Such tool allows the electrician to strip wire in a variety of standard forms. Through a graded cutting blade it has, in which there are holes with sharp edges, it allows the electrician to open and shut them over different wires including the standard and solid ones.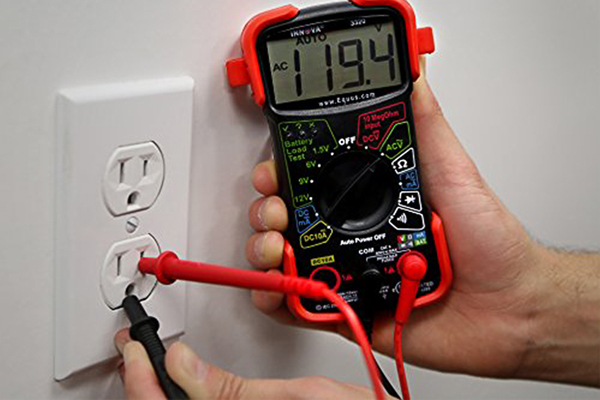 A digital multimeter, as the name implies, is a tool to measure two or more electrical values principally including voltage, current, and resistance. Such tool is considered diagnostic for the electricians and technicians in the electrical industry. Using a digital multimeter, you can perform a variety of measuring tasks so that with multiple inputs, settings and reading types, this tool can give you accurate readings. You can also use a multimeter to measure a number of different wave forms.
All and all, remember that no tools would be good enough unless you have proper qualification for using them. If you are going to work with consumer units, mains wiring circuits, and other imbedded electrical wiring, you must be a certified electrician. As a non-qualified person, you may change the fuse in a plug, or wire a plug, but to install plug sockets and do wiring under the plasterboard, you must have the required knowledge which is gained through training.