Rotary tools are the smallest type of versatile power tool that is basically a do-it-all kind of device.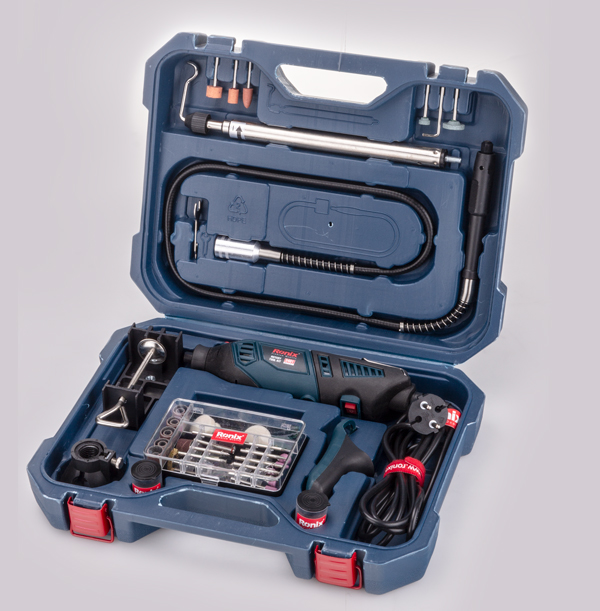 Due to their easily-carried feature thanks to their ideal weight, rotary tools are one of the most useful accessories that have become basic tools for many professions, including the ones dealing with wood.
Among the main usages of this tool, we can mention its home, artistic and industrial applications. This small tool has countless capabilities and usages such as light cutting, grinding, and cleaning tasks, which makes it one of the must-have tools in any toolbox.
To do the tasks above correctly, special brushes and brushes should be installed on rotary tools to easily make the desired surfaces as desired.
They are generally good for sanding, folding, sharpening razors, etc. Using this machine, it is also possible to make very small holes on surfaces, and do sculpting as well as creating attractive designs on wood or any other material.
There are many types of rotary cutters, the smallest of which is called a die-grinder, or a small engraving tool. This machine is very light and has a very high speed and is held in the hand like a large pen, and it can be easily polished and engraved on materials such as wood, metal, plastic, glass, etc.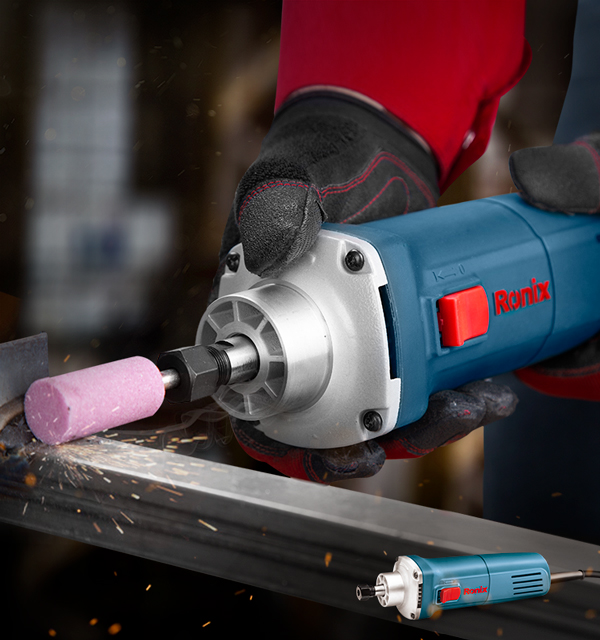 One of the reasons for naming this device, mini rotary tool or die-grinder, is its small size. It has a rotating axis that moves at a very high speed and in its axis, it is possible to install a variety of brushes, blades, cutting and sanding tools, etc.
This small power tool has different types such as cordless, electric, pedal or hose, etc.
The Difference between a Rotary Tool & a Die-Grinder
If you want to find a larger machine than a die-grinder, a rotary tool will definitely be the first choice in your mind, because due to its greater strength and heavier weight than die-grinder, this tool is generally used more in works of art that are more delicate.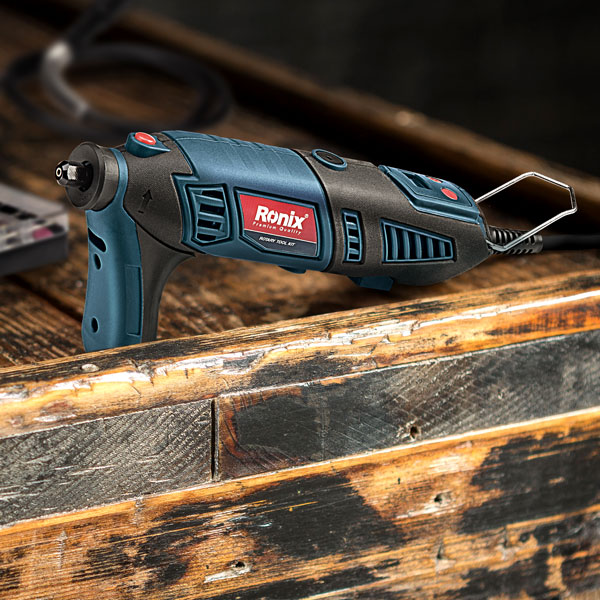 Applications of Rotary Tools and How They Work
Thanks to the lightweight and small size of a rotary tool, working with it is easy because it fits in your hand like a large pen and is extremely comfortable to work with.
This tool is one of the best-selling and most widely used machines due to its wide applications in many jobs and professions. Applications of this small machine involve engraving on wood, stone, glass and leather, design, and drilling, sanding delicate and precise surfaces, industrial polishing, cutting and drilling, and so on.
Usages of Rotary Tool in industry, art, and home
• Industrial turning and milling
One of the applications of rotary tools is in industries such as turnery and industrial milling. This tool can be used in turning and milling all kinds of metal and steel parts.
This small machine is used to eliminate welds, the masonry of pipe edges and profiles, chipping, and turning. They commonly use rotary tools for delicate and precise tasks, but they can also be used in general and normal tasks and get good results.
• Using Rotary Tools for Cutting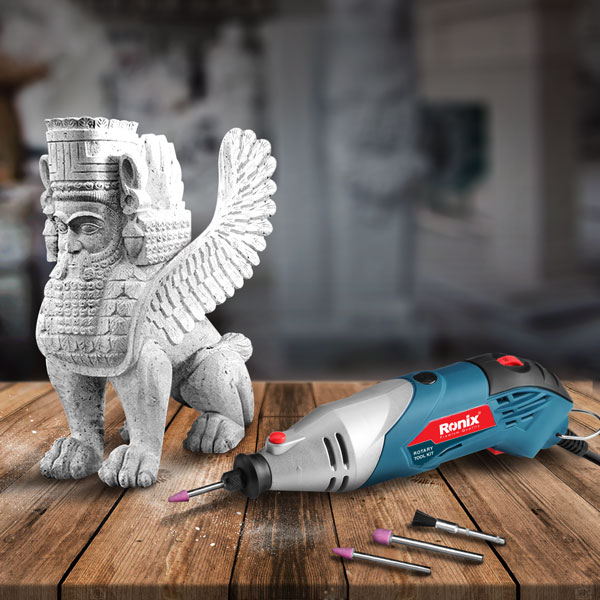 Rotary tools can be used for cutting in the industry. For this purpose, you can use different types of blades or cutters. Cutting ceramic tiles, repairing the sink is also done by this machine.
At this point, we must consider that the rotary tools kit we are using must be compatible with the material of the object we are cutting.
• Paint Stripping and Rust Removal of Metals
Many kitchen utensils, especially those near the sink or its connections, are in direct exposure to water. The moisture of water can damage and rust pipes and fittings, or change the color of taps and valves.
Therefore, they should be decontaminated or repainted after a period of time. In such a situation, a rotary tool can be used to remove iron rust and old paint. After that, those surfaces can be easily repainted.
• Rotary Tools for Woodworking and Engraving
One of the most ancient human arts is engraving. In the past, people used to do engraving using hand tools to create patterns, protrusions, etc. on surfaces. But today, this handicraft is done using rotary tools so that the desired designs can be carefully and delicately revealed on objects such as wood, glass, leather, etc.
To engrave on surfaces, the desired design must first be drawn on the desired surface, and then the spaces are engraved with a specific rotary tool.
Due to the widespread use of rotary tools in engraving, some people call rotary tools, engraving mini tools.
• Using Rotary Tools for Sharpening Other Tools
Many tools such as razors, saws, etc., that are used in different industries, must be always maintained healthy and sharp so that they can be useful enough. A device like a rotary tool can be perfect for sharpening your other tools.
The use of all these small tools is the same, only they differ in the type of work and model. Ronix Tools can provide you with Ronix Rotary Tool Kits , and Die-Grinders that hold various components and accessories suitable for different applications.