Cordless Screwdriver vs Drill , What's the Difference? Purchasing a power tool is never an easy decision, especially when there are so many instruments on the market that do similar (if not identical) tasks but have different names. Cordless Screwdriver vs Drill are two instruments that are similar in some respects but extremely different in others, making choose which to buy a challenge! When it comes to DIY projects around the house, choosing the appropriate equipment is critical not just to save money, but also to save time, effort (and occasionally irritation).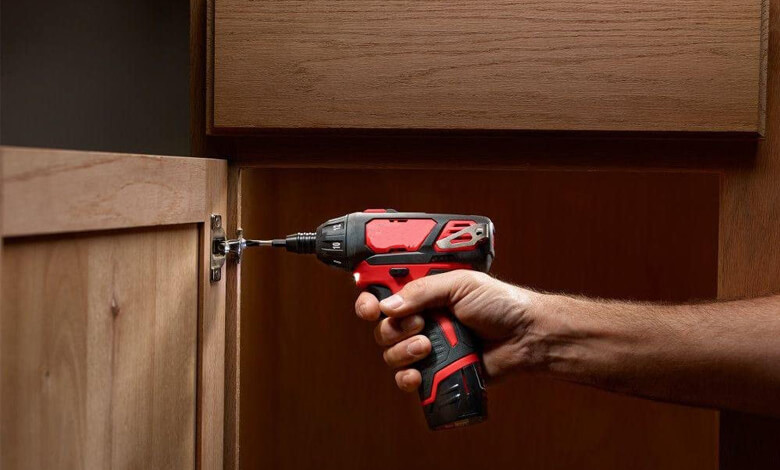 Difference Between a Cordless Screwdriver vs Drill
The size of the motor and the battery voltage are the most significant differences between a Cordless Screwdriver vs Drill. Cordless drills feature larger, more powerful motors, are utilized for more demanding jobs (such as drilling holes and mixing paint), and require higher battery voltage to operate (usually in the range of 12v to 24V). Smaller motors, lighter jobs, and smaller batteries characterize electric screwdrivers (4V to 10V).
5 Major Differences
🔸 Drill Bits and Chucks vs. Socket
The chuck and bit are two major differences between a Cordless Screwdriver vs Drill. A drill is equipped with a chuck that opens and closes around a bit and is used for a variety of purposes, the most common of which is drilling holes. You may use several types of drill bits to execute a variety of jobs with your drill.
🔸 Versatility
When comparing Cordless Screwdriver vs Drill , one of the most important considerations is the tool's versatility. You can see how much more adaptable the drill is: it can be used as a screwdriver and so much more.
A screwdriver is exactly that: a screwdriver. Of fact, it is superior to a manual screwdriver in many respects. However, it is mostly a one-dimensional instrument.
🔸 Size and Portability
The tool's utility is sometimes boosted by its size. Because a drill press is large and stationary, the types of jobs you can do with it are quite limited.
📌 You can carry the cordless drill and the hammer drill in your hands and they don't need to be plugged in, so you can use them nearly anyplace. They are, however, hefty, making them difficult to maneuver into confined spaces. You'll have a hard time getting the screw into a tight spot with them.
Cordless screwdrivers are different from drills in this case, as they are similar to medium screwdrivers in size. They're lightweight, so they're easy to carry and operate with only one hand. Different head settings on the finest best cordless screwdrivers allow them to reach into tight spots and drive your bolts.
Related Articles: Best Screwdriver Set
🔸 Torque and Power
Both of these tools do not have the same amount of power as a drill press, but they are powerful enough to generate enough torque to successfully cut through most materials. The majority of them have an 18 or 20-volt battery, which is sufficient for most household tasks.
🔸 The Cost
Cordless screwdrivers are generally less expensive than drills; however, they are only effective for certain tasks. If you just need anything to put a bookshelf or entertainment center together once in a while, this could be the item for you. This is the only tool you'll need if you need anything to fit into tight locations. However, if you ever need anything with a little more force, the electric screwdriver may not be up to the task.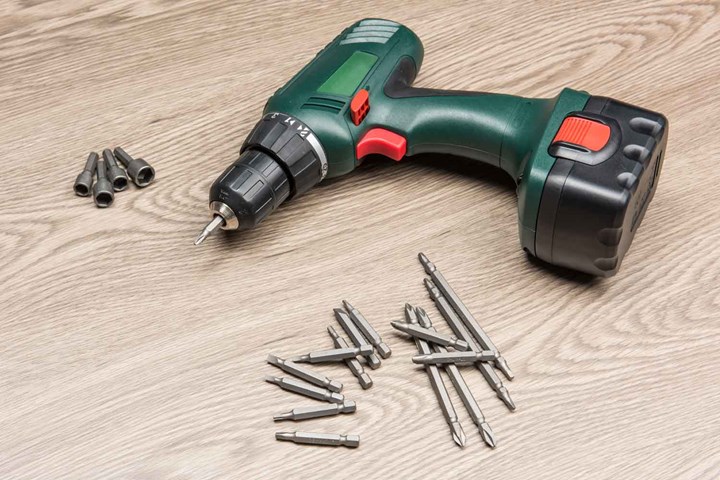 ✅ Benefits of Cordless Screwdriver vs Drills:
One of the best features of Cordless Screwdriver vs Drill is that Because they are tiny, they can fit into confined locations (such as electrical boxes) and work on tasks that require smaller screws.
These may be fitted with slanted drive heads, which improve mobility when dealing with difficult angles.
When working with softer woods or materials that splinter or break, less tension might be desirable.
Related Articles: How Does a Drill Chuck Work?
📌 Smaller motors are lightweight and easier to transport. Most tool belts or even a large pocket may readily accommodate electric screwdrivers.
Can be especially useful if you have a lack of grip strength, arthritis, or any medical condition that prevents you from using a manual screwdriver and you don't like the heft of a cordless drill.
✅ Cordless Drill Benefits vs. Screwdrivers
Much more powerful motors increase their adaptability by allowing them to handle any screw driving activity, including those involving very hard wood, metals, or even concrete.
Regardless of the material, cordless drills may produce or start the hole for a screw where one is required.
Drills may be used for polishing, sanding, stirring paint, and even cleaning drains with the right accessories (source).
You're more likely to be able to remove worn, corroded, or compromised screws, such as those found in a renovation or rehab job.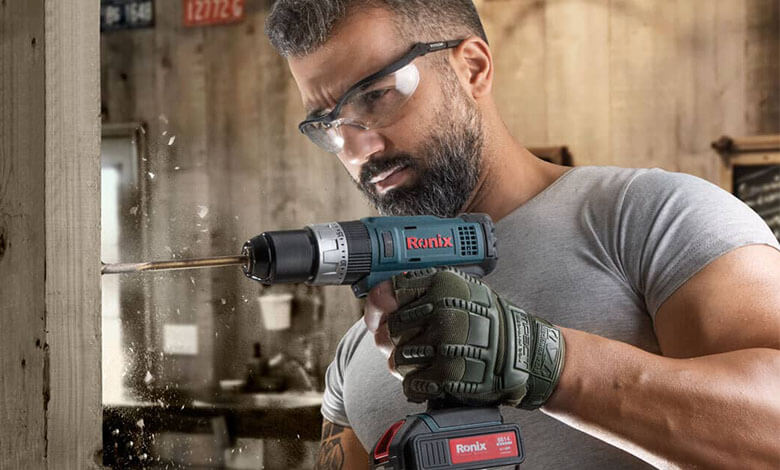 Battery Life for Cordless Screwdriver vs Drills :
Before talking about Battery Life for Cordless Screwdriver vs Drills, you should note that Lithium-ion batteries are most typically used in both cordless screwdriver vs drill because they give greater power in a smaller package and can be recharged numerous times.
The voltage and amp-hour rating are two crucial elements to consider when purchasing a cordless tool. A battery's voltage (v) rating is a measurement of how much power it can deliver. The ampere-hour (AH) rating of a battery determines how long it can keep a charge while in operation.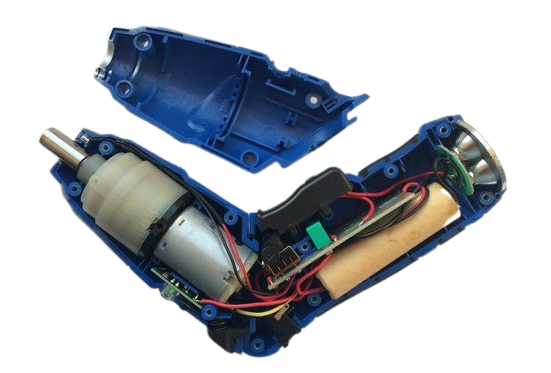 Related Articles: Best Corded Drills for Woodworking
These AH ratings vary by manufacturer and use, however, they may be used as a general indicator when comparing related goods like cordless drills and screwdrivers. Higher AH ratings will benefit more intensive applications, enabling for longer usage with less frequent recharging.

When comparing drills that both use a 12v battery but one has a 1.3AH and the other has a 3AH, the 3AH will provide more operational time before the battery runs out.
When comparing Cordless Screwdriver vs Drills in terms of batteries, another thing to consider is where the batteries are located and how they are charged.
💠💠 Because the batteries in many cordless screwdrivers are built into the instrument, the entire item must be plugged in to charge. Your project will come to a halt as a result of this. Some higher-voltage screwdrivers and most cordless drills feature interchangeable batteries, so there is no downtime if a battery dies; simply replace the exhausted battery with a new one.
It is strongly suggested that you carry an additional battery in your tool arsenal for any tool you anticipate on utilizing for a major operation. There's nothing more aggravating than a dead battery with only two screws remaining!
It's worth noting that there are tiny electric screwdriver variants that can be powered by normal AA batteries, obviating the need for charging.
The Most Efficient Cordless Screwdrivers of 2021
🔹 Ronix 8536 Cordless Screwdriver, Folding, 3.6V
Ronix 8536 Cordless Screwdriver is an actual box of glory. If you need to screw frequently and you are obsessed with your safety, this would be your favorite tool. Its SAMSUNG lithium, fast charging, 1.5Ah and lifelong battery will assure you of the highest quality. Its 6+1 clutch setting will help you be greatly accurate while screwing and this will bring you comfort and relief. It's extremely lightweight and will never tire you even after doing hours of drilling and screwing. This small and unique cordless screwdriver can be used almost everywhere even in tight places due to its dual-angle handle.
🔹 Hi-Spec 3.6V 1300mAh Rechargeable Li-ion Battery Cordless Electric Power Screwdriver
The most common types and sizes of insert driver bits for screws and fasteners found in furniture, fixtures and fittings, toys, gadgets, electrical equipment and appliances are neatly stored and labeled in a convenient travel box. Included are the kinds for non-removable or tamper-proof fasteners made by the company.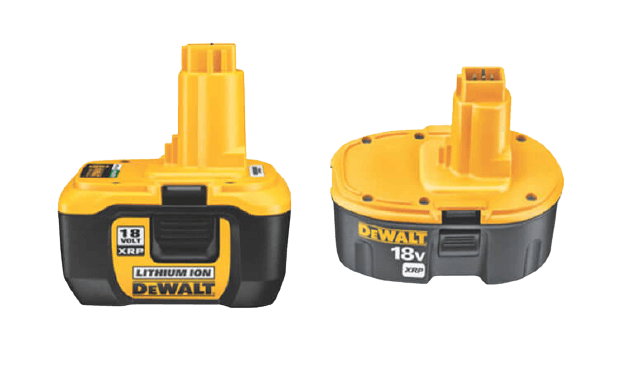 POSENPRO Cordless Screwdriver, 7.2V Max 9Nm Electric Screwdriver Rechargeable Set
This cordless screwdriver features a 6+1 torque setting and a maximum torque of 9N.m, delivering more precise power and outstanding performance for a variety of materials. Cordless screwdriver with resolvable 2-position handle, 90° pistol grip screwdriver and 180° straight screwdriver, making it easier to operate in tight spaces on a variety of tasks and fulfill numerous jobs demand.
💠 It's tough to predict which of the cordless screwdriver vs drill would suit your application the best. As we've seen, a cordless drill may be used as a screwdriver in a variety of situations. One of the reasons why a power drill is a good choice if you need a tool that can be used in a variety of circumstances is that it is versatile. Otherwise a cordless screwdriver is a perfectly acceptable, reasonably inexpensive, and dependable equipment for any homeowner who wants to do little DIY.
Removing battery or socket covers, hanging picture frames, putting furniture together, and making minor repairs around the house are all examples of this. In essence, they're useful for instances where you'd typically use a screwdriver since they're faster and easier to use while remaining compact. A cordless drill, on the other hand, is ideal for operations that require greater power, such as drilling holes, dealing with several screws, and cutting holes. They will provide you a lot more power and flexibility in terms of the amount of jobs they can help you with, but you must be willing to spend the extra fee to take advantage of this!
---
Conclusion 🧾
In this article, we discussed the difference between cordless screwdriver vs drill and whether it is possible to provide a cordless drill and a cordless screwdriver in one package. Yes, these are commonly referred to as "drill drivers" and can do both. However, for some, you may find that they are less powerful than some standalone models. What is the difference between the weight of a cordless drill and a cordless screwdriver? Cordless drills are significantly heavier than screwdrivers. Most electric screwdrivers weigh less than a pound, but cordless drills can weigh 6 pounds or more! When to use a screwdriver? When trying to fix minor problems such as anchoring the cabinet door in its frame, removing it, or pinning a picture on the wall, or other minor home repairs.
FAQ of Cordless Screwdriver vs Drill
Is it possible to get a cordless drill and a cordless screwdriver in one package?
Yes, these are most commonly named "drill drivers" and will be able to complete both tasks. However, with some, you might find that they are less powerful than some standalone models.

What is the difference in weight between a cordless screwdriver vs drill ?
Cordless drills are significantly heavier than screwdrivers. The majority of electric screwdrivers weigh less than a pound, however cordless drills can weigh 6 pounds or more!

When Should You Use A Screwdriver?
When attempting to remedy minor difficulties such as anchoring a cabinet door in its frame, removing it, or pinning a picture on the wall, or other little house repairs.