Power and rotating motion are the key differences between a drill and an impact drill. Impact drivers, unlike drills, feature quick-release shanks that take all 1/4-inch hex driver bits. Impact drills have a high rotating force and can drive the biggest wood screws in a matter of seconds. To drive the fastener through points of resistance, a good impact driver combines the drill's rotating power with bursts of impact comparable to a hammer drill. It's a true combination of the finest of both worlds.
---
Impact Drill vs Drill Basics
Simply said, a drill rotates the chuck at the drill's front. Most chucks are now keyless, which means you won't need that strange-looking key twisted to 90 degrees to swap out the components. Simply hold a keyless drill chuck and spin one way to loosen and the other way to tighten it. Ratcheting chucks, in particular, are capable of holding almost any shape that fits inside, even smooth drill bits.
📌 Many drills feature several torque and speed settings. The specific applications for those may be deferred for a later discussion, since we're just interested in grasping the basic differences right now.
Impact drill operate similarly to drills in that they spin the bit that is attached to them. When driving a big fastener with a drill, you may reach a point where the drill can't go any farther. It's exerting all of its force and torque, yet the huge fastener or bolt refuses to budge. This is when the impact drill enters the picture. They have significantly higher torque.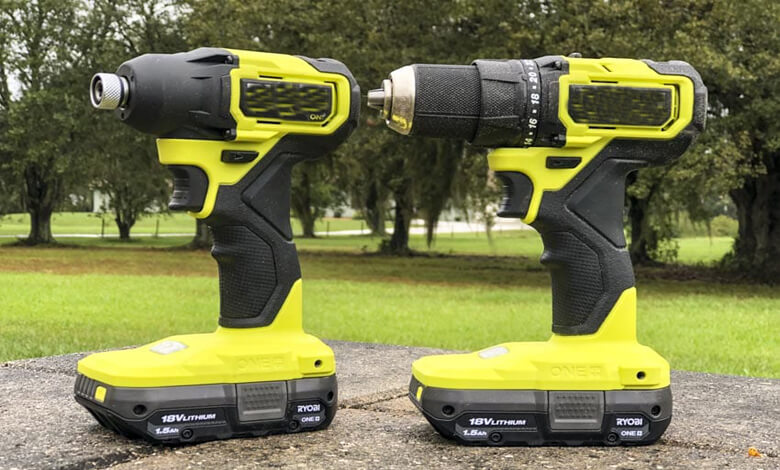 Are Impact Drills and Hammer Drills the Same?
Impact drill drivers are sometimes confused with hammer drills. Hammer drills, like ordinary drills, are not the same as impact drill and serve a different function. They're basically drills with the extra capability of quickly vibrating parts back and forth while rotating. Drilling through concrete, brick, stone, or blocks becomes more faster as a result of this. Hammer drills get their name from the vibration (which is more like quick pounding). A hammer drill features a particular clutch that allows it to not only spin but also punch the drill bit in and out (along the axis of the bit).

The bit's actual travel distance and the force of its blow are both very tiny, and the hammering motion is extremely fast—thousands of "BPM" (blows per minute) or "IPM" (inches per minute) (impacts per minute).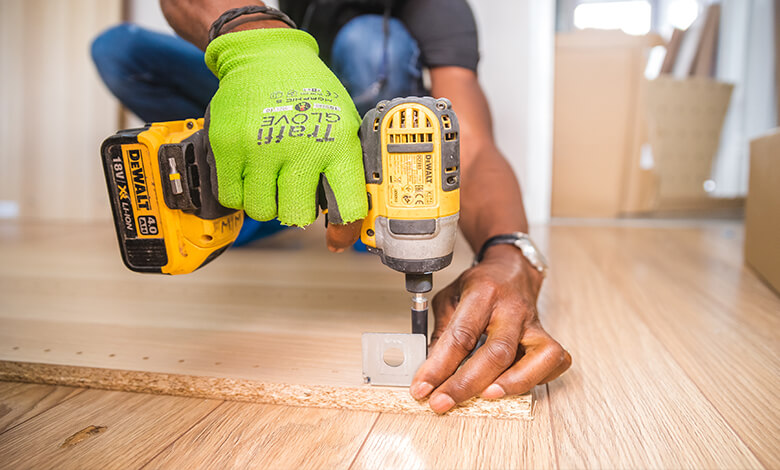 Lot of Large Nuts and Screws, Impact Drill Can Help
Impact drivers are more efficient than small drills in handling big screws and nuts. You'll discover that using an impact drill driver is easier on your hand and wrist since they automatically add more rotational force when they hit resistance—two to three times more torque than a drill. If you're working on a project that requires a lot of heavy fasteners, such as a deck or pergola, an impact driver will come in handy.
Impact rate (IPM)
The impact speed, also known as the rate of impact, is measured in strokes per minute and impacts how rapidly and efficiently the drill can drill holes in hard materials. Impact rates are greater with corded drills.
🔰 Because this power tool requires a LOT of contact to press down a screw or bolt and tighten or loosen it, IPM (Impacts Per Minute or BPM–Blows Per Minute–read more here), like RPM, should be adequately high. If a high IPM impact tool isn't in your budget, search for a device that has a good mix of torque, RPM, and IPM.
If the first two (RPM and Torque) are excellent, the final (IPM) may suffer a little. Greater IPM indicates more contact between the tool and the intended target, and more contact indicates that the targeted screw or lug nut remains securely in place.
It's simple to understand why this aspect of the tool is also critical. When you combine this with a high torque and RPM, you've got yourself a near-perfect impact wrench.
---
FAQ ❓
Is it possible to use an impact driver to drill holes?
Yes, an impact driver may be used. The drill bit is the most significant factor. With an impact driver and a regular hex-shank drill bit, you can produce tiny holes in light-gauge steel and soft wood.

Is there anything a powerful impact driver can't accomplish?
Limit the usage of an impact driver to tasks where the size or location of the hole is less important than the amount of torque required to complete the task. Impact drivers are also ineffective when drilling into hard materials like brick or concrete. Choose a hammer drill for this.
Conclusion 🧾
Ask yourself what sorts of tasks you'll be working on before deciding which impact drill to add to your toolkit. The answer is in the amount of strength required for the job. The more twisting force, or torque, a driver possesses, the more equipped it is to do greater projects. A 2000-inch-pound impact driver has more power than an 800-inch-pound impact driver as measured in inch-pounds.
Cordless battery packs power impact drills. The greater the voltage, the longer the battery will last and the more power will be available to your driver. Finally, consider the driver's weight. You'll want something that won't strain your arm or wrist if you're going to use it to put fasteners overhead.