Learning how to use a cordless screwdriver properly is the key to taking care of almost any task from furniture assembly and home repairs to electrical work and plumbing projects fast and effortlessly.
The Benefits of using a cordless screwdriver are countless. This amazing power toolbeats its manual counterpart in efficiency, precision, and speed. It can be taken anywhere and provide you with a solution to tighten and loosen screws in hard-to-reach and tight spots.
However, enjoying all these benefits depends on how you work with the tool and what techniques and methods you use. If you don't know the ropes yet, that's all right because you will learn everything about using Cordless Screwdriver here:
How To Use a Cordless Screwdriver?
Stop jumping from one video on how to use a cordless screwdriver to the other and just keep these simple rules in mind to get the most out of your tool.
Choose A Reliable Brand: Look for durability, efficiency, power, and ease of use. Some of the best battery-operated screwdrivers are offered by DeWalt, Makita, and Ronix
Make Sure the Battery is Full: A full battery ensures a longer run-time and saves you a trip to the outlet for a recharge in the middle of the operation.
Install The Right Bit: Choose a bit that fits the type and size of the screw head. Otherwise, it would lead to damaging the screw head, the bit itself, or the workpiece. The material of the bit you choose should also be in accordance with the scale and demand of the task at hand.
Adjust The Power: Put the adjustable power setting to use and assign higher power for hard and thick materials and lower levels for thin workpieces.
Use Both of Your Hands: To ensure the precision and safety of the operation, it's important to grab the tool with both hands. Be cautious of the rotating bit that might hurt your fingers.
Practice First: If you are an amateur user, make sure you practice on a piece of wood first before proceeding to the main project.
Now that you know all the essential Tips for using a cordless screwdriver, it's time to explore this tool's versatile applications.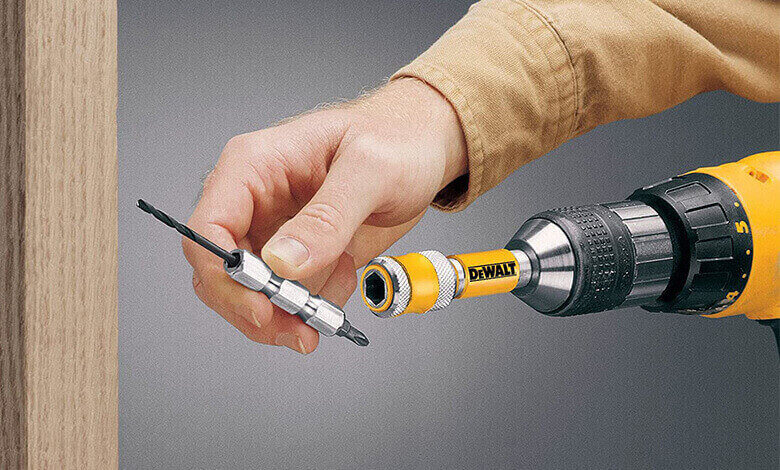 Different uses of cordless screwdrivers
Driving screws is arguably the most common use of a Cordless Screwdriver, but if you add one to your toolbox you would be able to do much more with it.
Using a cordless screwdriver, you can also drill small holes in the wood or metal and tighten bolts and nuts. Therefore, this battery-operated versatile tool can be used in a wide variety of fields by homeowners, DIYers, electricians, mechanics, plumbers, woodworkers, carpenters, and construction workers.
Related Articles: Best Screwdriver Brands
How To Use a Cordless Screwdriver as A Drill?
Let's start our journey with some important tips for using a cordless screwdriver as a drill.
First and foremost, you should wear all the essential safety equipment such as safety glasses, ear protection, and a dust mask, and make sure you wear no loose items that might cause accidents.
Next, mark the spot you want to drill and hold the tool with both hands to avoid potential kickbacks.
To get the best results, you should start the tool at low speeds and keep applying even pressure to the tool.
It's important to take regular breaks to remove debris from the bit while drilling a hole with a rechargeable screwdriver. This will reduce the risk of your tool overheating and jamming during use.
you should keep in mind that cordless screwdrivers are primarily made to turn fasteners and when it comes to drilling, you can only use them for:
Making a handful of small holes
Drilling pilot holes for screws
Making holes into delicate and thin surfaces
Using the right Cordless screwdriver techniques, amateur and professional DIYers will be able to replace many tools by one and take care of a variety of tasks around the house by spending less time and energy.
Some DIY projects you can complete efficiently by using battery-operated screwdrivers are:
Assembling/dissembling furniture
Hanging shelves
Installing light fixtures
Mounting a ceiling fan
Take care of home improvement projects like building a tree house or a dog house
Use Of Cordless Screwdriver for Home Repairs
With a portable and efficient tool that can be taken anywhere and be used to tighten and loosen screws, turn nuts and bolts and even make small holes in tight or hard-to-reach spots, who needs to hire a maintenance worker for minor repairs at home.
Some of the Cordless screwdriver applications in the field of home repairs include:
Repairing Loose Hinges
Fixing home appliances
Repairing Leaky faucets and pipes
Securing door knobs and etc.
Using A Cordless Screwdriver for Automotive Work
If you are a busy mechanic, cordless screwdriver uses can significantly improve your speed and precision while performing various tasks such as:
· Changing tires
· Fixing the engine
· Replacing car batteries
· Removing and installing door panels
· Repairing electronic components and etc.
Using A Cordless Screwdriver for Woodworking
Woodworking involves a lot of tighten and loosen screws, a battery-operated, lightweight, portable and easy-to-use solution would do wonders.
Some of the cordless screwdriver uses for a woodworker include:
· Tightening or removing screws and making pilot holes in hard-to-reach spots
· Assembling wood pieces to make furniture, shelves, etc.
· Installing hinges and handles to the final products
Use Of Cordless Screwdriver for Electrical Work
Using the right Cordless screwdriver accessories such as magnetic tool holders, flexible shafts and voltage detectors, electricians can use this power tool to enhance their performance in connecting wires and securing them in place, servicing circuit breakers, mounting outlets, assembling junction boxes, switches or fuse boxes and so on.
Use Of Cordless Screwdriver for Plumbing Projects
In addition to woodworkers, DIYers, home owners and electricians, plumbers also make use of a Cordless Screwdriver to achieve more in less time.
When it comes to plumbing, such versatile tool comes in handy while performing a wide range of tasks from installing sinks, toilets or pipes and fixing leaky faucets to assembling valves and repairing water heaters.
After going through all the cordless screwdriver safety tips and right techniques, its applications and benefits, now is the time to explore where should you pick this power tool over its electric counterpart.
Using a Cordless screwdriver vs. an electric screwdriver
Battery-operated and corded screwdrivers are both made to do the same thing but there are some differences between them which makes each a better choice for certain situations and tasks.
rechargeable screwdrivers are lighter, more portable, and easier to use while corded ones are less expensive and more powerful. When it comes to choose between the two:
Go for a cordless electric screwdriver if…
There is no power source available
The target fastener is in a hard to reach and tight spot
Convenience matters to you the most
High power is not number one priority
Pick electric screwdrivers in case….
There is a heavy-duty task at hand that requires more power and torque
You are on a budget
You plan to work for a prolonged period with no interruptions
Compare your options carefully and choose what best fits your needs and expectations.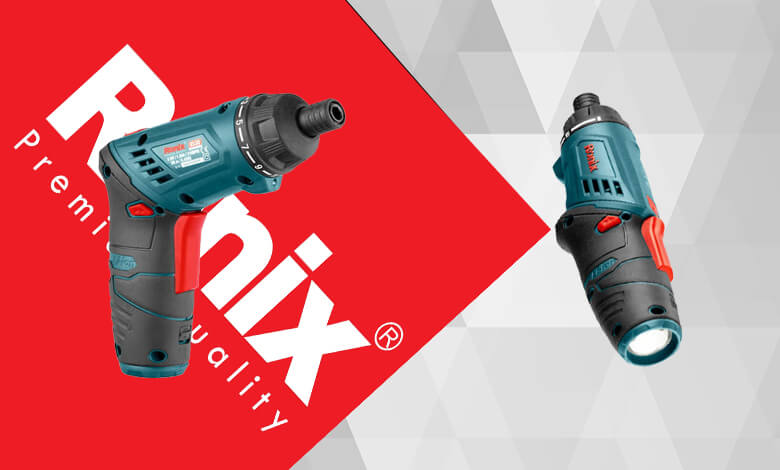 FAQ ❓
How do you use a battery-operated screwdriver?
After making sure it is fully charged, you should choose the right bit. Then start the tool at a low speed and apply an even pressure throughout the operation to stay safe and avoid kickbacks.
What advantage does a cordless screwdriver have?
They are light and portable and make it easy to work on fasteners in tight and hard to reach spots.