For professionals and enthusiasts, a cordless screwdriver is an essential tool and the use of a cordless screwdriver is inevitable.
If this is the first time you have used this type of power tool, you will undoubtedly find it very convenient and useful for tasks at work. Here are some tips and tactics to help you get the most out of your Using cordless screwdriver .
This compact power tool is ideal for things like hanging artwork and framing the house. A rotary motor and an adjustable slot are the features of a cordless screwdriver.
What Are Cordless Screwdrivers and How Do You Use Them?
Cordless screwdrivers are multipurpose electric hand tools that are used to drive screws. Using cordless screwdriver assist save time and effort on operations that need a lot of screws, such as assembling flat-pack furniture, when compared to its manual equivalents. Depending on the type of item, prices might range from roughly £6 to several hundreds of pounds.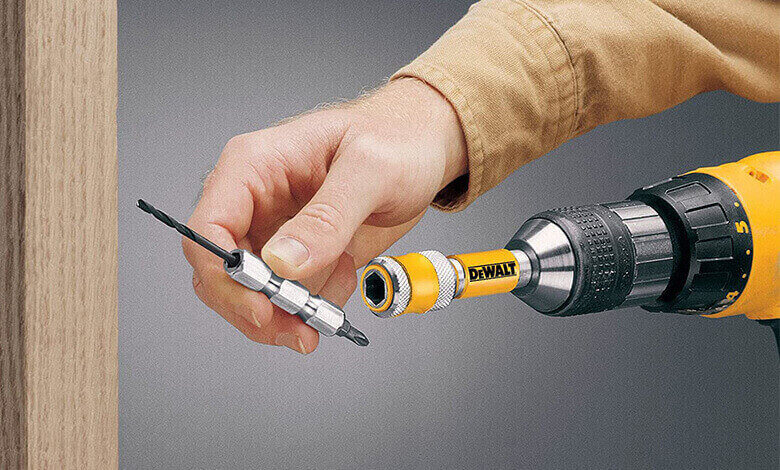 Cordless screwdrivers, also known as electric screwdrivers, are small enough to fit in the palm of your hand and may be used for a variety of tasks around the house, from simple maintenance to big DIY projects.
Because cordless screwdrivers are powered by rechargeable batteries, generally lithium-ion, there's no need to worry about electrical wires getting in the way.
Related products🛠
When Should a Cordless Screwdriver Be Used?
Cordless screwdrivers are small and convenient to use. As a result, they're perfect for modest jobs around the house, like:
Removing a cabinet door
Replacing an outlet cover
Assembling flat-pack furniture
Craft projects
Removing the battery cover of an item
Hanging a picture frame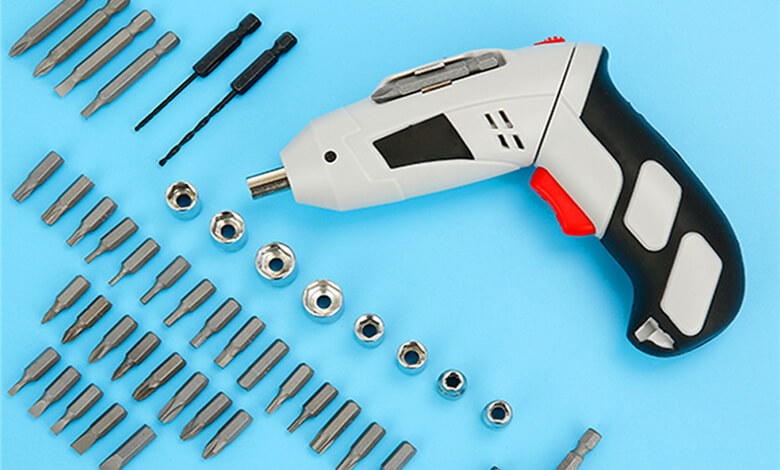 How to Using Cordless Screwdriver Most Properly
Attending the DIY Divas and DIY Guys classes, we've encountered a lot of newbie DIY enthusiasts. Using cordless screwdriver bit in at this tool or drill/driver is a regular problem that seems to crop up time and time again.
It is frequently heard drill/drivers spinning away at high speeds in the workshops, especially when working on furniture projects, with the accompanying 'taka-taka' sounding to signal that a screwdriver head is being stripped as it is driven into the object.
The bad news is that the screw has already been stripped, so you'll have to fight to get it out again. The good news is that you won't experience the problem again if you do it correctly.
📌 If you've ever attended a DIY Divas power tool or woodworking session, you know how vital it is for the screwdriver bit to be well inserted in the screw head. If it isn't, not only you can't use the cordless screwdriver but the screw will peel rapidly, and the screwdriver bit will be damaged.
– When Using cordless screwdriver , Be Sure You Have the Right Bits
It's vital to utilize the proper screwdriver bit when working with power instruments like a cordless screwdriver. Bits come in a variety of shapes and sizes. The sort of screw you're working with is also important. The PZ2 is the most often used bit for medium wood screws. When selecting a bit, look for the etched mark on the metal.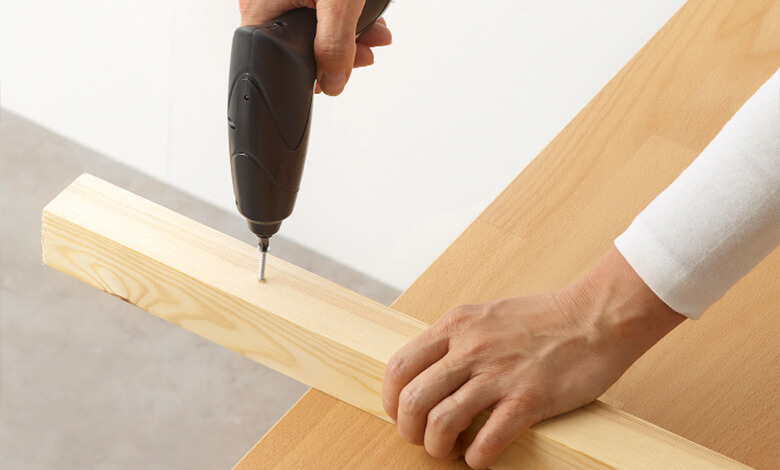 Check to Make Sure You're Using the Correct Cordless Screwdriver Bit
After you've chosen the proper bit, ensure sure it's securely fastened to the screw's head. If you're not sure, though, hold the screwdriver bit at a 45-degree angle. You are using the correct bit if the screw stays on the screwdriver bit and does not come off.
🔹 Using the On and Off Technique, You May Achieve Controlled Pressure
Once you detect that the screw is almost in place, remember to let off on the pressure. If you don't do this, the screw will sink too far into the board. You may utilize the on/off technique to regulate how deep the screw you're dealing with is pushed into the wood.
🔹 Prior to Working on the Actual Project, You Should Practice First
If you're new to using cordless screwdriver , make sure you practice on a piece of wood first before proceeding to the main project. You will be able to control the instrument with practice. It's also a good idea to study the handbook for your power tool and become familiar with its many capabilities, as this will guarantee that you know what to do when working on the real job.
It's Good to Know
💠 For your screwdriver bits, use a magnetic holder. This will also keep the screw on the end of the bit in place. Push down hard where you want the screw to go to form an imprint, which will help you keep the screw straight.
You are not providing enough pressure to keep the screwdriver bit securely lodged in the screw head if it continues to fall out. Compensate by pressing down harder on the rear end of the drill with your left hand, or by putting your shoulder into it.

💠 When the screw is almost in place, remember to let off on the pressure. If you apply too much force, the screw will sink too deeply into the wood or board. You'll have greater control over how deep the screw is pressed into the wood or board if you use quick bursts of on and off.
What Is the Best Voltage When Using Cordless Screwdriver?
Light-Duty Jobs
Small screws into softer materials such as softwood (such as pine or cedar), plastic, and plasterboard are considered light duty and should not require much power. A cordless screwdriver with a lower voltage, such as 4v or less, is sufficient for light tasks.
Light and Heavy-Duty Jobs
Drilling small holes and driving small screws into hardwoods like oak or walnut, as well as ceramics, using cordless screwdriver, is considered heavy duty and necessitates greater force. Choose a cordless screwdriver with a voltage of 7 volts or greater for this sort of job.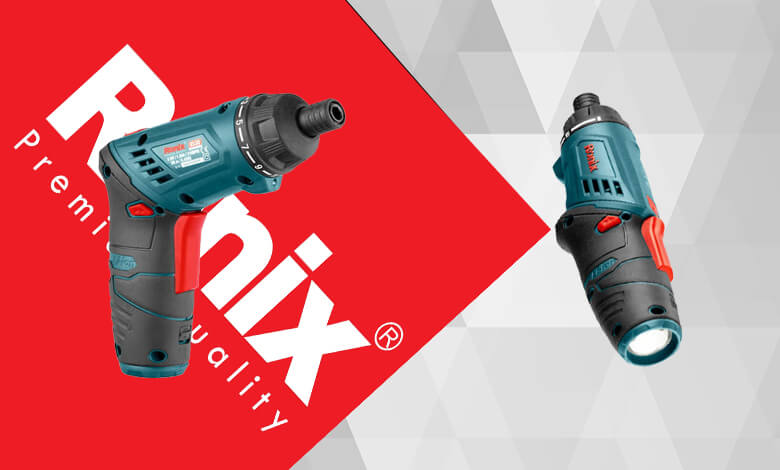 Our 3 Picks of Cordless Screwdrivers for Beginners
The correct sort of electric screwdriver for the job is mostly determined by the size of the screws or fasteners you'll be working with; currently, most general-purpose screwdrivers are cordless and battery-operated. In this list you can find few great tools that can be a great help when using cordless screwdriver is what's you need.
🔸 TACKLIFE SDH13DC Cordless Screwdriver
Unlike bottom- or top-mounted lights, which can often produce annoying shadows, the circular light around the chuck guarantees that your work area is properly lighted. The addition of a second LED to the unit's bottom makes it much more useful as a solo flashlight. It also includes 30 bits, including less common Pozidriv and Torx alternatives, to add to your collection.
With three handle settings to pick from, you'll be ready to move into tight or difficult-to-reach spaces with this tool. Plus, the micro USB connector provides you a lot more recharging alternatives when the battery runs out.
🔸 Milwaukee M12 2401-22 Hex Screwdriver Kit
If the four- and six-volt models aren't strong enough for you, this Milwaukee 12-volt variant should suffice. Its variable speed trigger and torque settings make it versatile, and its quick-change chuck enables for one-handed bit adjustments. You'll also get an extra battery and charger to add to your collection if you already have any M12 tools.
Milwaukee tools have always been quite sturdy, and if you're looking for a tool that will withstand hard usage, this is your best pick.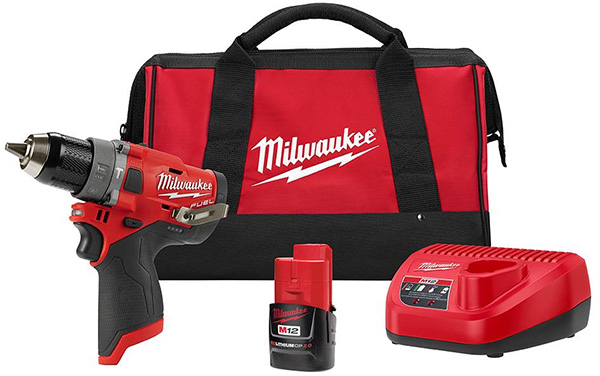 🔸 Ronix 8530 Cordless Screwdriver, 210RPM, 3.6V
Are you someone who needs to deal with a lot of screws on a daily basis? Do you desire a tool that can assist you in screwing a variety of screws and bolts? Well, kudos to you! For you, we offer the ideal instrument. It's a useful cord less screwdriver that will save you time and effort while assisting you with your tasks. The Ronix 8530 Cordless Screwdriver boasts a high-performance motor that allows for flawless attaching at various torque settings. This cordless tool has a 1.5Ah battery. This tool is highly recommended for a mind-blowingly quick experience.
Is It Possible to Operate with a Drill Instead of Using a Cordless Drill?
Absolutely, is the quick response. Just make sure your drill has some of the essential functions we'll go over, and you'll be able to drive screws with ease provided it's operational and functioning.
Not only instead of using cordless screwdriver you can use a drill, but you can also use a corded power drill to sink screws effectively.
---
FAQ ❓
Which screw size is the most common?
The most common size is #8 (about 5/32-inch in diameter), but the right screw size for your project will be determined by your needs.

What is the purpose of a power screwdriver?
A switch on the inside of the tool's housing carries power from the rechargeable battery to the motor when you pull the speed control trigger.

Is it possible to screw directly into wood?
You can just drive the screws into the wood. It's quick and easy, and a pilot hole will assist the screw drive straight in.
Conclusion 🧾
That's all there is to it when it comes to using cordless screwdriver, from torque settings to pilot holes.
While it may appear difficult at first, once you understand how to use your tool, it becomes second nature. To avoid any difficulties, keep your new tool carefully once you've finished using it.