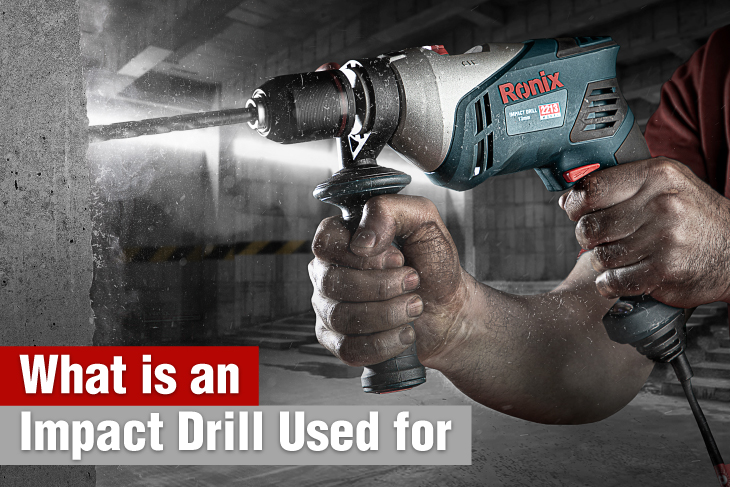 How does an impact drill work?
Most of the power tools that will be found in almost every garage are tools like measuring tapes, cordless drills, etc. What people won't name, is an impact drill. If you want to expand your toolbox, an impact drill can be a good option. No matter what your project is, this power tool can help you. Impact drill is an important tool for all your DIY activities. Ronix impact drills are designed to make holes in the walls.
Impact drills are loud but if you don't want to use it for a long time, you won't need hearing protection.
Impact drills and drill drivers may look similar but they also are different in several aspects; such as size, clutch, power, speed, action, ease of use, etc.
Let's take a look at the impact drills and drill drivers.
They are both handheld and come in corded and cordless models.
Impact drills produce more torque than drill drivers, that's why drill drivers are more compact and lighter than impact drills. Impact drills are usually bigger than drill drivers.
For drill drivers, there is a clutch that allows you to adjust the torque but for impact drills, there is no such a thing. The impact drills can deliver more power. They can deliver up to two to three more times of power. These tools are powerful but easy and comfortable to use.
For more information read Do I need a drill driver?

If you really want to buy an impact drill, there are some points that you should consider like: if you want a cordless one the battery life is one of the most important factors that you need to think about, the size, the weight of the impact drill, the usages of the impact drill, the handle, speed, brand, model, etc.
Some of the impact drills are cordless and they are battery powered. Their motors deliver power in quick rotary bursts to produce more torque and protect your hand by applying most of the pressure downward. An impact driver isn't ideal for tasks that require precision, it should be used for jobs that extra torque is required.
Impact drills are very similar to drill drivers, so you may ask "what is the point of buying an impact drill when I already have a drill driver?"
It is good to mention that there are some advantages and disadvantages of using an impact drill.

As it is previously mentioned:
1- When it comes to working with tough materials, impact drills are the tools of choice.
2- Drill drivers are more compact, handier, and easier to hold, so they function better in tight spaces than impact drills.
3- Impact drills are heavier and that's why these tools produce more power than drill drivers.
4- Impact drills are more efficient, but they are expensive.
5- These power tools don't have torque control.
Although impact drills and drill drivers are similar, Ronix Impact Drills have different strengths that make them more suited for different jobs. To work with an impact drill, when you want to drill a hole, it acts as a drill. The bonus is its high torque; it can deliver more power. Additionally, when you use an impact drill, you will have better control and you won't feel tired from holding it at all. Impact drills are not a good choice for precise activities, because they are so powerful and you don't know when you are going to experience kickback.
But the question still stands: why should I buy an impact drill while I already have a drill driver?
Ronix company gives you some useful information to help you chose the right tool for the right job.
If you can afford one tool, buy a drill driver. But keep that in mind, impact drills and drill drivers can complete each other. Drill drivers are the best tools for drilling and impact drills are the best tools for driving. So, the drill takes care of drilling jobs better than an impact drill and an impact drill takes care of driving jobs better than a drill driver. It is for your own good to have both of them in your tool box. Like all power tools, if you decide to buy an impact drill, always remember safety first. Use safety glasses and gloves to protect your hands and eyes.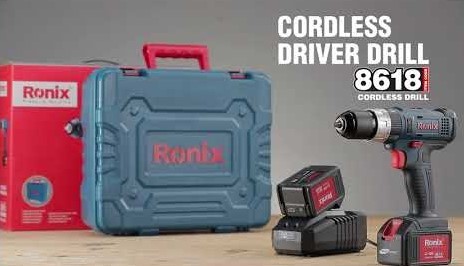 Visit this page: power tools company