Metalworking is the process of working with metals to create individual parts, assemblies, and structures. Use of hand tools in metal working along with skills and processes will make some of this work for you. Metalworking hand tools in this field are recognized quite essential and necessary in order to create all types of products, from small pieces of jewelry to building components and large-scale constructions. In this article we will go through more details about the most important types of these practical and handy metalworking tools and introduce their features and usages.
Hacksaw
Hacksaw is a fine-toothed saw which is specially designed for cutting metal such as steel pipes and etc., however it can also be pretty useful for cutting plastic when you don't access a special tool designed for that purpose. The most hacksaws are manufactured with a C-shaped walking frame that holds a blade under tension. This practical hand tool makes tubing and sheet shock easier to accomplish. For having a perfect cutting result, you can adjust and accommodate different blade sizes according to your uses. In this regard, you can absolutely count on the organic designed Ronix RH-3611 hacksaw with an ABS grip and a sharp Bi-Metal blade.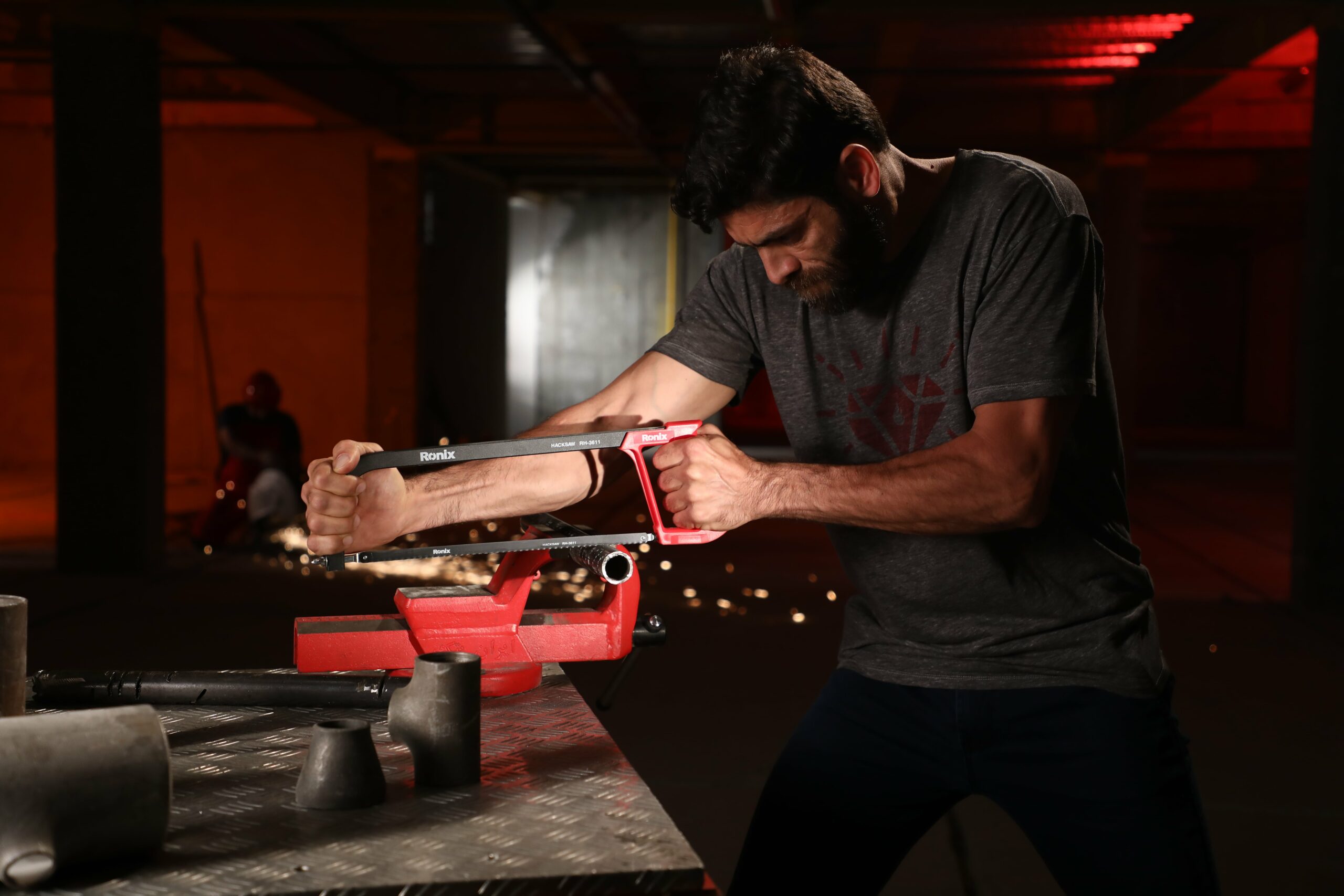 Related Article : Use Of Hand Tools
Cold Chisel
Cold chisels are usually used for cutting metals in a cold state in contradistinction and are designed to cut or shape metal when the stock is thick where other tools, such as a hacksaw or tin snips, may be not really suitable. They are made from hardened steel and have a beveled cutting edge and an octagon-shaped handle. This useful tool also chops easily through metal screws, bolts, rivets, brackets, and nails.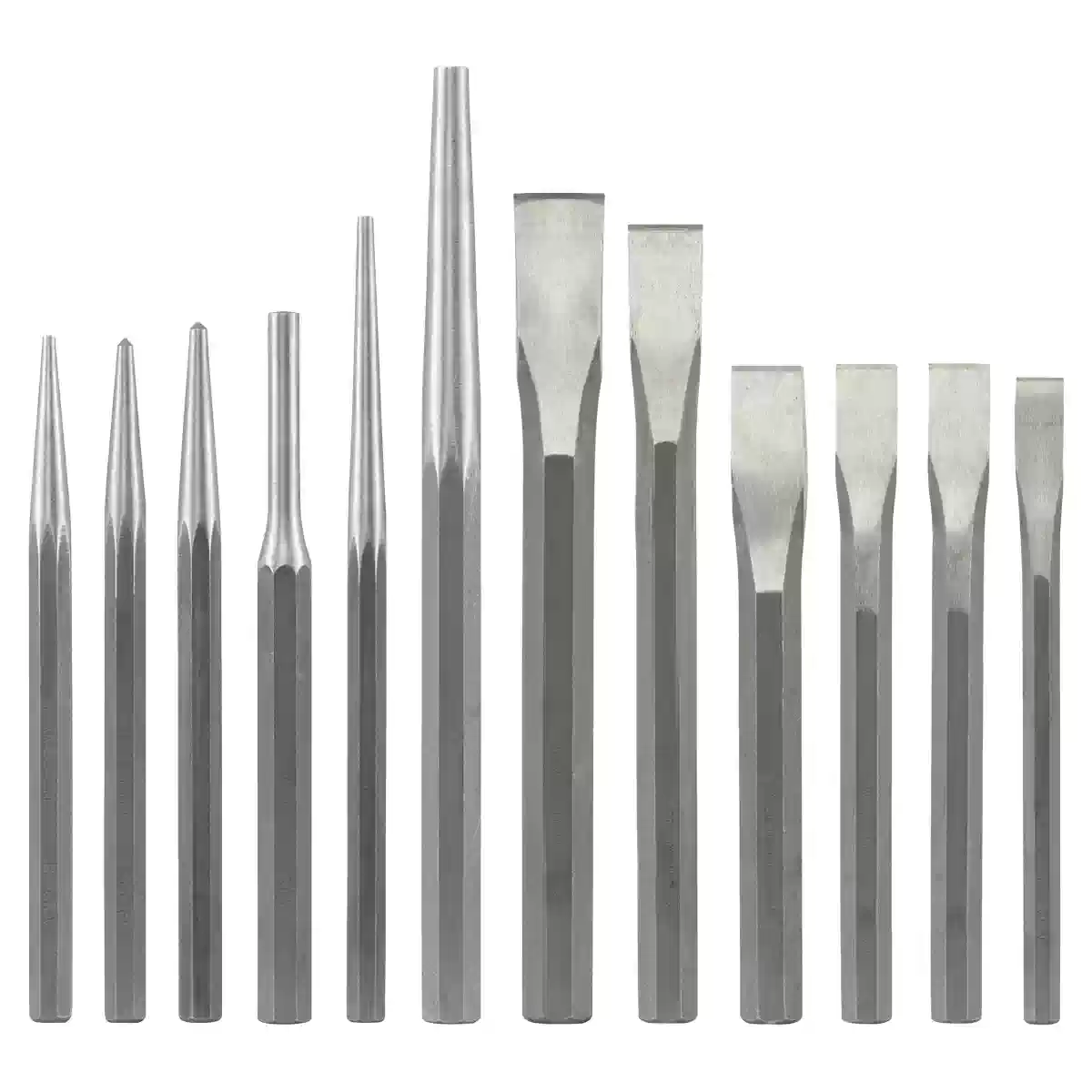 Hammers
Metalworking always needs a trusted hammer. Hammers usually come in different shapes and sizes for a wide range of applications. In other words, there are various types of hammers that are designed for a specific task or metal thickness. You can find a lightweight taper to a heavyweight sled for the most stubborn metal piece in the project. The Ronix RH-4726 and RH-4751 Claw Hammers with non-slip rubber grip handles and a head made from drop forged polished steel which guarantee the long service life and the maximum strength are quite suitable for metal working projects.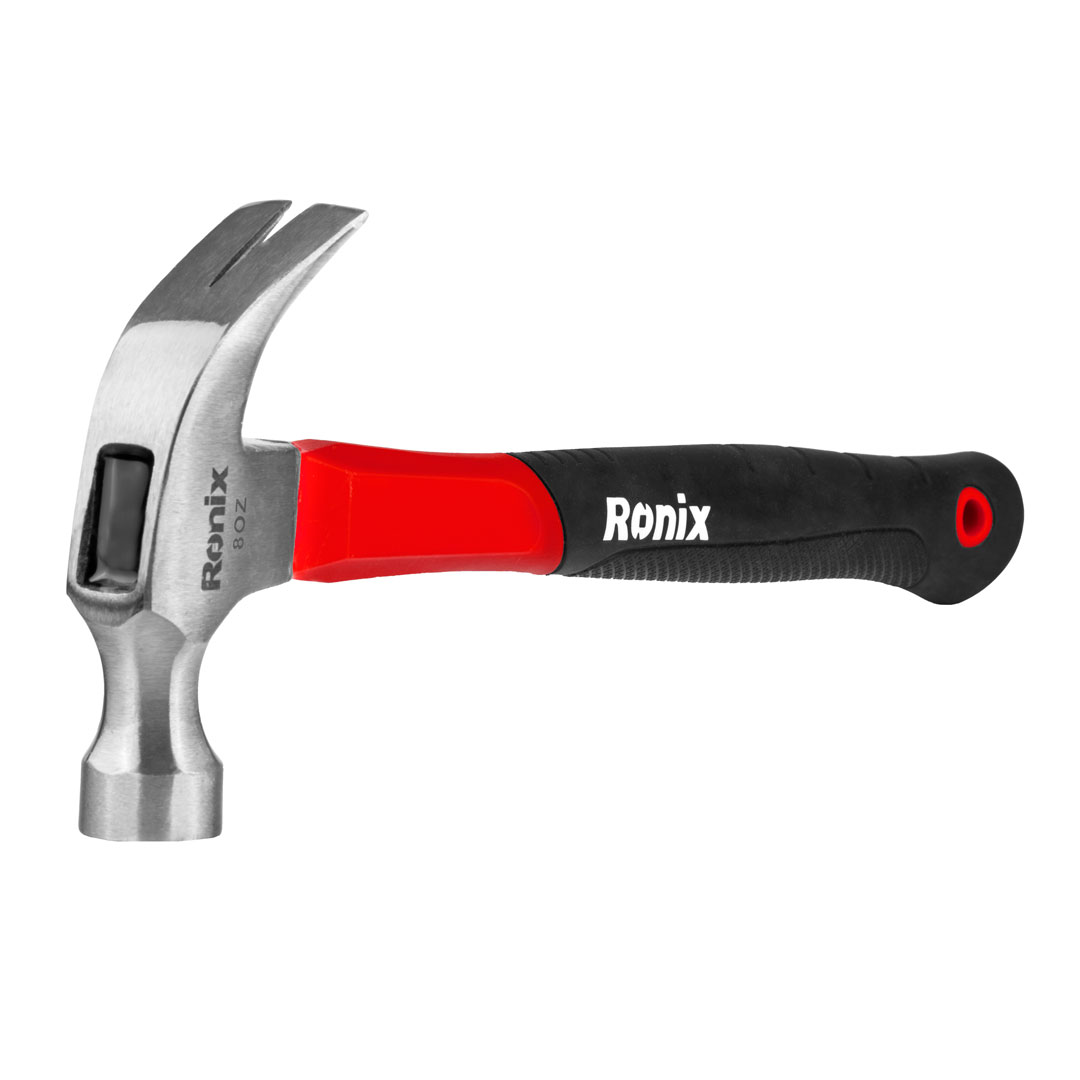 Mallet
One of the most important metalworking hand tools is mallet. Mallets are generally used to shape, form and pound metal into a workplace. They could also have either wooden, plastic, metal or rubber faces.
It is also worth mentioning that hammers have a smaller metal head that is meant to output blunt force, while, mallets have a larger round head that is made of wood, rubber, metal or other softer material. In addition, mallets are usually made from soft materials that can be used on any surface without leaving any marks, but hammers are pure steel, allowing one to strike with all of one's might.
Related Article : a complete History of Hand Tools
Snips and Shears
Snips or shears, are metalworking hand tools which are used to cut metal sheets and other tough webs. There are diverse types of snips for different applications and metals with different thicknesses. These metalworking scissors are also able to cut metal roofing, flashing, metal sheets and thin metal plates.
Generally, there are two main kinds of snips: tin snips and compound action snips. Tin snips have long handles and short blades, and are commonly used to cut low-carbon tin or mild steel, while compound action snips are designed for cutting steel or softer materials, although the occasional use on stainless steel is not detrimental.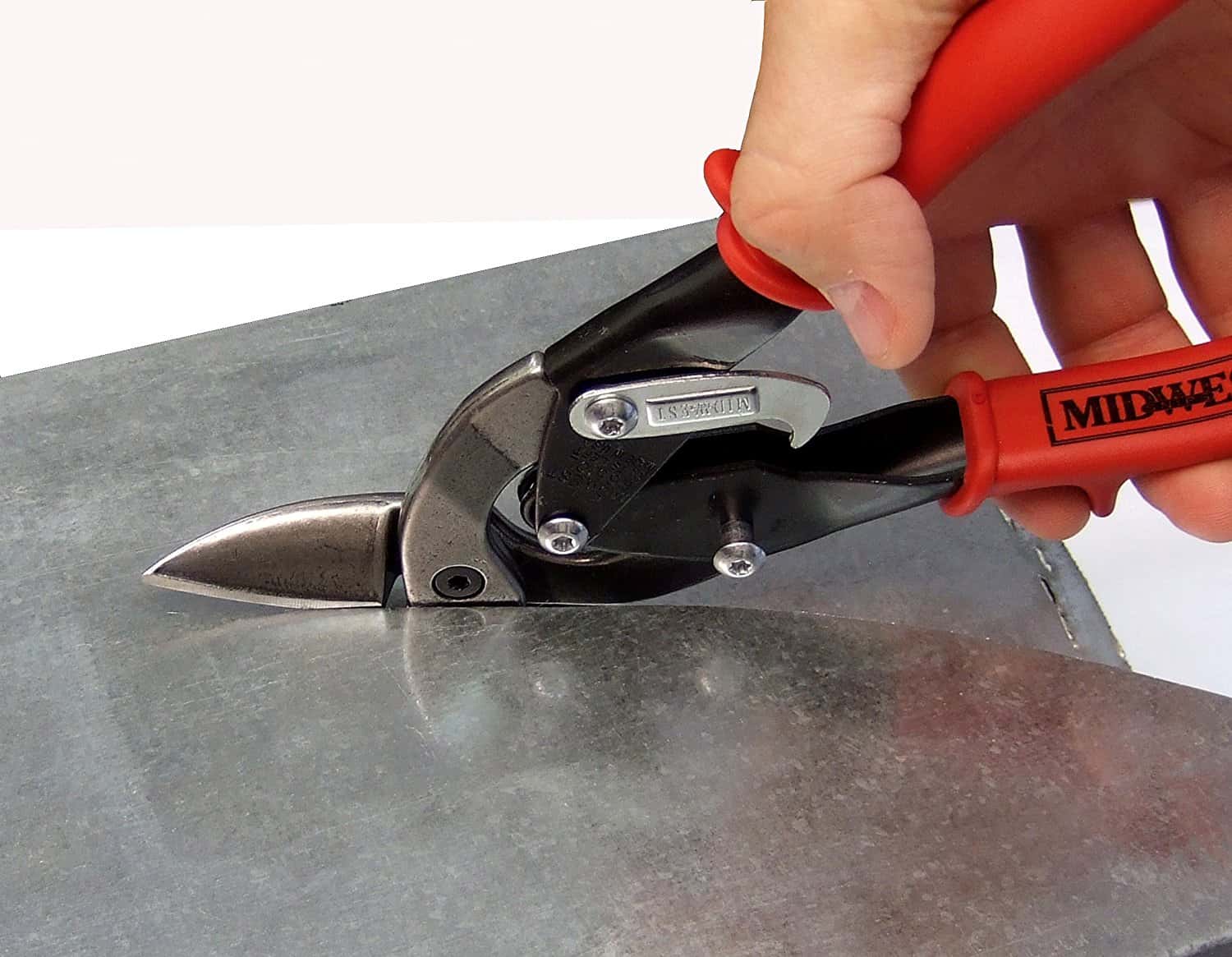 Files
File is a metal working hand tool that helps in a material removal process. In other words, it removes fine amounts of material from a work piece.  It is a bar of metal covered with serrations or sharpened scales, and is mainly used to smooth, shape and remove metal. There is a wide range of fines which are utilized for different applications. In fact, they could be different in length and appear in a variety of shapes, including cylinders, triangles and rectangles.
All in all, for carrying out a metalworking process in a perfect manner is necessary to be equipped with some particular tools, especially if you are a beginner DIYer, since at the beginning you will absolutely require use of hand tools in metal working . Furthermore, these kinds of tools, in comparison to the electric and more professional metalworking tools, aren't so expensive, therefore you can provide them easily with a low budget at any tool shop.