Forget about self-help books. Sometimes it is important to Judge a book by its cover, especially when you are in a tool store with rows of colorful tools from different hand tool manufacturers!
The confusion is understandable. Unbranded tools tempt you by their cheap price tags while tried-and-tested brands give you a vibe of quality and excellence.
Pliers, wrenches and hand saws in both sides of the scale might look exactly like each other and have the same function but one side can give you an everlasting assistant for the toughest of jobs and the other can't do better than something susceptible to corrosion, breakage and loss of accuracy.
In this scenario, being brand conscious pays off because it can help you make the right choice.
This article introduces you to 10 best hand tool brands on the international market, their key features and flagship products.
Best Hand Tool Brands
Among the myriad of hand tool companies active in the global tool market, picky and experienced users usually go for certain names that fall under the category of the Best Hand Tool Brands. Here's a list of some of the top players which also includes their strengths and areas for improvement:
Stanley Black & Decker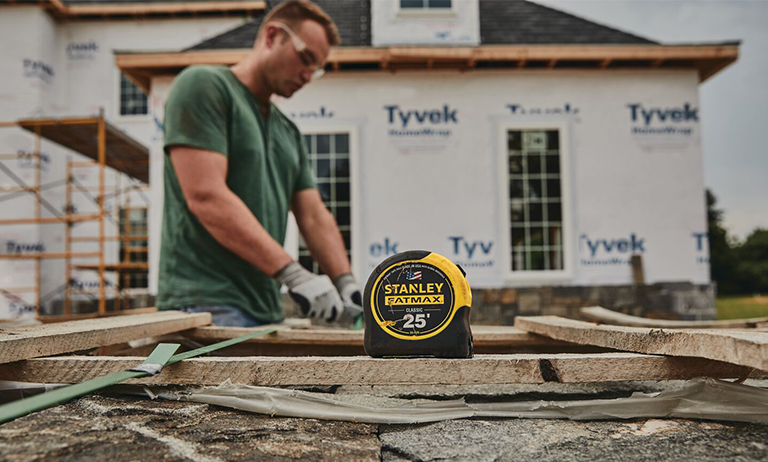 Stanley Black & Decker offers a wide range of best quality hand tools to meet different needs. Its manual collections include saws, rulers, squares, screwdrivers, chisels, hand planes and utility knives.
These tools are crafted with precision and durability, making them a reliable and suitable choice for a wide range of applications. Whether you're a skilled tradesperson, a DIY enthusiast, or involved in the automotive sector, Stanley Black & Decker offers tools that can meet your demands.
What keeps Stanley black and decker from being the best hand tools company, however,is the high price range of its products.
---
DeWalt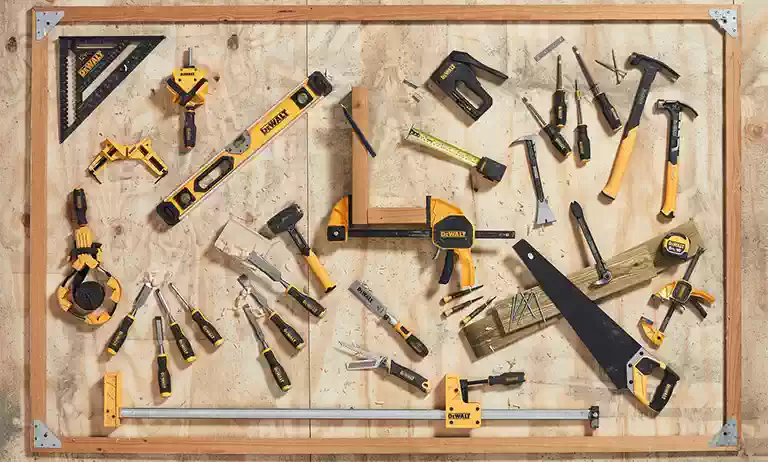 After 100 years, dewalt still enjoys widespread popularity among users. Professionals have come to believe that dewalt tools are built to last and are engineered to deliver a long-lasting performance and reliability.
Dewalt offers an extensive range of tools includes axes, hammers, pry bars, torque wrenches, knives, scissors, manual fastening tools, ratchets, clamps, and various other items.
Having said that, dewalt is not one of those specialized hand tool manufacturers and its main focus is on producing power tools. Therefore, its manual collections are limited in their variety.
---
Ronix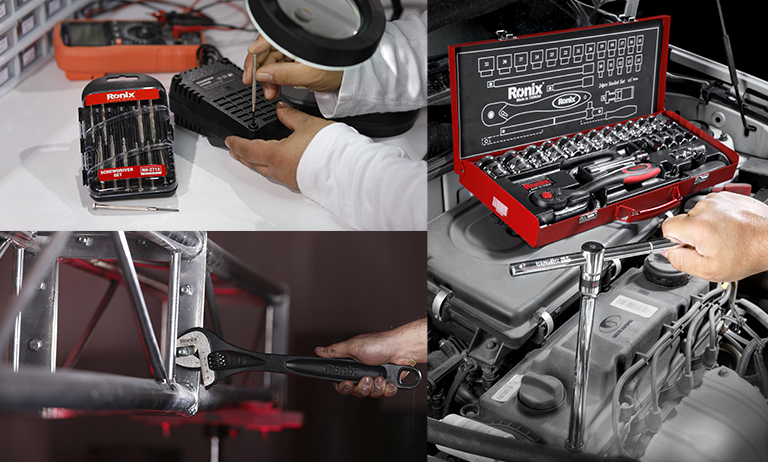 Ronix is one of the top hand tool manufacturers and power tool suppliers.Founded in 2004, this German tool brand has emerged with a visionary approach to manufacturing both hand tools and power tools.
Through dedicated efforts, Ronix has strived to establish itself among the renowned brands in the worldwide tool manufacturing industry. Today, it offers an extensive range of over 2000 diverse items to cater to the needs of tool users across various sectors.
Whether you're a construction worker, carpenter, technician, mechanic, electrician, or even a homeowner in need of a basic tool, Ronix provides impressive functionality and utility for all. The brand's impressive product lineup spans a wide spectrum of high-tech tools, enabling users to enjoy the benefits of cutting-edge technology in their work and daily lives.
As one of the best hand tool brands, Ronix's strength lies not only in the extensive diversity of its offerings but also in its commitment to manufacturing high-quality hand tools and a comprehensive array of essential tools for workplaces, homes, and professional use.
With a focus on functionality, reliability, and innovation, Ronix strives to meet the diverse requirements of its customers.
Overall, Ronix has established itself as one of the most reputable hand tool companies that cater to the needs of professionals and homeowners alike. By providing high-quality tools across various categories, Ronix has solidified its position as a trusted provider of essential tools in workplaces and households around the world.
---
Craftsman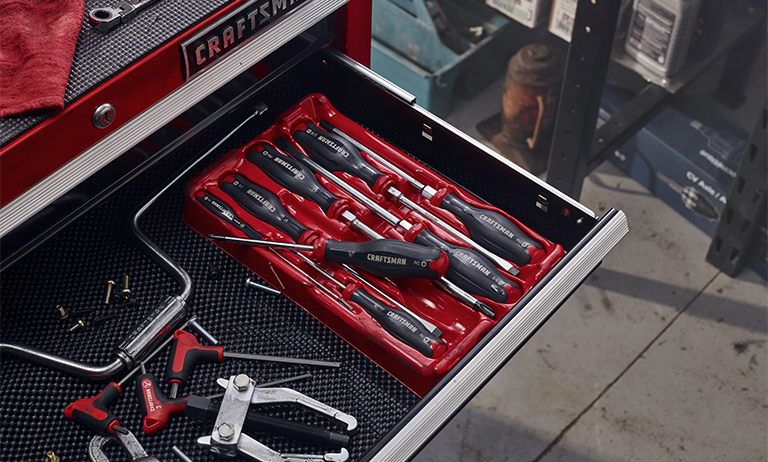 Throughout its existence, the company has been dedicated to providing tools to homeowners, builders, master mechanics, and car enthusiasts alike.
Craftsman has continuously strived to improve its tools, ensuring that they are of the highest quality. With a long-standing commitment to manufacturing superior products, you can have confidence in the durability and performance of Craftsman tools. The company also offers an excellent guarantee, providing peace of mind regarding the longevity of their tools.
When it comes to Craftsman hand tools, there are numerous options available to suit different needs. From handsaws and hex keys to pliers, nut drivers, wrenches, ratchets, and finishing tools, Craftsman offers a comprehensive range of products. Whether you're a professional working on demanding projects or a homeowner tackling DIY tasks, Craftsman hand tools are designed to meet your requirements.
Having said it all, some users of Craftsman tools complain about the ergonomics and the design.
---
Snap-On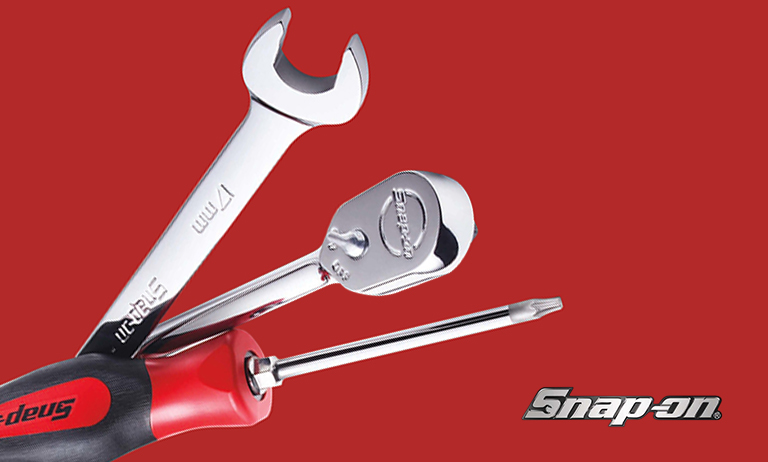 Snap-on, founded in 1920, has emerged as a renowned household name in the United States. Over the years, the company has expanded its operations, establishing a global presence in more than 130 countries.
Their comprehensive range of services encompasses automotive, collision repair, logging, aviation, manufacturing, agriculture, and more. By developing cutting-edge software, Snap-on caters to the specific needs of professionals across diverse sectors.
As one of the top hand tool brands, Snap-on focuses on innovation and the use of cutting-edge technologies. However, affordability isnot a concern for it.
---
Klein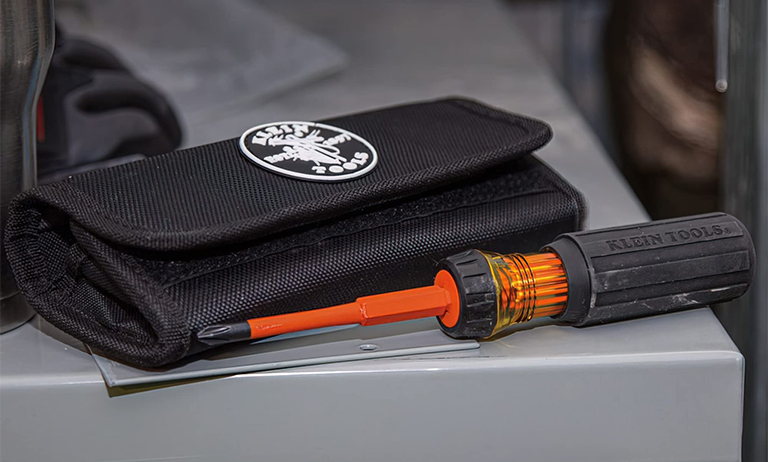 With more than 160 years of experience producing tools, Klein has remained a popular option among professionals looking for long-lasting and top-rated hand tools.
In addition to their own brand, they also own several subsidiary brands that manufacture essential tools for both home and work use. Notable subsidiaries include Civitella, Alco, CBS Productions, and Klein Cutlery, all of which contribute to a diverse range of offerings under one brand.
The advantage of choosing this company's tools is the extensive network of distributors associated with Klein. With a global presence, their products are readily available not just in the United States but also around the world. This accessibility ensures convenience for those interested in trying out their hand tools.
---
Knipex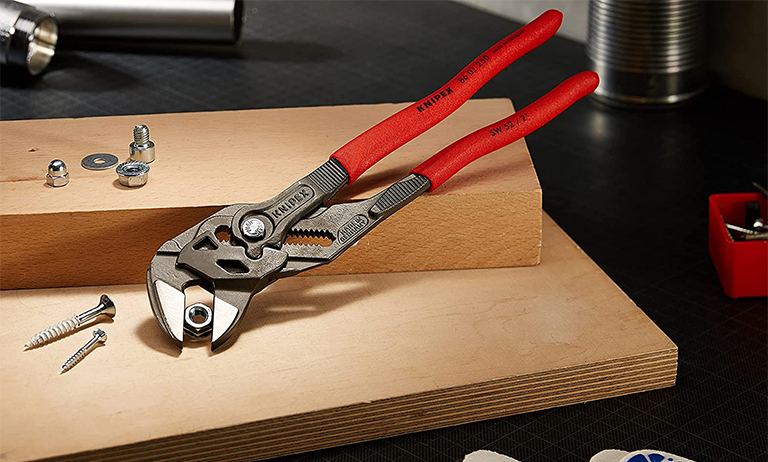 Knipex is one of the most popular hand tool brands among electricians, mechanics, plumbers, and professionals across various trades.
It specializes in manufacturing pliers with a diverse range of grip options to cater to different needs. Whether you require traditional or specialized variants, Knipex offers a comprehensive selection.
While Knipex tools are highly regarded for their quality and functionality, it's worth noting that they come with a higher price tag. The durability and performance of their tools justify the investment, but they may not be the most budget-friendly option available.
Knipex pliers and cutters are mostly made in Germany.
---
Wera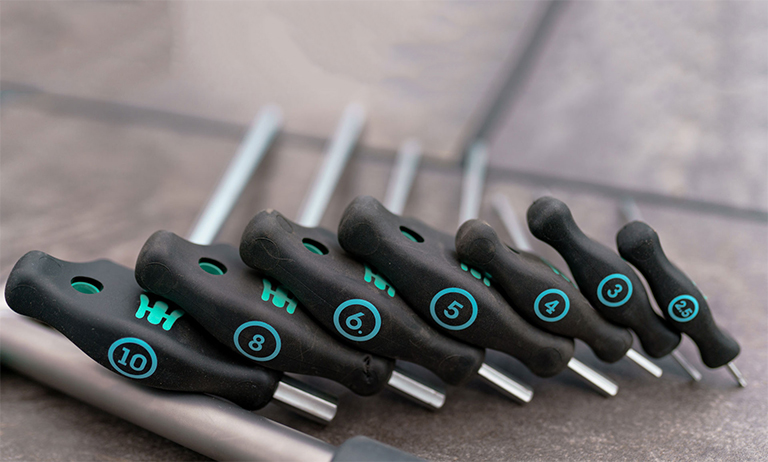 Wera provides the market with one of the best brands of hand tools.
Founded in 1936, Wera is renowned for its exceptional screwdrivers and is distinguished by its tagline, "Be A Tool Rebel."
The brand's commitment to quality is evident in its screwdrivers, wrenches, and ratchets. But its customer support does not match the excellence of its top hand tools.
---
Wiha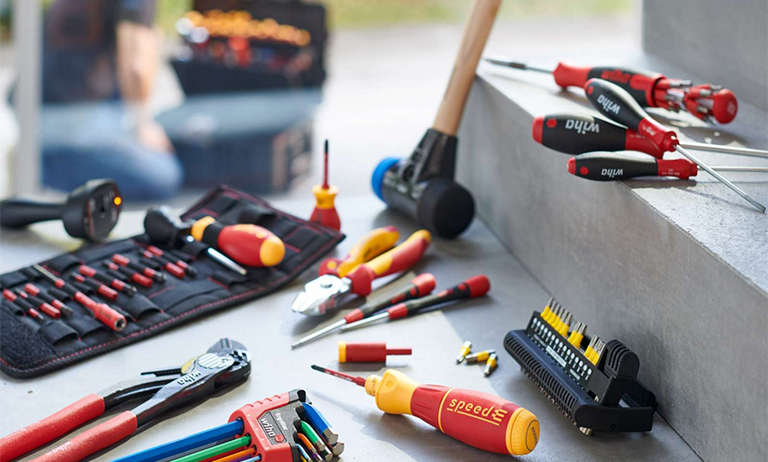 As one of the top hand tool companies, Wiha's extensive catalog boasts an impressive selection of over 3500 different hand tools, catering to the diverse needs of professionals. Their product range encompasses a wide array of tools, including screwdrivers, pliers, bits, precision tools, insulated tools, cutters, and more.
Notably, Wiha stands out in the industry with its comprehensive insulated tool program. They offer one of the largest collections of VDE-certified and 1,000 Volt-rated hand tools, ensuring safety and reliability for professionals working with electrical applications.
---
Channellock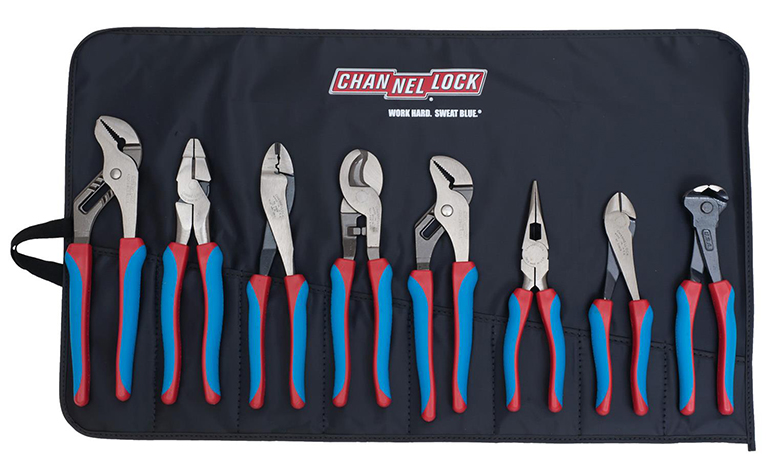 Channellock is known for producing some of the best professional hand tools, but the pliers stand out the most. There are over 140 different kinds of pliers made by this brand.
The company also manufactures screwdrivers, wrenches, tools sets, and various other specialty tools in addition to pliers. These tools are used in professional and simple household chores.
Having said that, when it comes to tasks that require precise adjustments, you should better choose another tool brand.
Now you know which brands offer the best hand tools in the world and it's the perfect time to learn which one is the best fit for each specific task:
Best Hand Tool for Clearing Brush
The best hand tool for clearing brush are machetes with durable and sharp curved high carbon steel blade with leather or rubberized handles.
The best hand tool manufacturer for machetes is Cold Steel. You might just want to give its 97KMS a shot.
Best Hand Tool for Tilling Soil
The best hand tools for tilling soil are garden forks.
If you are looking for the best option for Turning over the soil to control the weed growth and prepare the soil for planting seeds, GARDENA natureline Spading Fork would not disappoint you.
Best Hand Tool for Cutting Grass
Ronix RH-3105 pruning shear is your best choice when it comes to cutting grass. It has an ergonomic non-slip PP/Fiberglass and TPR handle and sharp high-grade blades for the best cutting performance.
Best Hand Tool For DIY
High quality hand tools are essential for DIY enthusiasts. If you fit into this category so you can use different types of pliers, screwdrivers, spanners (wrenches), hammers, tape measures and hand saws.
Among different hand tool brands, Knipex makes the best pliers, Wera is known for its screwdrivers, Snap-on offers the best wrenches and you can find the best within Stanley's collections. To find all the hand tools you need for do-it-yourself projects with the best quality and most affordable prices, Ronix is the answer.
Best Hand Tools for Mechanics
From different types and sizes of screwdrivers and pliers to socket sets and wire cutters, mechanics rely on a wide range of hand tools to fix cars.
Therefore, as a mechanic you should better go for hand tool sets available on the market.
Snap-on and craftsman are some of the best hand tool brands for mechanics. Snap-on weighs more on the quality and durability side of the scale while craftsman offers more affordable prices.
Best Hand Tools for Woodworking
Durable and ergonomic hand saws, chisels with high quality blades and clamps with adequate Gripping power are the best hand tools for woodworking.
In Ronix collections you can find some of the top-rated hand tools for this particular craft. Ronix RH- 3621 is one of the best hand saws available on the market. It enjoys a sharp tooth saw technology for a 50% faster cutting speed and has a 3-sided tooth design which ensures it stay sharp 5 times longer than its counterparts.
Ronix RH-7125 wood chisel is also one of the best hand tools in its class. It has a bevel edge suitable for shaping all softwood, hardwood and laminated wood or carving them. It can stand heavy poundings of a hammer or mallet and comes with an ergonomic TPR handle for utmost control and comfort and control.
Last but not least, if you cannot decide on which wood clamp to choose for your wood workshop, give Ronix RH-7212 a chance. It has 50 mm long malleable iron jaws and an opening capacity of 250 mm to ensure that it can securely hold the workpiece without slipping. Moreover, thanks to its plastic caps you do not need to worry about leaving scratch marks and pressure points on the wood.
Best Hand Tools for Electricians
Versatile Insulated screwdrivers, wire strippers with adjustable jaws, wire cutters with comfortable grips, voltage testers with non-contact detections and accurate multimeters are among the best hand tools that can be found in any electrician's toolbox.
If you are an electrician looking for high quality hand tools, you can't do better than Ronix, dewalt and Black and Decker.
Best Hand Tools for Demolition
Craftsman provides the market with some of the best hand tools for demolition Such as durable and strong hammers with anti-vibration technology, high-quality steel Crowbars and Prybars, and Sledgehammer with heat-treated heads and anti-slip grip.
Best Hand Tool for Cutting Metal
Ronix RH-3613 hacksaw is the best hand tool for cutting metal. This hand saw has an ABS handle and a bi metal blade with high cutting capacity to make the cleanest of cuts in various metal workpieces. To make things even better, it's designed with a Comfortable rubber handle for the utmost comfort and control.
Aviation snips are other manual assistants you can use on metal sheets. Channellock offers best professional hand tools in that category. 
Related Article : Use of Hand Tools in Metal Working
Best Hand Tools for Home Use
As home owners you could use a variety of hand tools ranging from combination pliers, slotted and Philips screwdrivers and mini saws to measuring tapes and claw hammers. So, sets are your best bet.
Your search for the ideal hand tool set ends at Ronix RS-0004. As a part of Ronix RS (reliable solutions) collection, this 39-pc set contains all the above-mentioned essential tools plus much more!
The items in this set will last a life time for you because they are Made of high-quality material and forged at high temperature are durable and corrosion resistant. All these high-quality hand tools are packed in a lightweight BMC case that is easy to carry around.
Wiha 93 Piece XXL3 PRO Tool Kit can also be a good choice for homeowners.
Best Hand Tool for Clearing Brambles
Brambles are known for the sharp thorns on their stems, therefore the best hand tools for clearing them are sharp and durable garden specialists.
To get rid of brambles you could rely on Craftsman's durable hedge shears equipped with sharp blades, efficient loppers and hand saws with hardened or high-carbon steel blades or go for one of Ronix pruning shears that are engineered to be extremely sharp and durable.
No matter what hand tool you choose, you should never forget to wear protective gloves.
Best Hand Tools for Gardening
Fiskars and Gardena are some of the best hand tool brands for gardeners.From hand trowels and garden forks to pruning shears and garden rakes you can find high quality hand tools needed to take care of your garden, Within their collections.
FAQs
What brand of hand tools is the best?
Ronix makes some of the best hand tools for different needs.

Who is the largest hand tool manufacturer?
With more than 800 items, Ronix is the largest hand tool manufacturer in the world.