When in a workshop, you need to know how to use your tools to stay safe and let them work longer. You can find a great number of safety and how-to-use tips for power tools, but when it comes to hand tools many may not feel like they need hints. Right, they are simple, but this doesn't mean that their use is simple without instructions.
It is quite important to understand the proper use of hand tools and get more information about them before using them. In this article, we will go through more details about the proper use of hand tools and equipment and give you some tips to make the best out of them and prevent any probable injury or damage. So, let's answer the first question that pops up in mind usually:
Why Is the Proper Care and Safe Use of Hand Tools Important?
It goes with no doubt that good maintenance can prolong your tool's lifetime and hand tools are no exception. Proper storage coupled with regular cleaning and lubrication will prevent damages such as rust and wear, so you won't need to replace them. Using them properly will also add to their efficiency, for example, when your axes or knives are sharp, they can reduce the energy you need to tackle work. On the other hand, you need to consider safety rules for hand tools for preventing injuries such as cuts, punctures, and even amputations. Then all the safe use of hand tools creates a professional image of you. Most employers and customers expect you to be neat and safe when using your tools and if you fail you may reflect poorly on them.
To bring such safety and accuracy to your workshop, you need to know about at least general hand tool safety tips. Follow up to read about them.
Hand Tool Safety Rules
To indicate the hand tool safety rules, we just picked some of the mostly used hand tools and investigated them to extract the general hand tool safety tips. Here are some:
Hammers
For getting into the safety tips when using hand tools, let's start with hammers. It is necessary to make sure that the hammer handles fit the hammerhead. It is also recommended to wedge the handle securely in the head and assure that it is free of splinters and cracks. In addition, always try not to strike hardened steel surfaces with a steel hammer; instead, you can use a soft metal hammer or one with a plastic, wood, or rawhide head for steel surfaces.
Furthermore, if you are hammering a nail, you would better start with precise and lighter hits while gripping the handle close to the hammer's head. Once the nail is in place, drive it in by gripping the hammer at the handle's end. For using a hammer in the best way, you could swing from the wrist for control and from the elbow for power. Apart from that, safety wear and equipment are recognized as the most important part of using any tool so as to guarantee the security of the user. In this regard, specific PPE for hand tools and power tools including safety glasses and gloves are necessary to protect your eyes from flying objects and your hands from being possibly injured.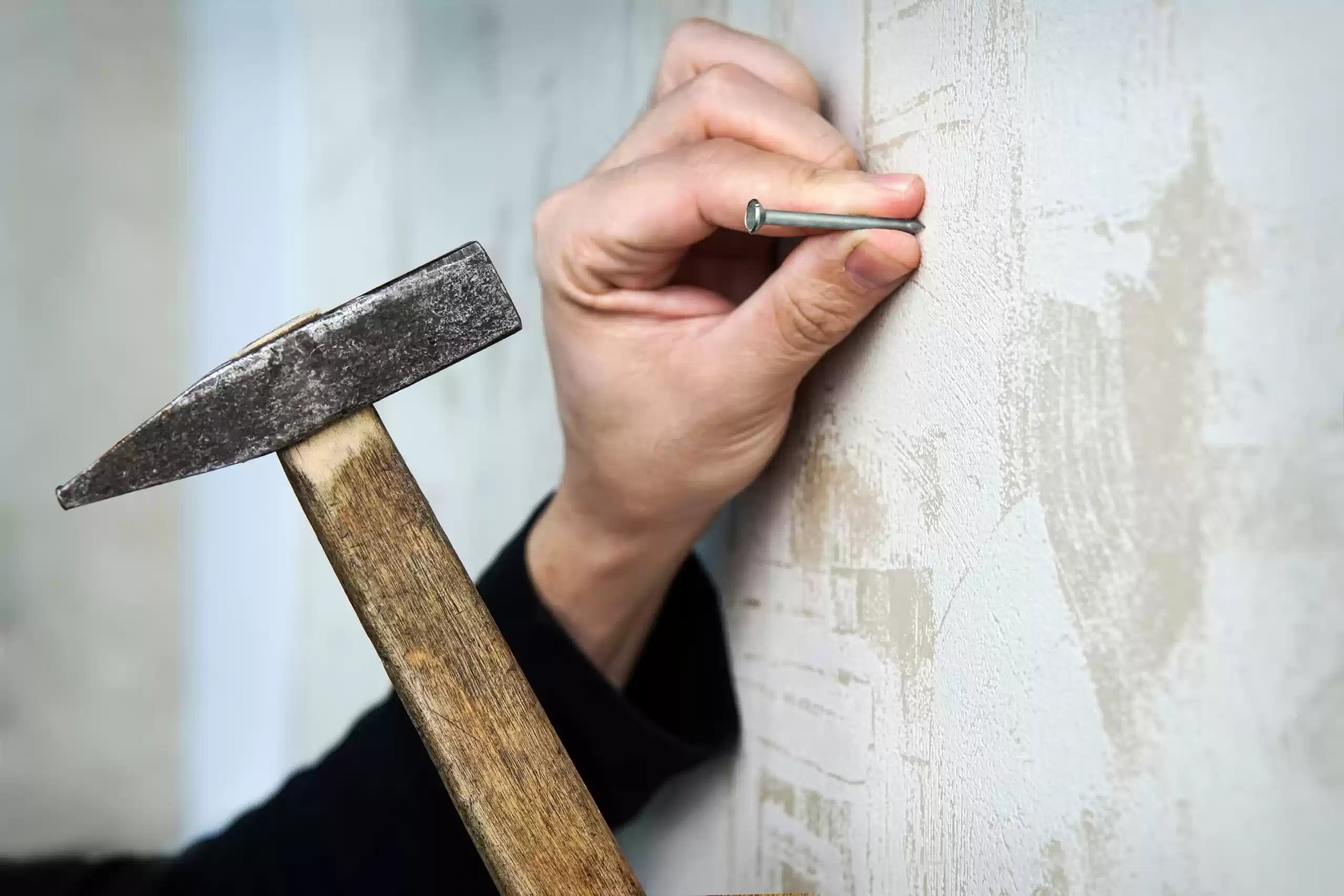 Screwdriver
A screwdriver is a kind of common tool which is used for tightening or removing screws. Before starting to use a screwdriver, you have to, first, make sure that the correct type of head and size match the screws. To properly use a screwdriver, you should grip the handle with one hand and grip the tip of the screwdriver, near the screw, with the other; then apply force and twist until the screw catches a grip, in the next step ensure it goes in straight.
Despite the screwdrivers are considered to be relatively small and compact hand tools, they should be maintained carefully. In other words, the screwdriver and screws are matched. So, if the screwdriver is damaged, the screw will not be processed. For this reason, it is important to keep some points in your mind in order to maintain them. For example, you shouldn't use a screwdriver to tighten or loosen the grip on the hand, or you would better not to open gaps or remove burrs and other metal objects by hammering the screwdriver's handle. It is also highly recommended to polish the screwdriver's tip when it is damaged or blunting.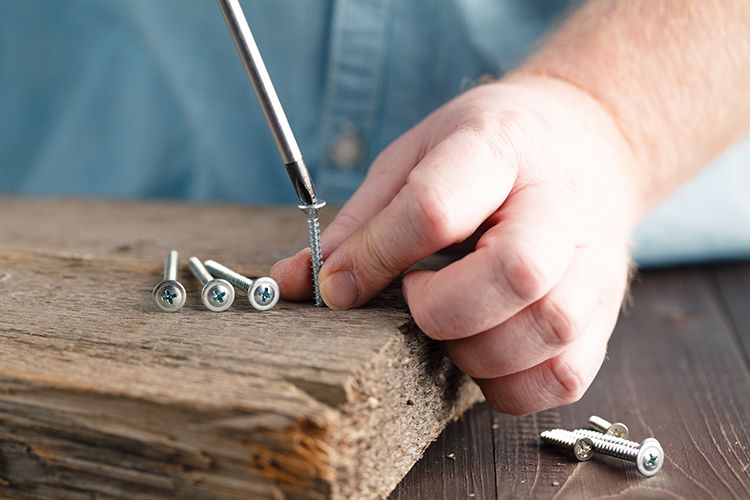 Related Article : Basic Hand Tools Everyone Should Have
Wrenches
Wrenches are one of those hand tools that are commonly used and there are a wide variety of them for different uses and applications. For example, while using an adjustable wrench you should put it on a nut and make sure the adjustable jaw faces the operator; then pull the wrench toward the operator.
For using a socket wrench which is generally used for hard-to-reach places you should never use a pipe wrench on nuts because the corners of the nuts or bolts are likely to break the teeth of the wrench jaws and make it unsafe for future uses.
Apart from that, wrenches are produced in different sizes, and for this reason, it is recommended to use the right type of wrench for the specific job since the amount of leverage obtained with the wrench handle is the maximum application; therefore, it could be pretty unsafe to add more leverage with a length of pipe.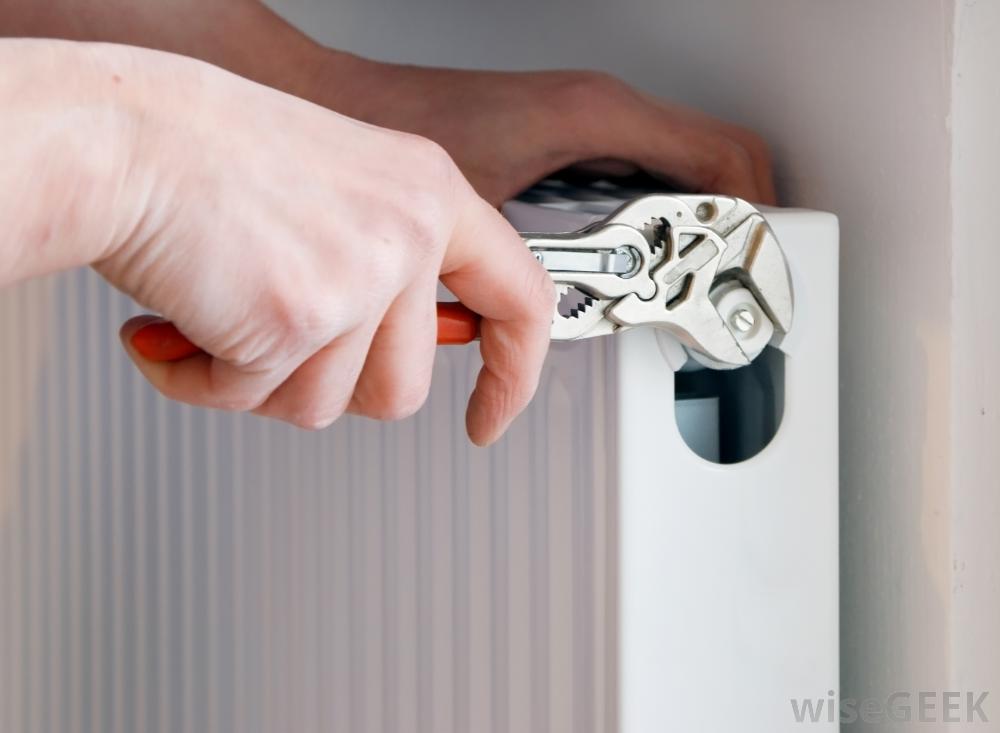 Pliers
Pliers are usually used to hold objects firmly and are quite useful for bending and compressing a wide range of materials. They are also made in various shapes and sizes and for different uses, such as side cutting pliers, long nose pliers, utility pliers, diagonal cutting pliers, locking pliers, flat nose pliers, slip joint pliers and end cutting pliers. So, you should choose the right pliers for the right application.
Apart from that, pliers should never be substituted for another tool such as a wrench to complete the task or cutting hardened wire, unless specifically manufactured for this purpose.
In addition, they should never be exposed to excessive heat, because this may change the material properties and ruin the tool. They shouldn't also be used as a hammer, since this way they could crack or break, or edges may be fractured by such abuse.
While working with pliers you should bear in mind that they cannot grip nuts and bolts securely and will slip. For cutting wire with the pliers you would better use a vise, and hold the open end of the wire with your free hand to prevent the cut-off piece from flying through the air. If a vise is not available, you can use your foot to secure the wire.
It is also worth mentioning that as was mentioned previously, it is strongly recommended to use wear safety glasses, goggles, or a face shield whenever there is a potential hazard from flying particles, pieces of wire and etc.
Related Article : History of pliers hand tools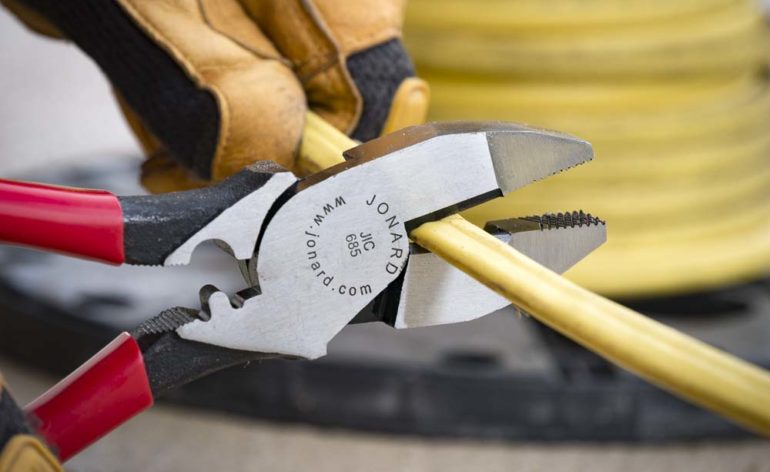 Hand Saws
In woodworking and carpentry, a hand saw is considered to be one of the most useful woodworking hand tools that cut pieces of wood into different shapes. For using a hand saw, first, make sure that it is sharpened, the blade is straight, and has the proper amount of tension. Before you start cutting, measure and draw a pencil line on the place you're going to cut. Then, make a soft, perfectly straight cut along the line, hold your elbows in by your side, and angle the saw properly.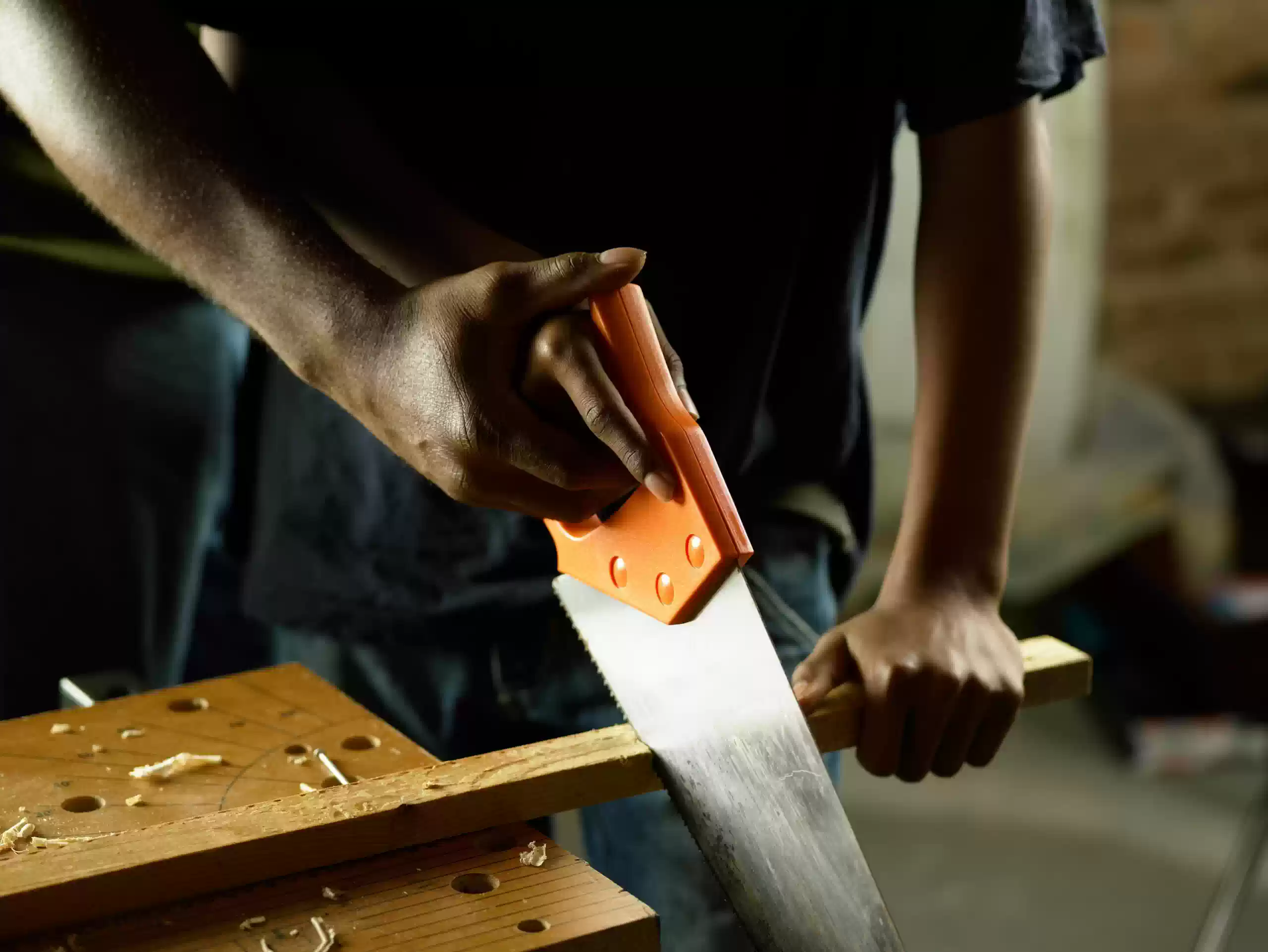 Hand Tool Safety Checklist
We spoke about the safety requirements of hand tools regarding differenthand tools such as hand saws and hammers. Now it is time to make a checklist of basic safety rules for hand tools. Here are some of the most important points you should notice:
Always follow up on technical instructions
Use a proper tool for each workpiece
Don't use tools instead of each other
Use specific PPE while using tools
Do all the maintenance services regularly
To sum up, of proper use of hand tools, it is very important to learn how to use hand tools properly and then practice until you get used to the feel of the tool in your hand. It is also very important to maintain proper body posture while working with hand tools in order to prevent possible injuries. You should also watch your health while using hand tools, for instance when you apply constant pressure on the handle of a hand tool, it could easily lead to sensitivity loss in your fingers or hand, which can make it difficult to work effectively. That's why it is very important to select tools with organic and standard designs.
Related Article : use of hand tools
FAQ
What is the proper use of hand tools?
For proper use of hand tools consider their regular maintenance, safety points, using PPEs if needed, and their technical requirements.
What is proper PPE for hand tools?
For each tool, you will need specific ones, including gloves and gloves.