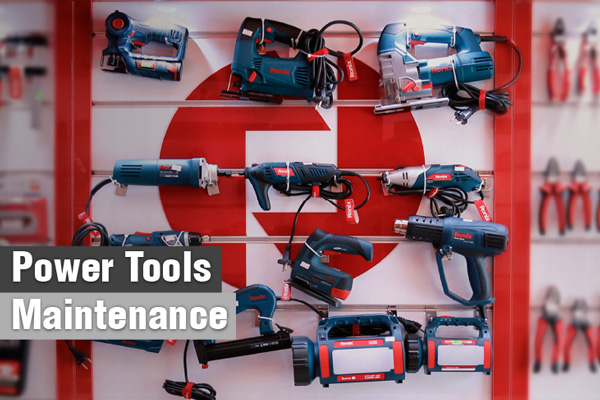 Power Tools such as Impact Drill, Rotary Hammer, Angle Grinder, or Corded Screwdriver, need routine maintenance as your hand tools do. Due to their mechanical and electrical components, poor maintenance could cause problems such as dust and debris accumulation and general malfunction Apply the following tips if you want to improve the durability and life of your power tools.
In order to enjoy the durability of a power tool, the first step is purchasing quality and reliable ones. Ronix Power tools are the tools you can rely on in terms of quality and durability. However, tools will have a long life if we know the best way to maintain power tools. Proper storage, necessary repairs if needed and replacement of parts will make it last longer. We are going to provide you with some general tips and instructions for this purpose.
Keep your power Tools Clean
In case you leave your tools unchecked for a while, dust and grime can bring your power tools to a grinding halt. To avoid this, always wipe and clean them after you complete every job and then store them. A periodical deep clean by using a damp cloth would be really useful for the durability of your power tools. Such cleaning involves the exhausts and intakes as well as other areas that are hard to clean with lightly oiled cotton swabs or other slender tools.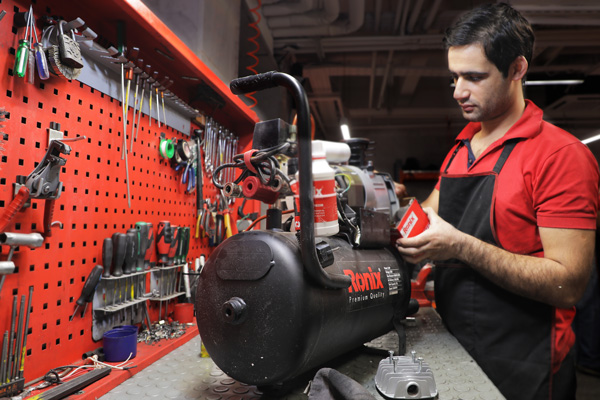 Store Power Tools Correctly
Obviously, keeping items away from moisture protects them from damage and abrasion. A clean and tidy storage space ensures safety, and keeping appliances in a well-ventilated environment, and helps them to function properly when it is time to take them out of storage. So,
Store your tools away from moisture.
Store them in a clean and tidy space.
Store them in a well-ventilated place.
Replace Your Power Tool Parts Periodically
Power tools have many replaceable built-in parts. In case of damage, replace any of its parts quickly so that no problem further problems occur to tool. Some examples of parts that usually need to be replaced in power tools include carbon brushes, switch assembly, power cables, accessories, bearings, and rubbers. So, fixing issues with your tool's performance is important exactly when the problem starts. Performing repairs at the first sign of a problem can prevent damage to other parts of the device. Ronix can provide you with a variety of quality and durable spare parts for your power tools.
Generally, some tips for maintaining power tools are as follows:
• Use a toothbrush and soft cloth before storage to remove debris from power tools.
• If available, use an air compressor to clean the vents. This will improve the performance of your device.
• Lubricate the required device parts. Refer to its manual for this.
• Check the retaining parts, i.e., screws and other fasteners. Tighten loose screws.
• Check the power cords after each use. Damaged power cords can be dangerous.
• Keep the blades and other cutting accessories sharp. Replace if worn and damaged.