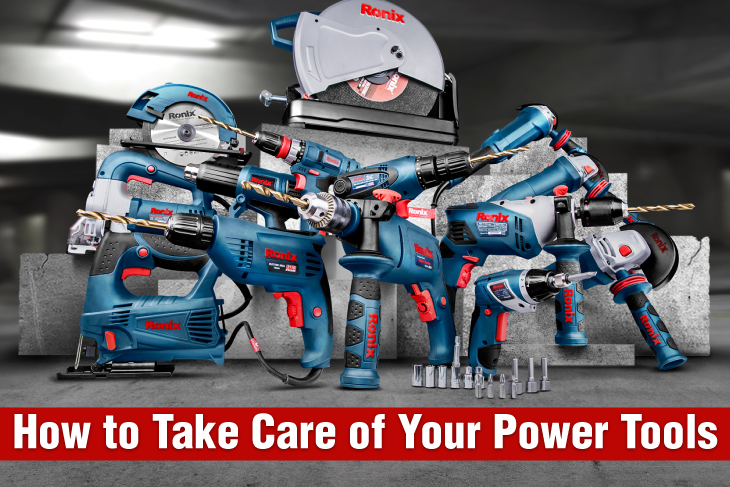 How Do You Maintain Your Power Tools?
If you're a professional user, power tools are the essential tools for your everyday life. Your tools are your most precious property. They are what make your life easier. If you do not take care of your power tools, after a while your tools will begin to show signs of deterioration. Power tools will have a long life, if we know the best way to maintain them. Each of them requires special maintenance to last longer. Proper storage, necessary repairs in case of need, and replacement tool parts will make these tools last longer. Knowing how to take care of your power tools helps you improve both the safety and longevity of these practical tools. Here is a list of things that you can do to extend the life of your power tools; Stay with us.
keep the moisture out
keeping your tools in an air-conditioned space can destroy or damage your power tool. As you know, keeping tools away from moisture protects them from being damaged or destroyed. A clean and tidy storage space, and keeping appliances in a well-ventilated environment ensures their safety and helps them to function properly, when it is time to take them out of storage. The best place for power tools is in their original box. As it's not easy to unpack each time you want to use them so, keep your tools in an area where is as dry as possible. To control moisture in your storage unit, do not forget to buy some moisture absorbing containers and put them on the shelves or in the cupboards where your tools are placed.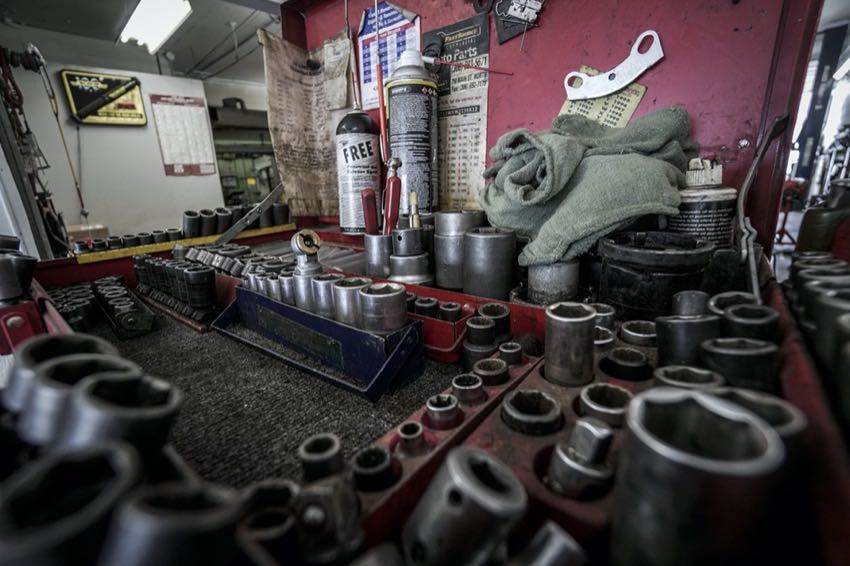 Heat, the enemy of your power tool
As most of the power tools are cordless and powered by a battery, it is important to keep your tools at room temperature which is great for your power tools. Heat can kill your power tools batteries. If you keep your tools in a place that is not suitable for storing, the life expectancy of these expensive, valuable, and practical tools will reduce. But there are other risks for tools when you store them at too high or too low temperatures. Safe working temperature is essential in any workshop, garage, tool shop, workplace, etc. All power tools have a motor and their motors contain oil or grease; so, if you keep your tools outside in the cold temperature and try to use it before heating it up, the tool goes from very cold temperature to very hot temperature and this can decrease the power of the motor and cause early death. On the other hand, you should consider that heat can cause the capacity of your tool to drop faster than times you store your tool in colder temperature. For more information, you can check here .

Clean your tools before storing them
Power tools need to be cleaned after each use and before being stored. Remove dirt, grass, metal shavings, etc. that can get into the motor or other moving parts. Compressed air dusters, high- pressure washers, polishers, etc. are the best options that can help you to clean your tools. Make sure that you are lubricating all the moving parts of your tool. Keeping your tool well-oiled keeps its parts away from heating and corroding. Remember, improper use of cleaning tools can also damage your power tools. High pressure can push the dirt right into the tool and cause more damages.

Make sure that your power tools are in top shape because using old tools with blades and bits that are not sharp enough makes the job harder. Regular maintenance can help you to keep your power toolsin good working order. So, have a schedule and keep your tools always ready to use. It is only in this way that your tool will operate efficiently and productively. All your tools need care, but your power tools need more attention.
Related Article : comparison of Power tools VS Air tools
take care of your power tool