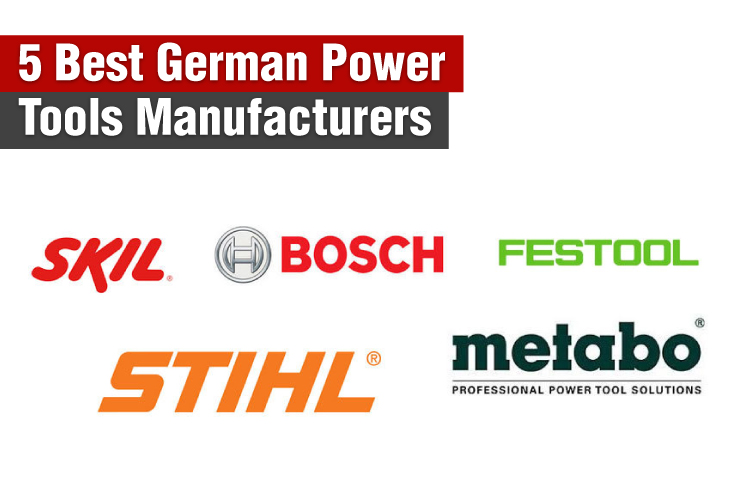 The history of using tools by men goes back to almost 3million years ago and since then they have been improving, upgrading and becoming more and more efficient every day in order to meet the need of every single task. Tools of any kind are designed and invented to make tasks easier and that's the nature of them. RONIX has been developing tools, using cutting-edge technology for more than 25 years to catch up with this rapid market expansion with a view to level up efficiency and help users make the most out of their devices.
German power tools manufacturers are leading the market when it comes to hand tools and power tools. German are known as finders of innovative cutting-edge technologies in the world and they use these technologies to boost quality and efficiency in almost everything they make. This technologies and policies have been fruitful so far and there are many great German names in tool industry. Bosch, Ronix, Festool, Einhell and Fein are rated the 5 best German power tools manufacturers in Europe among so many other brands.

Ronix has been very successful in this tight competition and that's because of nothing but the most professional family of experts and technicians.
Bocsh and Ronix are definitely the pioneers of tool industry when it comes to power tools but that doesn't mean they are not as good as other names in hand tools and genera tools. Ronix is an international brand in the tool industry which has recently opened its way to global tool markets. Since 2005, Ronix has become a leading in power tool company in the Middle east. It was, then, presented in global markets in 2011 by registering its offices in Europe (Germany) and China.
Bosch with its 440 subsidiaries and regional companies in over 60 countries and regions sales in approximately 150 countries and regions worldwide.
Power tools manufacturers all around the world are competing so hard to get the bigger share of the global market. and those companies that come up with better ideas, designs and prices have a better chance to win this competition.
Ronix has always been innovative in its designs and it can be clearly seen in the new generation of power tools and hand tools of this company. As a German power tool manufacturer Ronix cares for costumers and users and convenient of them is one of the most important concerns. That's why all the Ronix designs of the bodies and handles in all our German power tool and German hand tools are ergonomically design for better gripping and to prevent hand fatigue.
Ronix aimed at expanding their business by getting help from its suppliers in 15 countries. Their belief is that the main cores of their activities are based on diversity, quality, reasonable pricing, after-sales services and professional behavior. They are enhancing their R&D, high-end technologies, and professional human resources and a bright future is expected for them.