The world of power tools is vast, and its borders extend with a breathless rush. As a result, for each function and situation, you can find a wide variety of them that can handle all tasks and meet needs.
At the first glance, this seems great! But it can also be puzzling somehow. There may be many questions in your mind but definitely, the most important one is "What are the best power tools like?" or "what are the specific features of the most durable and practical ones?" or "how can we find the best professional power tools?" The fact is that there is no single answer to these questions. It depends on the field or type of your job, your skills, and the frequency of their use.
Obviously, their performance, reliability, precision, and efficiency matter in every situation. They need to be easy to use and powerful enough for each application and in any situation and that is a universal factor for all of them.
But to be more specific, you need to know what factors are necessary for choosing the best power tool for each demand. For example, a proper power grinder for home use may have different qualities compared to the ones required for professional and industrial goals.
On the other hand, the characteristics of ideal cordless drills would differ from corded ones. So, you need to know about each to make sure which matches your needs. To start with, let's talk about perfect power tools for different professions and jobs.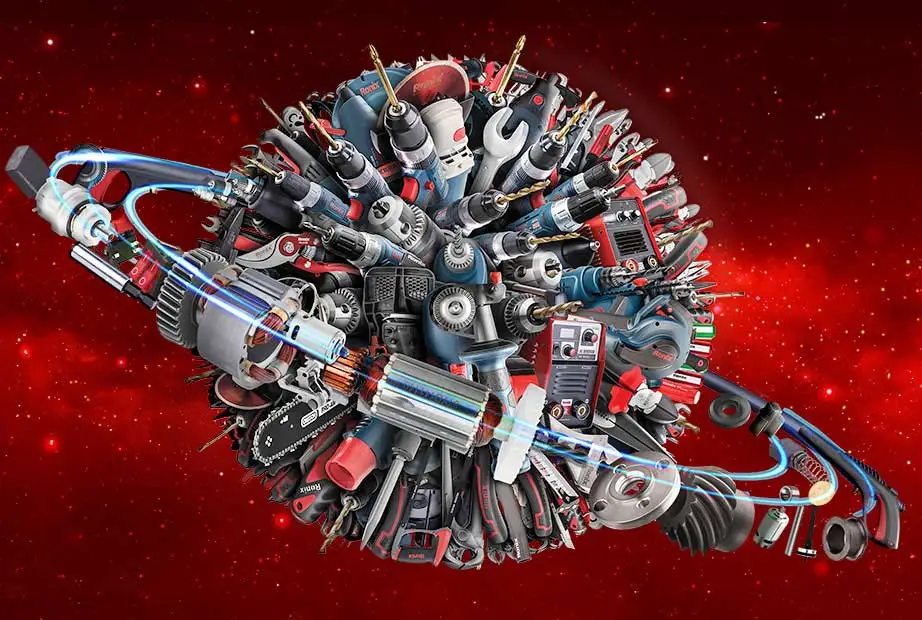 Best Power Tools for Woodworking
Woodworking is a boundless area that includes many sub-fields, ranging from delicate artistic crafts (such as wood carving) to major jobs (like big decoration and construction projects). That's why many power tools should be considered:
Drills
orbital sanders
Routers
and different types of saws such as chainsaws, jigsaws, and miter saws are just a small number of them required in this industry.
Read more: Most Used Wood Carving Power Tools
But not all of them offer the same quality and can provide the best features, so you may be willing to know what are the features of the best quality power tools for this field:
Advanced Safety Equipment
Working with wood can be highly risky because it is a light material, ejecting tiny bits, and most of the tools used for it consist of sharp blades and discs, each of which may cause many hazards. So, being equipped with proper guards and mechanisms to control chip and dust wood ejection and spindle lock systems are the most important features that specifically cutting power tools need to have.
Ergonomic and Resistant Body
Specifically, being ergonomic and handy for hand-held and portable power tools is of great importance. They need to be lightweight, well-balanced and equipped with soft handle grips.
The material they are made of matters as well. To guarantee their durability, their body, gearbox, and motor housing should be manufactured from high-resistant materials, such as magnesium and aluminum which are anti-corrosion.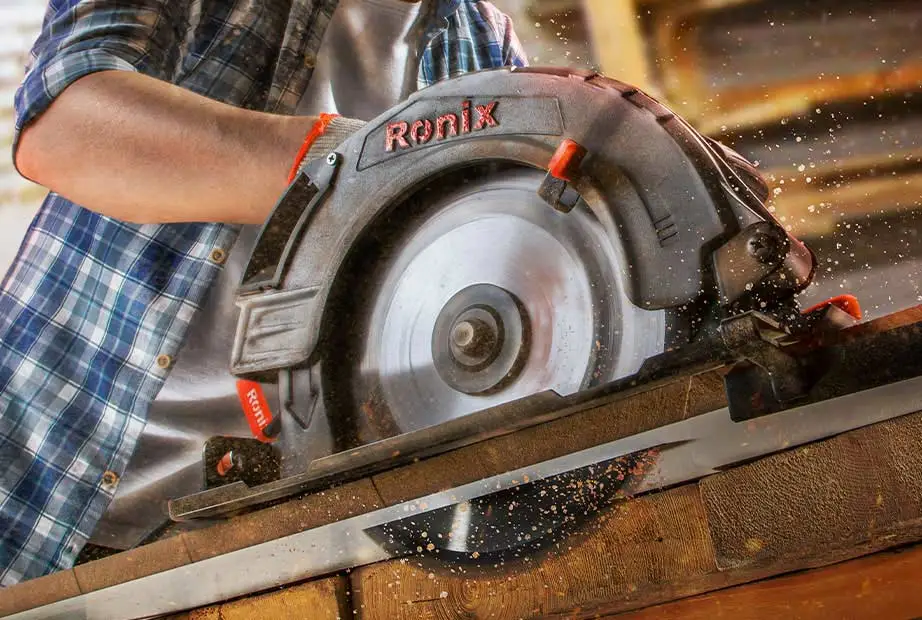 High Technical Features
The ideal power tools for this industry should have high-level technical characteristics to handle all the tasks perfectly. First, their motors and engines should be so robust and provide wide ranges of wattages and powers. Then, they should offer a wide range of speeds and in case they do rotational functions, they need to deliver different RPM spans to adapt to the operator's demands.
On the other side, a perfect power tool for woodworking is always equipped with an Anti-Dust System that can avoid tool damage caused by dust and chips.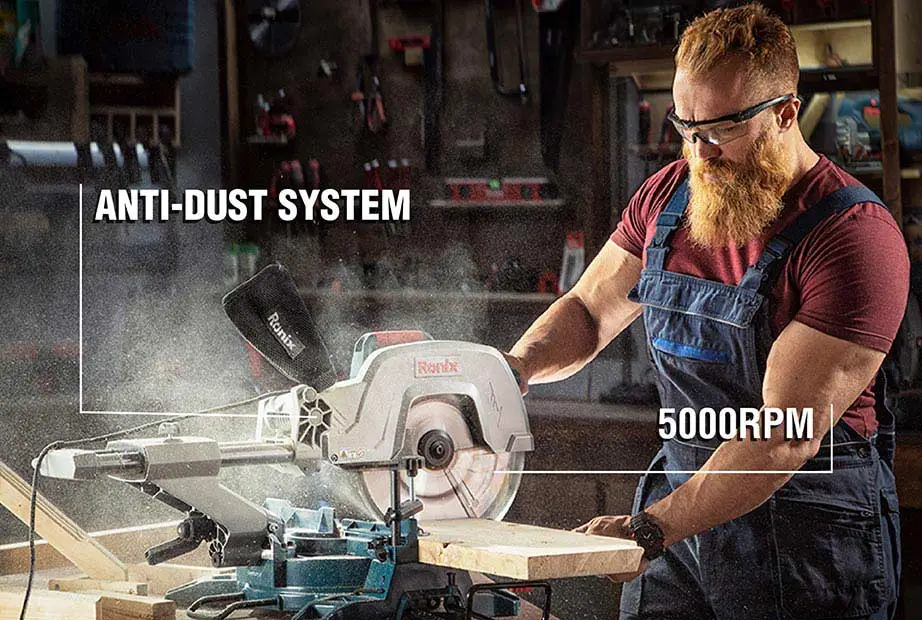 Best Power Tools for Mechanics
Based on their tasks, mechanics use specific power tools to fulfill their jobs. Impact wrenches, angle grinders, polishers, and heat guns are among the most used ones that can help car technicians do their maintenance best.
Related article: DIY power tools + ultimate guide to choosing the best ones
But if you are an idealistic professional, you seek the superb ones, manufactured by the best power tool brands which deliver the following qualities:
High-Power Motors
A power tool that can surely accompany a mechanic for a long time is one with a high-efficiency powerful motor that secures maximum productivity and top performance. It should provide smooth operations and variable speed settings and be equipped with proper cooling systems.
High Accuracy
As car mechanisms are highly detailed, the devices used for them should be of high precision to manage the tiny bolts, nuts, and delicate, complicated parts that work with each takes a lot of time and energy if you are not armed with proper tools.
Compact Bodies
They need to be designed and offered in ergonomic compact sizes that enable easy operation in tight places. Because in mechanics, there are many situations in which operators need to fix parts that are placed in inaccessible places.
Best Power Tools for Plumbers
Every plumber needs a complete set of tools that make plumping jobs easier and more effective for fitting and maintaining pipes in the buildings' water systems. Along with different types of drills, electric socket fusion welders are among the most important power tools used in this job. If you want to find the best quality ones, you should look for the following traits in them: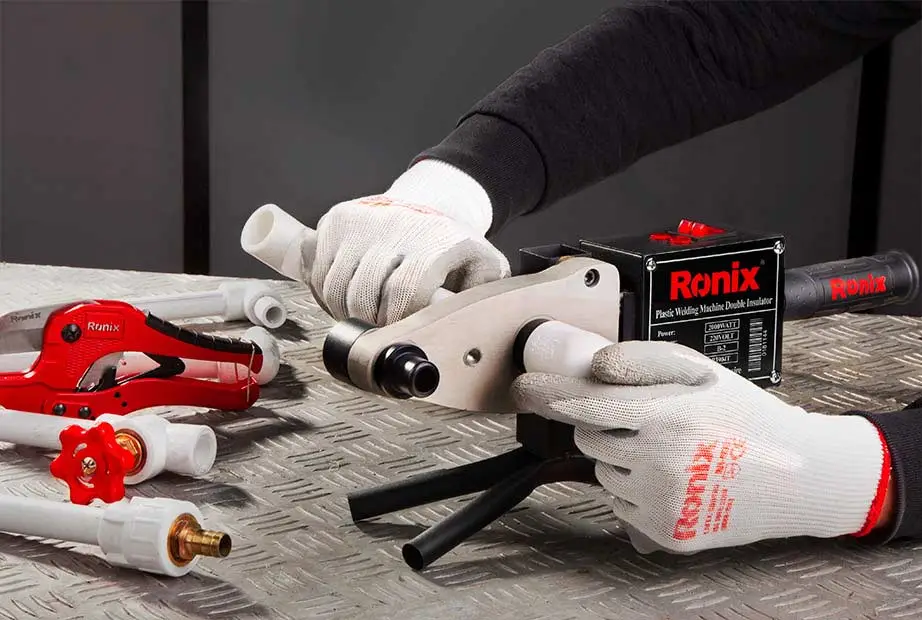 Energy Efficiency and Power
The best socket fusion used for working with pipes is the high-power one, to save energy and operate better, these machines ought to convey less heat to the body.
High-Tech Thermal System
The machine should be fitted with an advanced thermal system to achieve a constant heating flux
High-Speed Heating
The user can save more time and energy and obtain results faster with rapid heating. As performance is determined by power, a machine's high power is its most crucial component.
Best Garden Power Tools
For having a park, yard, or garden with healthy plants, you should be equipped with several power gardening equipment that can help trim, prune, and cut brushes, grass, trees, or shrubs. Hedge trimmers, pruning shears, grass cutters, and different types of saws are some of the tools that apply to gardening projects. To pick the best one, and to find the best brand for gardening power tools, you need to know about the following qualities and consider them when choosing.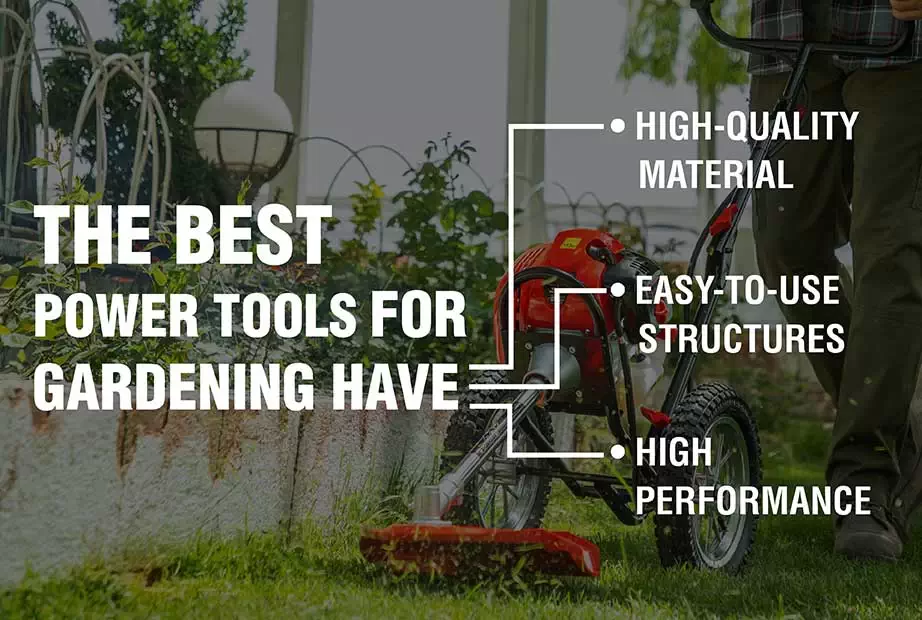 High-quality material
As they are used outdoors, they may undergo damages such as corrosion, wearing, and oxidation soon, for having a long life span they need to be made of highly resistant raw materials such as Stainless Steel.
High performance
Their entire performance matters a lot when it comes to gardening activities. Being equipped with a high-power engine and motor can boost the operation quality. When considering gardening cutting tools, the sharp, high-grade blades will add to the smoothness of the work. For many of them, being provided by a guard can bring about cleaner operations.
Easy-to-Use Structures
Gardening electric, pneumatic, or gas-powered tools are usually used by both professionals and amateurs, that's why working with them should be as easy as possible. So, they need to have ergonomic bodies, with no-slip handles and an anti-vibration system that makes them more comfortable to work with and appropriate for long hours of work.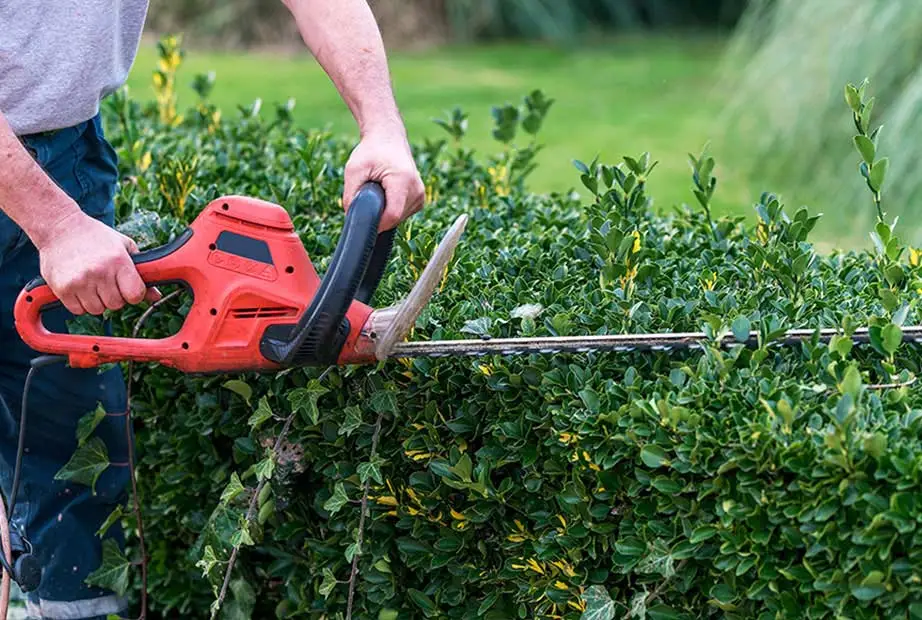 Best Power Tools for Electricians
Every electrician needs specific power tools to get the perfect results for installing, maintaining, and repairing electrical equipment and infrastructure. Corded and cordless drills and saws are the most common ones in electric works.
Read about best power tools for electricians completely
When it comes to this field of work, safety is a crucial priority. So, the best power tools for electronic asks should guarantee high security. But that's not all. Just like the other areas, the products used for this profession should deliver:
highly efficient motors
ergonomic bodies
accurate mechanisms.
Best Power Tools for Contractors
Contractors work with different groups of professionals and workers and need to provide a large number of robust power tools of high resistance. This will guarantee that they will be applicable for many projects for a long time.
Read more about power tools for contractors
So, we can claim that the best ones for these people are the most durable ones because their spare parts and accessories are available in the market. On the other hand, along with their quality, they should be so affordable and of thebest and most reliable brands. Thereby, the contractors can buy many of them with less financial concerns.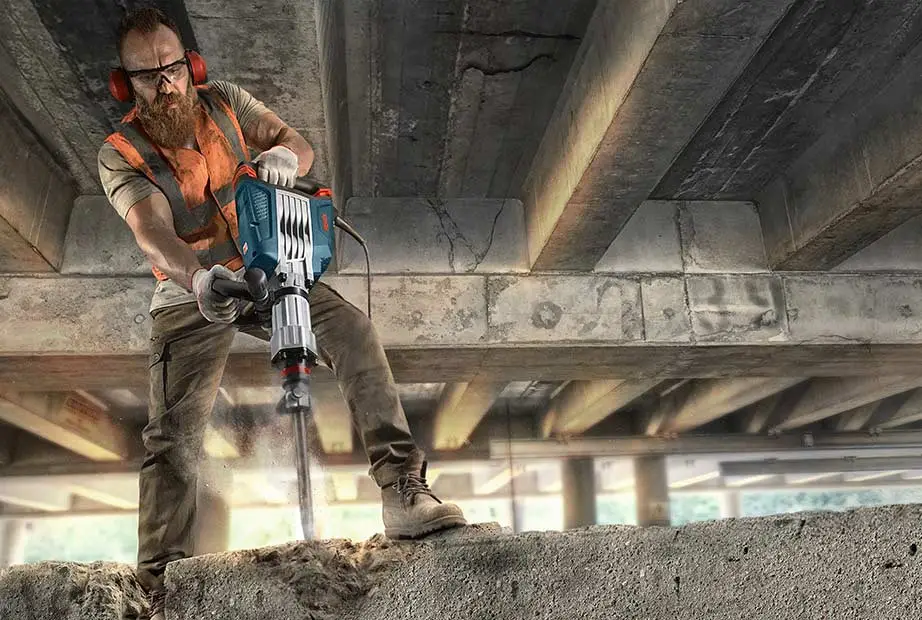 The Best Power Tools for Home Owners
In addition to different fields of industry and work, many others require proper power tools to do their everyday jobs. Homeowners who use power tools occasionally, are among them.
They may not be regarded as professionals, but their need for high-quality power tools matters. So, their demands should be considered when talking about these products. According to the field, they are working in, they can use much different equipment, ranging from drills and grinders to sanders and saws.
Here you can read more about the traits of ideal power tools for homeowners (non-professionals). They should be:
User-friendly
As it is not their official job, they are to use less complicated and simple devices that they don't need a lot of experience to apply properly. Being handy, ergonomic, and compact are the other features that make a power tool a great option for amateurs and home users.
Compact and easy to Store
Storing tools on home shelves can be challenging if they are not compact and lightweight enough to be easily placed. So, the most workable ones for home use applications are the storable ones.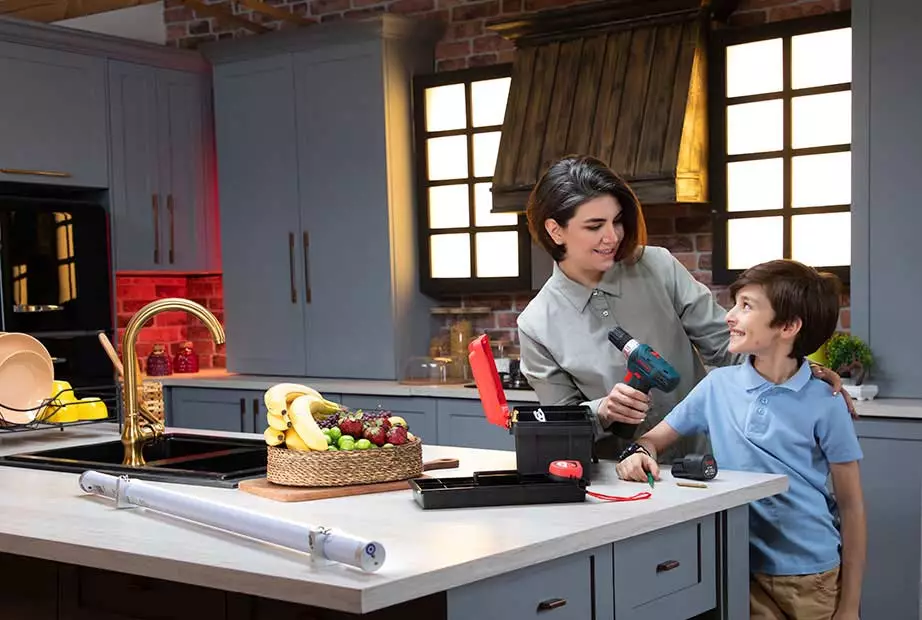 Affordable
Nobody resists a high-quality and affordable product. But when it comes to people who occasionally work with tools, the factor of reasonability is more important. Because usually, they do not have the financial support of a company to pay high expenses. So, if you do not need them for heavy-duty uses, consider the prices and quality at the same time.
Safe
The tools used for work around the house need to be very safe. Casual users might not have the necessary skills to use them effectively, therefore the gadgets they use should include cutting-edge safety features to keep them away from potential dangers. because they typically do their business in homes rather than on industrial job sites, which are outfitted with security measures.
The Best Power Tools for DIYers
Like casual home users, DIYers usually work at home, but they do some more professional jobs and typically do much more than repairing and maintenance projects. As they work at private workshops, their need for the safety of power tools and affordability is the same as homeowners. They need power tools that are manufactured by the best power tool brands which are of: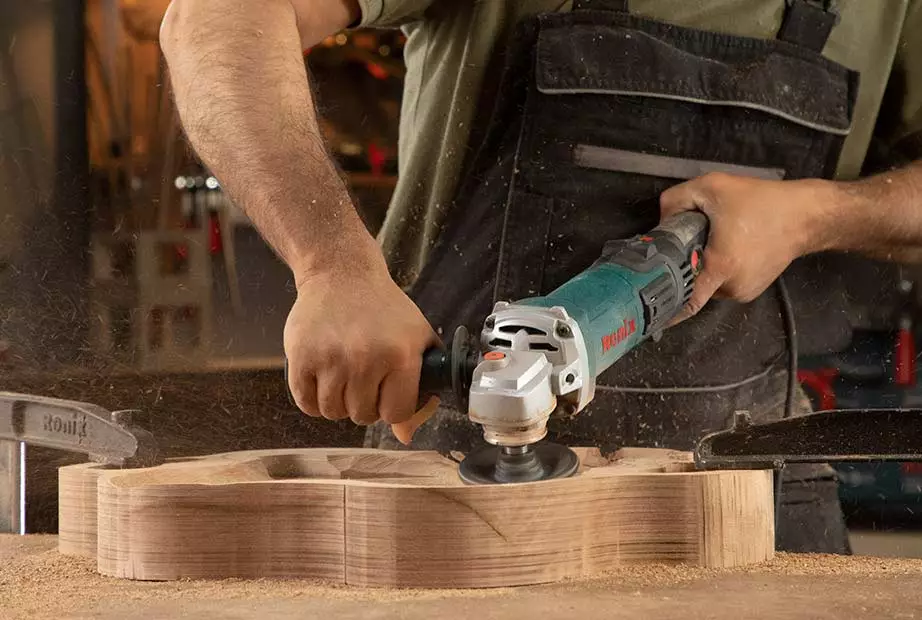 High-safety
The tools used by DIYers need to be very safe. They might have the necessary skills to use them effectively, but as they are working at home job sites, they need to be sure that risks won't interrupt them while they are working on their own. Therefore, the gadgets they use should include cutting-edge safety features to keep them away from potential dangers.
Fair Prices
A first-rate, reasonably-priced power tool is one of the DIYers' necessities. Because they typically do not have a company's financial backing to cover hefty expenditures. Hence, if you won't be using them for industrial tasks, take both price and quality into account.
Being Close-packed
It might be difficult to store tools on shelves in a home workshop if they are not small and light enough to be put with ease. So, the ones that can be stored are the most practical for usage at private workshops.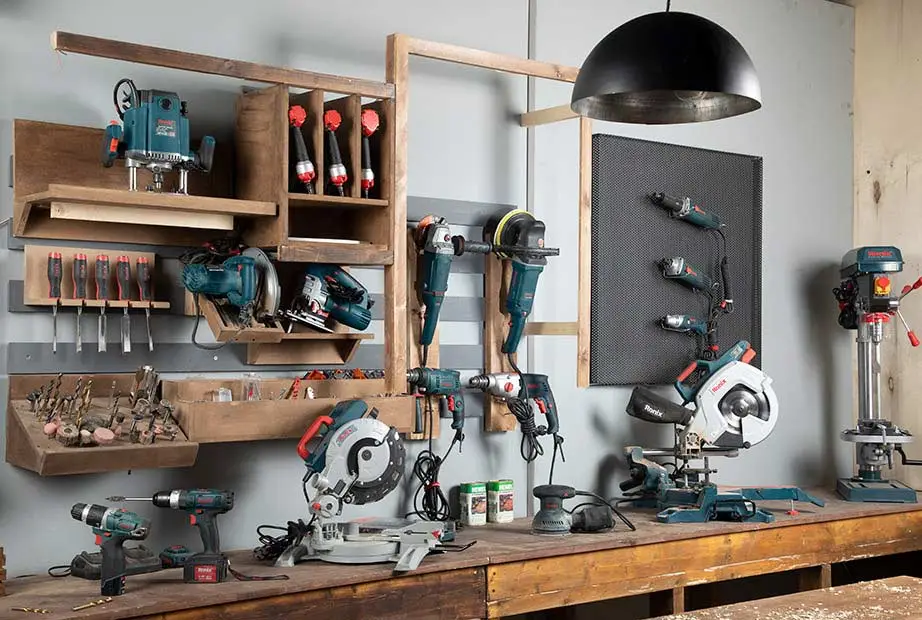 The Best Power Tools for Beginners
As their name suggests, they are at the beginning of the way to being a handy person, so as they are not skilled enough et, every beginner needs some power tools that are simple, safe, and easy to use, with reasonable prices. But these features do not mean that they should not have enough qualities. In contrast, they should be top-notch tools that can cover all the needs of beginners.
The Best Power Tools for Women
Let's debunk clichés and talk about women and power tools! Despite the old belief, many women are interested in technical jobs and they use all power tools just as men do. But if we want to speak more specifically, many talks about the size and design that matches women's physical features. The fact is that the size and weight of the tools should fit the one who is using them, no matter whether they are men or a woman. So, if you are a power tool enthusiastic woman and you are seeking a great power tool for yourself, don't buy the misconceptions and find the power tool that fits your needs just as other people do.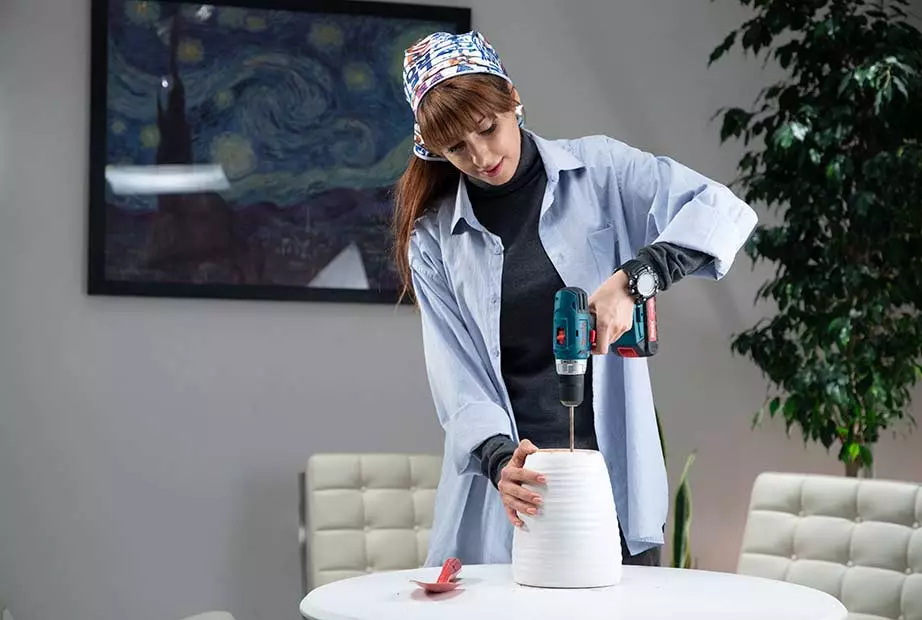 Best Cordless Power Tools
In functionality, cordless tools do the same job as their corded electric counterparts. But they offer more options to users. They provide more flexibility and mobility and can be applied in hard-to-reach places, simply because they don't need electrical connections. But not all are the same in quality and practicality. If you want to find the best cordless tools you should pay attention to the following points:
Battery and Charger
As their source of energy is their batteries, their quality, and durability should come first when choosing the best one. Looking around the market, the top versions of power tools come with lithium-ion batteries. They deliver high efficiency, high power, and long life spans. To empower the batteries in the best way, they need to be provided with high-quality fast chargers that can supply the electric energy they need.
Motor Type
Electric tools (DC types) come with two types of motors: brushed and brushless. Brushed ones are more old-fashioned, heavy, and less efficient. While brushless ones work more efficiently and are so lightweight. That's why an ideal cordless tool, is equipped with brushless motors.
Portability
As they are designed to be used in tight spaces, they need to be lightweight, portable, and highly ergonomic.
Final Thoughts; The Best Brand for Power Tools
As you read in the entire article the best power tool for each field of work and situation can be different from others. In some industries, the best ones are the most powerful ones, while in another area the perfect is the lightest. But some common features may make a product an outstanding one. Long life cycles, power, waterproofing, and speed flexibility coupled with affordability, effective customer service, and good guarantees will turn a product into a super helpful tool.
There are many well-known brands in the tools market that provide users with such beneficial traits and facilities, from Bosch, Milwaukee, Hilti, Makita, and DeWalt, to Kobalt and Black & Decker. Each of them has managed to display a great performance in specific aspects; some present higher power, some provide more durability, and some offer good customer services and guarantees.
Alongside all the mentioned brands, Ronix is producing power tools that match the needs of most industries and fields of work. Ronix confidently claims that brings quality, practicality, and affordability at the same time while providing a wide variety of power tools, ranging from drills, grinders, sanders, and screwdrivers, to generators and compressors. You can find any power tool you need for your profession, on the Ronix website in no time and get the entire information you need with no trouble!
⁉️ FAQ
What is the best brand for power tools?
The best brand for power tools is one that can deliver durable, powerful, waterproof, ergonomic and affordable power tools with effective customer service and reliable guarantees. Ronix is one of the brands that provide all the features at once.
What are the best cordless power tools?
The best cordless power tools are the ones with high-power lithium-ion batteries, fast chargers, brushless motors, and handy, portable bodies.
Who makes the best power tools?
Many companies claim to make the most practical power tools, but the best ones are made by brands that use high-tech to produce durable, powerful, waterproof, ergonomic, and affordable power tools. If you are seeking one, Ronix can be one perfect answer.