Contractors are important players in many industries. They are in charge of providing services for companies for a limited while.
They work with different clients on varying projects to help them fulfill their tasks faster and more effectively. So, to meet their numerous clients' needs, they should provide them with tools that can stay efficient and practical for a long time.
Therefore, to find the best power tools for contractors, every professional should seek specific features that make them appropriate for being used in different situations.
But what are these qualities? Which brands can provide the best traits and ensure users of safe and durable applications? Are there any unique points that you should consider while choosing cordless ones?
These are some of the questions you may face when searching for the ideal ones for your job, and we have talked about them in this article. To start, let's see what are the characteristics of perfect ones.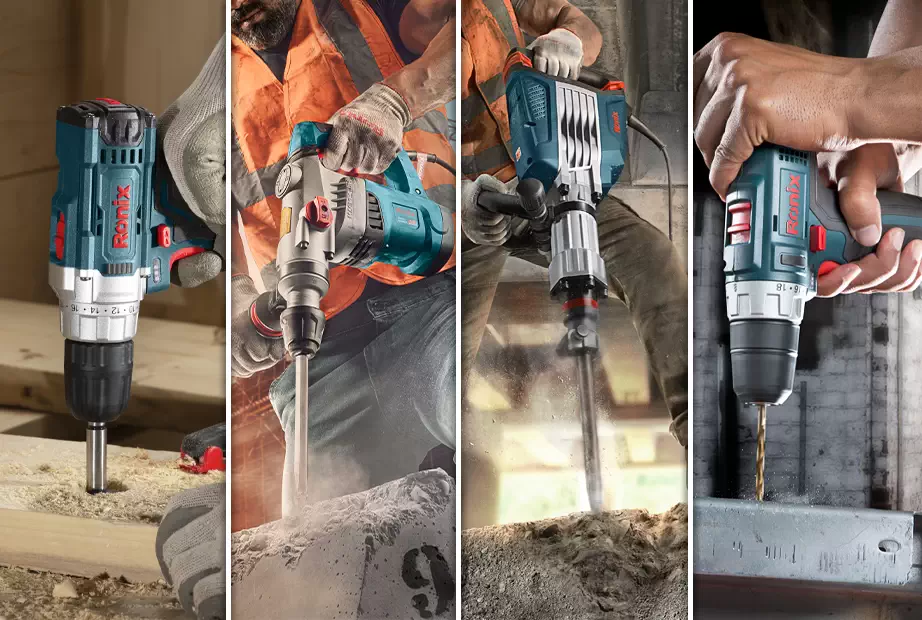 What Are the Best Power Tools for Contractors Like?
Contractors are agents that need to have a great collection of tools that are functional in a wide range of jobs. To answer the variable demands of their customers, they need to observe different factors for finding the best power tools and reach a win-win situation. For gaining such a goal you should regard the following factors:
A Reliable Guarantee
A cost-iron guarantee is what every contractor needs for their power tools. It can play as a great support for you and your clients that expect high-quality and reliable project management from you.
While a great part of your job is to have guaranteed power tools that can accompany you for a long time, it also prevents extra expenses caused by tool breakdowns and saves time spent finding new power tools instead of the broken ones. Whereby, it makes the entire experience of using the tools a secure one both for contractors and users.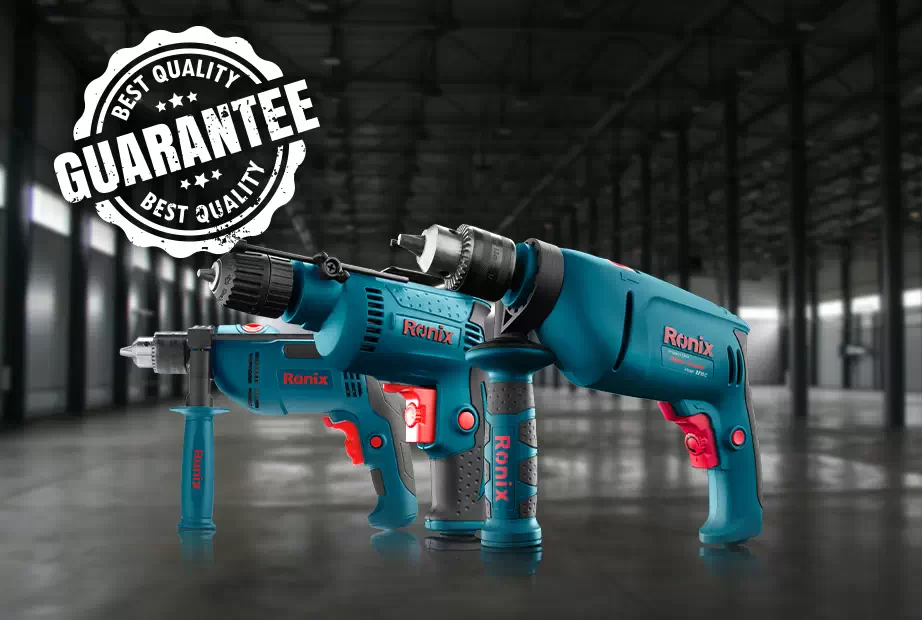 Durability and Availability
The best power tools for contractors are definitely the most durable with readily available spare parts and accessories.
The high-resistant materials, high-tech and accurately designed systems, and high-quality production process are the factors that you should notice for choosing a long-lasting power tool. Paying enough attention to these points will help you have equipment that will assist you for a lifetime.
Affordability
Being of high quality is a great advantage for power tools, but being reasonable makes them ideal. As contractors demand a wide number of tools, for them financial issues matter a lot.
Because it can reduce the total costs of their job. So, by being equipped with affordable ones, they can attract more customers who are seeking project managers working at fair prices.
Best Cordless Tools for Contractors
Cordless power tools are overly improving their position in the professional market and no user can ignore them anymore. As project agents, you may be willing to find the best cordless tools for contractors. But what makes a battery-powered gadget a perfect one? the following features are the answer!
Battery
What makes the cordless different is mainly their source of power; Batteries. They are the most important parts that you should pay particular notice to.
Tested by many professionals, the most efficient ones are the Lithium-ion versions. They provide up to 10 times longer life than other types. So, regarding the nature of contractors' jobs, they are better and more practical options for them.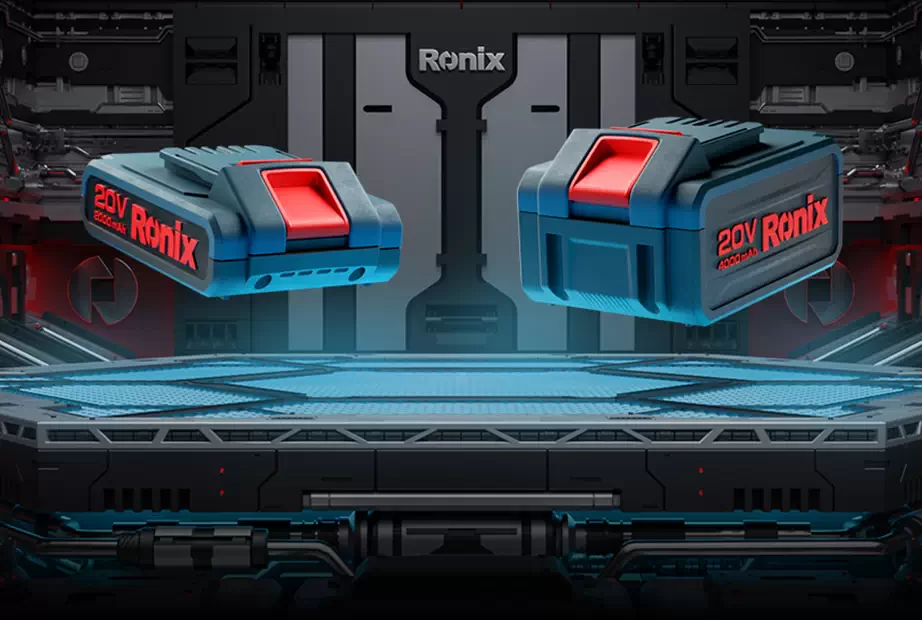 Brushless Motor
Among DC motors that are vastly used for different power tools, brushless ones are often preferred. They give higher speed, more efficiency, and less noise than their brushed counterparts. They enjoy new technology that removes brushes and makes them much lighter with less power loss.
User-friendly Design
Cordless power tools' popularity mostly takes root in their easy use. So, the best cordless tools for contractors are user-friendly ones that are designed ergonomically.
Learn about power tools for DIY in detail.
This improves their workers' productivity and reduces fatigue. This leads to high-quality, agile work experience that reduces the time you need to spend on your projects.
Best Power Tool Brand for Contractors
Knowing about the qualities of the best power tools for contractors, you may be wondering what companies can provide the ideal ones. Of course, they should offer first-rate products, but this is not enough. The best power tool brands for contractors should provide more.
Variety and affordability are the factors that an ideal brand never overlooks. To know more about these two, read the following factors.
Variety
Variety is the main point when it comes to the brands you are going to choose. With a brand that is rich in various top-notch power tools, you don't need to worry about missing high-level items in your collection.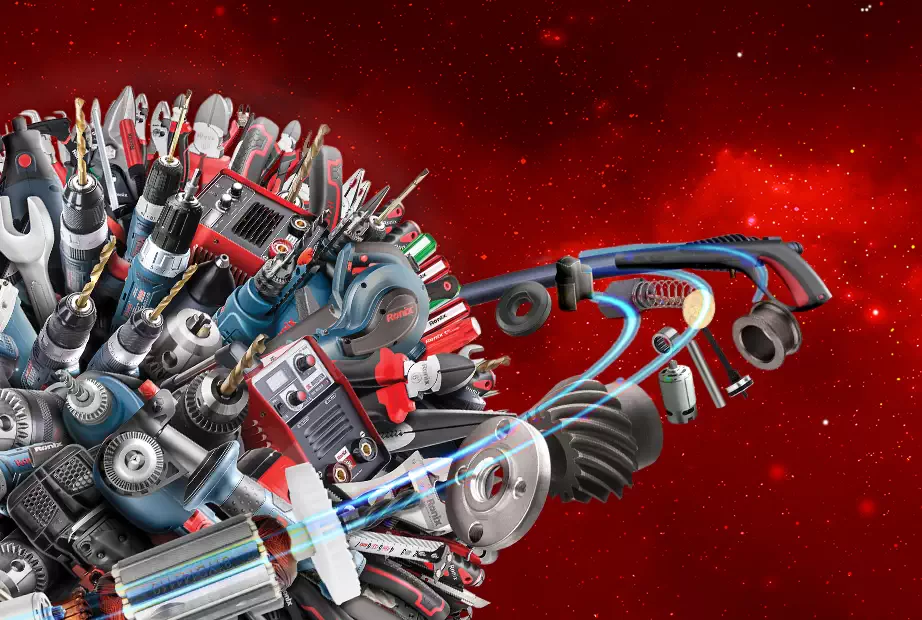 Affordability
Another factor that makes a brand outstanding in this field is affordable prices. quality coupled with reasonable prices is a great advantage for a tool company, so it can live up to the expectations of contractors. Mainly because they usually buy tools in mass and need fair prices to afford them and have a beneficial trade.
It goes without saying that the best power tools for contractors can be found in a variety of companies. You most likely are familiar with Makita, DeWalt, Bosch, Hilti, Milwaukie, and Black&Deckers, to name a few.
Alongside, Ronix is a premium tool brand that firmly assures high-quality power tools in various sizes and versions. But what sets it apart is that although Ronix tools have all the benefits listed above, they are still available at affordable costs and in a variety of versions and models.
FAQ❓
How long is the average lifespan of a power tool for contractors?
It differs based on the type and number of projects they are used in. But to be sure that they will work for a long time you should choose the best-quality power tools. Ronix will provide you with such items at fair prices.
What are the most practical power tools for contractors?
It differs according to their field of work, for example in construction and mining projects demolition hammers and rotary hammers are among the must-haves.