The Most Essential Tools for Plumbing Work (an Introduction):
So, what are the best tools for plumbers? The short answer is that it depends on your applications and which field of plumbing you're involved in.
Just to mention an example, if your work is mainly toilet and shower installations, you will need a different toolbox than if you are working on doing fundamental pipe installation in a building or working on municipal water or sewer lines. It's important to know what needs you have for your work.
You might even be able to get half of this set or even get used plumbing tools if you are an amateur DIYer or an apprentice plumber.
But if you are a professional or close to being one, these are the products that you just cannot live without. Here in this article, we will go through a list of tools, then go through the general qualities that they should have, and finally we will talk about the brands that offer the best ones.
Plumbing tools list:
Here's a list of the most essential plumbing tools. In this section, we've provided a list of plumbing tools names as well as descriptions and explanations for each one. Whether you're looking for DIY or professional plumbing tools, these are the must-haves.
Plumbing Hand tools:
This is a list of hand tools for plumbing. To see a list of the best power tools for plumbing, scroll down to the bottom of this list. Our plumbing tools list is ordered according to the importance of each item in doing plumbing work and so the items that come higher in the list are more essential. Scroll down and inform yourself about these plumbing tools names and their utilities.
· Adjustable plier:
Adjustable pliers are one of the most essential plumbing hand tools. Plumbers have to turn, clamp, and hold nuts, bolts, pipes, etc. of different sizes. Therefore, tools that can adjust to different sizes are essential. The bottom jaw on an adjustable plier can be moved along a tracking section and be fixed in any position, therefore widening the opening for different sizes.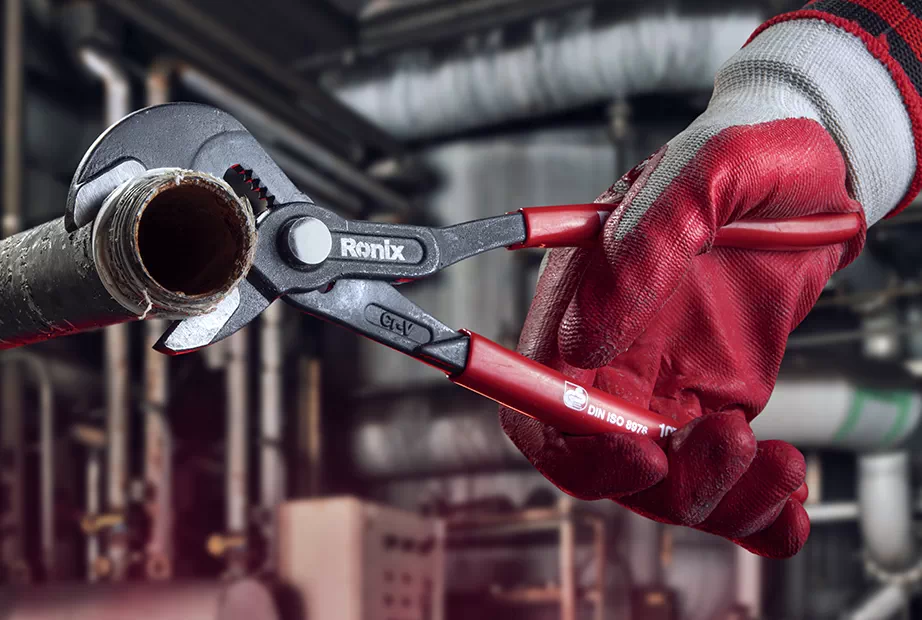 · Adjustable wrench:
Adjustable wrenches are one of the most common tools used in plumbing, for the same reasons that adjustable pliers are. The main difference between them is that adjustable wrenches have flat jaws, while adjustable pliers have serrated jaws.
· Measuring tape:
As the saying goes, measure twice and cut once, so having a reliable, sturdy, and durable measuring device is of the utmost importance. Measuring tapes are one of those tools plumbing experts mention as extremely important.
· Hex keys (Allen keys):
Hex fasteners are used a lot in plumbing hardware, so having a hex key set is one of the most essential tools for plumbing work.
· Tubing cutter:
Tubing cutters are one of the most essential tools plumbing jobs require. If you are a plumber, you will constantly need to cut different pipes depending on the length that you need for the job.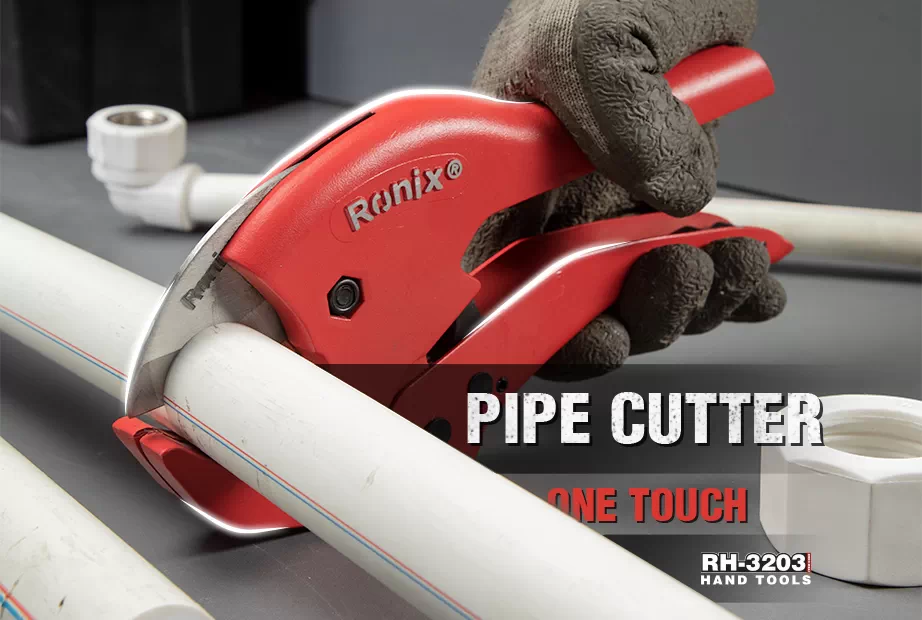 · Spirit level:
A spirit level is an irreplaceable item in a plumber's arsenal. It is critical that tubes are set up at the correct angle. Plumbers usually use a type of spirit level called a torpedo level. They are smaller and contain magnets, which makes them easier to use, especially in tight spaces, where most plumbing work usually takes place.
· Pipe wrench:
Pipe wrenches are used to turn threaded pipes and pipe fittings for assembly (tightening) or disassembly (loosening). You will need two of these, as usually one is used to hold the pipe while the other is used to rotate a nut or fitting.
· Basin wrench:
Basin wrenches are one of the most important tools in plumbing. When working in confined spaces, plumbers are usually equipped with a basin wrench to help them get to those pesky nuts and bolts under the sink.
· Multi-bit screwdriver:
Having a multi-bit screwdriver set eliminates the need for having separate screwdrivers of every size. This helps reduce the number of tools you have to bring to the job, which is essential for plumbers.
· Hacksaw:
Hacksaws are a useful tool for plumbers, especially when cutting bolts or cutting pipes to their desired length. One other quality of hacksaws is their mobility.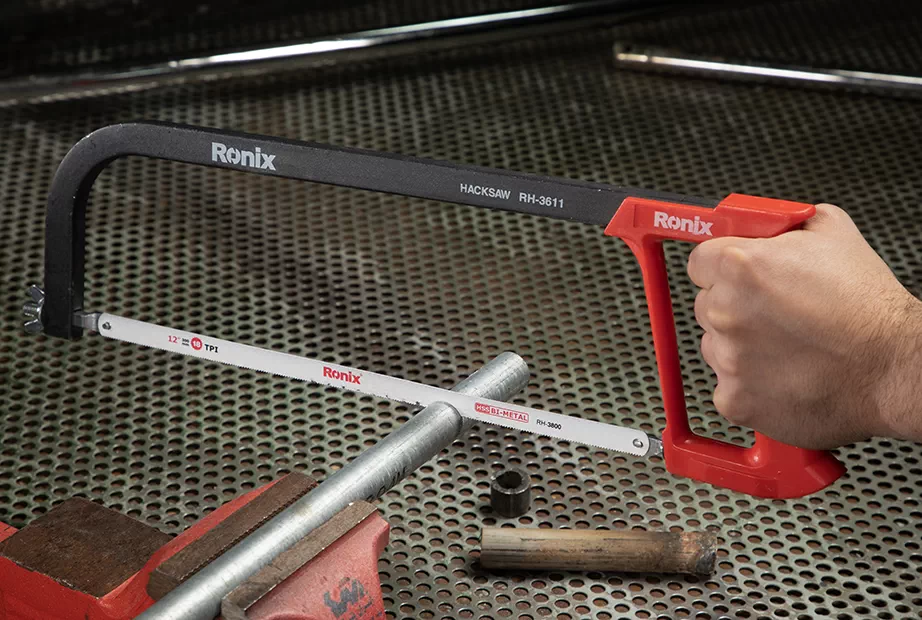 · Mini hacksaw:
Mini hacksaws add even more mobility to hacksaws. They can also be used in tight spaces where hacksaws cannot be used.
· Hammer:
Doing small demolitions is an occasional necessity in plumbing work. This is the primary application of hammers for plumbers. There are other applications for hammers in plumbing work. The claw is also useful for pulling stuff out or doing demolition work.
· Flashlight:
A flashlight is one of the most essential plumbing tools, as plumbers often need to inspect plumbing in dark places.
· Plunger:
It goes without saying how important a plunger is. This is a staple bathroom item that comes in handy whenever you need to remove clogs.
· Hand auger:
Hand augers are more specialized tools for clearing clogs from bathtubs and sinks. They are not suitable for toilets, but they are still useful to have whenever you need one.
· Bucket:
Certain tools are always taken for granted because there is always one you can find around in every setting. But this makes it even more essential to always have one with you. As a plumber, water leakage is something you have to deal with every day, even when the water is turned off.
· Marker:
Before doing any kind of plumbing job, you need to take measurements and mark the spots that you're going to drill or demolish for installing pipes or equipment. Therefore, markers of any kind, or pencils and chalk, depending on the situation at hand, are irreplaceable.
· Utility knife (box cutter):
Utility knives are one of those tools that always come in handy. It's not essential for plumbing jobs, but you never know when you might need to open a box, a package, or anything.
This is the end of our plumbing hand tools list. There may be a couple other items that you need that exceed the definition of "tool" such as thread seal tape (Teflon tape) or plumber's putty. They would fit the definition of consumables more than tools.
Plumbing Power tools:
If you are a beginner or an apprentice tradesman in the field of plumbing, power tools are not necessary and are considered a luxury. But if you ever get one, they considerably decrease the amount of time and effort you put into every plumbing operation, including cutting pipes and connecting fittings.
So, after you've finished inspecting the previous section of our plumbing tools list and you've acquired your plumbing hand tools, you can get yourself any of these power tools.
· Impact driver drill:
A drill is a necessity for every job. Impact drills provide a forward thrust, which makes them ideal for drilling in masonry and bricks, materials that plumbers often have to deal with.
· Hole saw kit:
Hole saws are not power tools. They are attachments that you can use with your drill. Hole saw kits come with hole saws of different sizes. They are especially useful when plumbers need to make holes in pipes to install new pipes and fittings or extend previous pipes.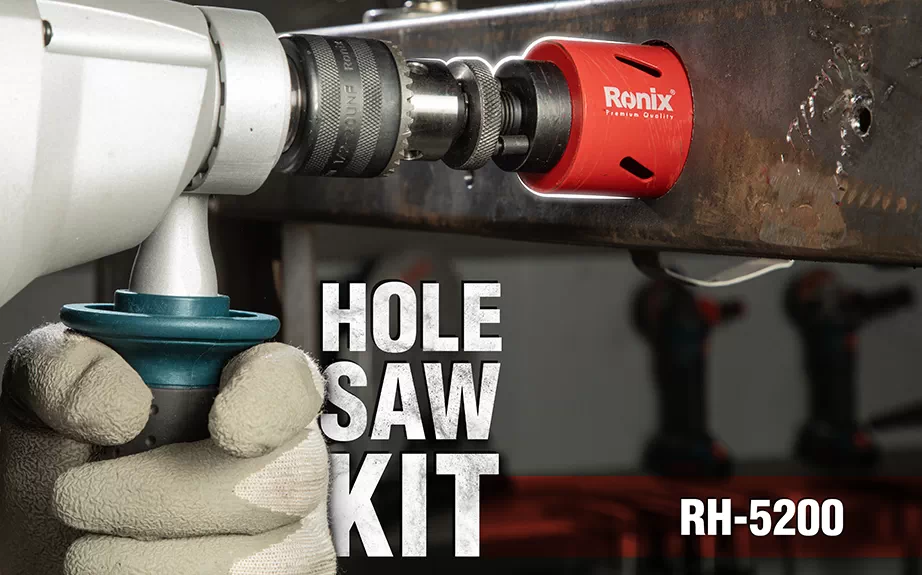 · SDS+ rotary hammer:
To install or reinstall tubing, plumbers often need to demolish walls or flooring. This task is often done by constructors who are also working on the site, but having a rotary hammer helps plumbers quickly accomplish this task independently of others.
· Jigsaw:
Jigsaws are perfect for sawing arbitrary shapes and patterns. This is a handy tool for whenever plumbers need to cut a hole to install new pipes or cut through wooden surfaces to gain access to pipework.
· Reciprocating saw:
These types of saws are powerful and versatile tools, which is exactly what you need if you are a plumber. Reciprocating saws can be used on PVC, wood, copper, or steel.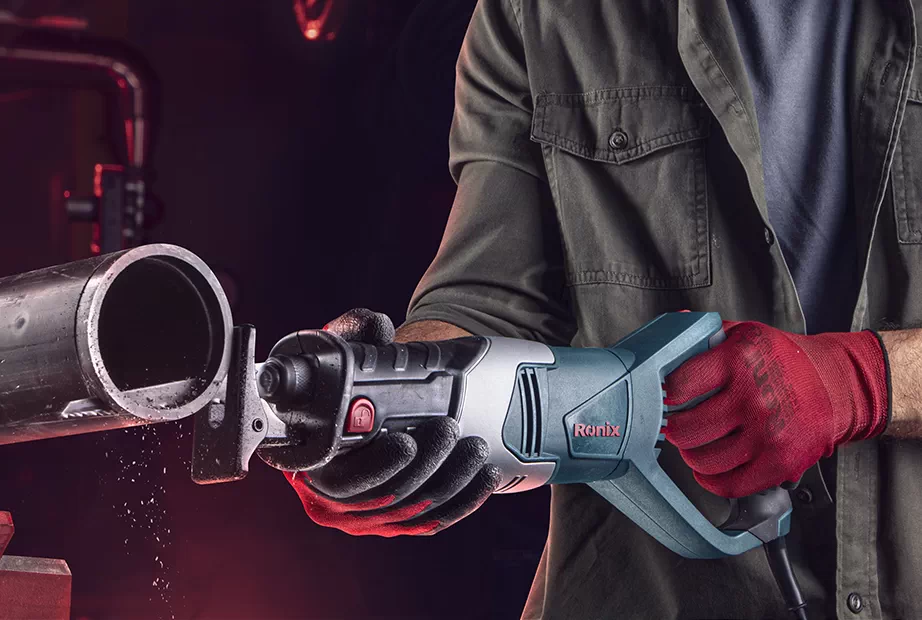 · Angle grinder:
Angle grinders are an essential tool that will come in handy when it comes to grinding, polishing, or deburring. They can also be used to cut bolts, rods, and even pipes.
· Drum snake (a plumber's snake):
A drum snake or a drum auger, also known as a plumber's snake, is basically an automatized auger. It has a long cable to get to different materials stuck inside pipes.
· Plumber's torch:
For connecting pipes and fittings, plumber's torches are a necessity. They are ideal for PVC and copper pipes. They soften the pipes and make them more malleable. This makes bending the material and making connections possible.
· Press tool:
Press tools are one of the most exclusive professional plumbing tools. They are designed to make quick and sturdy, watertight connections between joints, especially on copper fittings and pipes. These tools ensure maximum efficiency and security, and they save you a lot of headaches.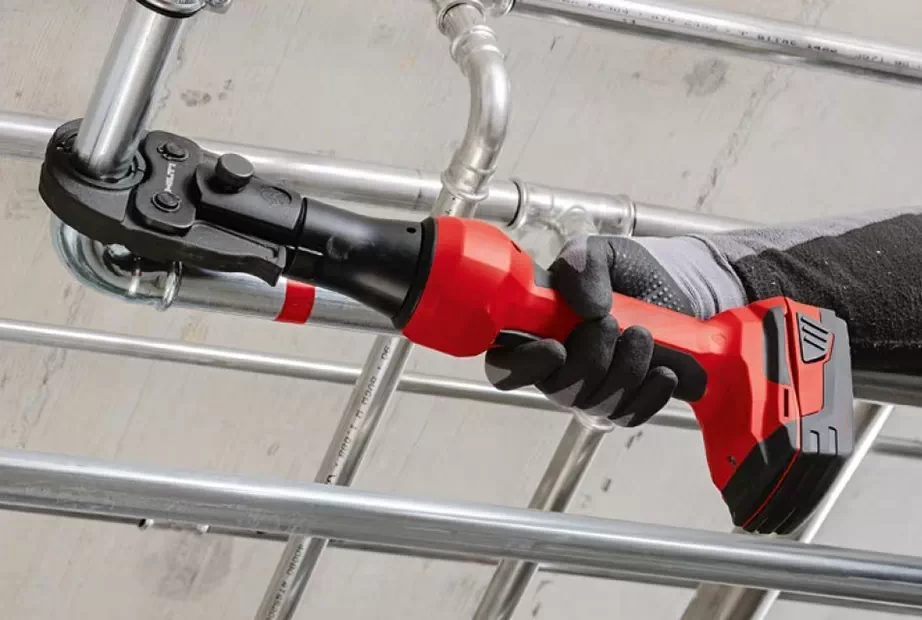 Essential qualities for plumbing hand tools:
Now that we have concluded our plumbing tools list, let's talk about what qualities plumbing tools should have. The following are the qualities that the best plumbing tools should have: durability, versatility, light weight, ease-of-use, and portability. Scroll down to read more.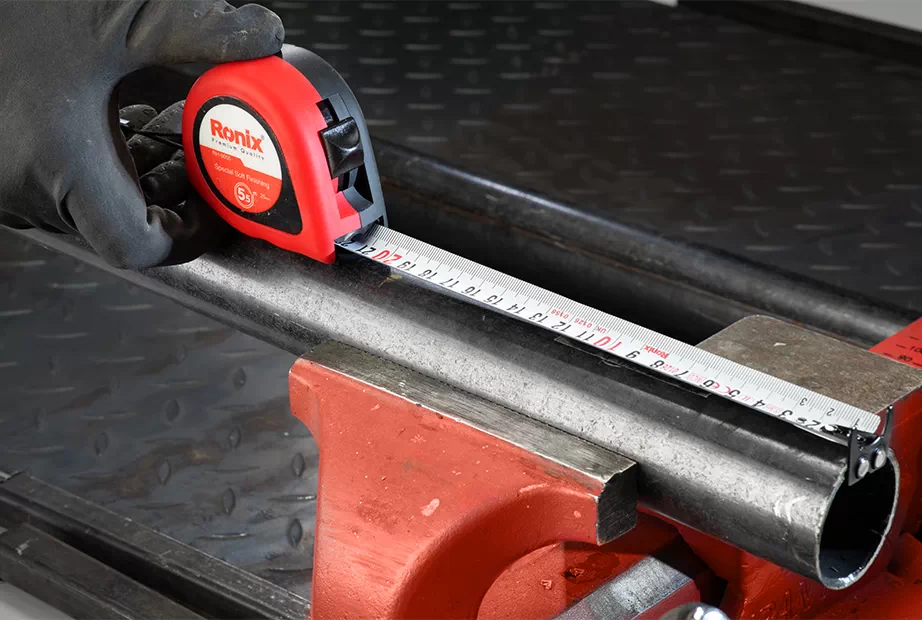 Durability:
It goes without saying that any plumbing tool should be durable. Plumbers' tools tend to go through plenty of hard work in mostly rugged environments.
Furthermore, plumbing jobs usually have a ton of costs, and most plumbers are independent tradesmen, so they need to make sure they don't have to replace their tools for years in order to minimize the cost of their work.
Versatility:
Plumbers often require a bunch of tools to do their jobs, and whenever they go to a new worksite, it's not always clear what tools they might need. Therefore, they need ones that are able to do a lot of different jobs, like adjustable pliers, adjustable wrenches, hex key sets, and multi-bit screwdrivers.
Ease-of-use:
Plumbing is hard work, and it often takes a lot of time and effort. Plumbers need lightweight and ergonomic tools that ensure not a lot of strain is put on the plumber during long hours of work.
Portability:
Portability is one of the essential qualities of tools for plumbing work. Plumbers need to move a lot from one job to another, so they need to have tools that don't take up a lot of space in their toolbox, their truck, or their van. One other thing is that plumbers usually work in confined spaces.
They need mobile and compact tools that help them maneuver in hard-to-reach and tight holes and places to turn fasteners or install pipes.
Best Cordless Tools for Plumbers:
Plumbers usually work in tight, confined spaces. Cordless tools help plumbers a lot. They remove the headache of having cords.
You don't have to worry about finding the nearest power outlet or about cords getting in your way while you are trying to reach nuts, pipes, or fittings you are trying to access.
If you are going for a cordless tool, get one with a brushless motor. Brushless tools have more durability because they cause less wear and tear. They are also more powerful and efficient.
Another thing that is worth noting is the capacity of the battery of any cordless tool that you get. Try to get one that lasts a long time.
If a cordless tool that lasts a long time is not within your budget, you can always have an extra full battery. Your tool running out of battery on the job is terribly annoying, especially on a plumbing job.
Best brands for plumbing tools:
Milwaukee:
If you're looking for the best power tool brand for plumbers, well, here it is. According to a Pro Tools Reviews survey, Milwaukee is the top choice of Pro Tools Reviews audience in the category of best tools for plumbing.
This is not surprising, as Milwaukee is one of the big three brands in the industry, next to DeWalt and Makita. Milwaukee has a wide variety of high-quality hand and power tools ideal for plumbing. Bonus tip for you: if you ever get a Milwaukee multi-bit screwdriver, you can use the bits with their drills.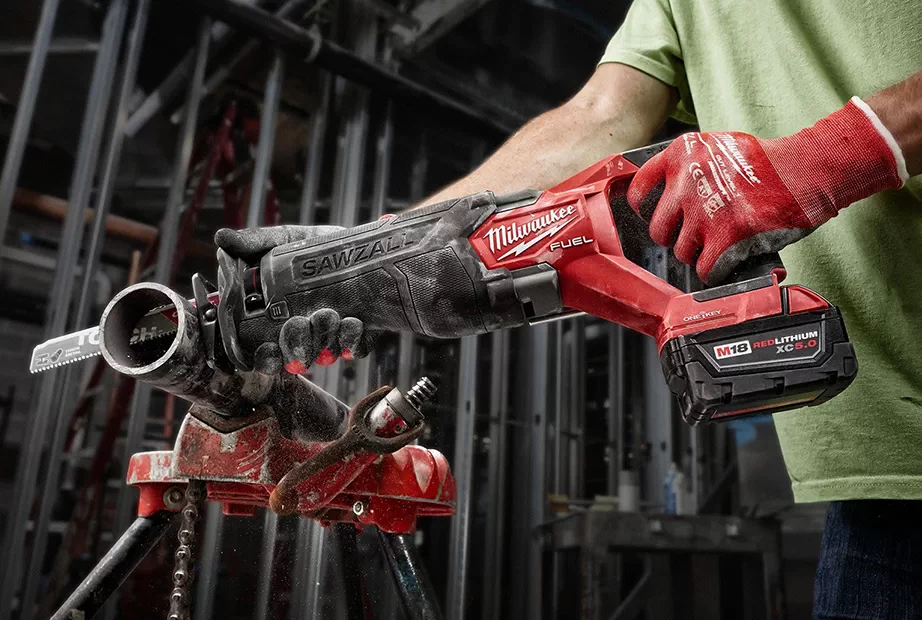 Ridgid:
Ridgid is an American tool company with 100 years of presence in the industry. According to the same survey, they came in second in the category of best tools for plumbing.
They are specialized in making hand tools and power tools for plumbing and they are almost exclusively dedicated to making the highest quality professional plumbing tools. Their tools have a reputation for being sturdy and long-lasting, and they offer a lifetime warranty.
They offer almost every tool that plumbers need: pliers, tubing cutters, etc. They also offer different power tools that they have dedicated to plumbing. All in all, they are a reputable company and one of the first choices for plumbers.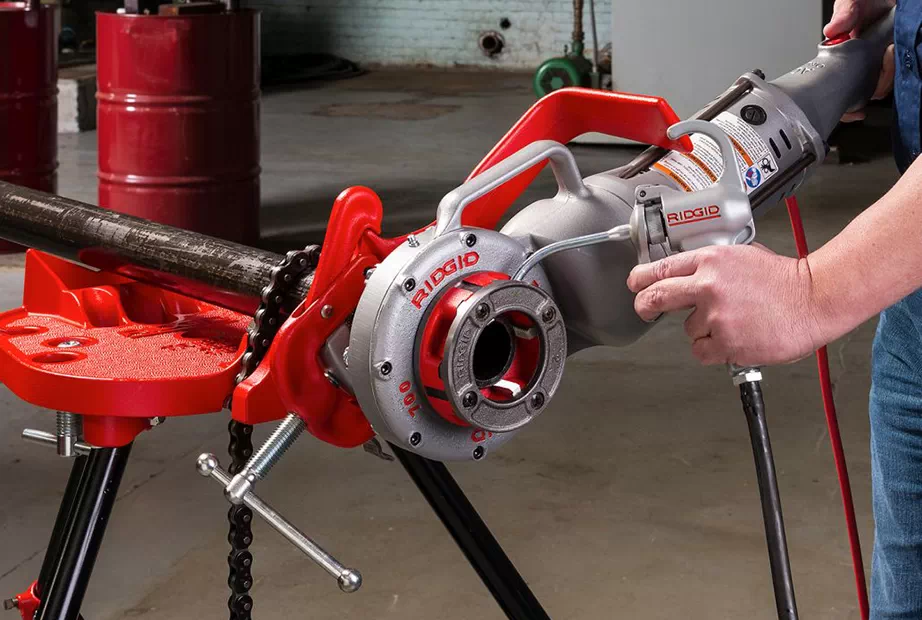 Ronix:
Ronix is an innovative brand founded in 2004 that is operating globally and constantly expanding. Ronix has offices in Germany, the UAE, and China, and clients in more than 90 countries. We have a 30,000 square-meter warehouse in China that allows us to load and ship orders to any destination within 15 days.
With over 2000 different types of tools and 24000 different types of spare parts, Ronix provides a wide range of tools for every need at every price point with exceptional customer service. Ronix provides products with a premium quality at a more affordable price than other brands. All of these qualities make Ronix a contender for the best power tool brand for plumbers.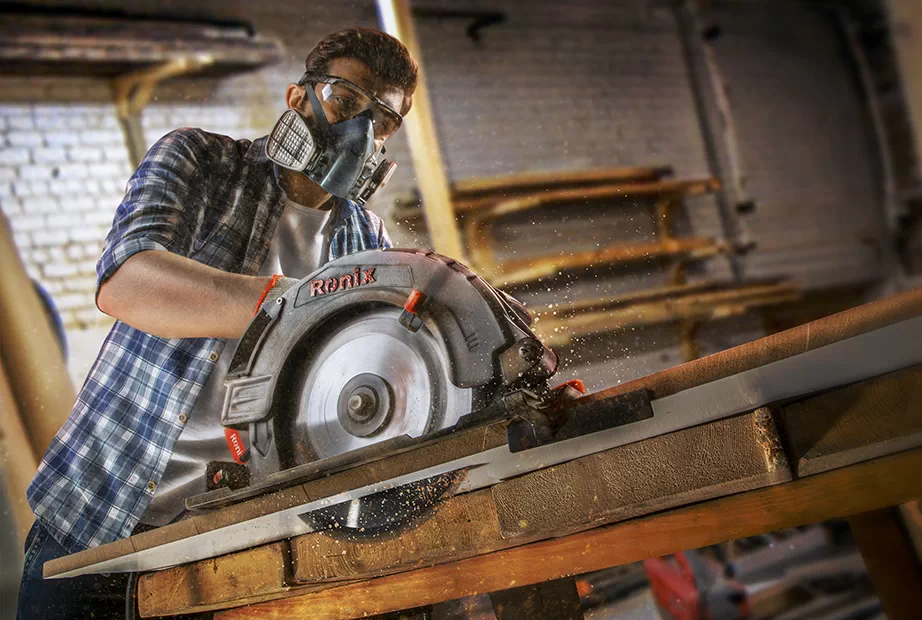 Knipex:
Knipex is a German tool brand. They are known for their hand tools. Having solid, high-quality hand tools is a necessity, and Knipex is the top choice for most people who want to buy hand tools, as reflected by their reputation and history. Perhaps the only downside is that they don't offer the same lifetime warranty that Ridgid does.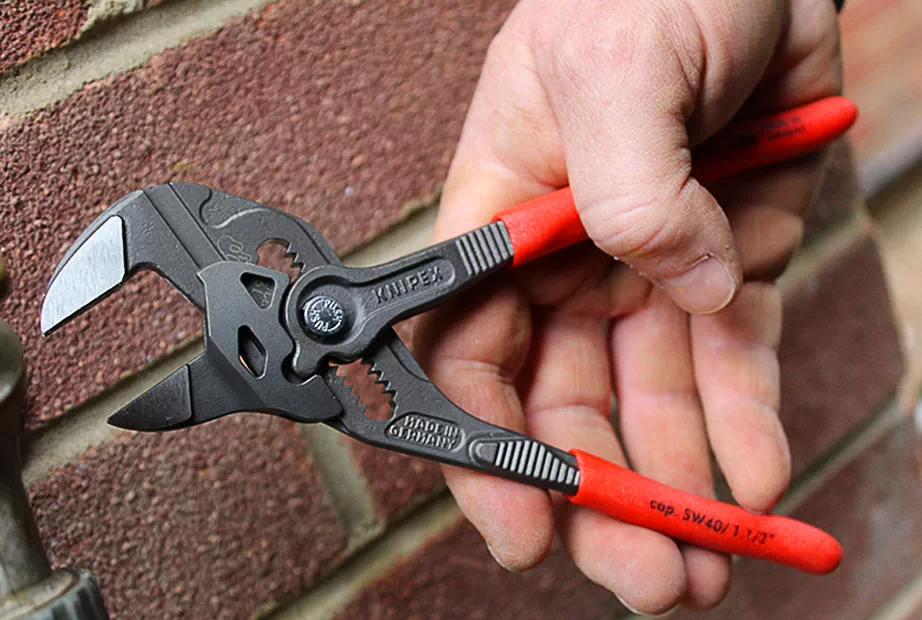 Channellock:
Channellock is another American tool company that was founded in 1886. Channellock is famous for its pliers. In fact, some people just call every adjustable plier "Channellocks" or "Channellock pliers" because they were the innovators of this type of plier.
Their tools are also offer more affordable prices than brands like Knipex. They offer tool sets that come in a tool roll. Getting one of these tool rolls is a great way to get yourself everything you need in one go.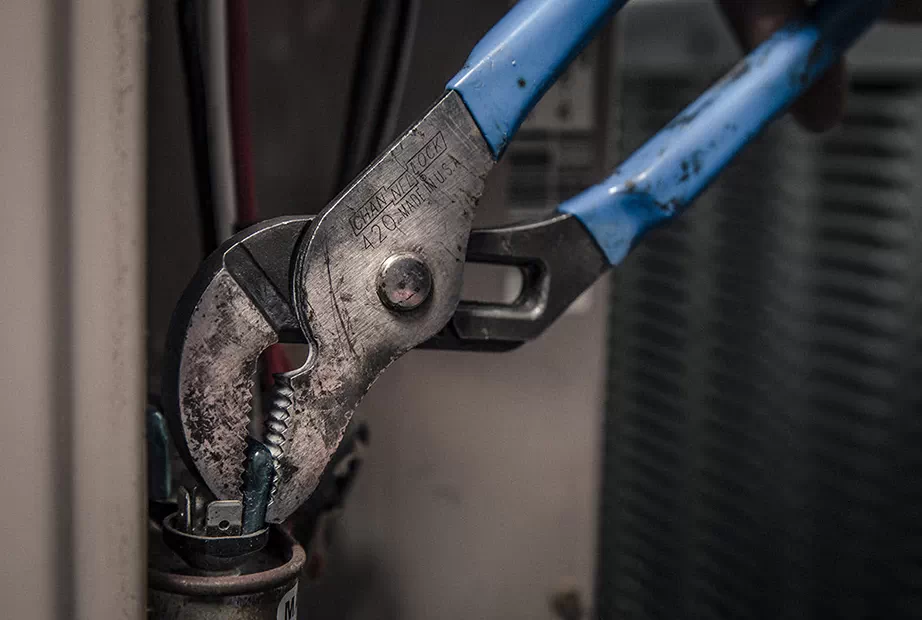 Honorable mentions:
Here is a list of other tool brands that have a great reputation and make amazing tools for plumbers. You can go check them out and see what you can get from each of them:
Stanley, DeWalt, Makita, Klein, Crescent, Lenox, Wera, Wiha, Reed, Snap-On
FAQ❓
What are the most essential tools for plumbers?
Tools that plumbers always need to have include an adjustable plier, an adjustable wrench, a hex key set, a measuring tape, a tubing cutter, a pipe wrench, a spirit level, a hammer, and a hacksaw. Check the section "Plumbing Tools List" for more information.
Can power tools for plumbing be repaired or serviced?
Power tools can be repaired and serviced. Check your warranty. If you have a warranty, you can give your tools to the company you bought them from to get them repaired and serviced.
Are power tools necessary for plumbing?
If you are an apprentice plumber you won't need power tools for a while. Eventually most experienced plumbers will get power tools to do their work faster and easier.