When looking for a high-quality tool, the first thing that springs to mind is the greatest quality. You don't want to be forced to replace your tool every few months. As a result, you might want to consider purchasing the best Chinese tools.
If you're a talented carpenter, plumber, mechanic, or handy person, you're surely aware that the tools you use significantly influence the quality of your job. Choosing the correct tools of appropriate quality and affordability can help you picture your goal, whether you're a weekend do-it-yourselfer or a professional handyman.
Most tool users prefer the best Chinese tools since they are of high quality and are fairly priced. Best Chinese tools recommended by Amazon or Alibaba contribute to your job satisfaction; to find the best Chinese tools check outAmazon.com or Alibaba.com.
Since time is money, we have provided you with a list of best-seller Chinese tools that you might like to purchase. Alibaba and Amazon recommend the tools below as the best Chinese tools in 2021.
Best Chinese Tools Recommended by Amazon & Alibaba
✅ CRAFTSMAN 12-inch Hacksaw
CRAFTSMAN 12-inch Hacksaw is the first item on our list of best Chinese tools from various Chinese hand tool companies. Hacksaws feature a strong blade with a firm edge that allows them to cut through a range of materials, notably wood.
Hand or mechanical force can be applied to this tool. The sturdy metal frame of the CRAFTSMAN 12-inch Hacksaw can bear up to 225 pounds of pressure, and the blade angles can be adjusted to 90° and 180° for smooth cuts.
Related Products

✅ MulWark 3 in 1 Automatic Wire Stripper/ Crimper/ Cutter
Another member in this list of best Chinese tools is MulWark Wire Stripper/crimper/cutter. MulWark is a well-known Chinese hand tool brand. This MulWark-branded tool is one of Amazon's best-sellers and one of China's most popular hand tools. By efficiently stripping, cutting, and crimping wires, this wire stripping tool saves time and money.
It crimps insulated and non-insulated terminals between 22 and 10 AWG, cuts wires from 30 to 8 AWG, and strips wires from 30 to 8 AWG.
This self-adjusting wire remover would assist electricians, DIYers, industrial contractors, and homeowners alike. This MulWark-branded tool is used to strip copper wire and cable.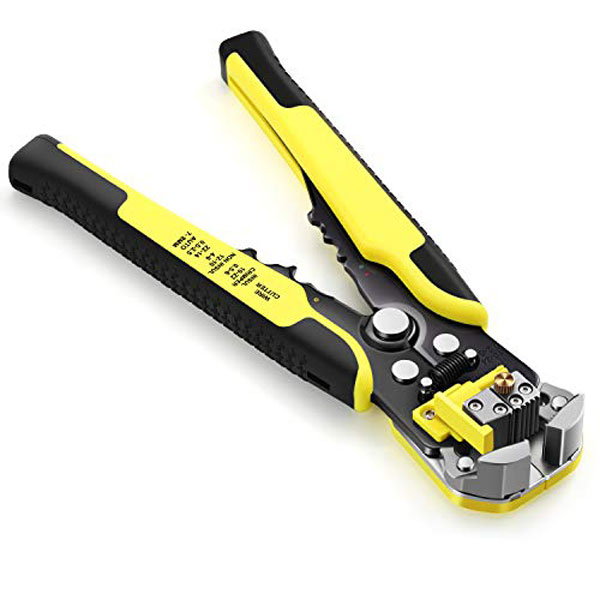 ✅ INGCO High Leverage Pliers Set
The body of these INGCO pliers is composed of high-quality CR-V steel that has been heat-treated throughout for greater hardness and durability. The non-slip, wear-resistant TPR handles on this pair of pliers offer an ergonomic and comfortable grip. These pliers are easy to open and operate and can be opened with only one hand.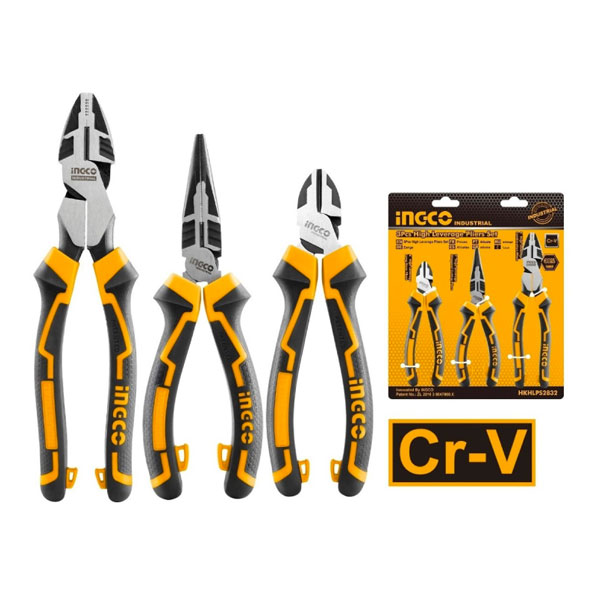 ✅ ARS HS-KR1000 Professional Hedge Shears
There is a difference between hedge shears, as the ARS HS-KR1000 demonstrates. Like a scissor, this ARS-branded tool makes perfect cuts. If you're looking for top-quality hedge shears that will give you the best and healthiest cut, look no further.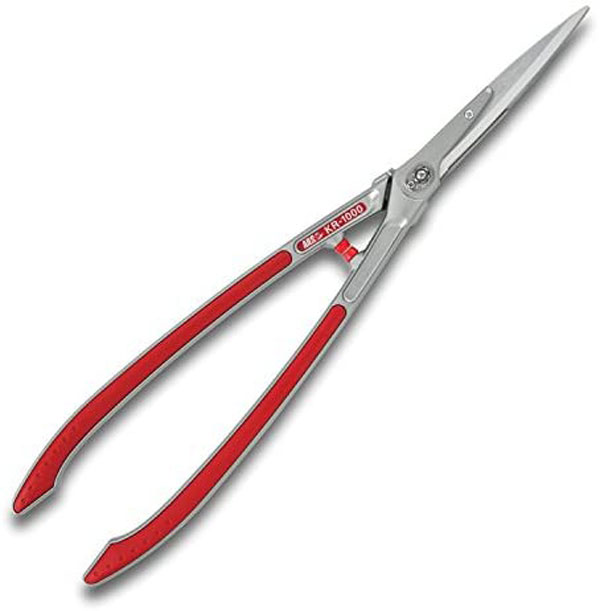 ✅ SKIL Rechargeable 4V Cordless Screwdriver
Every Home Needs This Screwdriver It may be a compact and small drill, but the SKIL Rechargeable 4V Screwdriver packs a punch in terms of power and functionality! The two-finger trigger makes it simple to get started, and a built-in lithium-ion battery is ready to go when you are. The LED work light illuminates dark areas, ensuring that you always hit the mark.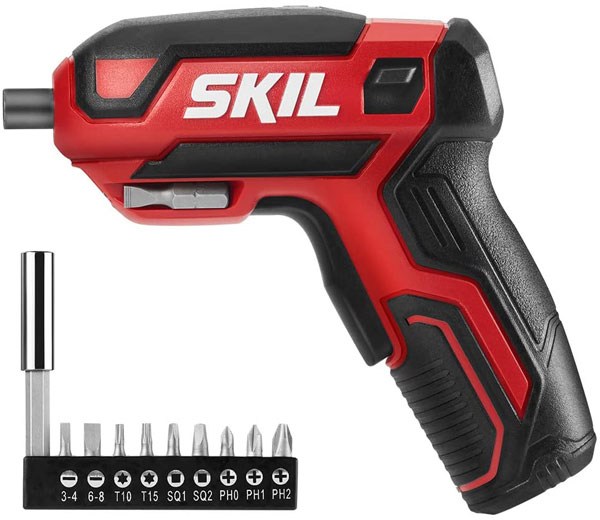 ✅ AOBEN 1-1/4 Inch SDS-Plus Rotary Hammer Drill
The last one of these best Chinese tools isAOBEN 1-1/4 Inch SDS-Plus Rotary Hammer Drill.
A hammer drill in your toolbox can come in helpful in a range of situations. From difficult activities such as drilling holes in a hard cement wall to durable components. Aoben's hammer drill is a master at breaking and piercing through solid things with a forward and backward rotatory movement.
The strong 13-ampere motor in this electric rotary hammer drill helps it drill through concrete like a fist through paper. This beast's ergonomic design was created with your comfort in mind.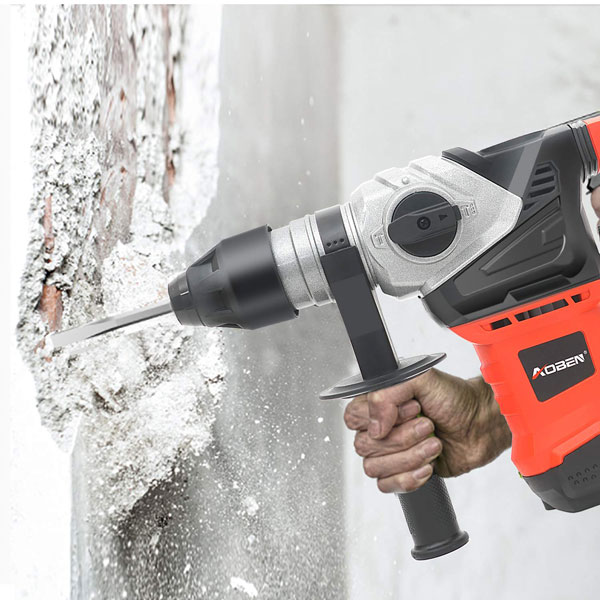 FAQ
What Chinese tools brands are best-sellers on Amazon?
TEKTON, CRAFTSMAN, SKIL, and GEARWRENCH are some of the best-seller Chinese tools brands.

What is the best Chinese electric screwdriver?
One of the best-sellers and top Chinese electric screwdrivers is SKIL Rechargeable 4V Cordless Screwdriver with a lithium-ion battery.

What power tools sell the best on Amazon?
Dewalt-branded power tools are best-sellers on Amazon.
Conclusion
Finally, depending on your occupation, you take benefit of different tools. Here, we provided you with some of the best Chinese tools, which are of high quality and affordable price. The decision is yours. We hope this blog has been of great help to you.
Source:  amazon | alibaba