The corded drill is one of the most versatile tools available. It can drill a variety of holes, but it can also sand and grind, as well as drive screws. It may also be used to stir paint or plaster. Corded drills are essential equipment for home renovation and all sorts of minor and major chores around the house. You may use needle-thin bits to drill small holes for craft items, or big hole saws to cut holes in drywall and other soft materials up to five inches in diameter. Alternatively, you may use a driver bit to drive screws straight into wood for a variety of household tasks. While a corded power drill is a useful tool for speedy labor, its high force can lead to improperly drilled holes, broken or dulled bits, and even serious user harm. However, when utilized appropriately, a power drill may assist you in completing tasks in considerably less time than you might expect.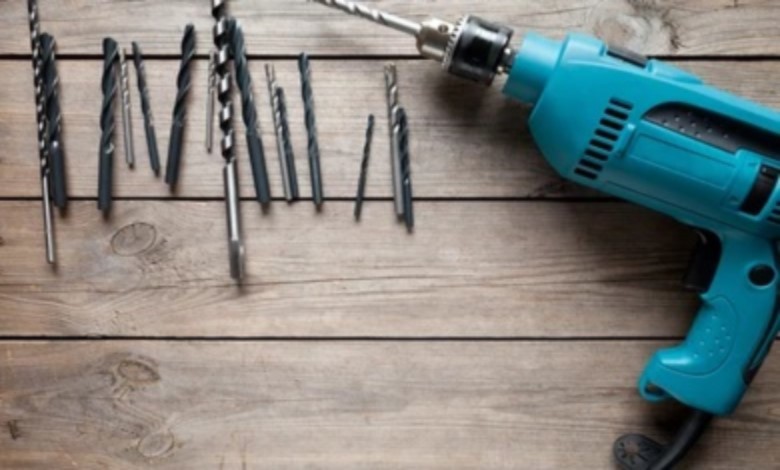 How to Use a Corded Power Drill: A Handy Guide for The Beginners
A power drill may appear to be a gear that only serious DIYers require, but we're here to tell you that it's something that every homeowner (or renter!) should acquire. From hanging a mirror (an anchor is always the most secure choice) to assembling furniture, even the simplest of power drills may make a significant difference in ordinary home activities (so much faster). On the other hand, for newcomers, power tools may be daunting. You're unsure where to begin, concerned about using the tool appropriately, and especially concerned about staying safe! Here's a simple how-to guide all about power drills:
Relataed Article: Best Cordless Drill Brands
What is a power drill used for?
A corded power drill is commonly used for drilling and driving. You can drill into different materials, such as wood, stone, metal, etc. and you can also drive a fastener (a screw) into different materials as mentioned before. This should be accomplished by gently applying pressure to the screw with the drill, then slowly increasing the speed of the drill. This should get the screw going. Stop screwing as soon as the screw is entirely in place if you're screwing into anything like Ikea furniture. In this application, overtightening might cause the boards to break.
How to Use a Corded Power Drill?
Figure out where you'll need screws once you're ready to drill to save time. Complete all of your measurements and double-check that any straight lines are level. Then, using a pencil, mark where you want each hole to be drilled. Make a little X or a dot with a pencil.
Follow these steps to drill a hole using a drill:
Turn increase the volume on your corded power drill plug it in.
To fit the material you're drilling, adjust the torque. Drilling wood, for example, requires greater torque than drilling drywall. Harder surfaces, in general, need greater torque.
Locate the Xs or dots you drew to indicate where you should drill.
To drill the hole, go to the proper level. If you require a ladder, make sure it's securely opened and secured.
Vertically stabilize your drill. The hole should be exactly straight
Pull the trigger gently. Begin by drilling at a slow speed. You can speed up as you progress through the content.
Put the drill in reverse once you've drilled as far as you need to.
Pull the trigger and pull the drill bit back out. Take care not to yank or pull at an angle with the drill.
Follow these procedures to use a drill to put a screw into a pilot hole:
Turn on the drill.
Reduce the torque to a minimum. Drilling pilot holes in screws does not necessitate a lot of force.
Insert the screw into the drill bit's slot.
Make sure the screw is centered in the hole.
Ensure that the drill is in a vertical position.
Pull the drill trigger and carefully press into the screw. The screw should stay in place as a result of this.
Check to see whether you're drilling at an angle.
Stop drilling once the screw is in place.
Stop before the screw is entirely placed if you're worried about over-screwing. Finally, use a screwdriver to complete the project.
How to buy the best corded power drill?
The right corded power drill may help you get a lot done around the house or in the workshop. A corded drill needs a lot of power. It's a little lighter than a cordless model, but it's got the same features. The power of a corded drill is measured in amps. With no need to stop to replenish a battery, a constant power source implies longer duration. The chord, on the other hand, limits movement. A corded drill may require an extension cable depending on how far away your work location is from a power outlet. Also, bear in mind that any tool you use should feel comfortable to you. When you initially take up a drill, it may feel fantastic, but think about how it will feel after a few hours of use. Consider the task you'll be doing and how much force you'll need in relation to the size and weight you can comfortably carry.
The sensation of a drill is also influenced by its design. There are two different types of corded power drill handles. A T-handle drill's handle is located in the center of the drill body. The weight is distributed more evenly with this design, resulting in greater balance and reduced wrist strain. Other corded power drills have a pistol grip and a handle in the back.
5 Best Corded Power Drills for Your Projects in 2021
So far, we've discovered that a corded drill is a handy tool for home tasks and a workshop must-have. But how can you decide which one to buy when there are so many options? Here is a list of 5 top corded power drills that you can choose from.
DEWALT DWD115K 8 Amp VSR Drill Kit
With this pistol-style drill from DEWALT, you'll have the fastest drill in the neighborhood. This drill is well balanced for maximum control, allowing you to drill accurate holes with ease, thanks to its mid-handle grip. It also has plenty of power, due to an 8-amp motor with a maximum speed of 2,500 rpm, which allows you to drill through stone, metal, and wood.
BLACK+DECKER Corded Drill, 5.2-Amp, 3/8-inch (DR260C)
Instead of battling with a heavy drill, pick up this lightweight BLACK+DECKER model. This little drill, weighing only 3.25 pounds, is simple to handle and maneuver in confined spaces. Though its tiny size means it has less power (5.2 amps and 1,500 rpm maximum), it still has enough punch to drill into wood or drive screws.
Ronix 2107 Corded Electric Drill, 400W, 220V
What features are you looking for to buy the most appropriate corded power drill? Is an efficient motor with 400W power enough? Will you be more satisfied if it delivers max rotary speed of 4300RPM? How about a full-metal 6.5mm keyed chuck with high efficiency and performance in wood and metal workpieces? It is Ronix 2107 Electric Drill that we are talking about. It doesn't matter if you are an amateur home user or a professional carpenter and metal fabricator who need to deal with cabinets, furniture, attaching workpieces, etc. When using this power tool, you will be holding an easy-to-use 1.5kg compact drill with an ergonomic body design in your hands which makes it absolutely convenient around your house or jobsite.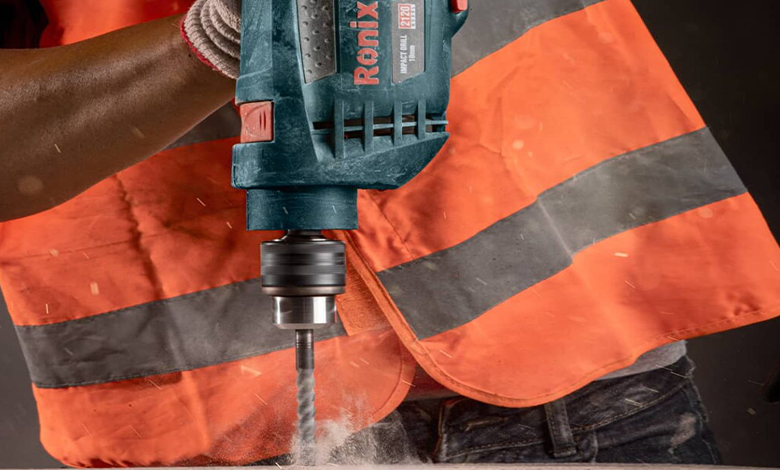 PORTER-CABLE Corded Drill, 6-Amp, (PC600D)
This excellent drill from PORTER-CABLE comes from one of the oldest names in power equipment. This strong drill is a great example of why amps don't always equal power. While its 6 amps aren't as high as other competitors' drills, PORTER-corded CABLE's drill has a lot of torque. When you combine this with the drill's precise speed control, you've got a drill that's ideal for drilling through metal and other difficult materials that demand moderate rates and plenty of force.
Ronix 2120 Corded Impact Drill, 750W, 220V, Keyed Chuck
The Ronix 2120 Impact Drill is a great power tool that has a high-resistance and powerful 750W motor. To provide an exceptional and most comfortable experience for its users, we at Ronix have designed this corded power drill to be ergonomic and light in weight. To assist users in a variety of drilling projects, this drill has a 750W motor which is manufactured to be highly resistant. This powerful motor ensures perfect functionality in different kinds of drilling projects. In order to become more practical, the Ronix 2120 has a hammering function which makes it suitable to drill holes in hart-to-break materials like concrete walls. The 2120's motor produces a no-load speed of 0 to 2800 RPM. For hammer drilling applications, its motor also has a maximum impact rate of 48000 BPM. This high impact rate enables top-range efficiency in impact drilling mode.
Corded Power Drill Attachments: The 10 Most Useful
Many a DIY project's workhorse is the power drill. These crackerjack additions will make your of corded power drills even more effective, efficient, and entertaining to operate, even if you already have the regular bits. Garden Hole Digging Bit, Drill Guide, Scrubbing Pads, Angle Adapter, Magnetic Bit Holder and Bits, Nut Driver Set and Flexible Extension Bit are some of these attachment for your corded power drill. Attach them to your tool and get the most out of your tool.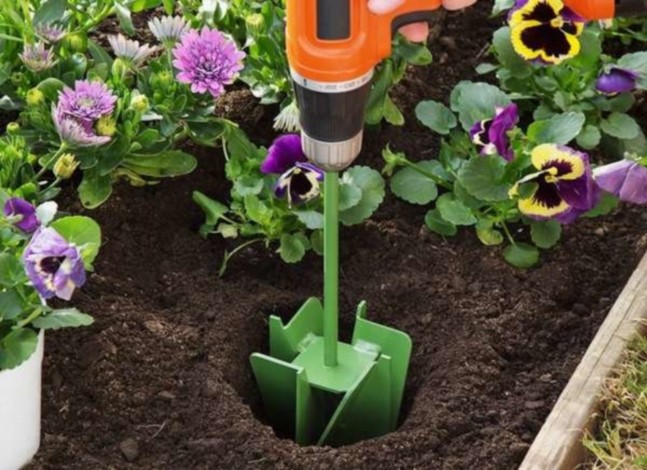 Safety Tips on Using Corded Power Drills:

Wear safety glasses or a face shield (with safety glasses or goggles).

Always keep drill bits sharp.
Maintain proper ventilation by keeping drill air vents clean.
During usage, keep any wires out of the cutting area. Before each usage, check for frays or damage.
Before replacing or modifying the bit or attachments of corded power drills, disconnect the power source.
Securely tighten the chuck. Before beginning the drill, remove the chuck key.
To prevent movement of the workpiece being drilled, secure it.Tips for Maintaining Long-Lasting Corded Power Drill Your tools are a precious asset, and corded power drills are one of the most valued. They are what allow you to accomplish your job. Effective tool maintenance is essential for extending the life of your equipment and safeguarding your investment. The majority of tool maintenance practices are basic, regular routines that you may implement. To give a hint on how to protect your tools remember to cool them down before putting them in storage, sharpen their bits and blades and replace the worn parts when needed. Clean them regularly and store them in a clean and dry space.
FAQ
1-How do I know what power drill I need?
Power, mobility and weight are all considerations in choosing a drill.
2-Which is the best drill for domestic use?
there are different kinds of drills each good for certain use.; choose the material you want to work with then decide based on the power and the weight of the drills.
3-Is a 12volt drill enough?
A 12volt drill is ideal for domestic use and may be used by the entire family. A 12volt drill's compact size makes it ideal for confined spaces. When you need power and have the room to use it, an 18-20 volt is ideal.
Conclusion
Corded Power Drills with may be used for a number of jobs around the house. A drill is one of the most versatile tools in your arsenal, capable of driving screws, drilling holes in concrete, and even mixing paint. Drills with a cord are often more powerful than cordless drills, making them suitable for use in a workshop or on any project where you have access to an electrical outlet or power generator. As proper tools as they are, to use a corded power drill in the best way there are many small details you should always keep in mind.