Hand tools are any kind of tool that can be used without any electrical or motor power. Hand tools were first used in Stone Age, and they are still being used to resolve the very basic needs of humans; hand tools are essential in our daily life; we use them for multiple purposes, general or specific, at home or workplace. Chinese hand tools manufactured by Chinese hand tools brands are among the most popular tools since they are of high quality and are distributed at an affordable price.
There is a wide range of hand tools, including Wrenches, Cutters, Pliers, hammering tools, snips, clamps, screwdrivers, saws, knives, scissors, etc. In this blog, we introduce the top 10 Chinese hand tools brands.
For different operations, simple or complex, there is a designed and manufactured hand tool; Operations such as chopping, sawing, filing, forging, chiseling, etc.

Hand tools matter so much due to being necessary in every domestic or professional task; they will have a place in your toolbox forever.
There are plenty of hand tools that you can probably find in every handy homeowners' house, tools like knives, screwdrivers, scissors, hammers, pliers, etc. They are a must in your tool kit because you can almost fix common house problems that are easy to fix by having them.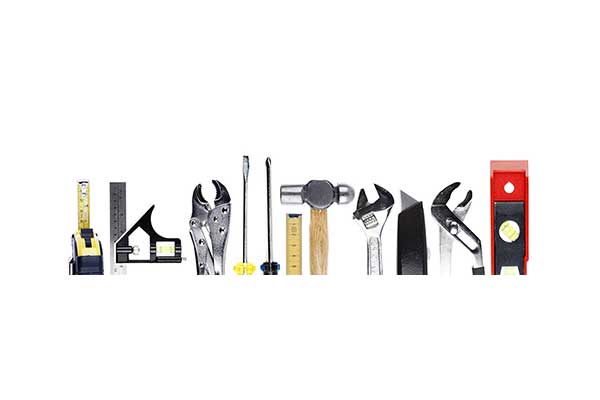 To do the job right, you need to have a set of right tools, as the sentence "anything worth doing is worth doing right" refers to. The tool you use in your job site depends on your level of experience, interest, and the brand you buy them from.

Here we offer a list of the top 10 Chinese hand tools brands:
✅ Ronix

The first member of this list of Chinese hand tools brands is Ronix. Since 2005, Ronix has become a prominent tools company in the Middle East and an international brand, specializing in manufacturing various professional tools.
Related Products

Currently, this company has offices in Germany and China. Over the past 15 years, Ronix has developed more than 2,000 different tools, all lovingly crafted with Ronix's undisputed and world-class standards.
Ronix is fully committed to its international motto, "The last tool you buy," which signifies this company's high-quality branded tools.
Ronix, the international brand, actively operates in China. It specializes in manufacturing different tools such as Hand tools, Power tools, Air tools, woodworking tools, welding tools, cutting tools, and accessories for over ten years with a collection of premium quality tools that make Ronix a unique tools brand in the world.
✅ SinoTools

SinoTools Industrial Co., Ltd is one of the Chinese hand tools brands that has been in service for more than 20 years. This is one of the most inexpensive Chinese hand tool brands that is focused on manufacturing tools, especially hand tools. The company has outstanding trade links with its clients all over the world as a result of its extensive technical skills. SinoTools offers product customization as well as OEM and ODM services.
✅ Zhejiang SALI Abrasive Technology CO., Ltd

SALI has been producing high-quality hand tools, as one of the well-known Chinese hand tools brands, for more than 30 years. Many of their hand tools meet different quality requirements and are certified. SALI constantly improves the value of its goods in order to keep up with the market's consistent high quality. They are always happy to be your business partner!
✅ Pangu Industrial

In 1996, Pangu Industrial was founded. They work on increasing hand tools, including a hammer, wrecking bar, ax, and others. They have cutting-edge hand tool manufacturing plants and processes. Pangu Industrial will be able to fulfill the OEM manufacturing needs and requirements of this. Since Pangu Industrial provides reformed and revolutionary hand tools, it's known to be one of the best Chinese hand tools brands.
✅ Wintek Tools

For several years, Wintek Tools has been one of the most successful Chinese hand tools brands in China. Wintek Tools manufacture a complete variety of hand tools for your needs using their advanced production lines. Many of their products are ideal for you, and the industry puts a focus on quality.
✅ Wenzhou Meters Int'l Trade Co., Ltd

Wenzhou Meters International Trade Co., Ltd is one of China's leading suppliers of hand tools and hardware. It sells a wide range of hand tools, construction tools, gardening tools, power tools, hardware, and security and protection equipment. To extend their business, this Chinese company now works with customers from 30 countries.
Hose clamps, strike tools, and other products are among their offerings. They have the best resources and hand tools available. Hand tool users from all over the world are welcome at the Meters company.
✅ C&A Tools

C&A Tools has proved itself to be known as one of the Chinese hand tools brands through dynamic leadership, unparalleled expertise, and significant investments in cutting-edge equipment since 1969. This approach has helped C&A Tools remain a pioneer in the high-precision contract manufacturing industry for the past five decades. This company offers high-quality hand tools at a reasonable price, with prompt delivery and reliable quality. They do ensure product quality and build positive relationships with customers all over the world.
✅ Jiangsu Jie Jie Tools Co., Ltd

All products, including hand tools, are well-manufactured at JJ Tools. They have a strict quality control team that inspects every phase of the process, from design to production. Many of the products are made in accordance with a variety of international specifications. It's expected from Chinese hand tools brands to provide excellent customer service, and products that are assured to be of high quality, and JJ Tools has met this expectation.
✅ Shanghai Crownrich Enterprise Co., Ltd

Shanghai Crownrich Enterprise Co., Ltd will manage anything from sourcing to quality control, artwork design, assembly, and packaging. They have more than three decades of experience in producing high-quality hand tools. They have excellent support, high-quality tools, competitive pricing, and a good grasp of supply chain management.
✅ Hangzhou TLE Import & Export Co., Ltd.

Hangzhou TLE Import & Export Co., Ltd has thousands of customers from all over the world thanks to their extensive expertise in producing high-quality hand tools. They have a dedicated community of experts who have top-notch hand tools. They also offer outstanding and competent service to all of their customers.
Frequently asked questions:
1. What are the best hand tool manufacturers in China?
Ronix, Wintek tools, SinoTools, etc., are among the most well-known hand tool suppliers in China.

2. Which brand is the most successful hand tool manufacturer in China?
Ronix is fully committed to its international motto, "The last tool you buy," which signifies this company's successful tools.

3. Is it safe to buy from SinoTools.com?
SinoTools.com is a large supplier of hand tools, and it's totally safe to make purchases from.

Conclusion
If you are searching to find a professional hand tools manufacturing company and logistics partner in China, among this li9st of Chinese hand tools brands, Ronix is your best choice. Ronix provides the best solution to help your business.
Source: bansarchina