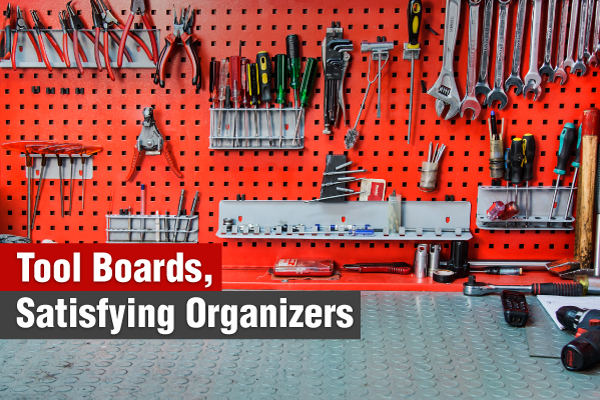 If you have a wide variety of various tools and finding them whenever in need is nerve-wracking to you, organizing tools is the solution. When it comes to organizing your workshop or garage, tool boards are of great help. Tool boards are designed for organizational purposes; tool boards with holes or slots are called pegboards; you can place different hooks, holders, and storage tubes in pegboard holes to create extra space on the tool board.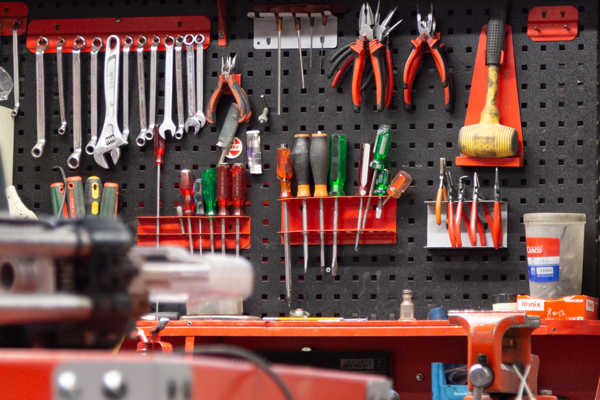 There are different tool boards made of different materials for different tools. Plastic and metal tool boards are the two most common kinds of tool boards. Tool boards are ready-made and available in the market; however, you can make them yourself if you are a tool enthusiast. Characteristics of a useful tool board and different kinds of it are explained in more detail below.
Characteristics of a good and durable tool board are as follows.
They are made of rigid and industrial co-polymer material.
It shouldn't crack, dry out, rust, corrode or peel over time, and it should be waterproof.
Easy to clean.
It has to be stain-proof and resistant to any chemicals.
For exterior use, it should be UVA safe.
It should offer plenty of space with a plain view and easy reach to different tools.
It needs to hold tools up to a reasonably heavyweight.
It should be easy to install and remove.
Plastic Tool Board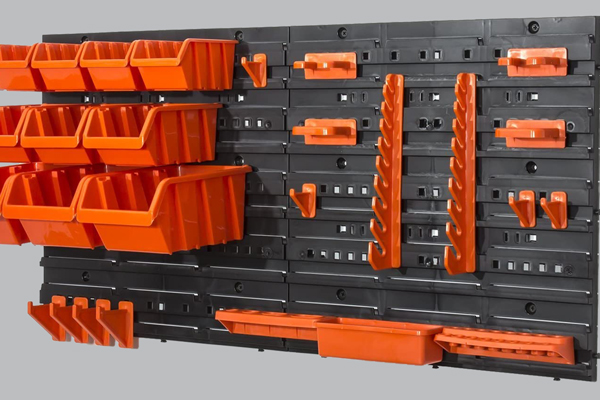 Plastic tool boards are appropriate for not so heavy, almost small in size tools like screwdrivers, pliers, wrenches, etc. When buying plastic pegboards, remember to purchase tool boards with long-term and durable material.
Metal Tool Board
Pegboards made of metal are designed to hold heavy-duty tools. They are perfect for keeping drills, hammers, etc. Metal tool boards should be anti-rust and anti-corrosion to last for a preferably long time.