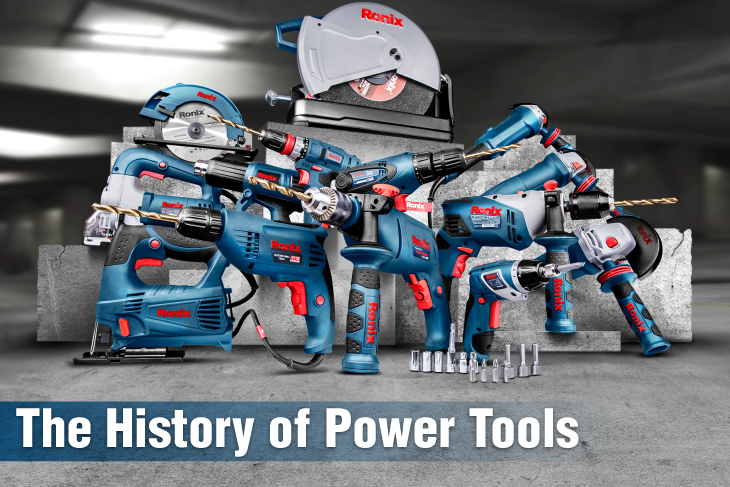 What needs to be known when buying power tools
Hi, this is Taylor Miller; I have 24 years of age and I have graduated with the bachelor of mechanical engineering. After years of working in different tool shops as a seller, I decided to open my own tool shop. As it is always hard for many people to choose a power tool, I see the need to explain everything about power tools in this article.
If you are a DIY enthusiast or a professional who performs heavy-duty tasks, power tools are essential tools for your tool collection. As you know, there are different brands in the market so, it makes it difficult to choose the right tool for the right job. Choosing the right tool is important; with the right tool, you can get the job done faster and easier.
As I was opening my first tool shop, I needed to buythe best quality I could afford. Bosch, DeWalt, Makita, Metabo tools are very hard to get and expensive tools and I couldn't fill all my shop shelves with these expensive brands so, I found another brand that you my friends may have heard of it! RONIX offers a wide range of high-quality tools and offers the customers the best price. When I was working for different tool shops, I could clearly see that the customers couldn't afford the Bosch, DeWalt, Makita, Metabo tools; with Ronix we all made a huge profit. I have a lot of customers who are professional carpenters, cabinetmakers, farmers, etc. and they are totally satisfied with the quality of Ronix tools. Alex my carpenter customer says: "When I was an amateur carpenter and I wanted to start my profession, I was thinking only the most trusted power tools like DeWalt, Craftsman, Makita, Bosch, Stanley, etc. can change my career path but they were expensive and I couldn't afford the prices. I was totally disappointed and I was even thinking to change my career; among all those popular expensive power tool brands I found your tool shop full of Ronix tools. It was at that point that I started to become a professional carpenter. Thank you Ronix you changed my life in a way that I couldn't even imagine."
I myself had no idea before; I didn't know how to start my own business with these expensive brands but at the point of my life when I was feeling so pathetic, Ronix came to my help.
When the shop was opened, it was completely empty; it had no shelves, no light, I didn't even have any tools to sell! It was with Ronix angle grinders, electric sanders and polishers, and the other power tools that I started to design shelves and the other items. In this article, I give you a complete explanation of what power tools are used for, their features, and I give tips for amateur and professional tool buyers.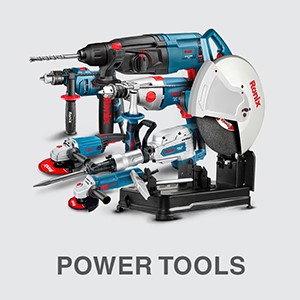 There are factors that you need to consider before purchasing a power tool.
What are the best quality power tools?
what are the features and usages of power tools?
what are the most practical power tools for home users and professionals?
what are the essential power tools?
This article is a perfect guide that gives you information about power tools. Power tools that can be used for home activities, construction, woodworking, metalworking, and most other professions. If you find it practical, please share it with your friends.
Power tools are tools that need a power source to function properly. Working with power tools is easier than working with other tools like hand tools. They can deliver more power and get the job done faster. Power tools are widely used for industrial activities, home tasks, gardening purposes, etc.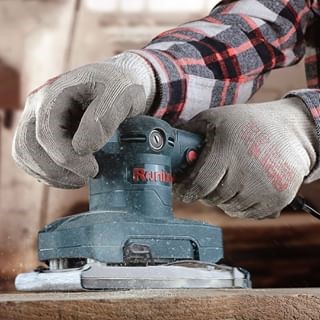 Best quality power tools
Power tools and their advantages and disadvantages:
When you need the precision in your work power tools can be the best option. As they have a motor or battery as a power source, they are stronger than the other tools and can meet most of your expectations. They are faster and gives you an accurate result. When human power is not enough, power tools can make the work quicker. But working with these tools brings risks; to prevent hazards you should follow some safety tips. Power tools have a motor and some other mechanisms that make these tools run quicker but their different parts can be damaged and if you don't replace or fix that specific part, you won't be able to use it again and you need to purchase another one which is a waste of money. Power tools can be corded or cordless; As they need a power source to function, if the power goes out or if the battery of your tool loses its charge and you can't recharge it, they will remain useless.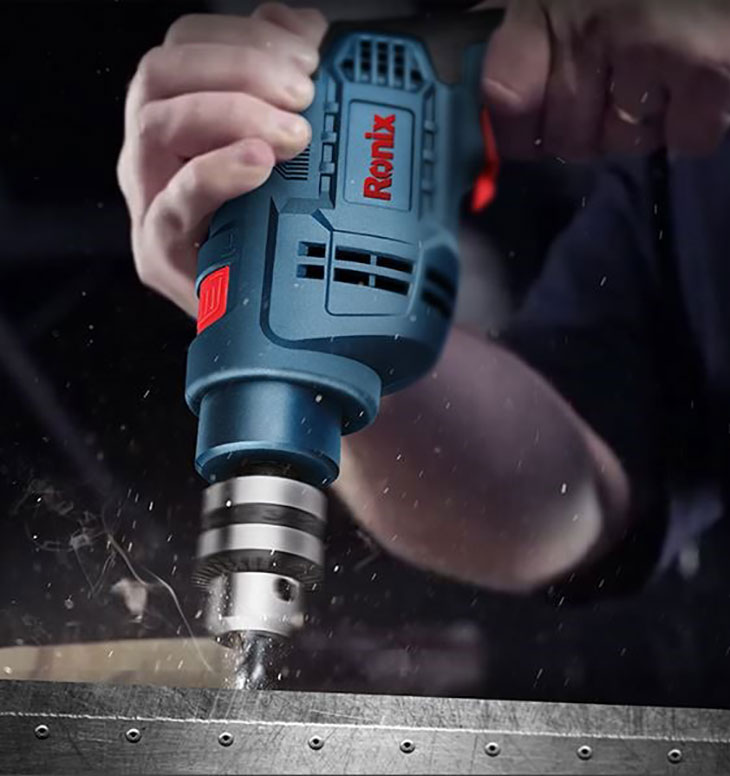 Safety tips:
If you use power tools improperly, they can be very hazardous so, do not forget to use guards with your power tools. All moving and rotating parts of your power tool need to be guarded. Gears, shafts, spindles, chains, or other moving and rotating parts of your tool need to be guarded. Never remove the safety guard!
When you are working with a tool that is powered by electricity and you don't use gloves and safety footwear, you will probably burn yourself.
Keep your power tools in a dry place to avoid rust. Your power tools need to be equipped with a lock-on switch.
While you are working with some of the power tools such as grinders, polishers, sanders, etc. they can throw off flying fragments and that makes safety problems, so do not forget to use face protection.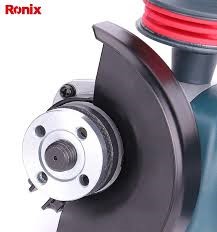 If you want to know more about safety tips you can check here.
Power tools parts:
There are many parts for power tools like air compressors, angle grinders, electric sanders, etc. All power tools receive energy from a battery or a motor. Motors can be brushless or brushed and they can be operated on AC or DC motor. The energy that is created with the help of a motor or a battery makes the tool run.
Do you know what makes a power tool ergonomic? Handles are one of the most important parts of your power tools. Your toolshouldfit in your hand for a comfortable grip. Ronix offers the best quality power tools with the best handles for a comfortable grip.
Lock-on, lock-off switch: Ronix power tools are equipped with a locking mechanism; The locking mechanism is moveable between a locked-on, a locked off and a neutral position.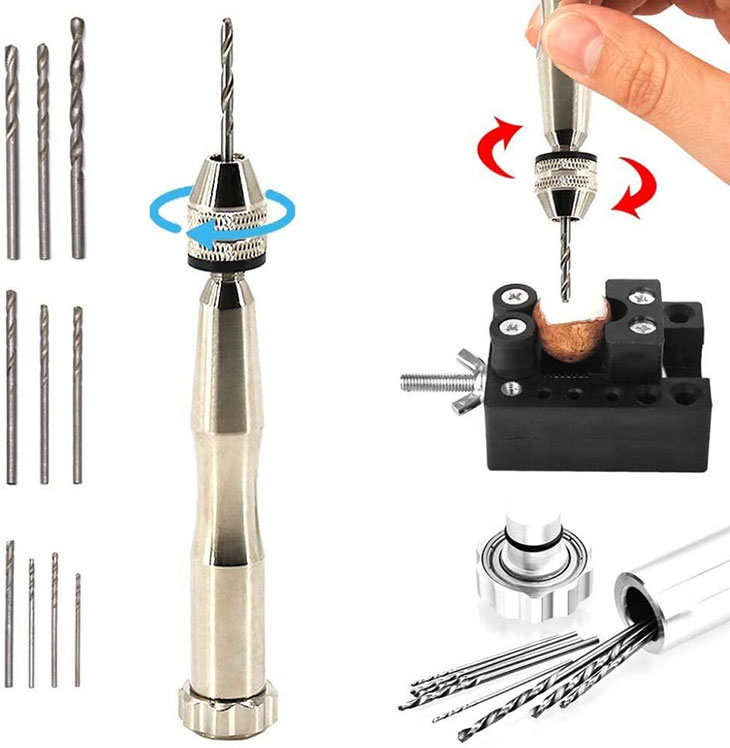 The features and usages of power tools

Many people might assume that power tools are similar and their functions are the same but there are crucial differences between power tools. One of the most important differences is about their features. So, they meet different purposes. Ronix power tools have different power capacities, weights, designs, cut depths, etc. They can be corded or cordless, brushed or brushless, ergonomics or no, and they offer different safety guides. Some of them are designed for heavy-duty activities, the others are suited for light-duty activities.
The more multifunctional a power tool is, the fewer technicians will be needed. Ronix power tools are the most versatile and durable power tools that are perfect for both DIY enthusiasts and professional users.
As it was mentioned before all power tools require a source of power. Most of the power tools use electric motors. The other power tools use natural sources. With a specific mechanism they move water or wind, and produce enough energy for the tool.
Power tools can be used in gardens, industries, constructions, or for house activities. They are used for cutting, drilling, driving, sanding, grinding, painting, polishing, heating, etc.
Power tools are portable or stationary. Stationary power tools have more speed and accuracy. They are big and you can't move them easily. Portable power tools have more mobility and they are lightweight. Ronix power tools are designed for various purposes. Some of them are designed to trim branches, the others are equipped with certain blades to cut a piece of wood or metal, Ronix has power tools that are designed to tighten or loosen the nuts, bolts, and fasteners, etc.
The most essential power tools for home users and professionals
There are some must-have power tools that every DIY enthusiast and professional should own one in their toolboxes. As a DIY beginner, you need some power tools to take home and do your DIY projects. There are some power tools that you need to invest in as a DIY enthusiast and also a professional user; tools like: power drills, drill drivers, jigsaws, impact wrenches, and angle grinders are among those must-have tools that you should make a purchase.
The most useful power tools:
Power tools are designed to help you get the job done in less time with an accurate result. If I want to name 5 power tools that people purchase the most, I have to start with drill drivers; random orbital sanders are in second place, after random orbital sanders, jigsaws are the most used power tools, rotary tools and then cordless screwdrivers are the next must-have tools.
What are the most important factors that we need to consider before buying a power tool?
When it comes to buying a power tool, the market with a wide variety of brands of tools is the most challenging part. But if you follow these tips you will be able to make the right choice.
make up your mind and decide if you want a new power tool or a used one. Sometimes using a used power tool is the best option for you. Depending on how much money you want to spend and for what activity.
As I just said, there are different brands of tools in the market. If you don't choose a brand wisely, you will buy a tool that won't give you the satisfaction you want.
Another important factor that you need to consider before buying a tool is about the quality of the tool. The price of the power tool you want, the online reviews, the brand that you choose are factors that show you the quality of the power tool.
You should know what power tool with what features you are looking for. If you are not sure about the features of the tool you want to buy, you will make the wrong choice.
before buying the power tool you need, search and find a power tool with the best price.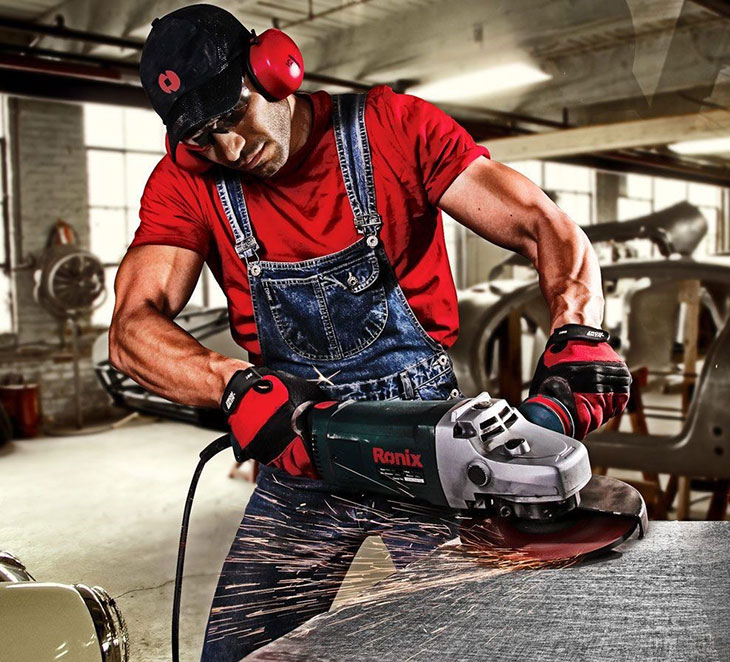 Ten years ago, when I wanted to buy my first tool, I had no idea what tools were. I can remember that I wanted to loosen a rusted fastener in an awkward place and I couldn't do it with my own hands so, I was advised to buy an impact wrench. At that time, I thought the most popular tool brands with the highest prices are the best brands. So, without considering the features, online reviews, the brand, the quality of the tool, I found the most expensive brand and I bought an impact wrench; unfortunately, it didn't work out! I just wasted my money and I had to purchase another one. So, I decided to write about power tools to give you all information you need. In this article, I wrote for those who want to buy a power tool, but they have no idea what to buy. I hope it was helpful to you.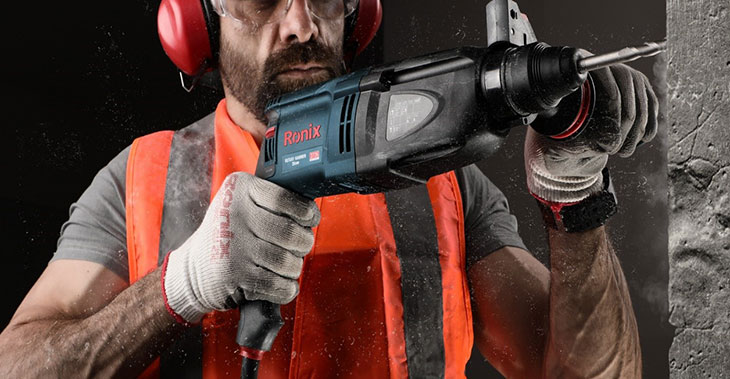 Related Article: Everything About Power Tools History