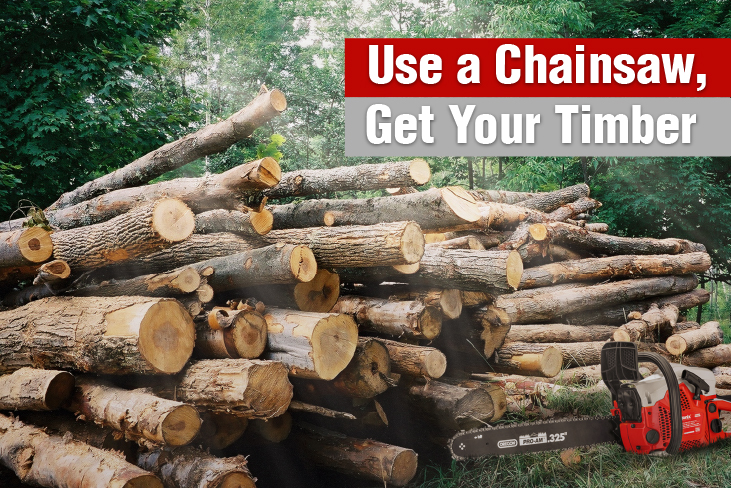 What Is a Timber?
Timber is a flexible crude fabric that provides several advantages, empowering it to be utilized in a wide extend of applications. It is mostly used to make fire when needed and many people try to learn how to find and make it ready. Chainsaws and some other woodworking tools can be the best helper for those who want timbers to be provided easily and effortlessly.
What Is a Chainsaw?
A chainsaw is a great tool for cutting down tree trunks and large branches. But where to use and how to work safely with it is very challenging. The gasoline saw, as its name implies, works with gasoline fuel and does not need to generate electricity, and can only do its main activity by providing a source of gasoline fuel. Each of these saws can be considered as a subset of chainsaws in general, which has much higher power and speed compared to household saws and hand saws.
So, if you need a more powerful tool to cut down trees and prune them for woodworking or timber purposes, you can use it to finish your work much faster and at the same time with much higher power and quality; It is better to choose one of the different types of chainsaws for yourself. Ronix 4645Pro Gasoline Chain Saw with 40-45cm cutting capacity can help you restlessly work with the maximum speed of 11000RPM. This chainsaw with its USA-made Oregon cutting attachment and Japanese Walbr high-quality carburetor can ultimately help you with that.
What Is Important to Know about Chainsaws?
Using a gasoline chainsaw can be dangerous and exhausting. Before using them, you should be familiar with the probable obstacles, know the security requirements and do not forget the technique.
Read the manual of setting up a gasoline chainsaw carefully:
You should be aware of the necessary security precautions and training.
Choose a model that you are comfortable with according to its size:
If you have not bought or borrowed the saw, consider renting one to run a chainsaw to understand the size and placement of the blade and how comfortable you are with it.
The diameter of the blade should be at least twice the diameter of the tree or stump you want to cut.
Usually, the horsepower or piston capacity of the engine depends on the length of the blade that is adjusted at the factory. A well-adjusted, sharp-bladed engine allows you to get fast, easy, accurate and, of course, complete safety results with a chainsaw.
A person with short stature and a job working at height may find a small chainsaw more suitable for their job, but since we do not want this article to be too long, we will focus on setting up a chainsaw.
Before starting the gasoline, chainsaw and refueling it, pay attention to the area where you want to work:
It is very important that you have the right and safe space to start the chainsaw and do your job. This means being aware of power lines above your head and obstacles, cars and nearby buildings, and having the right space to escape falling tree trunks or large, main branches.
Fill the tank with oil and gasoline:
Because a combination of gasoline and oil is used to start a gasoline chainsaw with two-stroke engines, and if the fuel is not used properly in starting the gasoline chainsaw, these saws will burn very quickly
Be sure to check safety issues:
Make sure that when you start the chainsaw, the chain is ready, and will not rotate when the chain is not in its place. Check if the air filter is well installed and that the protective cover and blade are fixed.
When not using the saw, cover the chain brake and blade:
A bag is the best, but if you do not have one, buy a blade cover to keep both you and the saw safe.