Buying a cordless screwdriver can help you with so many of your tasks and projects as this little electric tool allows you to easily screw and unscrew. The screwdriver's head is fitted with a bit holder that might be magnetic or has a rapid release system. The bit holder makes it easy to rapidly insert the correct bit for the screw head.
---
🔰 What Factors Should You Consider While Purchasing a Cordless Screwdriver?
The type of cordless screwdriver you should buy is determined by the application. Will you, for example, use it regularly for construction work? Renovations or new construction? Do you work in a mechanical shop? Are you looking for furniture? On a production line?
The frequency of usage of the screwdriver is another significant factor to consider. Remember that it is preferable to buy a corded model if it will be used all day. However, if it will only be used for 2 or 3 hours each day, a cordless model may be preferable, with an extra battery and charger kept nearby. It's critical to pay close attention to the screwdriver's efficiency, particularly if it'll be used frequently.
| | |
| --- | --- |
| Use Only on Rare Occasions | If you only intend on putting together five pieces of furniture over the course of a year, a 3.6 V electric screwdriver with at least 1 Ah and 3 Nm would enough. For simplicity of usage and comfort, choose a tiny, lightweight model. |
| Continual Usage | If you intend on putting together many pieces of furniture each week, go with a well-known brand and a model with a high voltage and Ah rating. If you don't need much tightening force, go for 3.6 to 4 V and a tightening torque of 5 Nm, or 7.2 V and at least 10-15 Nm if you do. Keep in mind, however, that a professional drill driver is usually more suited to your demands in the latter situation. The suggested battery capacity is 1.5 Ah (most common value). This will allow you to work for longer periods of time while also giving your screwdriver a bit more vigor! |
Another crucial factor to consider before going on and buying a cordless screwdriver is the tightening torque. A strong screwing force is indicated by a high tightening torque. Even in hard material, the higher the tightening torque, the easier it is to screw.
Related Articles: Best Screwdriver Sets
The power of the screwdriver is related to the tightening torque. The power of mains-powered corded screwdrivers is directly proportional to the motor's power. The power output varies between 450 and 705 watts. If it is powered by an external transformer, the higher the supply voltage, the more powerful the screwdriver will be. The voltage of the battery determines the power of cordless screwdrivers. For the most powerful, the voltage varies from 3.6 volts (V) to 18 volts (V). With a cordless electric screwdriver, a high voltage allows for longer battery life and reduces the need to recharge the batteries as frequently. Impact screwdrivers are designed for heavy-duty screwing and unscrewing. Screwdrivers built for heavy-duty screwing and unscrewing are known as impact screwdrivers.
The rotation speed is critical, especially if you'll be using the best cordless screwdriver you are buying, frequently: Notice that the corded screwdrivers rotate at a faster rate than cordless ones. Electric screwdrivers typically have only one rotating speed. This is between 3,000 and 6,000 rpm (rotations per minute) for corded screwdrivers and 180 to 450 rpm for cordless ones. The speed of impact screwdrivers is measured in counts per minute, and it ranges from 3,000 to 50,000 cps/min.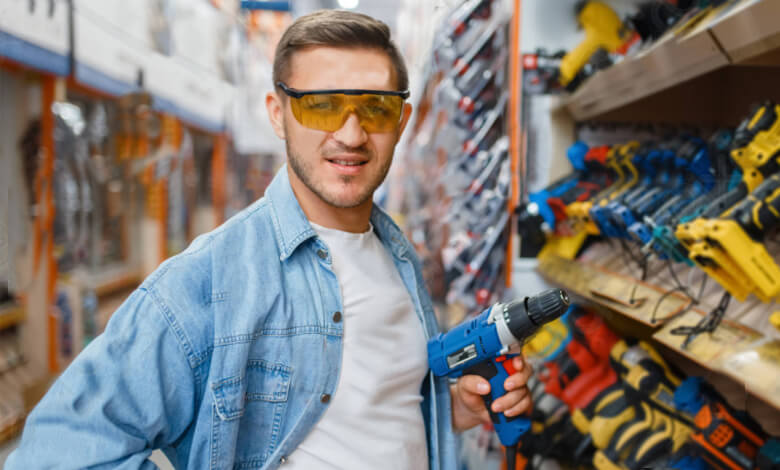 🔰 Is Buying a Cordless Screwdriver Worth It?
A cordless screwdriver is useful in a variety of situations. Screwdrivers with batteries are easy to use and may be utilized in regions where there is no power. They are constrained by the battery's autonomy and power.
📌 Screwdrivers with cords are very useful for furniture construction since they allow you to move freely between the various components. They're also commonly employed to fix plasterboard, as well as dismantle and reassemble vehicle body pieces. However, the battery power must be adequate to ensure the needed torque for screwing. To avoid being constrained in terms of autonomy, it is advised that you keep at least one extra battery.
The weight of the cordless screwdriver, which may be approximately 2kg for a strong one, must be considered when buying one of them.
Lithium-ion batteries are used in the majority of cordless screwdrivers. These are the batteries that have the finest attributes to date: they are lighter and retain a charge longer than other types of batteries. The larger the battery's capacity, the more self-sufficient it is. There are three varieties of cordless screwdriver batteries: those that are less than 1.5Ah (ampere hour), those that are between 1.5 and 2Ah, and those that are greater than 2Ah.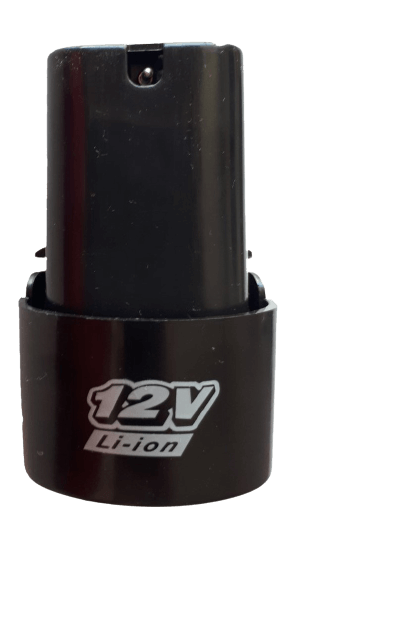 The Main Features of a Cordless Screwdriver:
Their output is measured in volt-amperes (VA). The more powerful a battery is, the greater its autonomy and tightening torque.
The voltage of the battery indicates the tightening torque: the higher the voltage, the greater the torque. The capacity of the battery indicates its autonomy: the bigger the capacity, the greater the autonomy of the battery.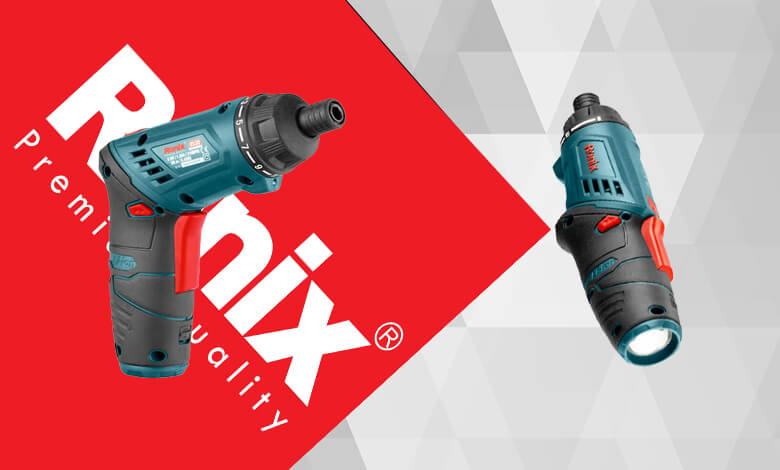 🔰 Our 3 Favorite Cordless Screwdrivers
1. Ronix 8530 Cordless Screwdriver, 210RPM, 3.6V
High performance motor enables perfect functionality in fastening with different torques
Light-weight, ergonomic small body design for maximum efficiency and convenient use
Provides up to 210 RPM and 5NM of torque for effortless operation
High performance, long life and fast charging 1.5Ah, 3.6V Lithium battery
Special advanced tool holder with perfect functionality
15+1 clutch settings enable efficient and accurate screwing and drilling and reduce fastener damage
Quick change chuck system for easy and fast bits replacement
Equipped with LED torch which makes this tool as a 2-function tool
Battery charging indicator lets you know the battery level fast and easy
Fast charging system in charger provides optimum performances in tight working situations
All-inclusive screwdriver set includes 39 applicable bits and sockets made from high quality S2 material plus charger
Dual angle handle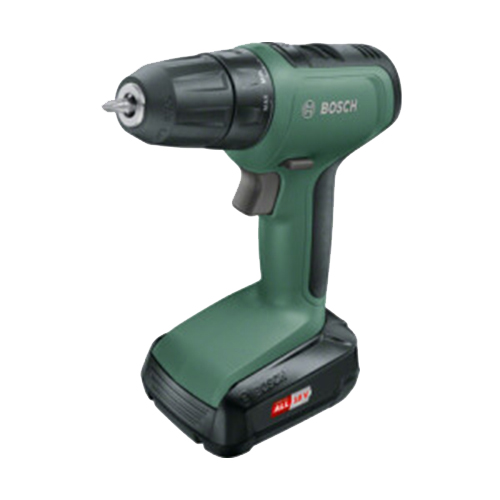 2. Bosch Cordless Drill Universal Drill 18V (2 batteries, 18 Volt System, in carrying case)
Bosch's universal tools are versatile and powerful, providing smart solutions for a wide range of jobs.
The two-speed gearbox has 20 torque levels and a drilling mode for forceful screwing and rapid drilling (Max. Torque: 40 Nm)
Drill may be utilized in a variety of materials: the drill can be used for projects that need screws or drilling in wood, metal, or plastic.
This cordless screwdriver is especially suited for time-consuming jobs because of its ergonomic form and lightweight build.
Contents of the box: 18 V UniversalDrill, 2 x 1.5 Ah batteries, AL 1810 CV charger, double screwdriver bit, case
3. Makita DDF482RFJ cordless drill bit 18 V 54 W, black, blue, DDF482RFJ [Energy Class A+]
Protection against deep discharge. When the battery is nearly depleted, the gadget turns off automatically.
2-speed complete metal planetary gear with brilliant double LEDs
Torque may be adjusted in 21 steps.
With two strong LEDs and an afterglow feature
XPT – Xtreme Protection Technology – Xtreme Protection Technology – Xtreme Protection Technology – Xtreme Protection Technology – Xtreme Protection Technology – X Even under the most difficult situations, optimal dust and splash water protection is provided.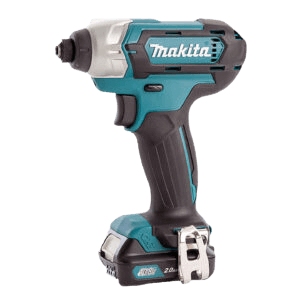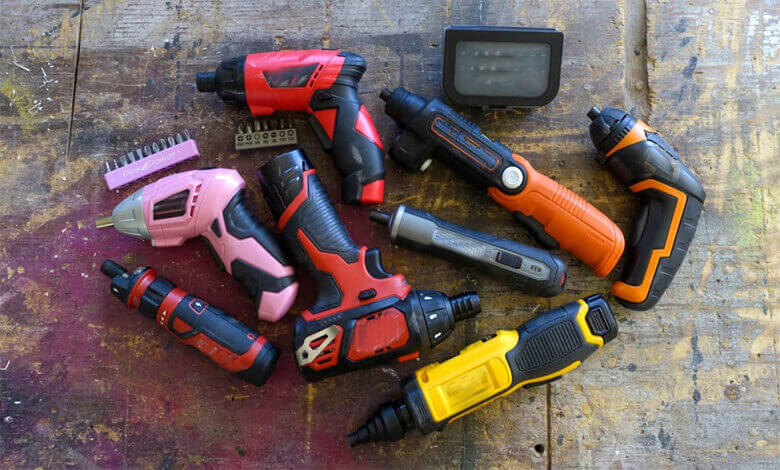 🔰 Before You Buying a Cordless Screwdriver, there are a Few Things You Should Know
Most people's closest experience with serious DIY is putting together Swedish flat box furniture. If that's the case, a large drill driver with a large battery and enough power to drill through solid steel isn't required. A tiny, lightweight, and user-friendly cordless screwdriver is ideal for furniture assembly and other household tasks, or even as a backup to one of the big guys.
1. What choices do you have?
Some cordless screwdrivers come with a torque-adjustment mechanism. They can disengage after the pre-determined torque is attained, either because the screwing is finished or because the screw has jammed, preventing the torque from being sent to the operator. It is possible for this system to be mechanical or electrical.
📌 Electronic settings linked to external systems are included in the most modern electric screwdrivers, allowing for very delicate changes. On the other hand, the cheapest screwdrivers simply include mechanical tightening torque and speed settings. Some low-cost cordless screwdrivers lack adjusting capabilities.
In dimly lit work settings, some screwdrivers have an LED light that helps users to precisely put the tip on the screw head.
2. The Benefits of Buying a Cordless Screwdriver
After using a cordless screwdriver to install or remove a few screws, you'll never use a manual screwdriver again. Power screwdrivers are more powerful, lightweight, and easier to use than you may assume.
3. Pistol Grip or Straight Grip?
Cordless screwdrivers are divided into three categories: pistol grip screwdrivers, which provide more stability and grip, straight handled screwdrivers, which can fit into the smallest areas, and hybrid screwdrivers, which combine the best of both worlds.
🔰 Using Your Cordless Screwdriver to Its Full Potential
Before buying a cordless screwdriver, you should know that they are just as simple to operate as manual screwdrivers, but there are a few things you can do to make things even simpler for yourself. When working with hard or brittle materials, drilling a pilot hole makes it simpler to drive screws and prevents the workpiece from breaking.
Always use the correct bit to avoid stripping the screwhead—a there's difference between Philips and PoziDrive, and the right size bit will fit much better. Keep your bit from sliding and chewing up the screw head by applying pressure to the screw as you drive it.
---
FAQ ❓
What are the advantages of buying a cordless screwdriver?
Cordless screwdrivers will save you time and effort if you have a lot of screws to remove or install. They're more convenient to operate, and they're necessary if you have mobility problems.

What accessories should I look for when buying a cordless screwdriver?
If you intend on working in limited quarters, an integrated LED light is a must-have item. If your cordless screwdriver has a front LED light, you won't need to carry a second torch, a right-angle adapter can be a lifesaver as well.

What's the difference between mAh and Ah ratings in batteries?
mAh is for MilliAmp Hour, and it refers to the amount of electricity a battery can discharge in an hour. The greater this number is, the more storage capacity and battery runtime there is. One Amp Hour (Ah) is equivalent to 1,000 mAh.
Conclusion 🧾
In this blog we explained exactly what you should think about, before buying a cordless screwdriver. So, after reading it, we hope you've discovered an cordless power screwdriver that you like. If you're still not convinced, there are some information provided here as key buyer considerations. These are important considerations to ponder when making a purchase.