A good cordless screwdriver saves you time and works on everything from DIY to gardening.
If you still use a hand screwdriver or a cordless driver that is more than a decade old, it's time to upgrade. Rest your wrist and save a little of your work by leaving it to a cordless screwdriver.
With cordless screwdrivers, you can do more in less time and with less effort.
In this article, we will tell you how to choose the best cordless screwdriver. Follow us to the end of this article.
---
A Complete Buying Guide for the Best Cordless Screwdrivers
The best cordless screwdrivers, as once mentioned, make even the most difficult DIY projects a lot simpler. Anyone working on a DIY project will profit from investing in a good cordless screwdriver since it will save them a lot of time and effort. Finding the greatest product for the task, on the other hand, isn't always simple, especially if you don't know what to look for.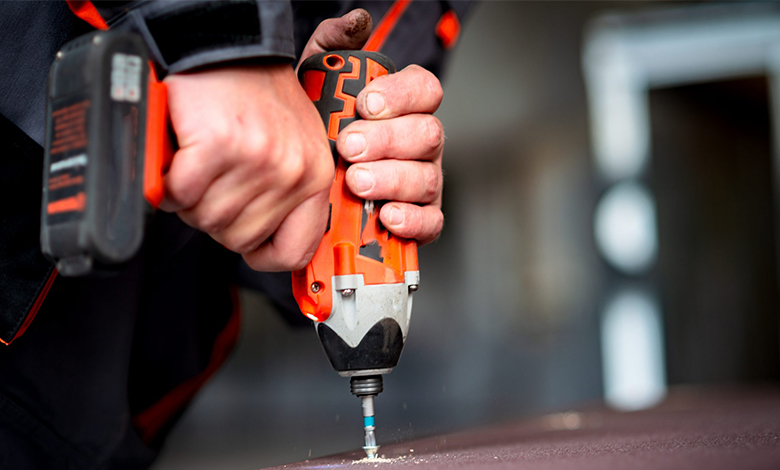 What Are the Benefits of Purchasing the Best Cordless Screwdriver?
The best cordless screwdrivers make any DIY project much easier. A cordless screwdriver, rather than using your own strength to physically screw and unscrew, employs an electric motor to accomplish it in a fraction of the time. As a result, you may save time and effort by eliminating the need to screw. Because screwing is required for so many jobs and tasks around the house, anybody who invests in a cordless screwdriver will undoubtedly profit in the long run.
What Factors Should You Consider While Purchasing a Cordless Screwdriver?
The type of tool you need and which is the best cordless screwdriver for you, is determined on the application. Will you, for example, use it regularly for construction work? Renovations or new construction? Do you work in a mechanical shop? Are you looking for furniture? On a production line?
The frequency of usage of the tool is the second point to define the best cordless screwdriver. It is preferable to buy a corded model if it will be used all day. If it will only be used for 2 or 3 hours each day, a cordless model may be preferable, with an extra battery and charger kept nearby. It's critical to pay close attention to the screwdriver's efficiency, particularly if it'll be used frequently.
📌 Another crucial factor to consider is the tightening torque. A strong screwing force is indicated by a high tightening torque. Even in hard material, the higher the tightening torque, the easier it is to screw.
The screwdriver's power is directly proportional to the tightening torque. The power of corded electric screwdrivers that are powered by the mains is directly proportional to the motor's power. This ranges from 450 to 705 watts. If an external transformer is used to power the electric screwdriver, the greater the supply voltage, the more powerful the screwdriver will be. The power of cordless electric screwdrivers is proportional to the battery voltage. The voltage ranges from 3.6 volts (V) to 18 volts (V) for the strongest. A high voltage enables for longer battery life and prevents the need to recharge the batteries as frequently with cordless electric screwdrivers.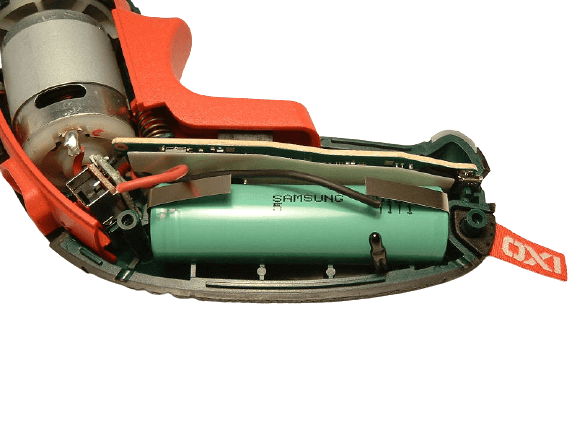 🔴 Impact electric screwdrivers are electric screwdrivers that are designed for heavy-duty screwing and unscrewing.
The rotation speed is critical, especially if you'll be using your electric screwdriver frequently: corded electric screwdrivers rotate at a faster rate than cordless ones. Electric screwdrivers typically have only one rotating speed. This is between 3,000 and 6,000 rpm (rotations per minute) for corded electric screwdrivers and 180 to 450 rpm for cordless electric screwdrivers. The speed of impact electric screwdrivers is measured in counts per minute, and it ranges from 3,000 to 50,000 cps/min.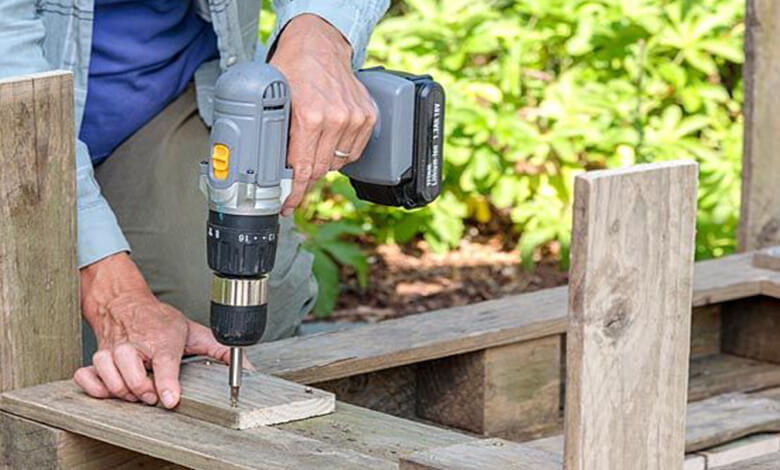 How to Choose the Best Cordless Screwdriver!?
When putting up this list of possibilities, we wanted to make sure that whether you're a novice or a pro, you'll find something that works for you. Because electric screwdrivers come in a variety of shapes and designs, we made sure to include a decent mix of fixed and pivoting types. When putting up our assortment, we considered budget as well, and included a broad variety of pricing to pick from.
It's strongly suggested to only consider choices that use internal rechargeable batteries or proprietary batteries with chargers as a power source. As disposable AA or AAA batteries, are not only a waste of money, but they can also leak over time, potentially ruining your tool.
✅ How About Charging?
The majority of devices with built-in batteries may be charged using a regular wall charger or, in some circumstances, a micro-USB connector. This is useful if you're traveling and ensures that you can continue to use your screwdriver even if the charger is lost. A few people still utilize a charging cradle in which the tool is slid into place.
You'll normally need to take the battery from the larger drill/driver versions and place it in a separate charger. Even so, several of them can now be charged by micro-USB.
Not all lithium-ion batteries are created equal: some will keep a charge longer than others, while others will charge in two or three hours.
✅ Accessories
When it comes to selecting the best cordless screwdriver, the attachments – the many pieces and extensions that will allow you to handle more specialized equipment or more challenging chores – are the key selling point. More isn't necessarily better, since some manufacturers include a slew of low-cost pieces that can quickly wear away within problematic screws and be useless within a year.
While the larger manufacturers will normally include five to ten nice components, you should budget for any additional bits you'll want and get quality ones from a respected manufacturer.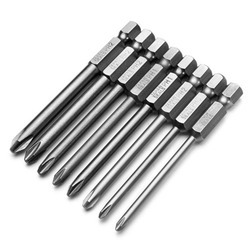 📌 Even the best cordless screwdriver, will be used to assemble and disassemble furniture, perform minor repairs around the house, and perform a variety of odd jobs as a sort. It won't be able to accomplish any of those things unless you already have a nice selection of screwdriver bits to utilize with your new electric screwdriver. Fortunately, many manufacturers offer a starter kit with a variety of pieces.
Some of these packages just include the bare essentials, such as Phillips and flathead screwdrivers. Other firms, on the other hand, go a step farther with kits including 30 or more components. We've even seen packages with over 80 extras included!
Many of them, to be honest, will never be used. However, it's a good idea to seek for a cordless screwdriver that includes at least the most basic screwdriver bits you'll need. Otherwise, you may begin a job only to realize that you lack the required equipment to finish it!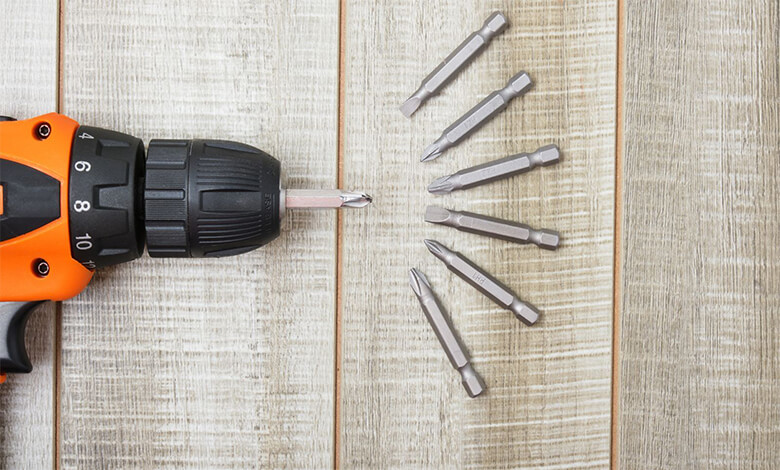 Don't Get Confused !
Before going any further on what to look for when selecting the best cordless screwdriver to add to your tool collection, there must be some clarifications on the tool and how it differs from the rest of cordless devices.
❌ What Is the Ideal Power Level for the Best Cordless Screwdriver?
The power of a cordless screwdriver is proportional to its voltage. The bigger the power, the higher the voltage. The best cordless screwdriver, for home usage have roughly 3.6V, whereas professional-grade screwdrivers have between 5V and 8V.
When compared to drill drivers, which have an average voltage of 18V to 20V, cordless screwdrivers fall short, but keep in mind that these instruments are meant to drive screws, not drill holes.
❌ Is It Possible to Use a Cordless Screwdriver as a Drill?
Yes, you may use a cordless screwdriver as a drill on softer materials, but only on softer materials. To use the screwdriver as a drill, you'll also need specialized hex-shank drill bits that suit impact driver shanks.
Because the hex shank allows for quick attachment adjustments, some people choose to use the cordless screwdriver instead of a drill when dealing with softwoods like pine. In all other cases, though, you should rely on a drill to create your holes.
What's the Difference Between them? Impact Driver vs. Hammer Drill vs. Cordless Drill/Driver
Drilling holes and driving screws through any material is simple if you have the appropriate equipment. Each has tiny distinctions that are tailored to perform specific tasks. Learn how cordless drill/drivers, hammer drills, and impact drivers vary before you buy, whether you're looking for a jack-of-all-trades drill or you have a more specialized job in mind.
💠 Comparing the mechanics of different drills is probably the easiest approach to figure out which one is ideal for a specific task.
🔸 Hammer Drill
The operation of a hammer drill is obvious from the name: it combines a hammer with a drill. A gear-driven cam introduces a linear hitting action along the path of the drill bit as it revolves. In fact, it is a chiseling and drilling instrument in one.
🔸 Impact Driver
When a tool is described as an "impact driver," it may imply that it works similarly to a hammer. It does in certain aspects, however an impact driver generates more rotational energy, often known as torque.
A heavy-duty spring is housed inside the impact driver's body. Every half-turn, it is squeezed and then released, providing immense force. It sounds like a hammer drill, but the energy is directed in the same direction as the chuck rotation, rather than straight down the drill bit. As a result, the force's primary goal is to drive or undo screws and other fasteners. Early impact drives were essentially all-or-nothing machines. With variable speed, modern versions provide more versatility.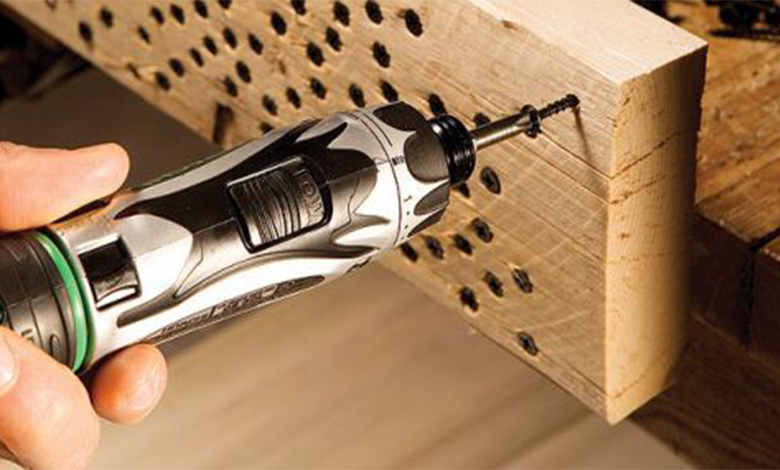 Cordless Drill/Driver
The simplest operation is that of a cordless drill/driver, which is merely rotating and requires no extra force. This tool, on the other hand, has a unique trick up its sleeve: a clutch.
Small hammer drills (some consumer-grade ones have a clutch) can be used to drive screws, although many are too big and strong. Although impact drivers are ideal for heavy-duty driving, they aren't designed for delicate, precise work. The clutch of a cordless drill/driver allows you to lower the amount of torque applied to a screw to the point where the clutch slips and the chuck stops revolving when the limit is reached. When driving into softer materials like wood or drywall, this is useful because it prevents you from mistakenly pushing the screw below the surface or, as is sometimes the case, all the way through.
🔸 Hammer Drill, Impact Driver, Cordless Drill/Driver: Key Features
The essential characteristics of drills and drivers in general, as well as the details of each kind, are discussed in this section. This is another approach to help you decide between a hammer drill, an impact driver, and a cordless drill/driver when it comes to the hammer drill vs. impact driver vs. cordless drill/driver debate.
🔸 Cordless Features
Cordless hammer drills, impact drivers, and drill/drivers now make up the great majority of hammer drills, impact drivers, and drill/drivers. But not all cordless motors are created equal. Brushed and brushless are the two sorts.
The earlier kind, brushed motors, were first employed in corded drills. It's a low-cost, tried-and-true technology. Brushes do need to be changed eventually, but it's not a difficult or expensive task. The main distinction is in the efficiency with which the motors use battery power. Brushless motors are more costly, but they require 10 to 15% less power to achieve the same results, making them the best motors suitable only for the best cordless screwdrivers and drills.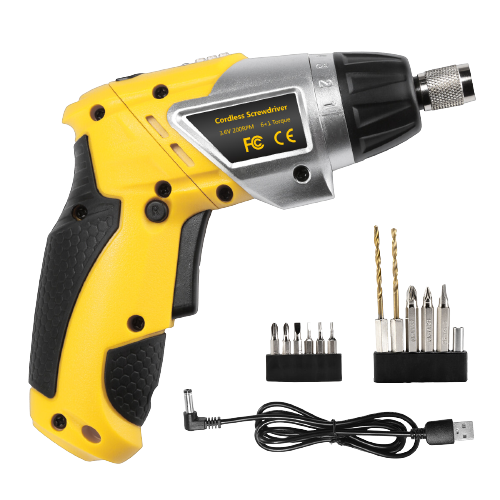 Hammer drills, especially SDS hammer drills, are power-hungry machines. While most drills and drivers end at 20V, 40V and even 60V hammer drills have been created to meet the needs of professional applications that require additional power. These are pricey, with the most powerful costing over $1,000, and regular battery changes may be required.
📌 The cheaper option is to use a corded hammer drill, which may appear to be an old-fashioned answer. Because they may be quite powerful instruments, there are still a lot of them accessible. They are a cost-effective solution if you can work where there are power outlets or if you already possess a portable generator.
5 of Best Cordless Screwdrivers of 2021
🔹 BOSCH Power Tools Drill Kit – PS31-2A – 12V, 3/8 Inch, Two Speed Driver, Cordless Drill Set
This Bosch cordless screwdriver could have easily won the best cordless screwdriver prize. It has excellent torque, weighs little over 2 pounds, and is ideal for tackling drywall, wood, and metal.
It features two speeds, 350 and 1,300 RPM, as well as a 20+1 clutch for accurate torque control. It has two lithium-ion batteries, ensuring that you will never run out of power.
🔹 Makita DF012DSE 7.2V
Makita DF012DSE 7.2V Drill Driver Kit For high and low torque tasks, it's one of the best cordless screwdrivers.This Makita screwdriver has two speeds: 200 RPM and 650 RPM. The screwdriver includes a swivel handle that may be used straight or as a pistol grip. t includes 21 clutch settings and a drill mode with a torque of 50 in.lbs. This is especially beneficial if you're dealing with wood and want to drill pilot holes with the same tool to prevent the board from breaking when driving the screws.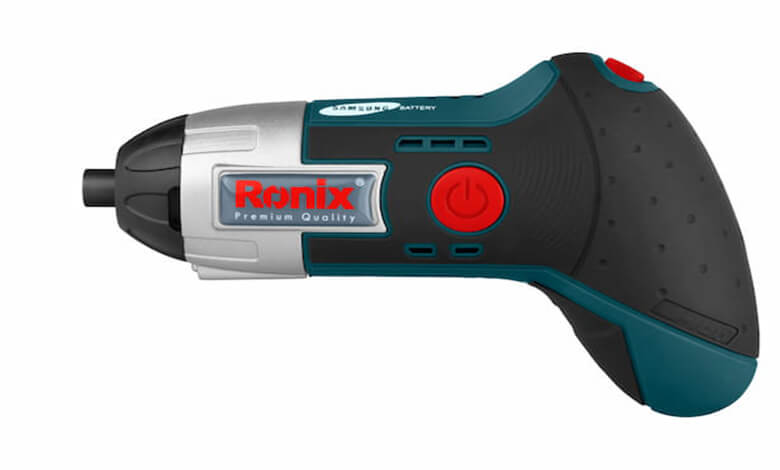 🔹 Ronix 8500 Cordless Screwdriver 3.6V Li-ion
The Ronix Cordless Screwdriver 3.6V Li-ion is anything from conventional! It has the ability to drive all types of screws. A versatile cordless tool featuring a high-performance motor for usage in a variety of industries. The 8500 is powered by a 3.6v lithium battery with a 1.5Ah capacity. Like other Ronix goods, the body is ergonomically built in a unique form. The Ronix 3.6V Li-ion Cordless Screwdriver has a keyless chuck for quicker bit changes.
🔹 DeWALT (DCF680N2) 8V Max
The motion-activated mechanism on this cordless screwdriver activates the tool when you start turning it in the direction you want the screw to twist. There are two ways to go: forward and backward.
It includes a battery indicator that lets you know when the battery is running low, and depending on the task at hand, you may use it as a straight screwdriver or a pistol grip.
🔹 Ronix 8505 Cordless Screwdriver 3.6V Li-ion with multiple Bit cylinders
Another fantastic gadget from Ronix is the 3.6V Li-ion Cordless Screwdriver with Multiple Bit Cylinders! It for sure one of the best cordless screwdrivers in the market. A useful light tool to have around the house, garage, workshop, or even at the workplace. The 8505 contains a high-performance motor that allows for all types of fastening and loosening operations. The 8505 is powered by a 3.6v Samsung lithium battery with a 1.5Ah capacity. The handle and body are both ergonomically engineered to fit comfortably in your palm. The 8505 has a fully functional lock and load mechanism to help with the quick bit shifting operation.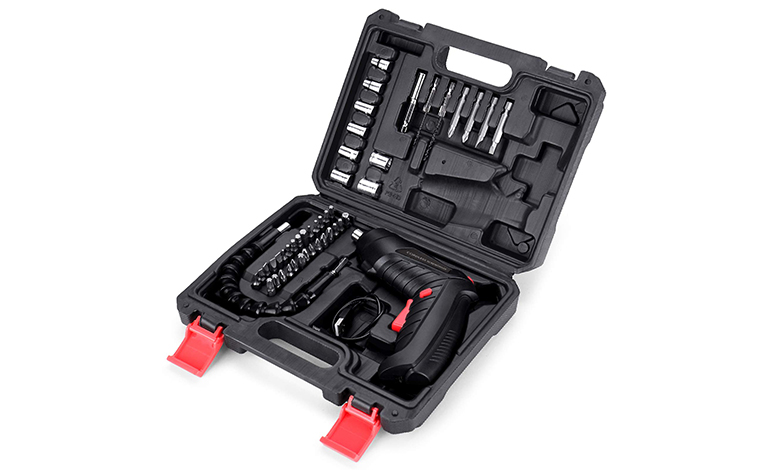 The Best Cordless Screwdriver Bit Sets of 2021
One of the most versatile equipment in any house or workplace is the cordless drill. Cordless drills are now more powerful, convenient, and long-lasting than ever before thanks to recent advancements in battery technology. This progress is accompanied by a burgeoning demand for high-quality drill bits for activities ranging from carpentry to engineering.
Drill bits come in a variety of sizes, applications, and materials. They are frequently sold in sets that are dedicated to a certain function. Drill bits can be used for a variety of tasks, including screwing, drilling, and socketing. Furthermore, there are as many varieties of drill heads as there are screw heads. It might be difficult to choose the best cordless screwdriver bit set for a cordless drill. In this post, you'll learn about the finest screwdriver bit sets for your cordless drill so you can get started on your next project.
What to Look for When Purchasing a Screwdriver Bit Set?
📌 The finest screwdriver bit set market is as diverse as the jobs that demand it. The best picks are great options based on features including function, pricing, durability, and size.
---
FAQ ❓
What is the difference between a drill and a cordless screwdriver?
A cordless drill is a power tool for drilling holes and driving screws into surfaces. A screwdriver, on the other hand, is exclusively used to drive screws and tighten loose ones.

What is the difference between an impact driver and a cordless screwdriver?
In most ways, cordless impact drivers are comparable to ordinary cordless drills, except they are smaller, lighter, and more powerful.

Can I drill with my cordless screwdriver?
On the adjustable torque ring of a cordless screwdriver with numerous torque settings, there may be a drill symbol. This means it has the ability to drill holes.
Conclusion 🧾
Many chores would benefit from when having the best cordless screwdriver in hand, from building furniture to twisting your guitar's tuners to wound a fresh string, while a drill or impact driver would be excessive or may not even fit. In certain situations, a cordless screwdriver outperforms a manual screwdriver in terms of power and speed. They're still small enough to fit into tiny locations and don't have enough strength to take out any screws.
It can be tough to choose the best cordless screwdriver without ever handling or using them, which is why it's better to analyze and read a written brief evaluation comparing them. The objective is to make the purchase procedure as simple as possible. Electric screwdrivers are little, convenient gadgets that may make life a bit simpler. Because you can notice from our assessments that these products differ quite a deal, we went through detailed description of this tool from every angle to make sure they're fresh in your memory.