Guidance
Buying from China in Bulk After Brexit
Brexit, the UK government's poisonous chalice, has sparked strong emotions in the UK and Europe and around the world; what began as a popular referendum a few years ago has become a highly divisive topic for the majority of people. Brexit has far consequences that will continue for many years, but what happens to buying from China in bulk after Brexit?

On January 31, 2020, the United Kingdom left the European Union. The EU and the UK signed a new partnership deal in 2020. It did lay out the rules that determine the relationship between the EU and the UK as of January 1, 2021.
✅ Pros and Cons of Brexit for China and the UK
The supply chains and partnerships with Chinese factories and companies are well-established and mature. For the past two decades, the United Kingdom has done a huge amount of business with China directly. The overall effects of Brexit on trade between the UK and China have both positive and negative consequences. For several years, the United Kingdom has been a popular destination for Chinese products.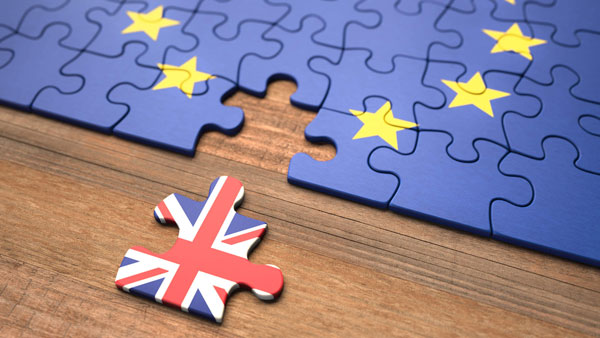 China is attracted to the UK because of its 65 million people and its easy access to the EU. One drawback for China is that this pathway into the EU would have to be re-addressed. The one potentially optimistic result is that the UK is able to sign free trade deals with China and the rest of the world for the first time. This led to stronger trade relations between the two countries, and the pound's likely short-term depreciation makes Chinese imports much more competitive.
One disadvantage of Brexit for China is that they would have to meet the UK and the EU standards at the same time. While the British Standards Association has stated that the UK continues to adhere to EU standards, for the time being, the reality is that Britain will most likely implement varying degrees of standards on imported goods as soon as Brexit occurs. Of course, this would boost Chinese companies' initial manufacturing costs.
✅ Buying from China in Bulk After Brexit, Challenges and Opportunities
The United Kingdom and China faced both opportunities and challenges as a result of Brexit. Increased trade relations improved relations between the two countries and increased the rate of buying from China as a result of Brexit. While the UK's role as a developed and stable nation in stabilizing the relationship between China and the EU was understood, this was no longer the case, and the two countries were freed to pursue their own economic and trade paths together.
✅ What has happened to buying from China in bulk after Brexit?
If you like buying from China in bulk after Brexit or continuing to import from China, there are also plenty of factors to consider, including the effect Brexit has on buying from China. In fact, Brexit has already had an impact. We're looking at the relationship between trade and the constant division of the UK and the EU in this article.

Rules of buying from China and importing to the UK before Brexit
When it comes to trading within the EU, there were a variety of advantages. The first is the free transportation of goods between the United Kingdom and EU member states.
With this in mind, it means that all products have to go through limited if any, import tariffs, taxation, or customs clearance before being shipped to the recipient. For EU companies and people importing and selling products in and out of the EU, this was highly cost-effective.
✅ Rules of buying from China in bulk after Brexit

There are a variety of options that could be implemented between the UK and the EU. The most likely option for the United Kingdom is to enter into a bilateral agreement, such as joining the EEA or EFTA. Few non-EU but European countries, such as Switzerland and Norway, have agreed to this, allowing import taxes to be reduced and the import and export of goods to be simplified.
However, if things go bad and the EU wants a free movement of people and trade deal as part of the agreement, it could prevent the UK from agreeing; imports and exports could become much more expensive.

As mentioned above, buying from china in bulk after Brexit isn't as easy as past. Different industrial companies in China and UK have faced challenges, and tool manufacturers aren't exceptions. Many tool importers and exporters experienced new tariffs and regulations for buying from China in bulk after Brexit.
Brexit has created an array of trade compliance complications for tool manufacturing companies based in China that are doing business in the United Kingdom.
✅ New Tariff Regimes for Tool Manufacturers
One of the important aims of Brexit was to provide the UK with a blank slate on which to renegotiate its trade relationships with the rest of the world without being bound by its current obligations to the EU.
In May, the UK launched its own new tariff system, known as the UK Global Tariff (UKGT), which applied on goods imported after January 1, 2021.
The UKGT, in theory, lowers and simplifies tariffs on thousands of industrial tools entering the UK and eliminates tariffs on those raw materials and other industrial tools considered beneficial for UK companies.
On the other hand, certain goods that were previously duty-free between the UK and the EU could now face higher tariffs. For UK hand tools and power tools importers, the new tariff regime may increase the costs of buying from china; while also increasing the administrative costs of complying with new rules and classification codes.

• Are you one of the many hand tool and power tool importers based in the UK?
• Are you facing challenges for buying from China in bulk after Brexit?
• Are you looking for a China-based tool manufacturer that eases the importation process for you?
If your answer to all three questions mentioned above is a Yes, Ronix tools company is the solution. Scroll down and continue to find more about this company.
✅ Ronix Tools Company

Buying tools from China is not difficult anymore after Brexit. One of the well-known tool suppliers in china is Ronix. You can easily start buying from China in bulk after Brexit with Ronix tools company.
Related Products
Ronix is one of the leading industrial tool suppliers in china and many other countries, which offers a wide range of hand tools and power tools specifically designed to answer your needs. The tools offered by Ronix are made of high-quality material; therefore, they promise to deliver utmost efficiency.

Ronix Tools company has been manufacturing tools that use cutting-edge technology to increase productivity and help users get the most out of their tools for over 25 years. Anything from hand tools to power tools manufactured at Ronix makes it simpler and helps users work more accurately, flexibly, and safely.

Since its foundation, the heart of activities at Ronix is based on five core values; every value shapes the nature of its business: Diversity, Quality, Reasonable Pricing, After-sales Services, and Professional Behavior.

Ronix is planning to gain more loyal customers every year. Given that, Ronix introduces the most up-to-date import and export-related rules and regulations and fewer possible tariffs for power tools and hand tools.
Frequently asked questions:
1. Does UK continue to import from China?
China and UK are lifelong business partners, and today China is the third-largest source of import for the UK.

2. How can I bulk buy tools from china after Brexit?
Take a look at Ronixtools.com and place your order to buy tools in bulk from China easily.

3. Should I pay tax to import products from China to the UK?
You may be charged excise duty or VAT on the products you want to import in the UK.
Conclusion
If you are trying to be successful in your business's international trading, use the information in this blog and if you are an industrial tools importer, try to contact Ronix and place an order to save your time and money.
Source: tax.thomsonreuters | eastmeetswestdirect