You want to buy tools for the first time. Well, buying power tool kits and sets is the fastest way for you to get a starter collection of all the power tools you need. If you find a good power tool set, you will save a lot of time and money. Most importantly, buying power tool sets gives you the satisfaction of having all your tools in one color!
Drills and impact drivers are some of the most popular tools. They are used in almost every trade and in every home. These are two tools that professionals and DIYers will undoubtedly need. In this article, we will go through the features of the best drill tool set.
Remember, there are plenty of different types of drill sets. You can get drill sets with all the drill bits you need. There is also drill sets that include all the hand tools that you need for your work or at home. We will give you plenty of information so that you can easily make your choice on whether a product is the best drill tool set for you.
In the following sections, we will talk about different brands and will give you options for the best cordless drill set you can get. We will even talk about the best drill set for home use!
Features of the Best Drill Set for You
The best drill set for you might be different from the drill set that I would personally choose. It all depends on your application, whether you want cordless tools, and how much budget you have, among other factors. We will go through different features of a drill set in no particular order of significance. Eventually, we'll help you decide whether each feature is one that you are looking for in a drill set.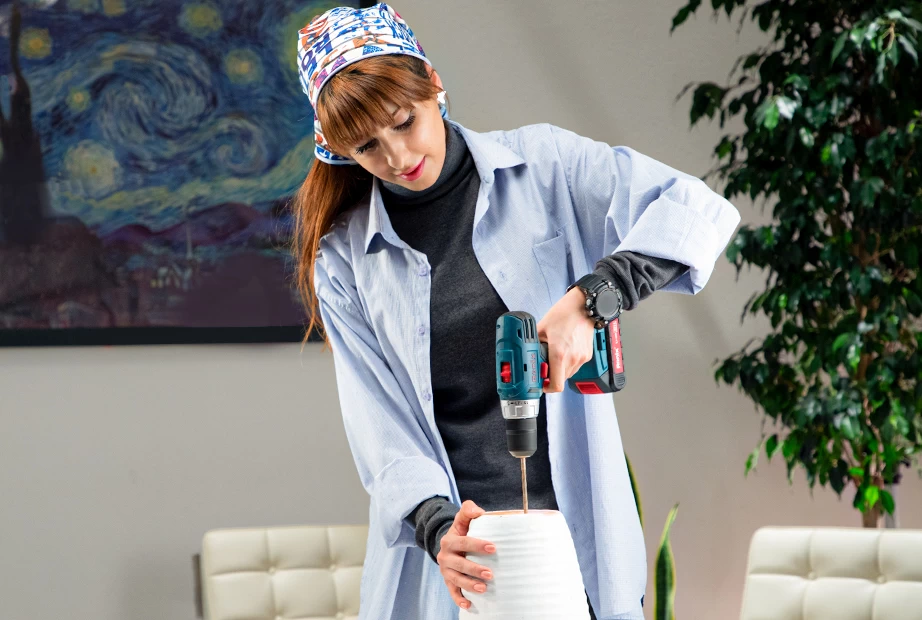 Corded or Cordless
In this article, what we mean by drill sets is a combination of a drill and an impact driver. Corded tools are usually lighter because the weight of the battery is absent. Additionally, if you want to perform tasks for a long duration without worrying about charging the battery, you can get corded tools. If you prefer portability or you don't have a power outlet close to your workstation then you should go for cordless tools.
Power
What I mean by power is torque, RPM, and impact rate. You need a different power profile depending on your application. The first question you have to ask yourself is, "Do I need a hammer drill or a regular drill?" Hammer drills use a hammering motion to transfer more power when drilling. Hammer drills are mostly used for harder materials like masonry.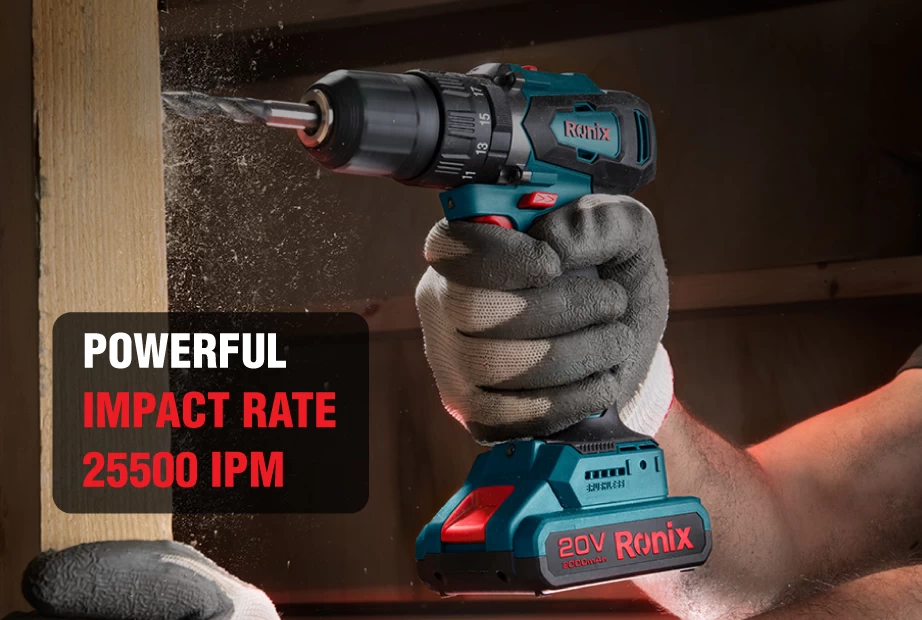 Batteries
Good batteries and chargers are a must. You don't want drained batteries in the middle of your operations. If you are doing heavy-duty tasks that could take a long time to finish, you want batteries that last a long time and chargers that charge your batteries quickly. You should also check your power drill sets to see if they come with one or two batteries. In the case of the tool set that come with two batteries, you will almost always have a battery that is not drained.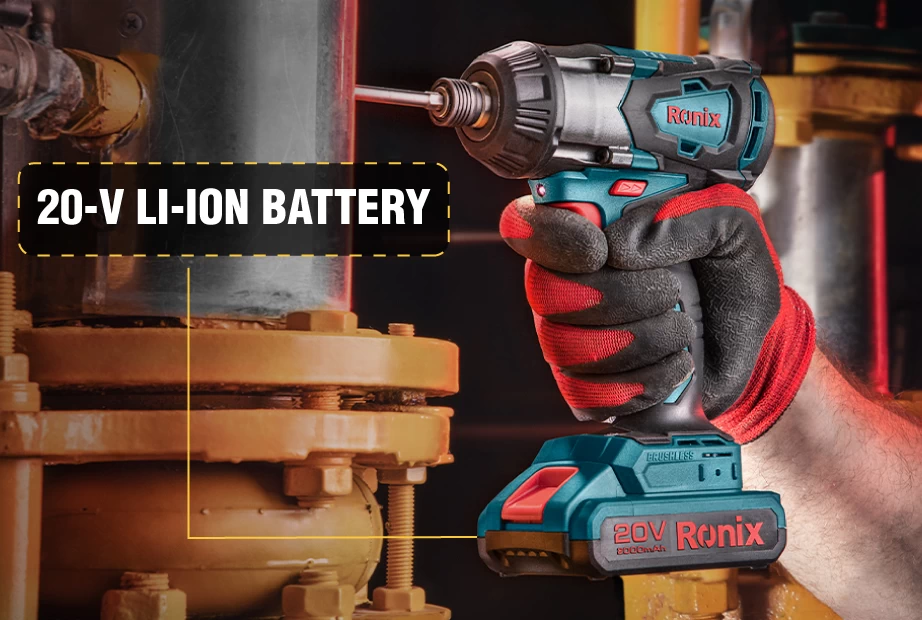 Affordability
One of the main factors in buying any tool is its price. The amount of money you should spend on your tool is variable based on the occasion and depends on your own preferences and your budget.
Ergonomics and Ease-of-Use
These features are not the first thing that catches people's fancy on paper, but in practice, they are one of the first things that you'll notice. Again, as we mentioned, you'll need these features based on your applications. For example, if you need to do work constantly for long periods of time, having an easy-to-use, ergonomic, and lightweight tool is a blessing.
What is the Best Drill Set Brand?
Milwaukee, Makita, DeWalt, Bosch, and all the other top dogs of the industry! Of course, that's a redundant answer. But the real answer is even more redundant than the previous one. The real answer is that it all depends on the application, the money you want to spend on a drill set, and, of course, your favorite color!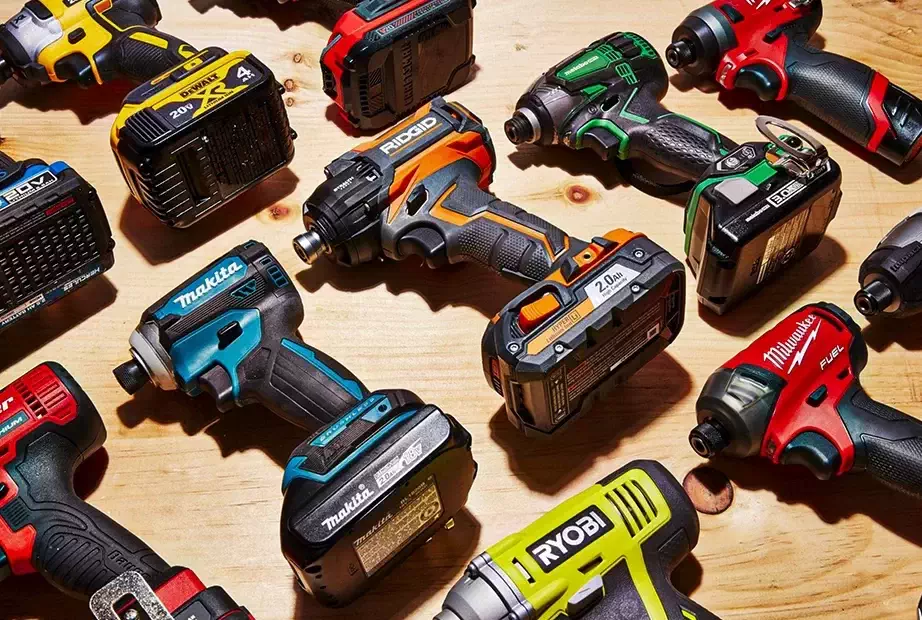 Milwaukee, Makita, DeWalt, and Bosch all make exceptional drill set, but these brands tend to be on the expensive side. It's not that you won't get a return on your investment! We are trying to give you all the options here, so you can decide for yourself. In this article, we will give you a choice at every price point and in every category, and we will help you find the best drill set brand for you.
The Best Cordless Drill Set
This section is dedicated to drill sets that include a cordless drill and an impact driver because they are the most popular category of drill sets. Of course, as we set drill sets come in many forms and shapes and configurations. So, this section is dedicated to people who want a cordless drill and an impact driver and are willing to pay top dollar! We've added more paragraphs about drills sets that include other tools or accessories other than an impact driver! So if you can't get anything from this section do not worry!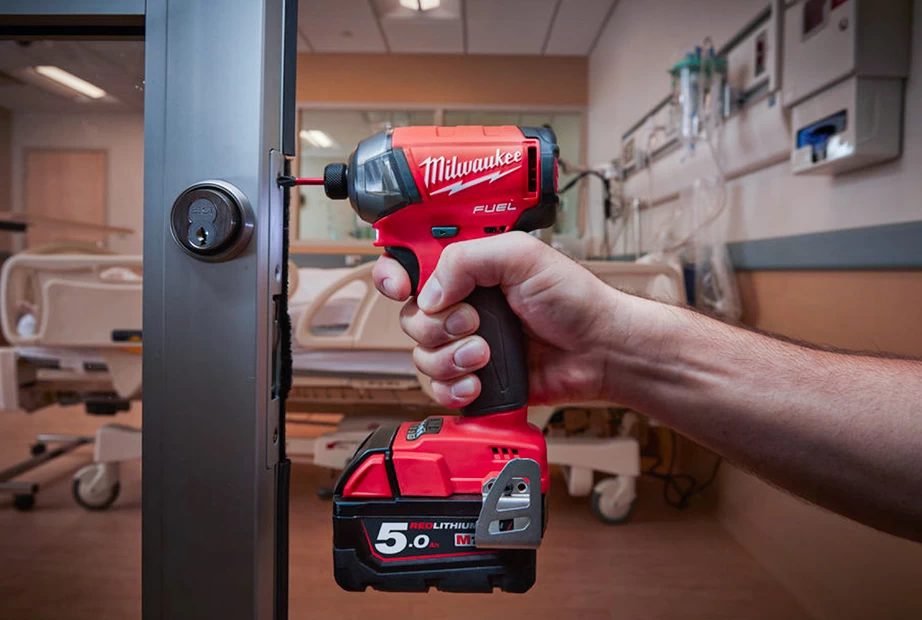 This one goes out to Milwaukee's M18 Fuel 2-Tool Combo Kit. Of course, this kit is going to be more expensive than all the other options. So, if you have a secured budget to get the highest quality without any worries, go with this option. This kit consists of two amazing cordless tools: a hammer drill and an impact driver. The hammer drill in this kit is one of the best hammer drills on the market. This hammer drill has the second highest impact rate among the options we have reviewed for this article. The trump card of this kit and what makes it special is the proprietary Auto-Stop system of the hammer drill. And if you like the color red, then this is undoubtedly the best drill set for you!
Choosing Milwaukee over the other contenders wasn't easy. Runner-ups for the title of "Best Cordless Drill Set" are Makita's 18V LXT Lithium-Ion Brushless Cordless 2-Pc. Combo Kit and DeWalt's 20V MAX Brushless Cordless Drill/Driver and Impact Driver Combo Kit. These options each bring something to the table that Milwaukee doesn't.
Makita's Drill Kit has a charger that charges the batteries faster than the other options. Furthermore, in the category of best cordless drill sets, Makita is the better option in terms of ergonomics.
The DeWalt 20V MAX XR Brushless Cordless Compact Drill/Driver and Impact Driver Combo Kit includes a hammer drill with an impact rate even higher than Milwaukee's. What makes this set special, though, is the impact driver. The impact driver included in this set is exceptionally compact and lightweight. These qualities make it easier to use than other competitors. This impact driver can access crevices that other impact drivers simply cannot.
There are other brands of course, that have begun to shine like Ronix! Don't hesitate to look at our catalog, to find affordable and high-quality tools that are developed by a German brand. Ronix makes extremely high-quality drill sets at an affordable price which you can get a lot of value out of. So if you're looking for the best bang for your buck, check our catalog to find the best drills and the best drill tool sets for you.
Cordless Drill Sets for Pros but Affordable!
You are an independent tradesman who has to pay for everything out of your pocket. You want to save money wherever you can. It's a real hustle, and we get it! Simply put, you want to get power tools that can serve you well at the right price. Ridgid and Metabo are among the tool brands that provide some of the best cordless drill sets at affordable prices.
The Best Drill Set for Home Use
You are a homeowner or a DIYer looking for a tool set that can help you take care of all your drilling and driving needs. We can give you enough information. Even though all the most powerful drill sets can be used for home use, 12V cordless drills and drivers are more than sufficient for any application at home and they are the best drill set for home use. For home applications, impact drivers are more of a luxury. A lot of companies produce really good drill kits for home use, but the Ronix 8105k drill is probably the most affordable option out of all the best power drill sets for home use.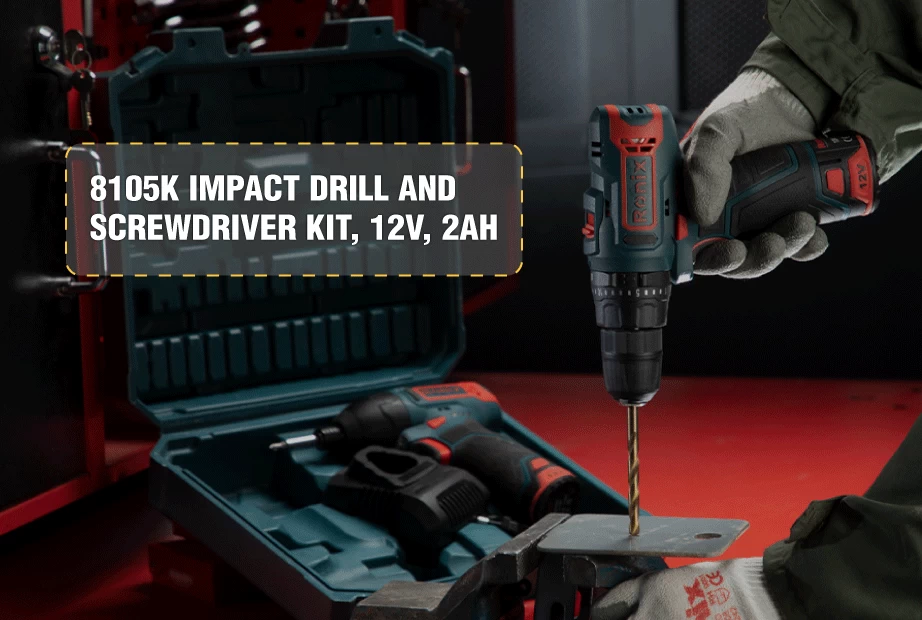 If you want any other type of drill set, Ronix makes other exceptional drill sets that include hand tools and drill bits with amazing pricing that can't be competed with. Let us walk you through some of our best drill tool sets. You can for example look at RS-0001 corded drill with all the hand tools and drill bits that you need and an amazing packaging, designed for maximum ease-of-use. You can also check out our 18 V cordless drill set, RS-8018, that all the drill bits and hand tools that you need and with not one, but two batteries!
FAQ❓
What is the best drill set brand?
It ultimately depends on your application and the amount of money you're willing to spend. The best drill set brand for you is different from another person's, based on your application.
What are the key features to consider when selecting a drill set for DIY home projects?
Ease of use is a must. Also, pay attention to battery life. Good batteries are a must for DIY home projects, even if you are using 12V tools, as most people do.