Because Asian manufacturing prices are lower, a large number of hand tool makers from all over the world are active in China, and they prefer to visit the best Chinese tools distributors selling hand tools to buy low-cost inventory.
Buying hand tools from China at factory prices can help the company become more competitive and increase profit margins. However, whether you need to purchase hand tools' packaging, components, or raw materials, buying them from the best Chinese tools distributors selling hand tools can be highly beneficial to your company.
In this blog, we'll go through the facts and reviews of the best Chinese tools distributors selling hand tools:
Some of the Best Chinese Tools Distributors Selling Hand Tools:
✅ Ronix
Ronixtools.com is a well-known Chinese multinational tool and machine manufacturer. The company has been in the power and hand tools market since 2004. Ronix has worked hard over the years to achieve its deserved place among the world's most well-known brands as one of the best Chinese tools distributors selling hand tools.
Related Products
Ronix Tools Company's mix of reasonable costs, excellent quality, and one-of-a-kind customer service benefits both craftsmen and tool users.
Ronix was formed in 2004 with a revolutionary approach to the manufacturing of hand and power tools. With over 2000 different tools available to consumers, Ronix now offers the world market's most diverse tool and technical equipment.
Ronix has developed business plans using new technology and comprehensive scientific analysis, resulting in the formation of a major international and influential tool company that incorporates all of the basic and innovative ideas.
✅ SinoTools
As one of the major Chinese hand tool brands and hardware makers, Sinotools.com has a strong trading connection with its clients all over the world. For the past 20 years, they have been committed to supplying high-quality products at reasonable prices as well as specialized trading services to their customers.
A highly skilled and dedicated crew runs their offices and manufacturing base, and they are specialized in a wide range of hand tools and hardware accessories. Due to the mentioned factors, I saw this brand qualified to be mentioned among the best Chinese tools distributors selling hand tools.
✅ SALI
Zhejiang SALI Abrasive Technology CO., Ltd is one of the best Chinese tools distributors selling hand tools that have been a specialized manufacturer in the abrasive line for more than 30 years, specialized in grinding and cutting discs. When it comes to quality control, they strictly adhere to the ISO9001 standard framework. Their tools are certified by the MPA and meet EN12413 and EU safety standards.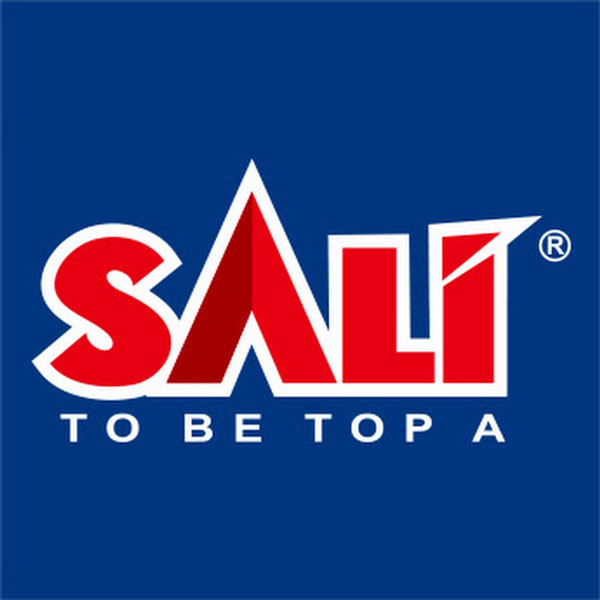 SALI began dealing with high-quality power tools and hand tools in 2016 and today offers over 1,000 products across Asia, Africa, the Middle East, Europe, and Latin America under the SALI trademark.
✅ Pangu
The fourth member in this list of best Chinese tools distributors selling hand tools is Shandong Pangu Industrial Co., Ltd. This company manufactures axe, hammer, wood tip, staple, aluminum ladder, aluminum profile, and other hand tools. Each year, around 30 million tool pieces are produced, split into forty series with around 200 types. These tools are exported all over the world.
China's state economic and exchange commission and the ministry of international trade and economic cooperation have given the company permission to import and export, and the mechanical and electrical goods export base has been approved. The honorable designations of "AAA grade credit company" and "contract and trustworthy enterprise" have been granted to the Shandong factory. If you take a look at Alibaba.com, you can find many Pangu-manufactured tools ready to export.
✅ Great Star
Hangzhou Great Star Industrial Co., Ltd is an online Chinese provider and one of Asia's largest hand tool providers. They design, manufacture, and sell tools and equipment for the industrial sector. Great Star produces a wide range of tools, including hand tools, power tools, and toolsets.
The firm, founded in 1993, is committed to providing high-quality items and excellent customer service. Over a hundred countries sell their products. Therefore, they are considered as one of the best Chinese tools distributors selling hand tools.

FAQ
1. Is Ronix a well-known Chinese hand tool supplier?
Yes, if you go to Ronixtools.com, you can see their produced tools, which are low-cost, user-friendly, and built according to international standards.

2. Does Alibaba provide tools at reasonable prices?
Alibaba is one of the world's most popular low-cost, online Chinese distributors of hand and power tools.

3. How does Alibaba ensure the reliability of its suppliers?
Based on rating and rank, transaction volume, feedback received, and response time, Alibaba determines a trustworthy tool supplier.
Conclusion
Visit these companies' official websites to learn more about these Chinese vendors. You can even get discounts if you buy and order tools from their official websites.