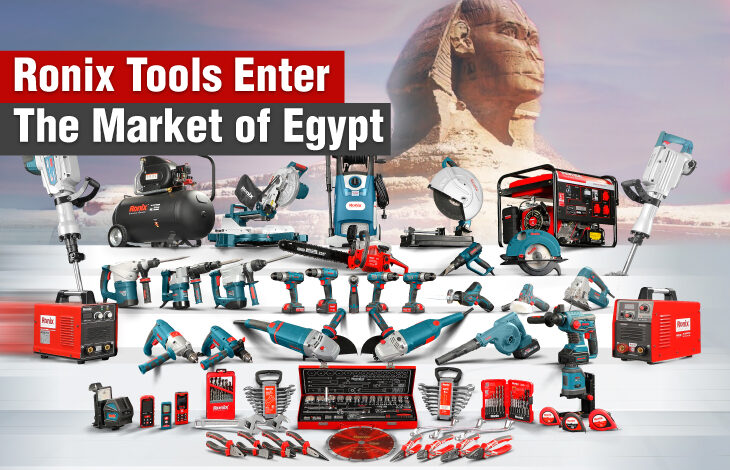 Ronix has recently entered the tools market in Egypt and has competed with other leading brands in this industry thanks to its high-quality and innovative products.
Great changes in the modern world are inevitable. All the changes occurring at the moment organize the market, industry, and technology to meet the needs of people.
The companies and technology firms that are able to deliver and expand innovative ideas can exit the boundaries of time and place and connect demands to supplies.
Traditional ways of selling the products, in a world that is like an industrial workshop, could be destructive for a business. Therefore, up-to-date companies are aware of this point and innovate with the help of risk-taking and modern people.
Ronix, as a tool manufacturing company, has been able to push new frontiers with the help of digital technologies and up-to-date marketing.
Due to the capacities that lie in the Iranian and international tools market globally, the administrations of this company have defined long-term plans for themselves to expand the international branding and find their rightful place in the world among all the other famous brands in this industry.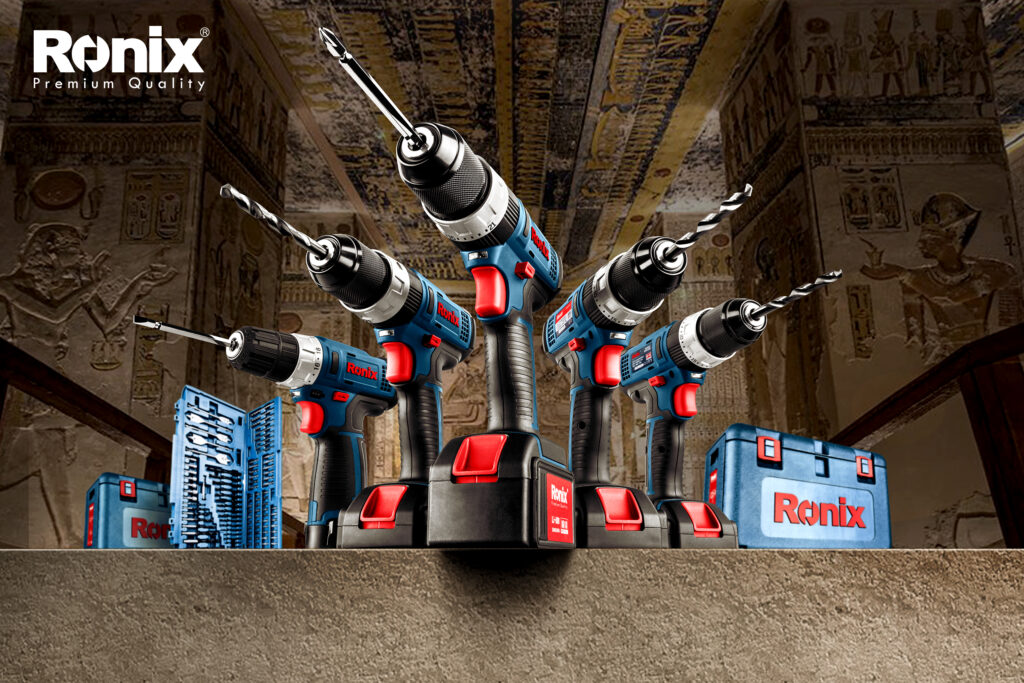 In line with the plans of expanding the international branding and developing its marketing, Ronix has recently entered Egypt's market to compete with other competitors that are already present in that country.
The strength of Ronix lies in reasonable price, approved quality, and unique support with spare parts and after-sales service, which has had a significant influence in attracting the attention of all users and craftsmen in Egypt.
Investigations and researches about the cultures of targeted countries and how the people of those countries tend to apply different tools, as well as their tastes in picking new products, have all been vital in being essential in designing marketing strategies.
The permanence of Ronix as a result of the premium quality of its products has caused the forward movement and the constant development of this corporation so that it has taken a firm step in exporting tools to other countries around the world.
Such a great achievement has been possible thanks to the use of modern technologies, detailed scientific studies, and attention to all the principled and creative ideas. Also, accurate technical supervision and control, continuously performed by the experts of the company's quality control team in all stages of production inside and outside the country, has caused the quality continuity of Ronix brand products.
Today, Ronix, as the most diverse tools brand in the Iranian market, has taken a very big step to enter the international market and export its high-quality products to other countries around the world.