Ronix News
Tool Suppliers Worldwide Import Ronix Brush Cutters and Import Power Tools for Wholesale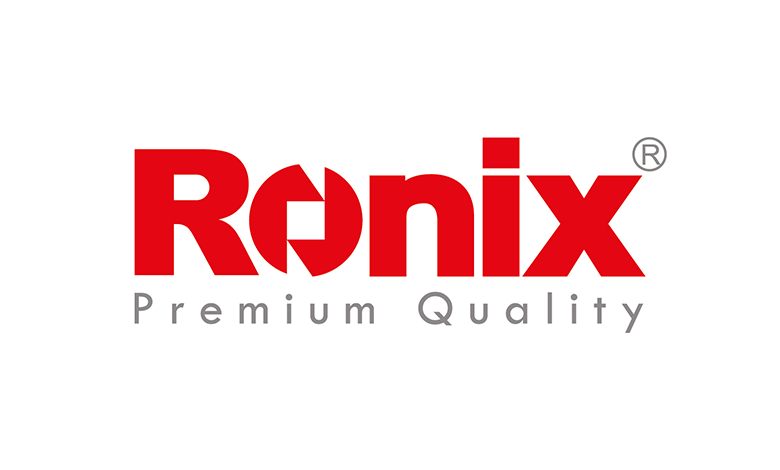 Why Are Power Tools Important?
Gone are those days that hand tools had major importance, and they were the only option that users could rely on. Many complicated tasks that cannot be accomplished with hand tools can be done with power tools; They assist users in completing several difficult tasks with less time and effort. Many companies import power tools or manufacture them in large quantities to answer this important need for power tools. Some companies tend to import power tools for wholesale since they are highly demanded. Power tools are used in industry, construction, gardening, and in the house for tasks like cooking and cleaning, as well as for driving (fasteners), drilling, cutting, carving, sanding, grinding, routing, polishing, painting, and heating.
Power tools are now used for a wide range of jobs, from very basic to heavy-duty industrial tasks. And there's no doubt that power tools have several advantages over hand tools. Power tools amaze us with an array of remarkable uses, even in minor household tasks like damaging, repairing, etc. Here are some of the significant advantages of using power tools:
Power tools assist people in completing challenging tasks: Because of their complexity, power tools are used to perform tasks that are not easy to complete using only hand tools. The jackhammer, for example, has no manual equivalent.
Power tools cut down on operational time: Unlike hand tools, power tools can accomplish jobs in a relatively short time. Cutting large lumber with a hand saw, for example, can take longer. However, if you use a powered saw, the job can be done in a matter of minutes. As a result, power tools have a major speed advantage over hand tools.
The use of power tools would not necessitate a high level of expertise; if you use them once, you will master them.
Since they are powered by electricity or batteries, power tools often save the user's energy.
Power tools are more accurate. When using power tools, the degree of accuracy is higher than when you use hand tools. Since power tools rely on a power source, they give you peace of mind when you use them. You don't have to worry about manually manipulating them while they are being used.
Import Power Tools for Wholesale – Is It Profitable?
Due to the high importance of power tools in the industry, it's no wonder that power tools are becoming increasingly common. Many power tool manufacturers or suppliers answer the market's demand for power tools. Some of these power tool suppliers import power tools from different countries worldwide; their main purpose is to import power tools for wholesale in the market. Importing power tools for wholesale is unquestionably profitable, as they are among the finest and most profitable products available. Most importers want to import power tools, specially from China because they can buy them for a low price and resell them two or three times what they paid for them.
One of the well-known tool suppliers in china is Ronix. You can import power tools for wholesale from Ronix tools company. Ronix is one of the leading industrial tool suppliers in china and many other countries, which offers a wide range of power tools specifically designed to answer your needs. The power tools offered by Ronix are built with good quality material; therefore, they promise to deliver utmost efficiency. The most common type of power tools are drills, grinders, saws, brush cutters, etc.
New Ronix Brush Cutters
Recently, Ronix has developed a new product series, including brush cutters and many other innovative ones. Many garden tool suppliers import Ronix brush cutters to wholesale them since they are of high quality, and Ronix distributes them at a reasonable price. Ronix 4553, 4554, 4553 are new brush cutters launched recently. Ronix Brush cutters can cut through overgrown brush. They can also cut brushes in difficult-to-reach areas where larger machines cannot.
However, most brush cutters are difficult to use, and if you have to clear a wide area, exhaustion can set in, but with the new generation of Ronix gasoline brush cutters, you don't feel exhaustion any more since they are equipped with a 1350W engine with high-torque, 900ml tank, ergonomic aluminum bike style handle and shoulder ergonomic harness. These gasoline cutters use a 1:40 ratio of gasoline to oil which is great. Their engine has 51.7cc capacity, and it operates with the maximum speed of 7500 RPM. New Ronix brush cutters have an innovative design clutch system that causes better performance and higher efficiency.  In addition to all these great features, an excellent CHAMPION ignition system of this tool results in powerful, smooth running. So much power will be at your service!
Suppose you are planning to import power tools for wholesale, especially gardening power tools; and price and quality are of great importance to you, in that case, don't forget to import new Ronix-branded brush cutters since brush cutters 4553, 4554, 4555 have everything for you to make the best of your garden. So, these brush cutters would be one of the best options for wholesalers who intend to import power tools for wholesale.