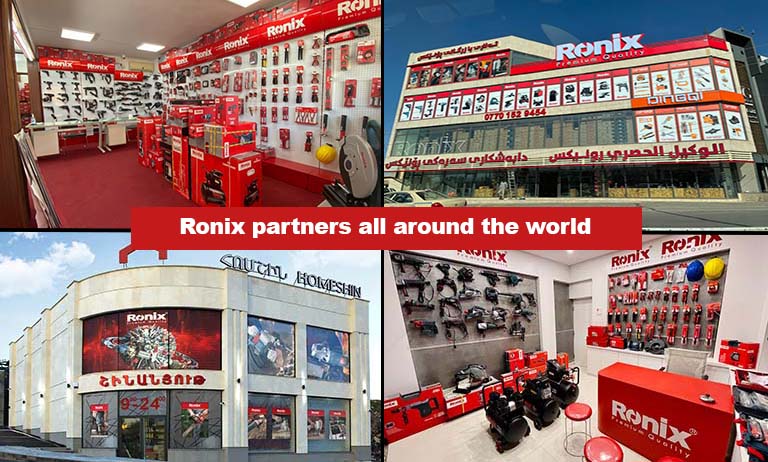 Since its inception, Ronix Tools has pursued the aim of increasing its scope of business beyond the borders and succeeded in making its mark on the international market. This has motivated us to set great goals to supply as many customers as possible with our products and services.
In the span of nearly two decades Ronix Tools has developed its presence in more than 90 countries in Europe, South America, the Middle East, etc. With "Costumer service" as one of our core values, we've always tried to provide our customers with the best possible services and support them in every stage of our cooperation. Providing customers with free advertising materials in order to boost their sales and to raise brand awareness in their target region, is just an example of various services that Ronix offers to its clients all around the world.
When it comes to store and showroom branding, we are always there to deliver the most creative solutions to our customers worldwide as you can see in the following images.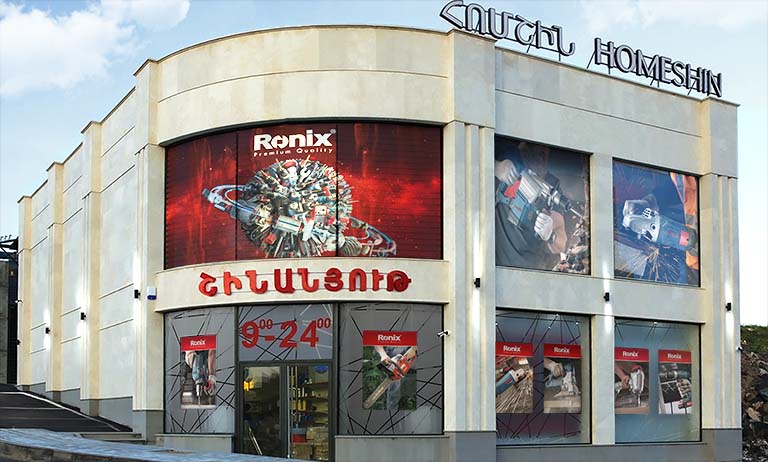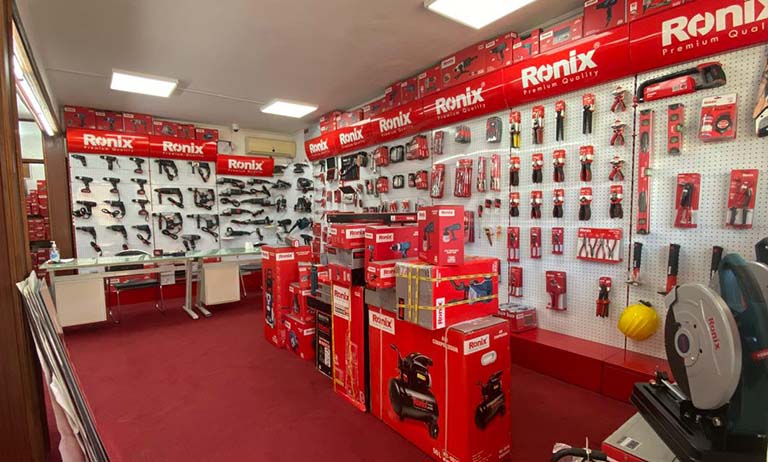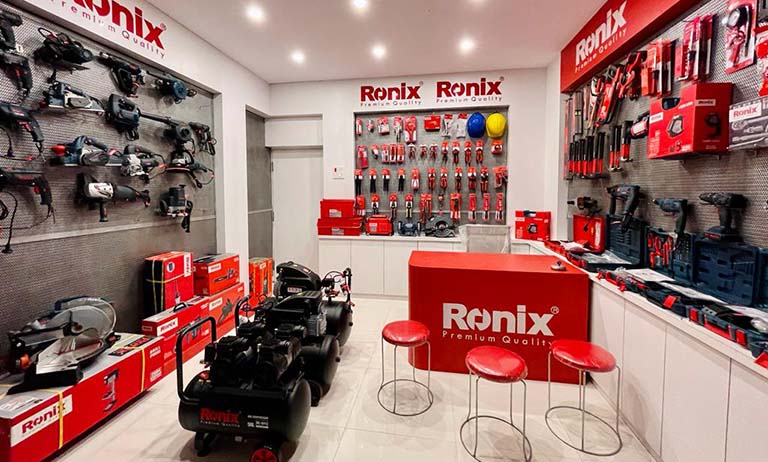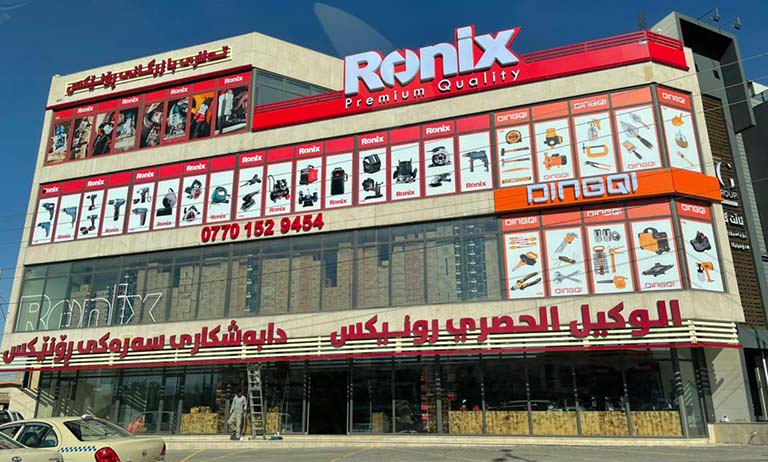 To get more information about the variety of our branding agency services click here.