Events
Ronix Participates in Dubai Big5 Exhibition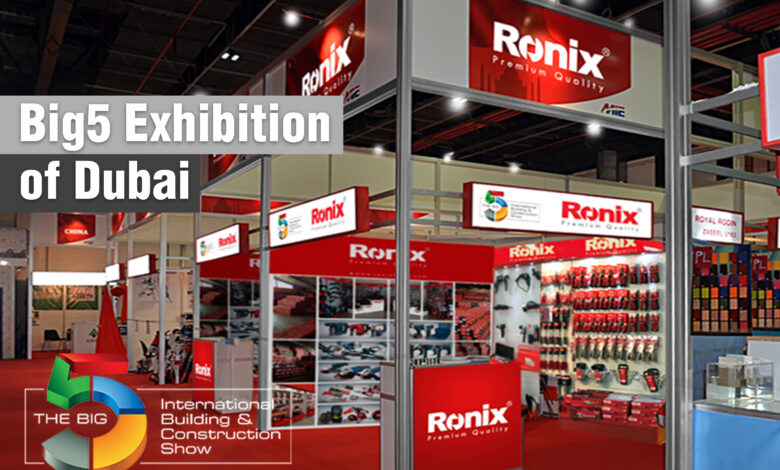 Ronix participated in Dubai Big5 Exhibition of Tools to have a better representation of this brand to the world, especially the customers of the Middle East countries.
Dubai Big 5 Exhibition is the Dubai's largest business fair, held at the Dubai World Trade Center. The Big 5 is the largest and most important event for the global construction industry in the Middle East, Africa, and South Asia region, acting as the gateway between East and west. The participants in this fair can network with each other and gain industry insight at strategic conferences.
As a corporation professional in a variety of tools as well as accessories, Ronix participated in this exhibition to represent all its tools and display its high-quality, innovative products so that the world of tools industry become more familiar with this developing brand.
Based on the long-term plans the company has defined for itself, and due to the potential lying in the global market of tools, Ronix's administrations have defined long-term plans for themselves to expand the international branding and find their rightful place in the world among all the other famous brands in this industry.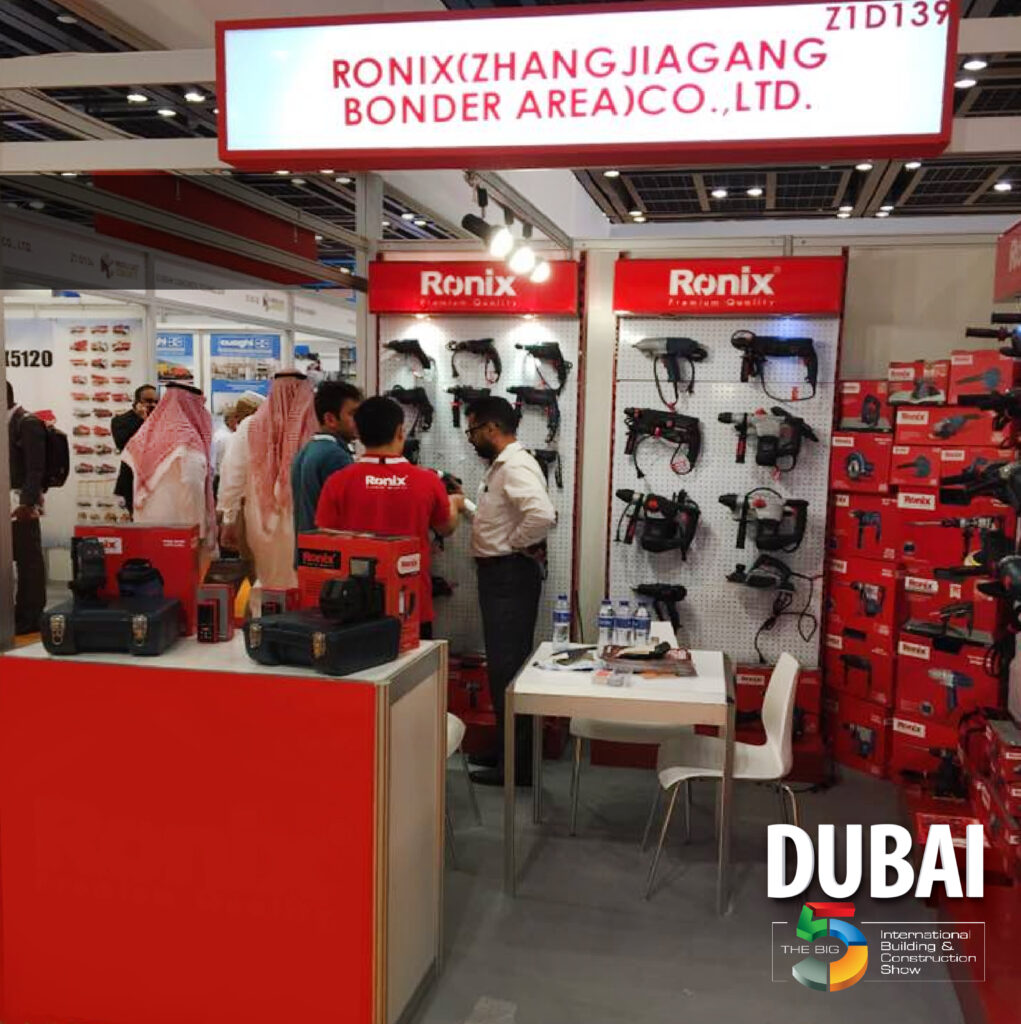 As the traditional ways of selling the products, in a world like an industrial workshop, could be destructive for a business, up-to-date companies are aware of this point and have to innovate new strategies.
Nevertheless, Ronix has decided to prove itself through participating in such important fairs so that the world becomes more familiar with these innovative high-quality tools which can compete with many other leading products and brands across the world.
Through earning valuable experiences over the past years of being active in this industry, Ronix Tools Company succeeded in grabbing the attention of lots of visitors and other corporations as well.
By pushing new frontiers with the help of digital technologies and up-to-date marketing, this corporation has succeeded to find its rightful place in this industry.
Stating that Ronix Brand was established from the very beginning based on five main pillars of: "Diversity," "Quality," "Fair Pricing," "Unique After-Sales Service," and "Professional Behavior" for its presence in this industry and the global market, the CEO of Ronix mentions that the brand has been registered and 68 countries such as Germany, Spain and China, and has a certificate of reputation.
In addition to a successful presence in this fair and introducing the brand of Ronix to the visitors and other exhibitors, such participation was a good opportunity to gain brighter ideas for creating more innovative new products and improving the quality of the current tools.