Turning your job approach can seem like walking in a maze, even if you are a professional in your current field. You may need to constantly search, ask questions, and even wander around new job sites for a long time. But, if you want to become a distributor, specifically in the tool industry, you don't need to take such a long time! Because we will give a COMPLETE GUIDE on How to Become a Distributor in the tool market.
As you know, distributors act as intermediaries in the supply chain. They connect producers to such as wholesalers, retailers, or value-added resellers (VAR). As the job is a total business-to-business one, if you are willing to step into the industry, you should first know the field and your prospects very well, while you are aware of all the technical and maintenance points of the products you are going to specify. But before diving into the issue, you may be willing to answer a mostly-asked question: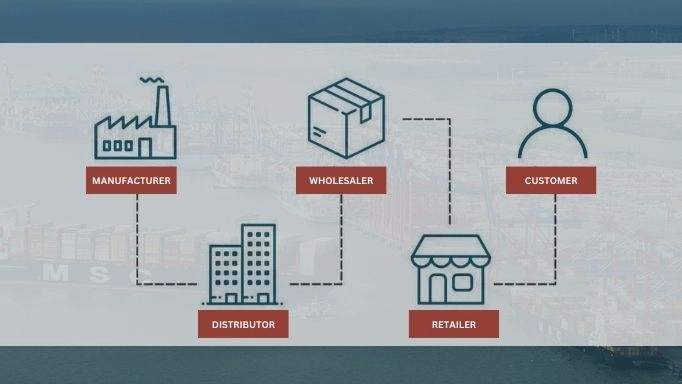 What Are the Benefits of Becoming a Wholesale Distributor?
When thinking about how to become a wholesale tool distributor, you may think about a more basic question: Is it worth it?
To answer this question, let's get into the benefits of becoming a distributor. One of the most important issues you may face is Improvement opportunities. The good news is that becoming a tool distributor will bring many opportunities for jumps in your work field. As the manufacturers and suppliers expand their business, distributors will experience growth as well.
Alongside this, being a wholesale distributor will provide you with fewer investment requirements and consequently fewer risks. So, this job is more likely to be a safe job.
However, you should take notice that not everybody can be successful in tool distribution, otherwise, they deliver specific characteristics.
Let's know more about them:
Who Can Be a Successful Tool Distributor?
It seems simple but needs an extensive background in research and experience to become a productive tool distributor.
You should be a master of all the tools you are going to distribute! No matter whether you are going to work with some simple hand tools such as wrenches and screwdrivers, or some complicated huge power tools such as demolition hammers or drill presses.
Their entire specifications, and capabilities, including their raw material, operating voltage, power output, weight, size, and compatibility with different accessories or attachments. On the other side, you should have proper information about their safety and maintenance requirements as well as the regulatory requirements such as CE marketing or UL listing.
But that is not the entire story, to be a first-class distributor, you need to be a lord of relationships too! You need to build and maintain strong relationships with suppliers while finding the right prospective customers. This can help secure competitive pricing, reliable inventory, and access to new products or innovations.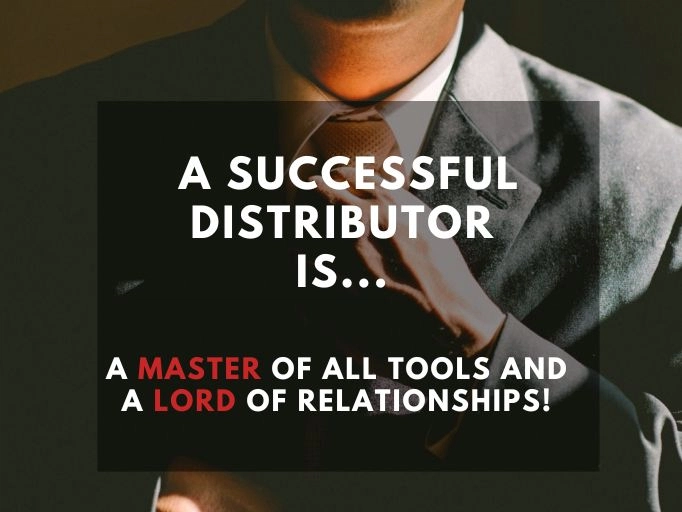 Along with these two important features, to level up to a perfect tool distributor, you should bring other advantages such as preparing high-quality tools, efficient logistic strategies, good marketing skills, and reliable customer service. In fact, these are factors that you can gain during your journey to become a tool distributor too. Then let's leave it here and dive into the process you should take to get into the new positions in the supply chain.
Let's take the first step:
Conduct Market Research
To step into this stage, you need to define your target market first. Just determine the specific market segment you want to work with. Consider elements including geography, consumer demographics, industry (e.g., construction, automotive, woodworking), and customer demands.
This will enable you to concentrate your research efforts and target the appropriate audience with your goods. You may be interested in working with local power tool wholesalers that work in the automotive sector. If you define every single detail about them, you can accurately plan to serve them as a tool distributor.
Then, go for identifying existing tool distributors. See what is their offerings, strategies, distribution channels, pricing, and customer support tactics. They are your actual competitors and you should find out their strengths and weaknesses to find the potential in the market. Maybe the distributors in your country haven't noticed specific tools for DIYers, comprehensive market research will give you the info you need and help you outstand by filling the market gaps.
But it is not the entire story, you need to identify the potential suppliers as well. Let your market research include a full assessment of their product quality, range, pricing, and reliability.
In the end, a SWOT analysis (your Strengths, Weaknesses, Opportunities, and Threats in the market) would be a great conclusion for your survey. By it, you will be able to detect every single opportunity, and risk in the market.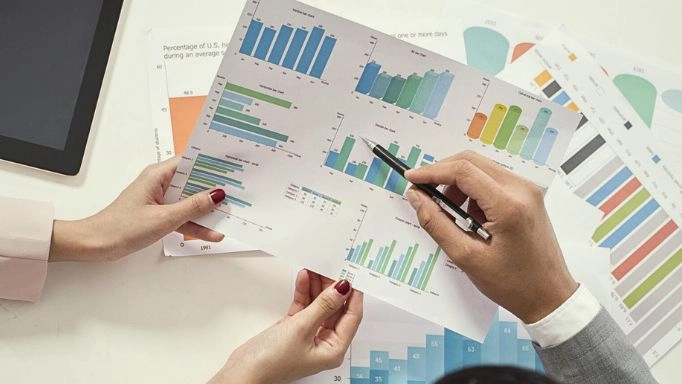 Create a Business Plan
Now it's time to consolidate your research findings into a comprehensive business plan for your distribution. To create it, follow these essential steps:
Provide an Executive Summary
The first step in creating a business plan is to give an overview of your business, including your mission statement, vision, and the core objectives of your tool distribution venture. Summarize the key points of your business plan, and highlight your unique selling proposition and competitive advantage.
Describe Your Company
Where is your company's location? Is your company a local one working in a determined geographic district, or an international entity going beyond borders? Is it owned by one person or a committee? What is your venture's legal structure? A C-corp or an LLC? Describe them all in your business plan. Then, don't forget to explain the history and background of your business and the reasons behind starting it. Clearly define your business goals and how you are going to achieve them.
Define Product Line and Suppliers
You should Describe the types and ranges of tools you plan to distribute. Then answer questions such as: "How are you going to source your tools?" "What kind of partnership will you have with suppliers or manufacturers?" Will you have an exclusive supplier partnership that you work with just one or a preferred supplier relationship in which you select a group of suppliers? Or you may consider other types such as drop-shipping partnerships which consist of shipping tools directly from the supplier to the customers on your behalf. And also, consignment relationships that include stock and sell processes.
Determine the Standards and Safety Requirements
There are different types of standards and quality checks that you should be aware of. Then you need to choose which ones you are going to pick having them as your business disciplinary rules. Here is a brief list of them: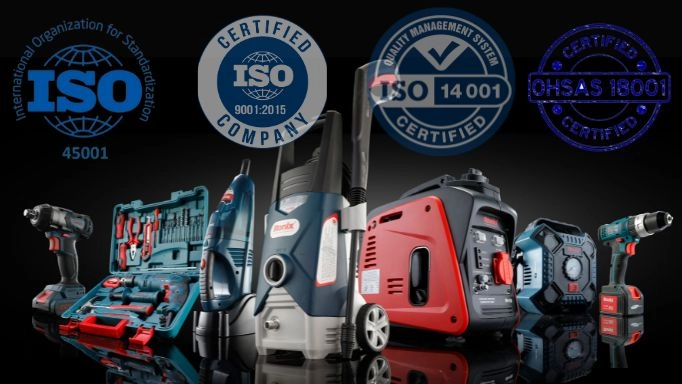 ISO 9001: the most widely recognized and respected quality management system standard in the world.
ISO 14001: An environmental management system certification, designed to let businesses minimize environmental impact.
OHSAS 18001/ISO 45001: health and safety management certifications designed to help businesses improve their workplace safety and avoid the risk of accidents and injuries.
CE Marking: a certification indicating a product complies with the European Union health and safety requirements.
UL Listing: A certification indicating a product has been tested and certified to meet certain safety and performance standards.
Draw an Organization Structure
Show the structure of your tool distribution business. Highlight key team members and their roles and responsibilities. Add some information about their qualifications, relevant experience, and their contributions to the business. Discuss any advisors or consultants you have engaged.
Go for Your Ultimate Operational Plan
After determining all the factors above, now start to outline the operational aspects of your tool distribution business. Describe your management processes, including sourcing, storage, and logistics. Explain your order fulfillment procedures, quality control measures, and any certifications or standards you will adhere to. Discuss the technology and systems you will use for the entire operation process. But notice that before taking any action you should forecast your financial issues including income statements, balance sheets, and cash flow documents. That will help you stay more realistic in your way.
Pass Legal Processes for Starting Your Business
Legal processes are indispensable parts of any business and to become a tool distributor is no exception. First, you should be aware of the specific rules of your industry and the zone you are going to work in. But what you should do to act in their framework? let's take a look at the stages you are to pass: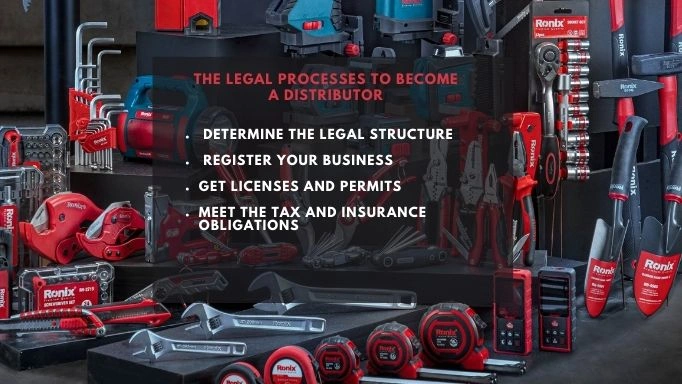 Determine the Legal Structure
There are some structures in the business world that you can apply for your job according to your needs and equipment. The most common ones include sole proprietorship, partnership, limited liability company (LLC), or corporation. To ensure what form is better for you, you can consider consulting with a business lawyer to determine the most suitable structure for your specific circumstances.
Register Your Business
If one asks what is the first legal action to become a tool distributor, the answer is to register your business. You need to pass your region's legal processes to register your tool distribution business.
This typically involves choosing and listing a name and getting a business registration certificate. Obviously, the specific requirements vary based on your country and local regulations.
Get Licenses and Permits
Check the licensing and permit requirements for tool distribution in your geographic zone. It differs region by region, but generally speaking, you may need a general business license or a sales tax permit. But to become more specific, you need permits for handling certain types of tools (e.g., high-risk materials), certificates of labeling, quality control, and safety.
CSA (Canadian Standards Association- a safety standard for electric tools), IEC (the International Electronical Commission- a global standard for electric tools' safety), and RoHS (Restriction of Hazardous Substance- a certificate that determines your power tools don't include high-risk materials) are some of the certificates that you may be in need. Contact your local government or business regulatory agency to understand the requirements and complete the application process.
Familiarize yourself with any industry-specific regulations and compliance standards applicable to tool distribution. This may include safety regulations, labeling requirements, or quality control standards. Ensure that your operations align with these regulations to maintain legal compliance and uphold the reputation of your business.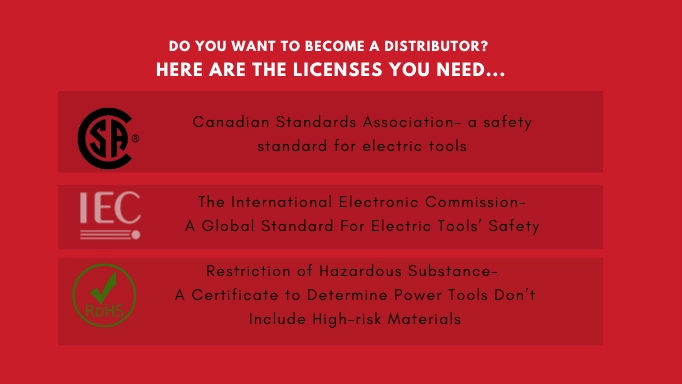 Meet the Tax and Insurance Obligations
Register for tax identification numbers, such as an Employer Identification Number (EIN) or a Value Added Tax (VAT) number, if they are needed in the country. Gather enough data with tax laws and regulations related to sales tax, income tax, and any other taxes. Additionally, recognize insurance coverage, such as general liability insurance and product liability insurance, to decrease potential risks and protect your business from legal claims.
Consulting with a tax and insurance professional would be a great option too. It will ensure you meet all the requirements.
Find Your Tool Manufacturer/Supplier
For all those wondering "how to become a tool distributor?", we should say that finding a reliable manufacturer or supplier is a very crucial step. To find one, you should have broad information on the tool market. To obtain such data, you need to conduct thorough research. After determining the type of tools, you want to distribute, you should gain a comprehensive view of industry trends. That will help you find producers who are up-to-date and actively follow the trends.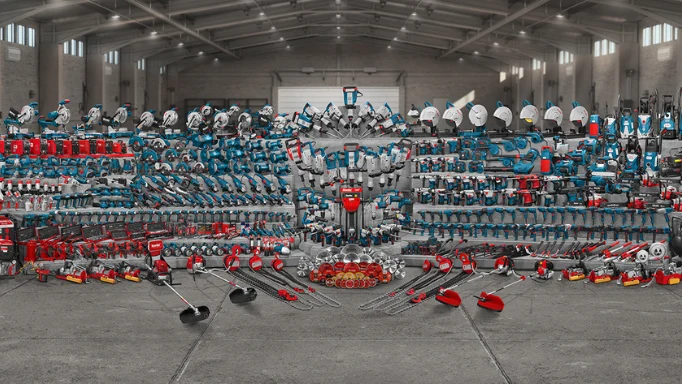 To gain realistic insights you can:
Take Part in Industrial Tradeshows and Exhibitions
Don't miss tradeshows, exhibitions, and industry events related to tools and equipment if you are enthusiastic about how to be a wholesale distributor. It is a great opportunity for you to meet manufacturers and suppliers directly and establish durable connections with them. You would find many local and international fairs around. Here are some of the most well-known ones:
International Hardware Fair (Cologne, Germany)
International Machine Tools and Metalworking Tools Technology Exhibition (Bengaluru, India)
Import and Export Fair (Canton, China)
International Hardware and Tools Expo (Shanghai, China)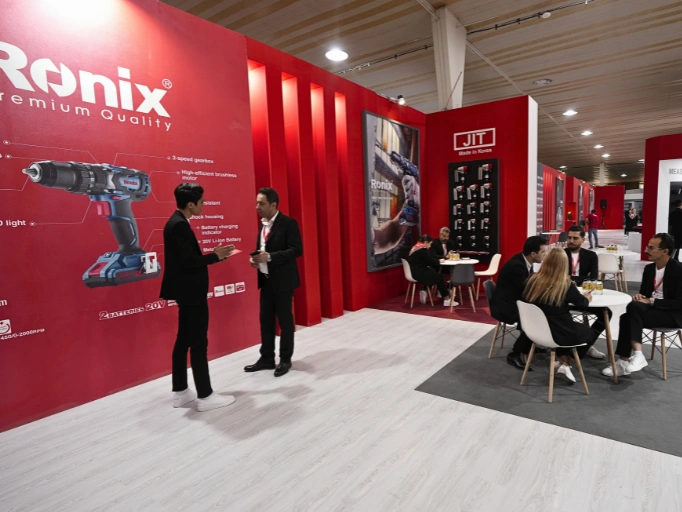 Find Online B2B Platforms
Utilize online directories and business-to-business (B2B) platforms that connect buyers and suppliers. Websites like
Alibaba
Global Sources
Made-in-China
KOMPASS
Go 4world business
Thomas net
Europages
e-World Trade
are popular platforms where you can search for tool manufacturers and suppliers globally. These platforms provide you with detailed information about the products, company profiles, and contact details.
Join Industry Associations and Networks
As in other industries, those in the tool industry have associated many networks to keep in touch and communicate regularly. If you are eager to become a tool distributor, find the local and international ones, and join the most relevant ones to your field of work. They often have member lists that can help you find and create great bonds with a wide number of manufacturers and suppliers in no time. Networking with professionals in the field can provide valuable recommendations and referrals as well. If you are seeking some of them here is a brief list:
Specialty Tools & Fasteners Distributors Association (STAFDA)
Hand Tools Institute (HTI)
Power Tool Institute (PTI)
Industrial Supply Association (ISA)
Automotive Aftermarket Suppliers Association (AASA)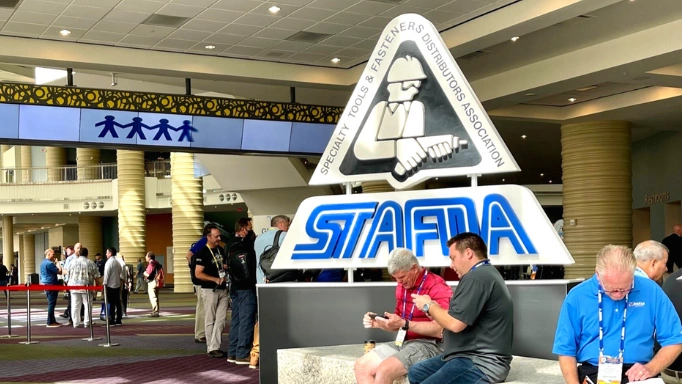 Request References from Other Distributors
If you are more eager to know how to become a wholesale distributor, one of the best options for you is to ask existing distributors or customers about the manufacturer or supplier. Just contact these references to gather insights from their experience working with the company. Consider factors such as product quality, reputation, pricing, customer support, and delivery options.
Additionally, check the brand's reliability by checking the supplier's financial stability, certifications, and regulatory compliance.
Reach out to Manufacturers and Suppliers
After identifying potential manufacturers or suppliers, contact their sales representatives or business development teams and express your interest in becoming a distributor for their products. Let them inform you about their distribution policies, product availability, and any specific requirements they may have.
Then negotiate the terms of your distribution agreement. Discuss pricing, payment terms, minimum order quantities (MOQ), territorial rights, marketing support, and any other relevant aspects.
Find a Shipping Partner for Your Distribution
As a distributor, you may have various options for getting shipping services. The specific shipping solutions you get may be different according to your shipping partner and the unique options that are available in your region. Here are some of them:
Domestic Shipping
International Ocean Freight
Air Freight
Ground Transportation
Based on your needs and your business size and location, you can find a shipping company that can provide you with one or more shipping options. However, no matter what type of shipping you are going through, the company should deliver specific features, including:
A Good Brand Reputation
A Long Experience of Tool Shipment
Fast Transit Time
Wide Coverage of Geographical Zones
A Well-established Tracking System and Process Clarity
A Comprehensive Insurance Coverage
A Reliable Customer Support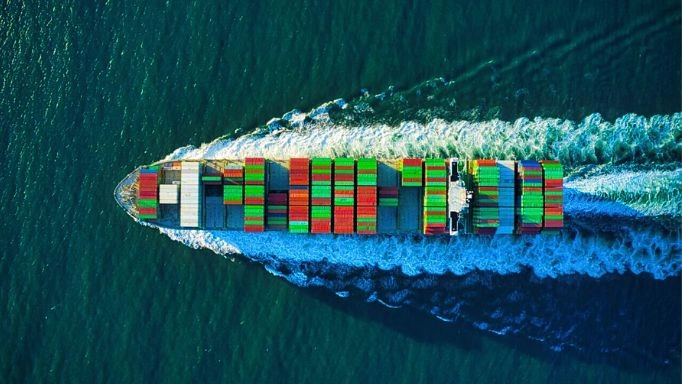 Made sure the company you choose is a dependable one, you need to determine your type of partnership with them. There are different options available for you including:
FOB is a type of contract in which the seller is responsible for the goods until they are loaded onto the determined mode of transportation (e.g., ship, truck, or aircraft) at the specified location. Once the goods are loaded, the responsibility is transferred to the buyer, who then bears any risk and costs. FOB is commonly used in international trade.
CIF (Cost, Insurance, and Freight)
CIF indicates that the seller is responsible for the cost of the goods, transportation to the destination port, and insurance coverage during transit. The seller arranges and pays for the transportation and insurance on behalf of the buyer. Once the goods reach the destination port, the buyer will be responsible for any further costs, including import duties, taxes, and onward transportation.
Think About Your Tools Warehouse
The fact that you need a warehouse or not, or what size of storage you need for your job totally depends on the form of your partnership with the suppliers and manufacturers, the size of your business, and the volume of tools you handle. In case you have signed a drop-shipping contract with your supplier, you may not need to have a great warehouse or buy one. Regarding this contract, you take orders from customers and communicate them to your suppliers, then the supplier will ship the tools directly to the customers on your behalf.
On the other side, if you are related to the supplier under a consignment relationship, you will require a warehouse, either a broad or small-sized one. Because in this agreement you need to get the tools from the supplier and stock and sell them.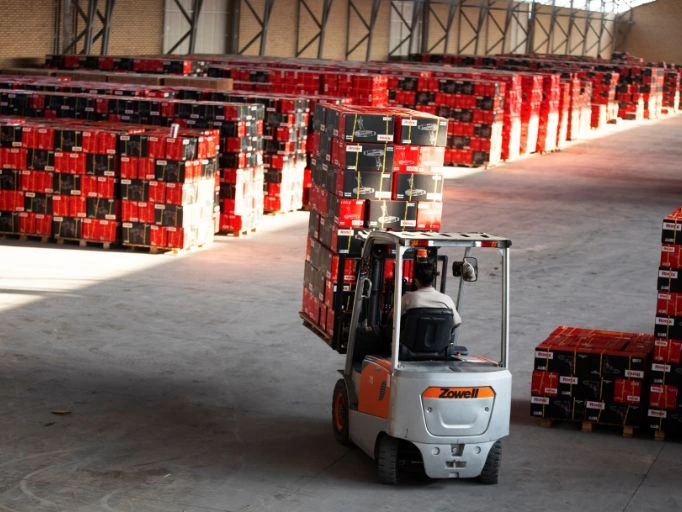 Then, if you need a warehouse for your business, here are some key considerations for your warehouse and logistics requirements:
A Scalable Warehouse Space
Consider factors such as the size and dimensions of the tools, shelving systems, and any specialized storage needs for particular types of tools. Just calculate the entire room you need based on the factors and try to predict if you will need more space in the future. Ensure that your space, equipment, and processes can accommodate future expansion and changing business needs.
A Well-established Management System
An efficient inventory management system is a great option for tracking and organizing your tools. This can include a barcode or RFID technology for scanning and tracking products, inventory software to manage stock levels, and proper labeling and categorization to facilitate easy retrieval.
Being equipped with different equipment and machinery like forklifts, pallet jacks, and packaging machines for tasks like loading tools, palletizing, and packaging is another point that should be considered in your warehouse management.
Reliable Security Measures
Put security measures in place to guard your stock against theft and damage. Installing security cameras, alarm systems, entry control procedures, and enough illumination are a few examples of this. Consider insurance protection to fend off any losses.
Start Marketing for Your Tools
After Outlining your marketing and sales approach and branding strategy, you need to go for an advertising agency to become a successful tool distributor.
They may also be willing to discuss some of your strategies and approaches. So, with a professional marketing partner, you can reach the ultimate framework for your marketing. You can find your own way of marketing to raise brand awareness; online marketing, outdoor advertising, or holding events. But to start your marketing first you should develop a strong brand identity. This will be possible with a clear expression of your values, mission, and selling policies. Then, to remain in the minds, you need to create a memorable logo, tagline, and exclusive visual elements.
Then, based on the elements, build your platforms including a user-friendly, SEO-based website that showcases your products, services, and company information, and Social Media platforms such as LinkedIn, Facebook, and Instagram pages with proper written audio, and video content. This will help you find a good immediate connection with your customers.
Email marketing, influencer marketing, online advertising (such as Google ads), and producing customer testimonials will be further methods that can help you show your competitive advantages over your rivals in the market.
Last Words…
"How to Become a wholesale tool distributor who performs successfully" is a question that many retailers, wholesalers, manufacturers, and all those in the supply chain may ask. In this article, we were to answer this important question as completely as possible. However, if you are at the beginning of the way and you are seeking a supplier, Ronix Tools would be an all-inclusive partner for you. Because it will provide you with an unprecedented variety of products, including 2000 types of tools and 34000 spare parts, applicable for a wide range of uses from home use to heavy-duty industrial jobs.
Besides, as Ronix has great experience working with different forwarders, it can provide you with authentic information about shipping services and companies.
Then if you are seeking a marketing agency, Ronix has an in-house marketing agency that will provide all the advertising material you need, ranging from social media content to making videos and outdoor ads, to shop and car branding.
FAQ
How do I become a distributor for a specific product or industry?
To become a distributor in a specific sector, you first need to know about the field very well, then you need to do market research and create a business plan, followed by legal processes and finding suppliers and shipping partners.
Do I need any special licenses or permits to become a distributor?
Sure. Here are some of them: CSA (Canadian Standards Association- a safety standard for electric tools), IEC (the International Electronical Commission- a global standard for electric tools' safety), and RoHS (Restriction of Hazardous Substance- a certificate that determines your power tools don't include high-risk materials).