Looking to connect loops and form a chainmaille for your jewelry business but don't know how to identify the best pliers?
Just getting into a plumbing business and want to start strong with the best tools possible?
People trust you with their cars and you care about using the best utensils to repair them?
Your intricate work with electronics requires you to be very picky with what you work with?
Well, stop right here because we're offering you an opportunity to be a semi-expert on pliers and recognize the best pliers brand!
Stay tuned and continue reading.
Types of Pliers
You probably are familiar with pliers: handheld tools that are used to grip, hold, bend, twist, or cut objects. They have two metal levers joined together like scissors but with different shapes and uses. A picture is painted, right?
Now, you thought the only type of pliers were those combination ones that your father had in his toolbox and did everything with?! Well, we've got exciting news for you: there is a whole bunch of stuff you could have done and will be able to do way easier with a vast range of different pliers. Now, let's grab each one to see which is best for each task.
Combination Pliers: Familiar, right?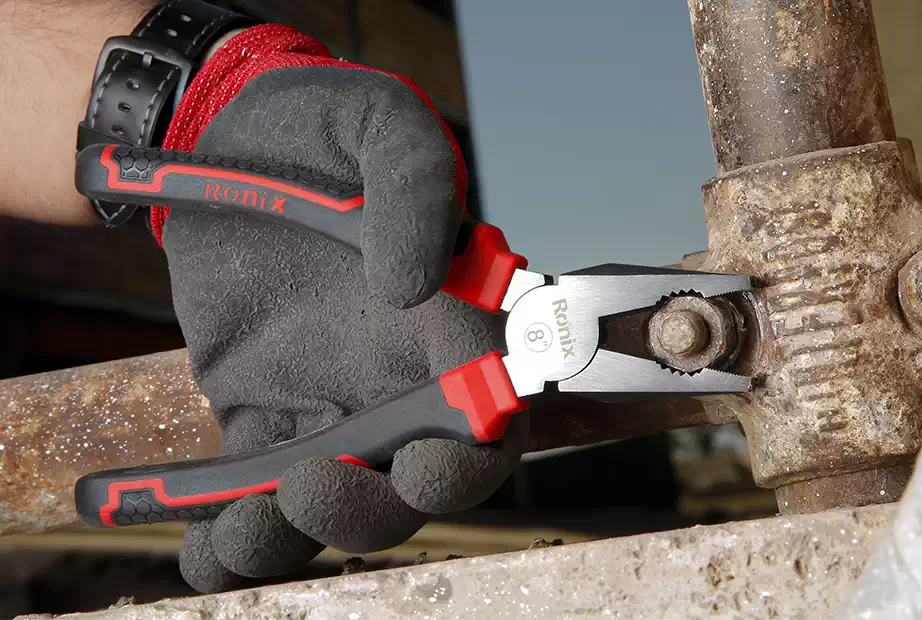 These types, also called linesman pliers by some, are probably the stereotypical face of all pliers. But don't underestimate them. They are quite versatile since they can handle two important tasks: cutting and gripping. But there's more to them. You can use them for bending, stripping, and twisting.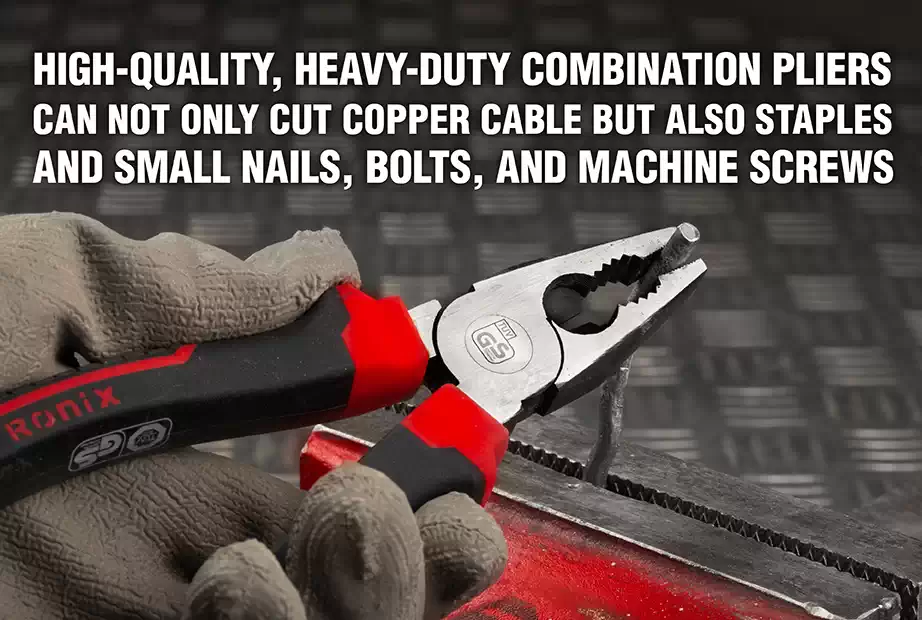 Needle Nose Pliers: Your Nosey Assistant!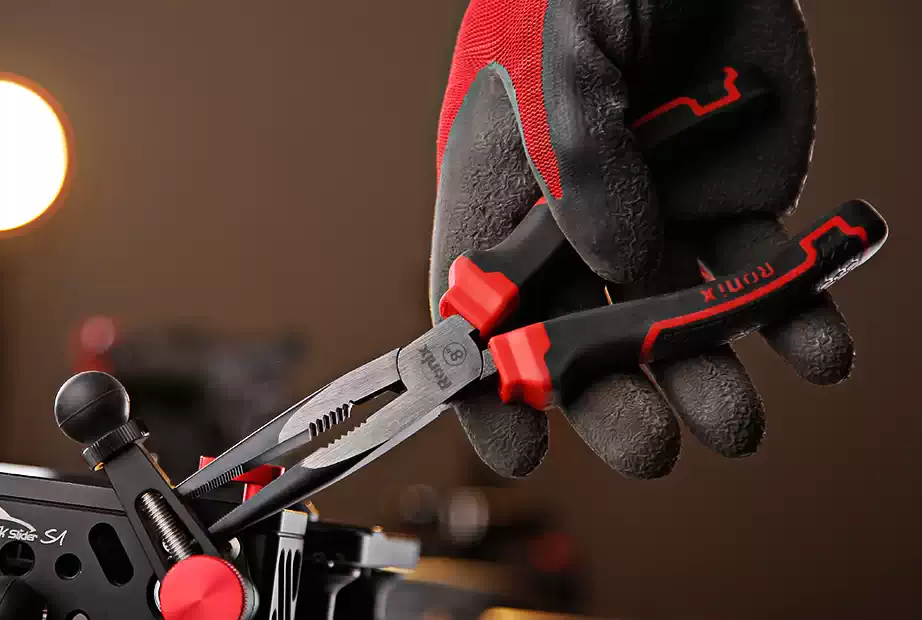 The more delicate and thinner cousin of combination pliers, these two somewhat have similar functions. Except they are more tapered, longer, and have conical jaws.
Slip Joint Pliers: Here, I'll Hold It for You!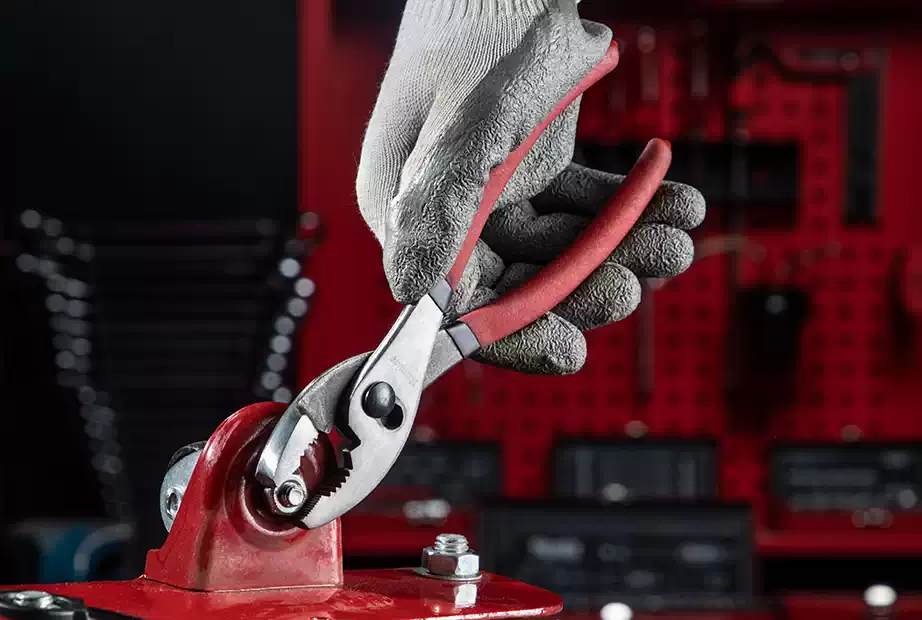 However irregular-shaped the items, slip joint pliers will grab and hold them for you. But you should know best not to just settle for a single use in a tool like this. And you don't have to! These tools are good for turning and tightening and wire cutting.
Water-pump Pliers: More Girth? I got you covered!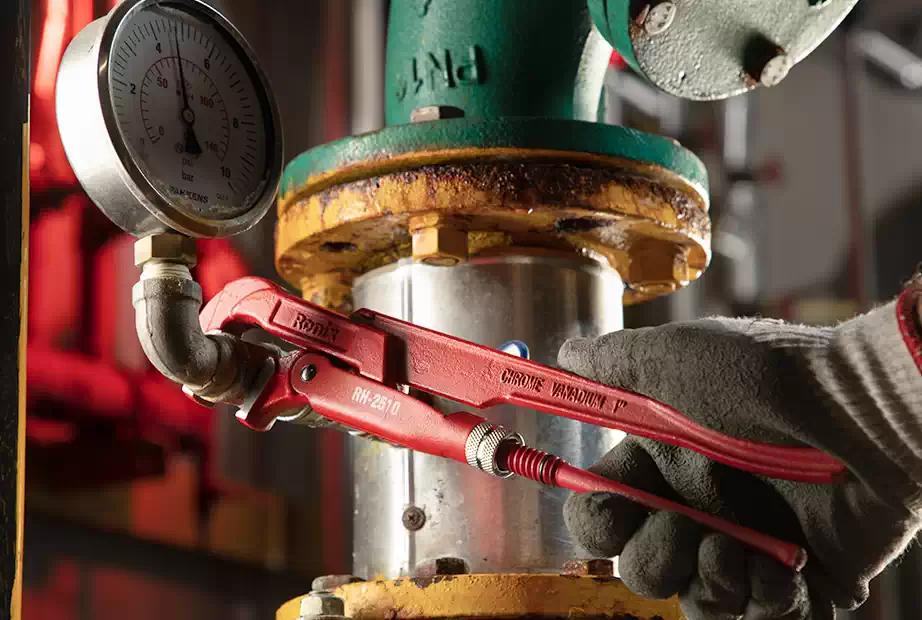 This one's kind of like the previous one but comes in handy when working with thicker objects like pipes. Also, the angled head gives you better access to infiltrate into small spaces to reach pipes.
Diagonal Pliers: Your Tall, Sharp Friend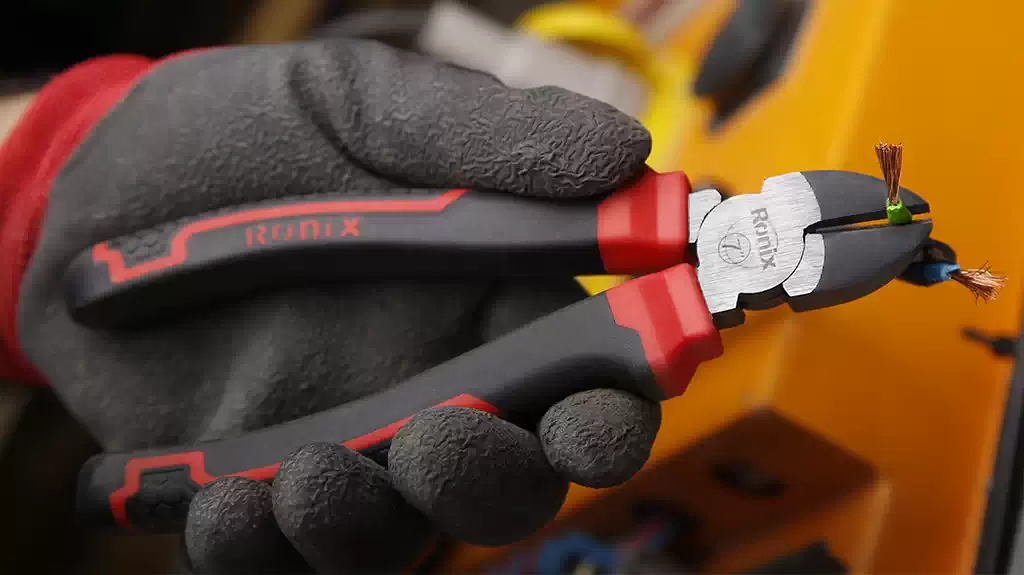 Ever felt the need to cut a nail or screw in half? Me neither but that's actually how strong diagonal or cutting pliers are! They have a long handle that gives you more leverage.
Locking Pliers: No Hands Needed!
Have you ever been in a situation where you just desperately need someone to be around and give you a hand but no one is? That's when you might even ask out loud: "Why don't I just have another hand?!"
If so, locking pliers AKA Vise-grip pliers are your guy. They can firmly lock an object and no hand is necessary.
Crimping Pliers: A Must-have for Electricians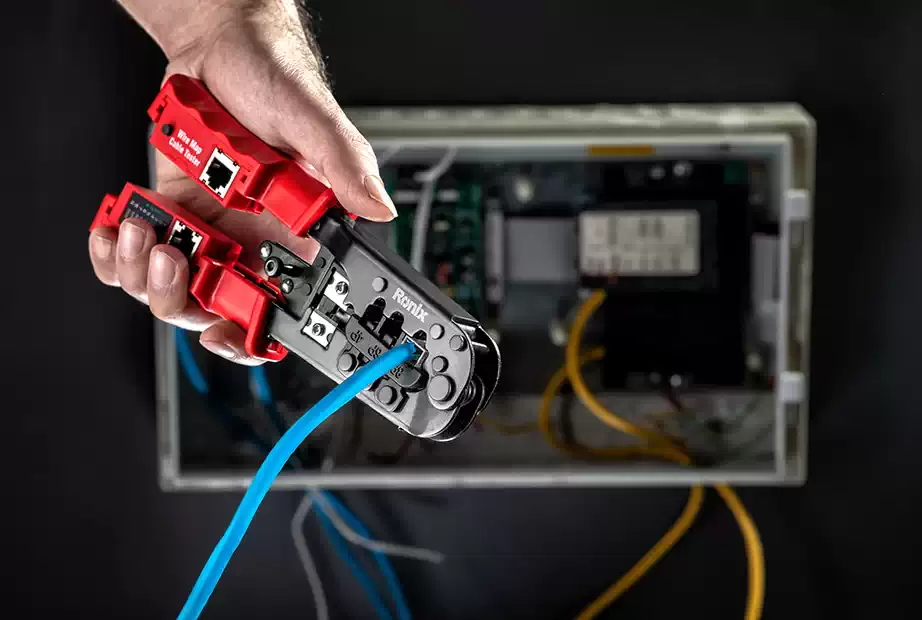 If you're looking for tools to do DIY projects, this one probably won't fit your needs. But if you're an electrician, you have no choice but to have one of these in hand. They are used when working with plugs for installing a network connection.
Snap Ring Pliers: At your Snap Ring's Service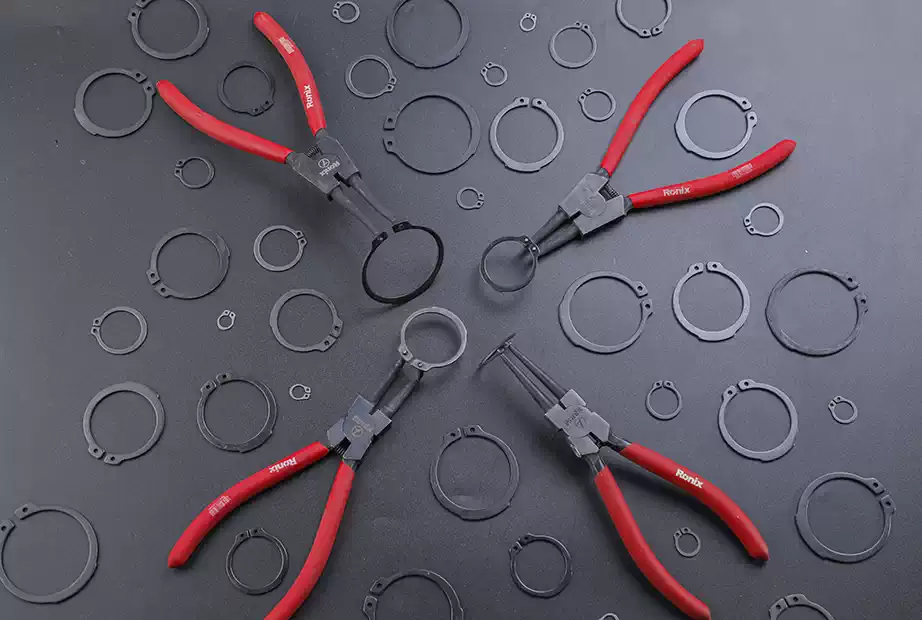 The small metal ring that is installed in a bearing is called a snap ring. They are considered fasteners. Snap ring pliers or circlip pliers are used to install or remove this ring.
Wire Strippers: for Your Stripping Needs
These are also electricians' buddies. But it can also be used in some DIY projects. As the name suggests, you can use them to strip wires of their insulation.
Fencing Pliers: Plier in a Hammer's Disguise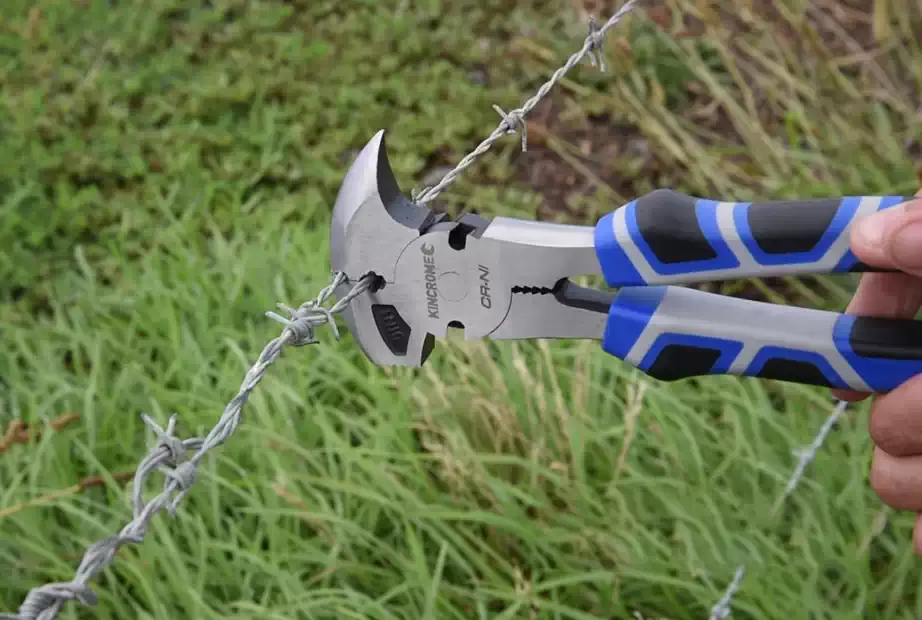 These hammer look-alikes may get you confused but it's kind of okay; because they can be used as hammers. But as the name emphasizes, they also serve as a fence maintainer.
Hand Riveter: …till Death Parts Us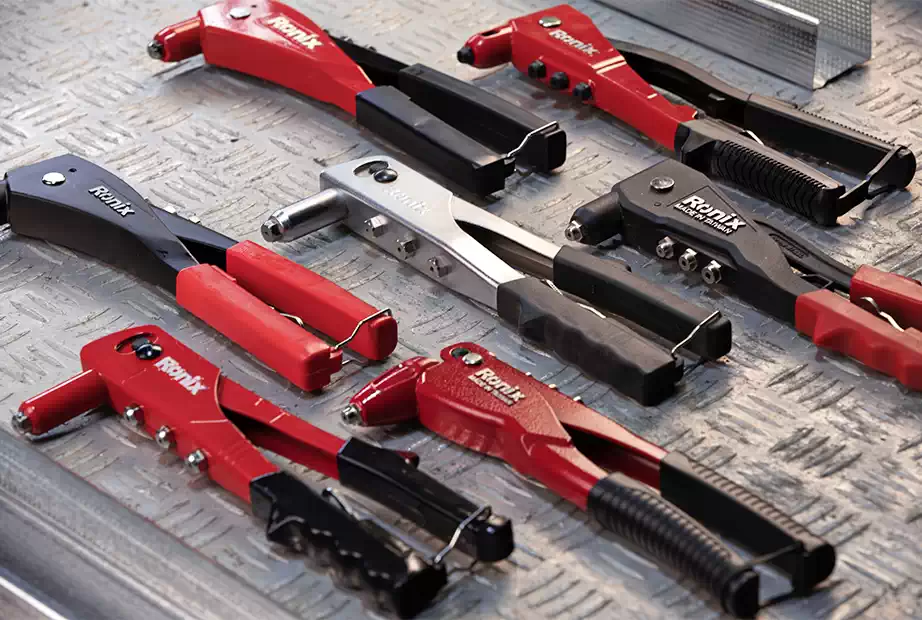 To explain the name, you use this hand tool to install blind rivets. This enables you to join two materials together permanently.
Aviation Snip: Rock, Metal Paper, Aviation Snips!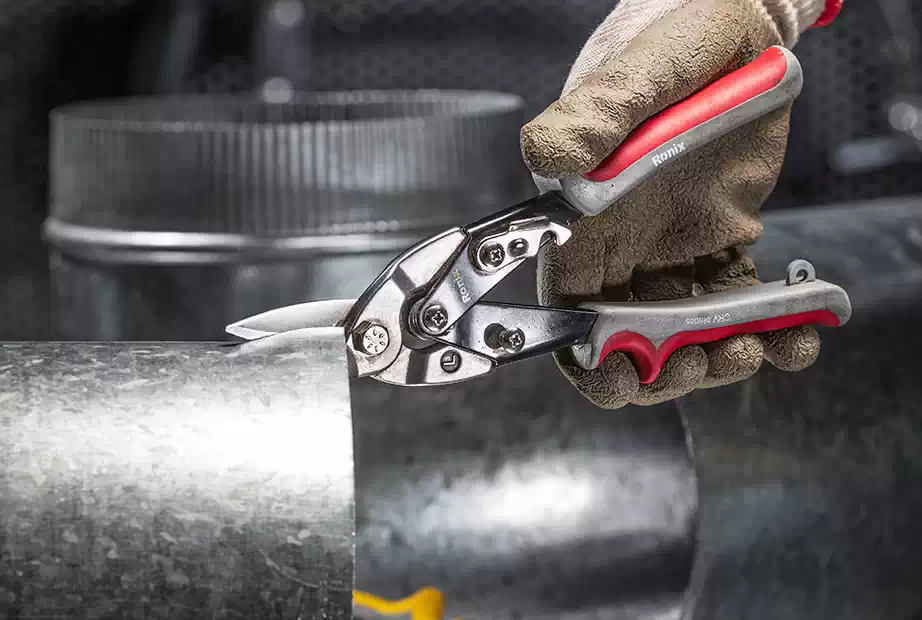 They are basically scissors for metal sheets. This is why they are also known as sheet snips. You can do straight cuts, left cuts, and right cuts with this tool.
Now that you are familiar with the vocabulary, we can introduce the best pliers brands of 2023.
Best Pliers of 2023
The world of pliers is quite vast and naming the best ones might be difficult. But knowing the best pliers brand that offers the optimum choice for you can help you along the way.
KNIPEX Tools Cobra Water Pump Pliers are versatile and easy to handle. Considering the built, practicality, and ease of use, these are one of the best choices.
Ronix RH-1191 Multi-function Pliers are what you need when you have multiple needs. The multi-functionality, though, does not affect the quality that you're looking for in your desired tool; because the stainless steel from which these are made, is durable and consistent. The Aluminium+ABS handle offers a comfortable experience while handling your job.
Channellock 526 6-Inch Slip Joint Pliers, though they are pretty basic, are compact-sized and great for long-lasting use due to the nonslip grip.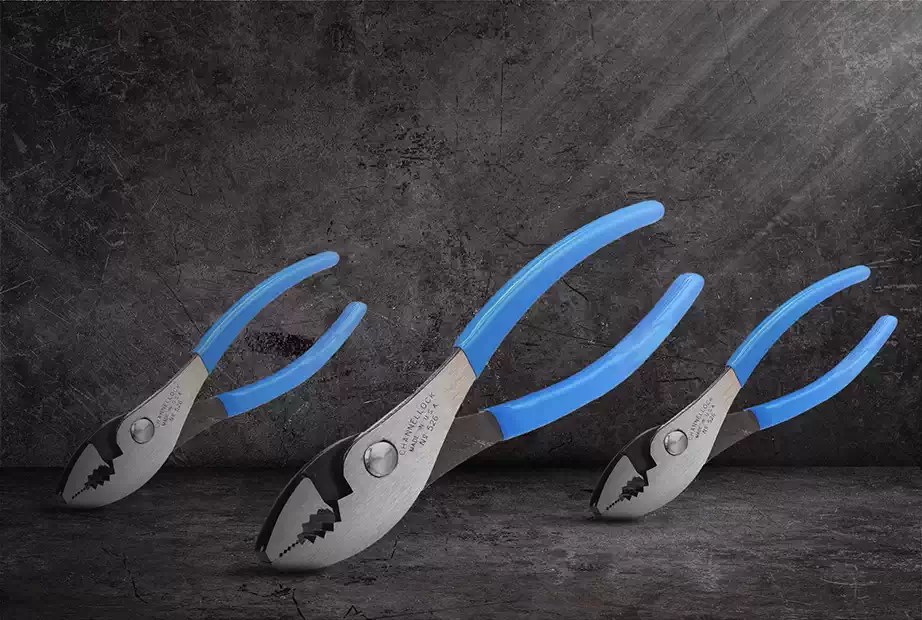 Irwin Vice-Grip Diagonal Cutting Pliers are an example of high-quality steel and handle. It can easily cut through thick cables and wires.
Best Pliers Sets: One Set to Fit Them All!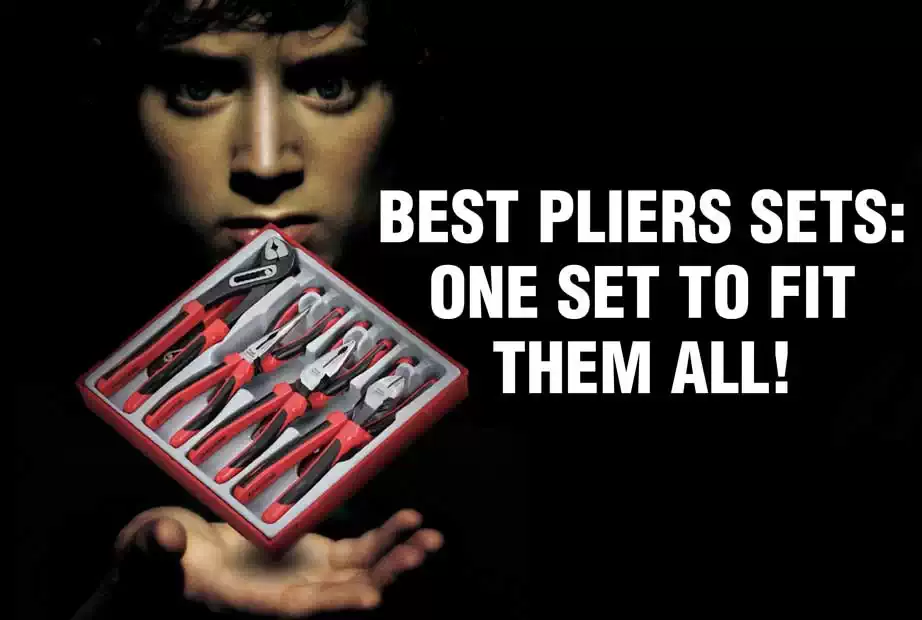 Well, it would be kind of racist to choose one type of pliers and introduce them as the best pliers. Different applications require different types of pliers.
It is possible that you can find the best tools that fit your needs in a pliers set. But then again, offering different products makes it more difficult to choose a set than just buying a single tool. So, we're here to the rescue!
Keep in mind the:
Types of Pliers: You Don't Need Everything!
Well, it's clear that you need to first determine your needs before indulging yourself in the world of different pliers and sets. If you decided to buy a set, part of the decision is pre-made by the company providing the set. You should have your needs in mind and choose one that covers the wider range of your needs.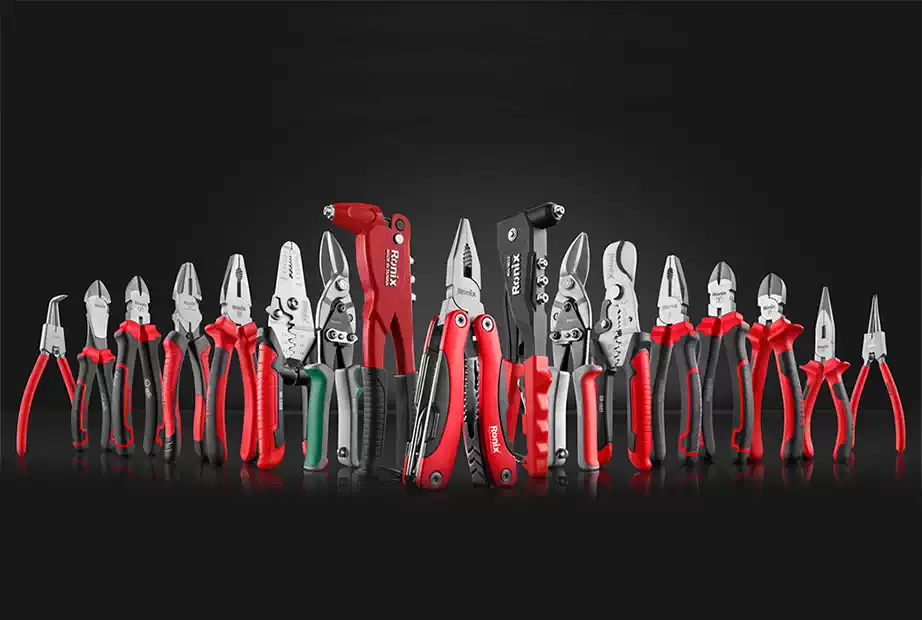 Quality and Brand: Because Why Not?!
Well, no choice is perfect. There are things that need to be overlooked. But by choosing your set from a reputable brand you lessen the chance of ending up with a low-quality set that you're stuck with. After all, buying a tool on its own is something that can be expensive. Let alone a set of tools.
So, buying from a well-known brand ensures that you buy the best value pliers and get yourself a deal!
Structure and Build
This one depends on many things:
Sturdy and endurable materials are a must when it comes to hand tools and in this case, determines the best pliers. Ronix, as an example, uses high-quality forged carbon steel that assures you of a long lifetime.
There are two sides to being able to work with a tool for a long time: first, the handle should be grippy enough to stay in your hand while you're working. Second, it should not tire your hand so you actually can hold it and work with it for long periods of time.
If there are lighter and smaller sizes and they answer your needs perfectly, don't hesitate. That's probably the best pliers you can buy. You don't want to stop every 5 minutes to rest your hands from the weight of your tools. Doing manual work is already tiresome enough!
Having two jaw blades that don't align can totally defeat your purpose of having a clean cut when using cutting pliers. So, be sure that your tool has aligned edges and can provide you with a clean cut.
Adjustability (for adjustable ones)
This applies to adjustable pliers like the slip joint ones. Check this mechanism to make sure it's smooth, secure, and easily changeable.
Locking Mechanism (for locking ones)
In locking pliers, having a strong grip on a specific subject is a must. So, you need to check the locking mechanism beforehand.
Price
As mentioned, buying tools can be costly. Though buying the best pliers might not cost you as much as a powered device, it still counts. The aforementioned brands offer you great construct and build but choosing one that also offers affordability matters.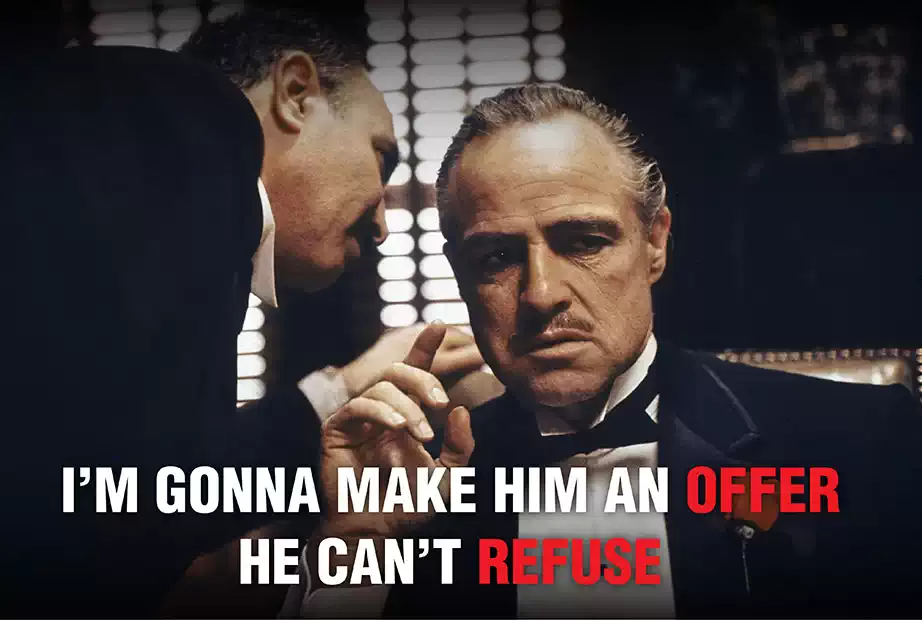 A high-quality brand like Ronix provides one of the best pliers on the market that won't hurt your hand while working, are as lightweight as they can be, and are made of durable materials. The thing that differentiates Ronix from its competitors, is the reasonable price. So, it can be your choice for buying the best pliers on a budget.
All in all, buying a set of tools is not always the best choice; as there may be some pieces that you have no use for. In that case, we recommend you go through our varied types of pliers, read the catalogs and choose the best pliers according to your needs.
Best Pliers on a Budget: Don't Forgo the Quality
We've pointed out that price is an important issue when buying pliers sets. Though a collection of tools will cost more than buying just a single tool, you're still entitled to having affordable options without settling for bad quality or less usage.
For more professional use you might want to consider buying tools for specific applications but for general use multi-function tools can be a great choice that gives you all with a price that makes sense.
Speaking of which, let's dig a bit deeper into the general application of this tool.
Best Pliers for General Use: We Want Everything!
When we're talking general use, we need versatility. There are pliers that are good for applications like gripping, holding, twisting, and cutting. That's right, we're talking about the old combination ones from Dad's toolbox. Take Ronix RH-1178 Combination Pliers for instance. They are strong, durable, comfortable on the hand, precise, and great for holding, gripping, bending, and cutting work.
Best Pliers for Electricians
Let's put this straight: if you are an electrician, you have to have needle-nose pliers and side-cutting ones. Needle-nose ones because you need to work in tight spaces and work with small objects. Side-cutting ones because that's the best pliers for cutting wires and cables.
Alongside the considerations we mentioned before buying a pliers set, there is something else that's extra important if you are an electrician. Insulated handles are what you need to have when working with electricity. This is essential when working on live circuits.
Best Pliers for Mechanics
If you're a mechanic, you absolutely need slip joint and cutting pliers. The former is because you might encounter irregularly shaped objects in a car. Your pliers should be able to grip, hold and turn them. The latter is to cut wires, cables, or other materials precisely.
Working on cars can be exhausting. We don't want our tools to add to that exhaustion. Therefore, comfort and lightweight should be prioritized when choosing the best pliers for mechanics.
Also, when working with something like a car, you need strength. This can be achieved from durable materials used in the tools.
Best Pliers for Plumbing
First and foremost, adjustability is important while plumbing. So, opt for these options. For example, water pump pliers allow you to work with different girths of pipes. Although some plumbing works may require you to use vise-grip ones to hold objects in place.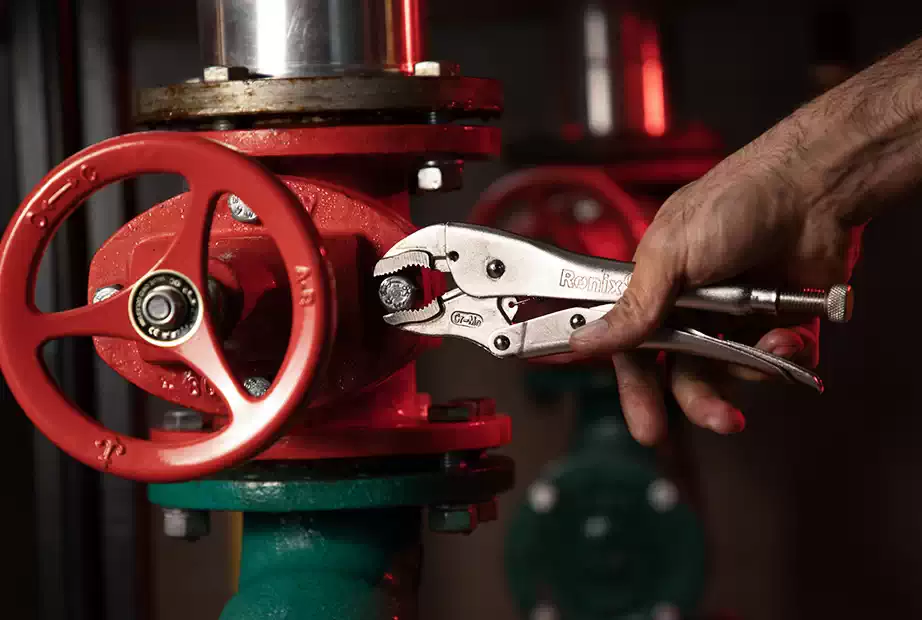 As for the materials, your tools might get exposed to moist areas. So, the best pliers for this job are the ones that don't get corrupted when in touch with water. Like chrome vanadium and high-grade steel.
Best Pliers for Cutting Wire
Diagonal Cutters are the most used and common tools for cutting wires; because they can make clean cuts on your wires.
Considering the aforementioned matters, the best pliers for cutting wire are ones that can handle different sizes of wire. Also, the cutting edge must be designed in a way that doesn't crush the wires.
Note: Opt for options with insulated handles if you are working with electrical wires.
Best Pliers for Small Spaces
Of course, the first option for small spaces is our little friend, the needle-nose pliers. They are longer, and more intricate compared to their other cousins which enables them to fit into tight spaces.
The specific need of working in a small space can call for a miniature pliers set. A set like this with a slim design can help you with a lot of your tasks in small spaces.
Also, an angled handle will rescue you when you need to reach into tight and skewed spaces.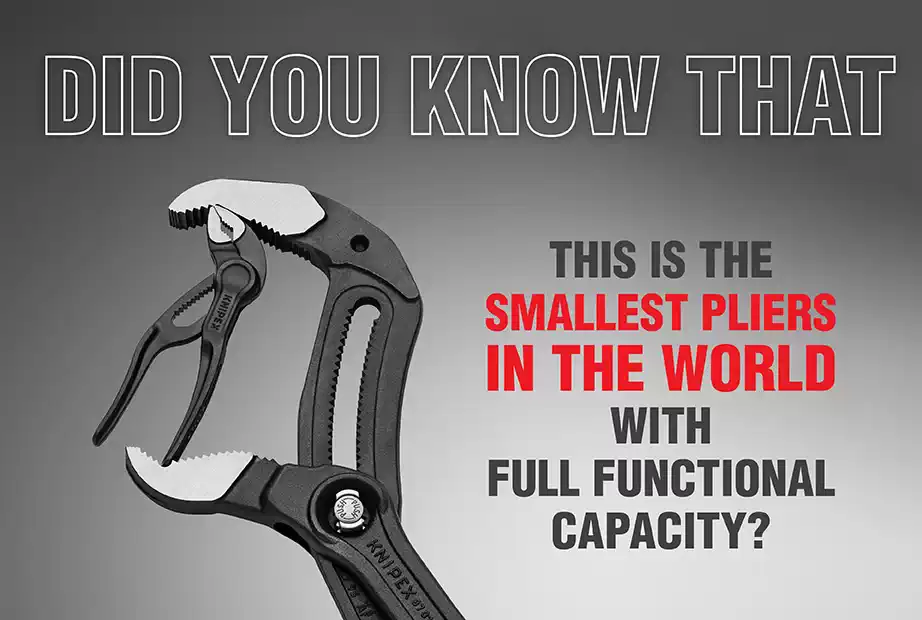 Buying Guide for Best Pliers
To sum up, the things you should be taking into consideration, here's a list for you to check out:
Identify the best pliers that correspond to your specific needs.
You have a higher chance of having a good purchase when choosing a well-known brand.
Material and Construction
You should be looking for durability when buying any tool. on top of that, keep in mind the environment in which the tool is going to be used and opt for different materials accordingly.
Working for a long period of time can be tiring. So, your best choices are the ones with ergonomic considerations.
The best pliers are easy to handle and work with. That's why you should evaluate the weight and the size.
This helps with achieving a wider range of applications.
With adjustable ones, the smoothness of the adjustment mechanism is a must.
The plier should be able to hold the object securely in place.
This is mandatory if you're buying pliers to work with electronics.
What previous customers have said about the product in question can give you a lot of insight into which one to buy.
Don't settle. Ask for all of these features AND a fair price. You deserve it and we in Ronix are trying to ensure that you can get what you want.
Best Pliers Overall
We've covered everything you should know before and while choosing and buying the best pliers. the best choice for you is mostly based on your own preferences. So, you should consider the different types of tasks you're planning to do, the materials, the handle design, the durability of the tool, and the quality in a nutshell beforehand.
Still, if you have other struggles, let us know in the comments.
FAQs:
What is the most used type of plier in the world?
The combination pliers. They are among the most versatile ones and make for one of the best pliers in the world. There are also other options that can have the most use for you which we covered.
What materials are high-quality pliers made of?
Carbon steel, chrome vanadium steel, and forged steel are among the highest-quality materials from which Ronix pliers are made of.