top garden tool suppliers in the world: If you take pride in your home garden, or your landscaped driveway is the envy of your neighbor, you understand that a lovely yard does not take care of itself. It's simple to tackle every outdoor area with a variety of lawn and garden equipment that helps cultivate your home's curb appeal with the right garden tools.
---
So, get the right gardening equipment, and you'll be able to build the garden of your dreams. You'll need a garden hoe, shovel, mattock, or even a pickax to ready the field before planting fruits, herbs, or vegetables.
• Prepare Your Lawn
If you're preparing, repairing, or cleaning your yard, garden tools will help with the heavy lifting. Choose the right axes or sledgehammers to knock out a tree stump for lawn tasks that need a bit more force. Pruners and hedge shears come in handy for thinning out dense tree branches and bushes in your yard while you prepare the area for development. After all of your prep work, use rakes to clear natural litter, level the lawn and smooth out your garden bed.
• Groom and Clean Your Garden
There are many tools and gadgets to keep you safe and get the job done when it comes to maintaining your growing plants and green lawn.
To begin, put on a pair of utility gloves and eyewear to protect yourself while you work on beautifying your outdoor oasis. After that, think about what other gardening and landscaping tools you'll need to keep your yard flourishing. Water hoses and irrigation supplies, when used effectively, will help your lawn and garden conserve water and maintain moisture, keeping it safe and happy. The movement of water in your garden is regulated by landscaping pavers, step stones, and mulch.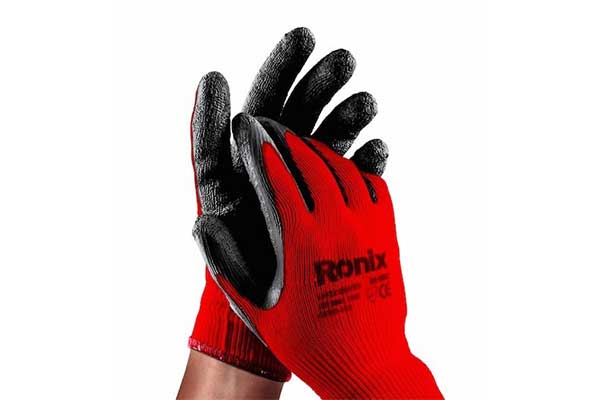 ⭕ Tip: Buy a sprayer to evenly disperse water, liquid plant food, weed repellent, and pesticides. Sprayers may be carried by hand, brought in a bag, or towed behind a tractor.
Any remaining weeds, grass, or leaves can be quickly collected and hauled away in one of the useful garden carts and wheelbarrows after a long day of protecting your outdoor field.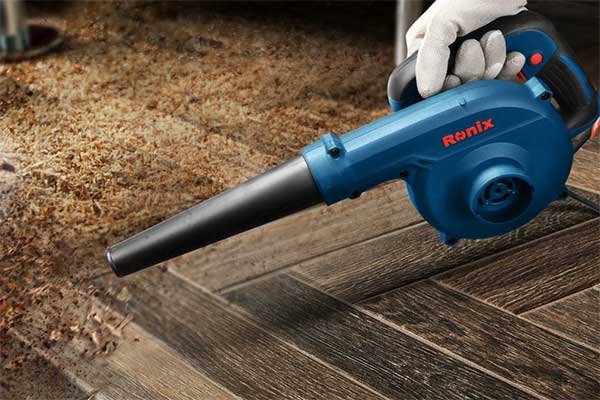 Remember that you don't have to be a landscaping expert to build a stunning yard that your neighbors can envy. If you're beginning something new in your yard or renovating it entirely with a greenhouse, DIY tips can help you improve your outdoor living experience; on the condition that you use the proper gardening tools.
Here's a short list of some reliable garden tool suppliers in the world:
• Maine Garden Products Div. of Bartlett Bench & Wire Inc
Maine Garden Supplies, a subsidiary of Bartlett Bench & Wire Inc., is a producer of high-quality gardening products, as well as greenhouse benching and retail displays, based in Howland, Maine. They also make Freedom Greenhouses in sizes ranging from 8'x8′ to 19'x54′.
• top garden tool suppliers in the world
✅ Earthquake
The Earthquake® line of outdoor power equipment dates back to the late 1950s and is part of the ArdisamTM chain of creative outdoor equipment.
That's why three partners, Arnie, Dick, and Sam, decided to use their imagination and metal welding skills to create their own power tools to make outdoor work simpler, quicker, and safer. Since then, Earthquake has remained committed to its Midwestern ideals of integrity, hard work, and creativity.
Today, Earthquake is a genuine brand of outdoor power equipment designed specifically for the industrial, suburban, and light commercial markets.
Earthquake's world-class designers and engineers, fabricators and machinists, quality management professionals, and customer service representatives all work together to respect the company's history and stand behind any product they create. With Earthquake, you can boost your power and break new ground.
✅ Melnor
Any journey starts with a single step. Melnor took his first action in 1946. Melnor quickly became the first company to launch a popular oscillating sprinkler for the home market.
Melnor has maintained an unwavering dedication to product creativity, consistency, and customer support over the years. Melnor has earned the confidence of retailers along the journey, working with them to help them expand their businesses.

They're launching their first internet-controlled water timer this year. Homeowners will now configure or change their watering from anywhere on the planet using a mobile phone, smartphone, or computer.

Melnor is excited to reimagine planting and continue to assist home gardeners in growing good lawns, gorgeous flowers, and abundant gardens for many years to come.
✅ Ronix Tools
Ronix is a well-known international tool and machine brand. Since 2005, the firm has been involved in the tool business. Throughout these years, the corporation has worked hard to earn its rightful position among the world's most well-known brands.

With over 2000 different products, Ronix is now one of the most diverse tool and technological product brands on foreign markets in this field. One of Ronix's strengths is its product diversity, which appeals to a wide range of buyers, including manual workers, carpenters, technicians, mechanics, and electricians, as well as those homeowners in need of a basic tool.

Ronix is known for its reliable and long-lasting tools. Ronix tools can be used by anyone, including homeowners, hobbyists, and professionals, to complete jobs around the house and at work. By buying Ronix goods, you can get the equipment you need to get the job done right. Tools, kits, and other items are available to assist you in completing the next task.
---
Frequently asked questions:
To dig the soil, what tool is used?
Hoe. A hoe is an excavating tool with a metal plate fixed to a long, acutely angled shaft. Excavation of soil is done using a plate with a sharp point.

What kills weeds permanently?
Vinegar kills weeds for good and is a good substitute for synthetic chemicals. To stop weed growing, use distilled, white, or malt vinegar.

What soil do you put in raised garden beds?
These proportions are recommended for most situations: 60% of the soil is topsoil. 30% of the material is compost. 10% potting soil.
Conclusion
Whether you're new to gardening or merely want to restructure the contents of your toolbox, it can be difficult to determine which gardening tool suppliers are the best to choose among for keeping Mother Nature on the straight and narrow. However, considering the reputation and functionality oftop garden tool suppliers in the world in the world, you'd be able to make the right choice.
Source: Earthquake