Out of sight, out of mind! No matter how much time, money, and energy you invest in creating high-quality tools, the key to finding loyal customers and making a lasting impact on the tool market is visibility. Without making your presence felt, becoming a household name would be just an unattainable dream.
when users seek tools, they often gravitate towards brands they've heard about the most or had a chance to try. As a tool brand, your primary mission is to not just make tools but also to steal the limelight and rise above the crowd. Alongside mastering environmental advertising and establishing a robust online presence, there's another powerful spotlight you can take advantage of: Tool Trade Shows.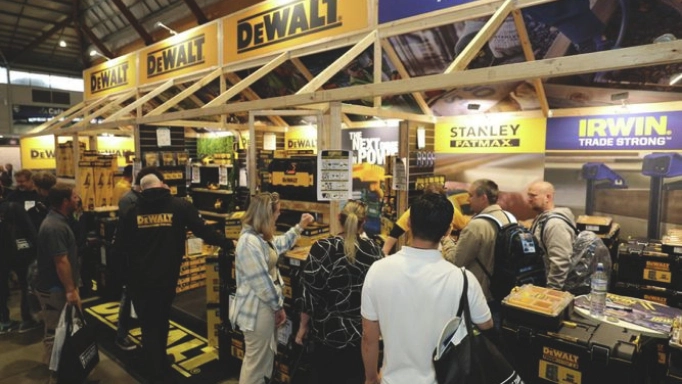 In this article, we'll delve into the world of trade show participation and explore the disadvantages and advantages of trade fairs for tool brands that strive to shine in a competitive market.
Let's discover the importance of exhibitions of this nature and see how they can make a difference.
Trade shows have a rich history dating back to medieval times when our ancestors recognized the value of exhibitions to showcase their crafts and products.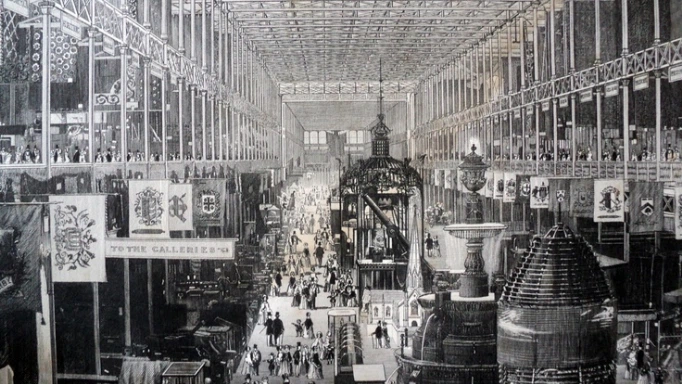 With the advent of the industrial revolution, exhibitions began to focus on tools and innovations in machinery. Today, these exhibitions have evolved into large-scale trade shows, serving as gathering places for manufacturers, investors, distributors, and end-users to gather around, connect, and share services.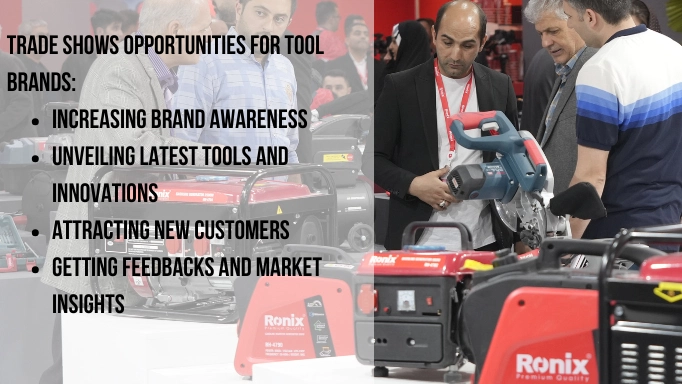 For tool brands, the Advantages of Trade Exhibitions are varied and the opportunities are numerous. Whether you're an established tool manufacturer/supplier or a newcomer in the field, setting up a booth at the right trade show will let you:
Increase Your Brand Awareness:
Trade shows provide a prominent platform to raise brand awareness within your industry. Participating in one will give you the chance to introduce yourself to the target audience, promote your brand's capabilities and communicate your core values.
Showcase Your latest tools and new innovations:
One of the most important advantages of trade shows is that they provide you with a stage on which you can display your latest tools and innovative solutions.
Securing new customers is one of the other advantages of exhibitions for tool companies. Tool trade show attendees primarily consist of tool enthusiasts and distributors who are more likely to be drawn in by face-to-face interactions and the chance to experience your products firsthand.
Get Feedbacks and Gain Market Insights:
Participating in trade shows provides essential market insights to develop winning marketing strategies for your tool brand. Here, you can receive direct feedback from clients, observe your competitors' strengths and weaknesses, and stay updated with the latest market trends.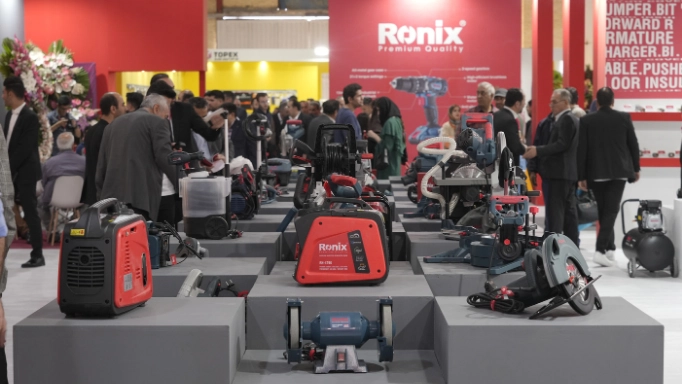 Trade shows are an ideal platform for tool brands to grow and expand their market presence. While the advantages of trade fairs extend beyond what meets the eye, are there any drawbacks? Let's explore:
What About the Disadvantages?
While it's not exactly a drawback, participating in a tool trade show can entail significant expenses and demand a considerable amount of time and preparation. Therefore, if you don't carefully select the right trade show location, you may not achieve the profits you anticipated and could potentially incur losses.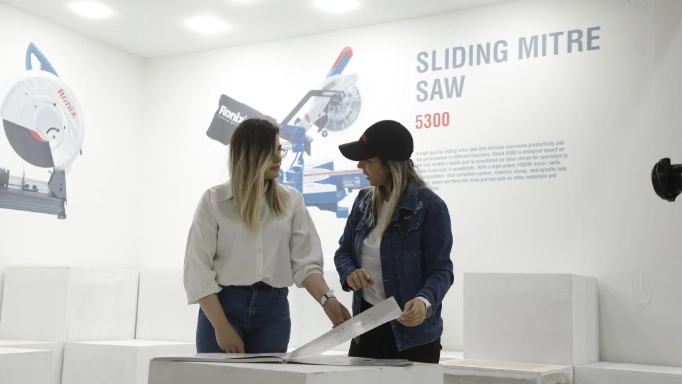 Always conduct a thorough research and evaluate the potential gains and losses before setting up a booth at any trade show.
Advantageous Of Trade Show for Tools Distributors
The importance of trade fairs for distributors lies in the convenience of having all potential manufacturers and suppliers gathered in one location. This enables distributors to evaluate various options and make informed decisions based on profitability and other key factors.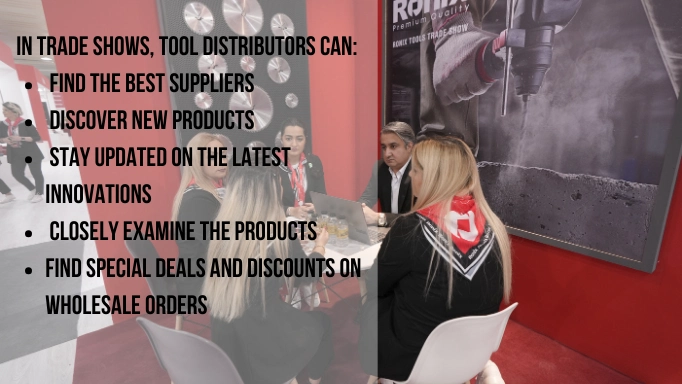 Among the additional advantages of trade exhibitions for distributors is the opportunity to discover new products and stay updated on the latest innovations in the field. This allows them to curate a diverse collection that includes the best products in their respective categories.
Trade shows provide distributors with the unique advantage of making hands-on evaluations of products from different suppliers. They can closely examine and test the products, ensuring they meet their quality standards.
Furthermore, distributors can anticipate exclusive deals and generous discounts on wholesale orders, making trade shows a cost-effective platform for sourcing products.
The Pros of Trade Show Participation for Tool Retailers
Networking and enjoying special offers and discounts are just a few of the advantages of trade fairs for retailers. These shop owners can also participate in workshops and seminars organized during the event to update their knowledge in their field of activity.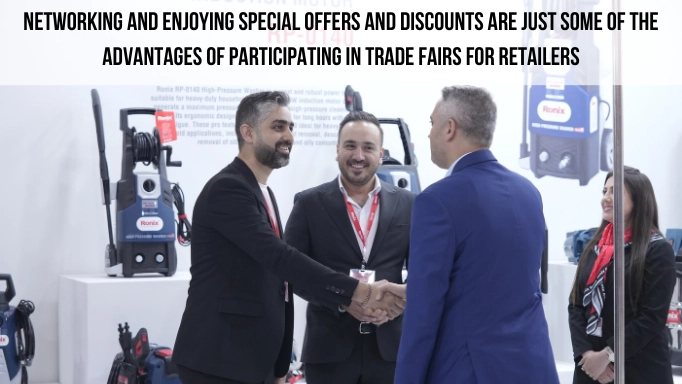 Participating in a trade show enables retailers to engage directly with clients and discover which tools and features pique their interest.
By evaluating the pros and cons of trade exhibitions for tool brands and their customers, it becomes evident that attending them is a win-win endeavor.
Trade shows allow brands to gain visibility, distributors to identify the best producers and explore new products, and retailers to benefit from exclusive deals and generous discounts while connecting with top distributors and suppliers.