Choosing the best cordless drill that works for you, whether you're hanging pictures or putting together a garden shed, is a vital decision for any home improvement project. Cordless drills offer the obvious advantage of not having a wire to be plugged in, but they can also be powerful devices, with lithium-ion batteries more than capable of delivering enough run time and power to make home improvement projects easier. When it comes to selecting the ideal drill for your toolbox, there are a lot of factors to consider, and you'll need to have a good sense of the activities you'll be doing and the materials you'll be working with.
Are Cordless Drills a Good Investment?
You can drill holes and drive screws with the same tool if it's cordless, and you won't have to worry about locating an outlet near your job to power it. The good news is that these drills are widely available. The bad news is that it's not always apparent which drills to consider.  The solution for selecting the best cordless drill is to purchase a drill based on your intended purpose.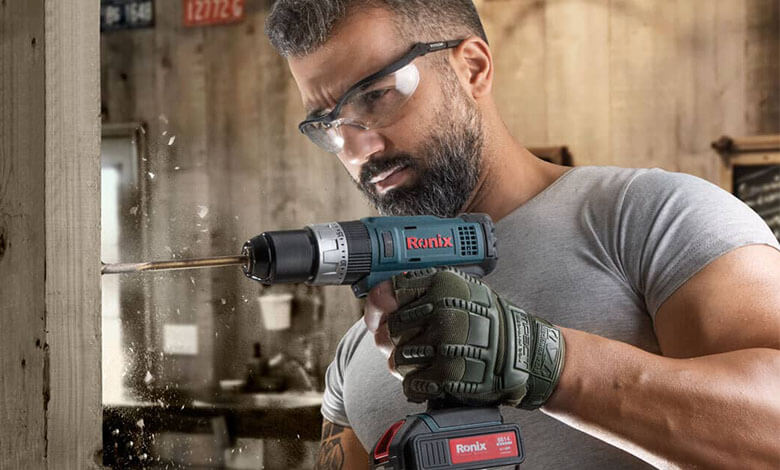 How Do You Select the Best Cordless Drill for Your Needs?
Choose a tool with at least 18 volts if you're going to build a deck or undertake construction or renovation. Cordless drills are available in voltages ranging from 18 to 40 volts; higher-voltage tools are heavier and more exhausting to operate, but they are significantly more effective at drilling huge holes or driving large screws. When drilling through heavy portions of timber or steel, the best cordless drill is the one with the most efficacy, as it becomes the drill's more obvious feature when operating. For a longer run duration, use a battery with greater amp hours (Ah). Batteries generally have a capacity of 2 to 6 Ah. Weight is once again a compromise for increased run time. To accomplish harder labor, the best cordless drill is the full-size tool rather than a smaller and lighter subcompact type. A subcompact drill, on the other hand, is more maneuverable than a full-size drill. As a result, it's easier to use for little chores like attaching window and shelf hardware or putting together furniture. You may discover that using such a tool allows you to complete tasks faster. A side handle is available on certain cordless drills, which you may attach and detach as needed, there are times that this simple characteristic makes the tool the best cordless drill of your choice and the most proper one. If you plan to use the tool for a large construction job, this side handle will assist you keep the drill stable with less strain and better control if it binds in the middle of a hole and kicks back. The best cordless drill for you can sometimes be the one, which is offering a hammering option if you wish to drill into masonry (brick, concrete, mortar, stone, pavers). This is a device that gives the drill a percussive action as it revolves, allowing a carbide-tip masonry bit to chip away at the material as it rotates.
You don't have to go insane trying to come up with all of the conceivable uses for your new gadget, here in the table below we highlighted the best cordless drill for any of these three major means of their usage.
| | | | |
| --- | --- | --- | --- |
| | Minor Repairing and Keep Up | Renovation and Restyling | Heavy-Duty Construction |
| Projects | Drilling holes for drywall anchors, putting new knobs on cabinet doors and drawers, and removing and replacing door hinges are all tasks that need to be completed. | Making furniture; rebuilding deck railings and fence pickets; drilling pilot holes and driving screws in hardwood or plywood; building a storage rack. | Drilling holes in pressure-treated wood and landscaping timbers for bolts and spikes; drilling holes in masonry walls; decking installation; drilling into steel |
| Essential Features | Because these are brief chores, a single-battery tool will suffice. Get a drill with two fixed speeds for drilling holes and driving screws; variable speed is also an option. Also, seek for a clutch that can be adjusted. | You'll need at least a 9.6V tool; the extra power will come in handy. In truth, a 12V drill would suffice for this task, but the extra power will add to the size and weight. | There's no doubt about it: you've made it to the big leagues. These tasks, particularly drilling large-diameter holes and driving lengthy screws, necessitate the use of a high-voltage tool. |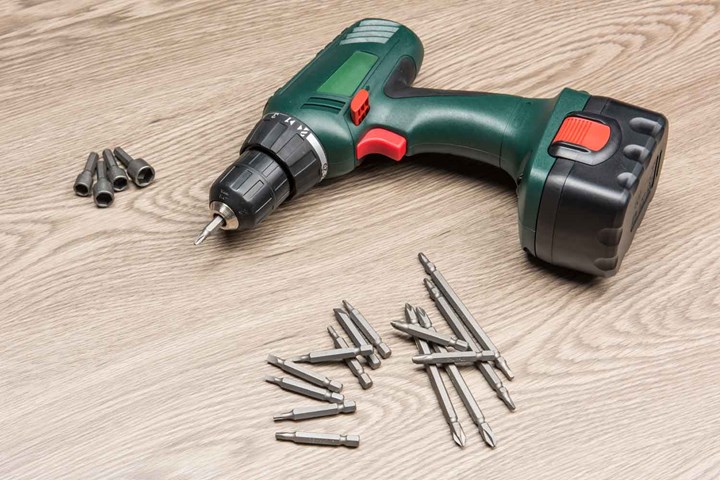 Voltage
Voltage is an important concern, simply said, the greater the voltage of the battery, the more force and torque you'll need to drill through strong materials like steel, concrete, and brick. Additionally, the best cordless drills are those that may be used for both drilling and screwdriving. Combi Drills differ differently from other drills in that they also include a hammer action for masonry work. You probably don't need that much power if you live in an apartment with plasterboard walls.
Brushed or Brushless?
Brushed motors are the classic power tool design, having actual carbon brushes that keep contact with the spinning component of the motor. When the drill is in operation, the brushes are subjected to continual friction and will ultimately wear out. When compared to brushless motors, friction creates a significant quantity of heat, resulting in a 20% reduction in torque efficiency (energy converted to rotational force). Brushless motors function largely with magnets and have no physical elements that cause friction. When compared to a brushed model, this efficiency boost results in higher performance and drilling power over the life of a single charge. It can be said that the best cordless drill in today's tool market are the brushless drills.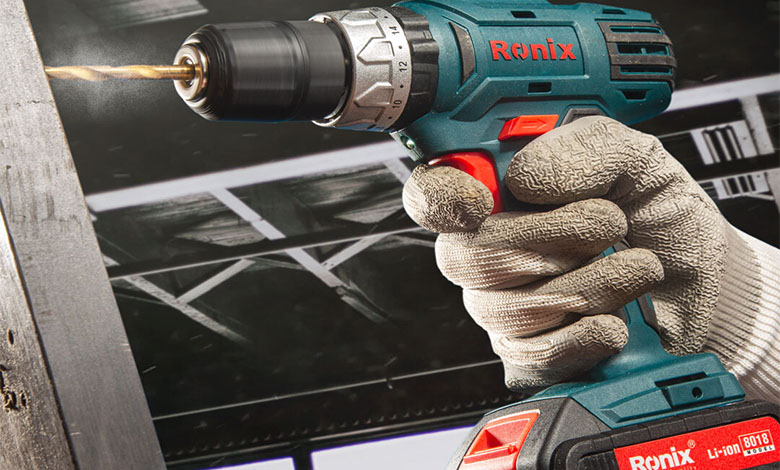 Clutch and Speed: The Most Fundamental
The clutch and speed settings are the two most fundamental settings on your drill.
Clutch: The clutch, which is the numbered collar on the front of the drill, allows you to control the amount of torque it creates. The amount of rotating power your drill applies to the fastener you're dealing with is known as torque. Because various activities demand varying levels of torque, this setting is critical. If you use too much, you risk damaging the substance you're dealing with. If you don't use enough, your drill won't have enough power to spin.  When it comes to clutch settings, a fair rule of thumb is that the larger the fastener, the more torque you desire. If you're screwing a little screw into a birdhouse, for example, you'll want to keep the clutch low. Trying to remove a large lug nut from a piece of machinery? For that, you'll need more torque.  It's usually a good idea to start low and work your way up if you're not sure how much torque you'll need. The clutch will disengage the motor if you don't use enough torque and the fastener provides too much resistance. (This is a positive development.) It keeps the fastener from peeling or the drill bit from breaking.)  You may now increase the torque even further and try again. Continue until you hit the sweet spot, where you have enough torque to complete the task but not enough to harm the fastener or the wood.
Drill speed: Most drills typically offer two or three options for speed. These speed options, in combination with the torque settings, allow you to fine-tune your drill. Lower speeds and higher torque settings are preferable for driving large bolts, whereas high speeds and low torque values are ideal for drilling small holes.
3 Best Cordless Drills of 2021
With all the information provided here it might not be that difficult to choose the best cordless drill for your projects. However here we present you with 3 top cordless drills of year 2021.
Makita XFD10SY
The Makita 18V Compact Lithium-Ion Cordless 12″ Driver-Drill (model XFD10SY) combines power, performance, and great ergonomics in a small package, with a fast-charging battery for less downtime. It has a 4-pole motor that produces 480in.lbs of maximum torque and 25% of greater speed than the previous generation.
Bosch PS31 2A
The BOSCH PS31 12 Volt Max 3/8inch cordless drill/driver set provides professional-grade power for 90% of operations while weighing just over 2 pounds. With two speeds and 20+1 torque levels, this tool is a carry-along option for tasks like installation and electrical work that need a lot of overhead drilling and driving. It has a 3/8inch single sleeve 3 jaw chuck that retains bits securely. It contains a built-in LED light, a built-in fuel indicator, and a BOSCH lightweight 12 volts max power system that provides extended run time without adding weight.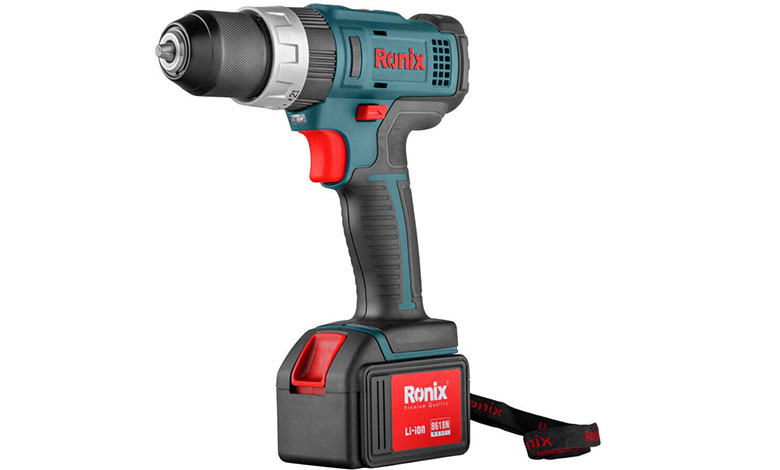 Ronix 8618N Cordless Drill Driver, 18V
You have a few alternatives when it comes to drilling a hole in a wall. Start banging with a hammer and a nail. Of course, you have no control over the depth of the hole or how many times you strike your thumb with the hammer using this approach. Select the appropriate instrument. It's remarkable how much faster work gets done when you have the perfect tool in your hand. The Ronix 8618N 18V Cordless Drill Driver will astonish you with its ability to drill holes of all diameters.
FAQ:
1- What can you do with a cordless drill?
A cordless drill is mostly used for drilling holes and driving screws. You can, however, obtain a large number of attachments. Stirrers are used to mix paint and other liquids.

2- What's the difference between an electric screwdriver and a cordless drill?
Electric screwdrivers are often smaller, have less power, and cannot drill holes. The cordless drill has the ability to drill holes as well as drive screws.

3- Is a 20V drill superior to a 12V drill?
The most significant distinction between them is their power; the greater the voltage, the more powerful the tool. The voltages are 12 and 20 volts, respectively, showing that the 12v tool has less power than the 20-volt tool.
Conclusion:
There are hundreds of different cordless drills on the market, which means there is a performance option for any activity. The information offered above will assist you in making your decision and selecting the best cordless drill for your projects. While a single model will suffice for the majority of people, there will always be exceptions. A model maker who also enjoys DIY projects may wish to invest in both light and heavy-duty cordless drills.