Have you ever wondered what to pick if you want to be a handyperson at home for your DIY projects? Well, you don't have to be wondering anymore as we're going to discuss everything you need to know about your cordless drill for home use. Yes, there are many drills out there and most of them are equally incompatible with your needs, but if you keep reading, you'll notice there are also some which stand out when you compare them with one another to pick yours
A Cordless Drill for Home:
It's really a good time to pick a cordless drill for home; you might be wondering why is that. Here we're going to talk about that, but first, there are some key points to consider. When it comes to picking a tool especially for your home projects, you need something that is light, compact, handy, and powerful enough to do the job besides to stick around as long as possible to help you with your DIY chores no matter what.

What matters most if you're working on something to fix or build using a tool particularly when we're talking about doing all that at home where most places are confined which means they're small areas to move around in, or there's something in the way, is you need more mobility as much as possible. In that case, cordless tools are the most favorable choice as you don't find yourself entangled to a fixed power source that makes it harder to freely move wherever you want to. What about the power source to make the tool work? Thank God there are batteries for that.
Now, when we know about cordless tools, let's talk about what kind of tools can help us most when it comes to home use. If you ask pros that, they'll say, "Just go for a drill and you're good!" they say that for a reason; drills are so useful these days since they do more than just drilling now.
So, we'll discuss the key points to pick the best cordless drill for home projects, their features and what you can do with them when you want to find yourself handy at home.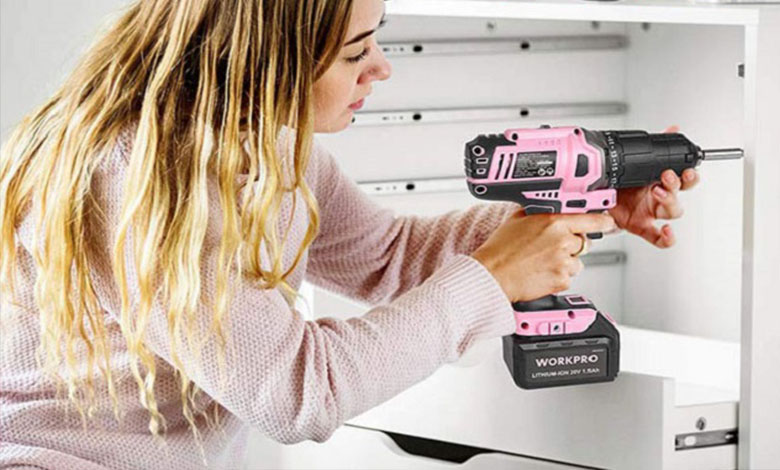 Features of a Good Cordless Drill for Home Use:
To pick the best cordless drill for home projects, you need to consider the following features, so that you can have a drill that you can rely on in different situations:
🔹 Weight:
It's not rocket science that when it comes to your cordless drill for home projects, the lighter, the better. But here I'd like to give you a clue about how much is good and makes your drill desirable. If you have a drill which weighs between 1kg to 1.5kg, you've hit the jackpot which means you have a cordless drill for home use as that drill is light enough to hold in your hands and handy enough to get the job done because that kind of weight implies your cordless drill has a powerful motor and a power source, in this case one battery, to help you take care of your DIYs.
🔹 Voltage:
Like any other features, this one can vary, too, but the suitable range here is something between 12 to 18V. if this is also your case, you can be sure that you can use that drill long enough to get the job done.
🔹 Lithium-Ion Battery:
This kind of batteries are topnotch now regarding your cordless drill for home use. They're powerful and light; besides, they last longer and of course, charge faster which makes them the ideal batteries to do household jobs.
🔹 Versatility and handiness:
Remember those pros telling you to pick a cordless drill for home projects? The reason behind that professional advice is these days, cordless drills can do more things like screwdriving that you'll definitely find useful especially while assembling some pieces of furniture or dealing with the cabinetry in the kitchen. Yet simply that won't make you satisfied unless your cordless drill, or your cordless driver if they can also screw drive, is handy, too. They must be light and give you a good clutch to enable you to do more and more comfortably in less time.
🔹 LED Light:
It's not a must, but who doesn't like some bright light while doing some DIY chores. It's usually located underneath the chuck to illuminate the spot you're working on especially in poorly-lit corners.
Some Good Products to Mention:
Now that you're good to go for your cordless drill for home use, there are some drills/drivers to consider to become handy at home:
1. Ryobi 18V RID1801M ONE+:
The motor produces 220Nm of torque allowing you to easily drive long screws and nuts.
Bit changes without a key Hex drive 6.35mm (1/4″)
Three LED lights illuminate your work area, allowing you to see what you're doing.
Rugged die-cast front gear housing protects the motor.
Variable speed, reverse, and braking for complete tool control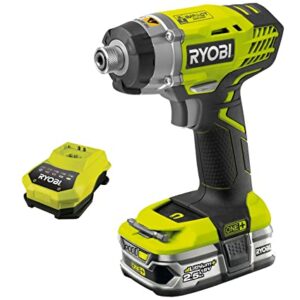 2. Wickes 18V 2 x 1.5Ah Li-ion Cordless Combi Drill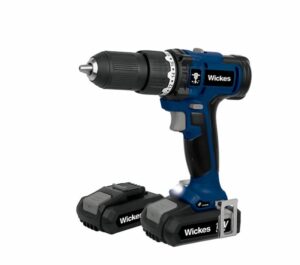 The batteries in the Wickes 1ForAll® Battery System are compatible and interchangeable with all Wickes 1ForAll® Cordless Power Tools.
13mm chuck with no keys
gearbox with two speeds
LED light to help you illuminate your work area
Torque adjustment ring makes it simple to choose the right amount of torque.
Controls for rotating forward and backward
3. Ronix 8012c Cordless Drill Driver, Mega Series, 12V:
Compact, Powerful, and high efficiency motor enables top performance in different functions
High performance and long life 1.5 Ah Lithium battery
2 speed functions competent for both high-speed and high-power applications
Efficient in hard-to-reach and dark places thanks to the best LED work light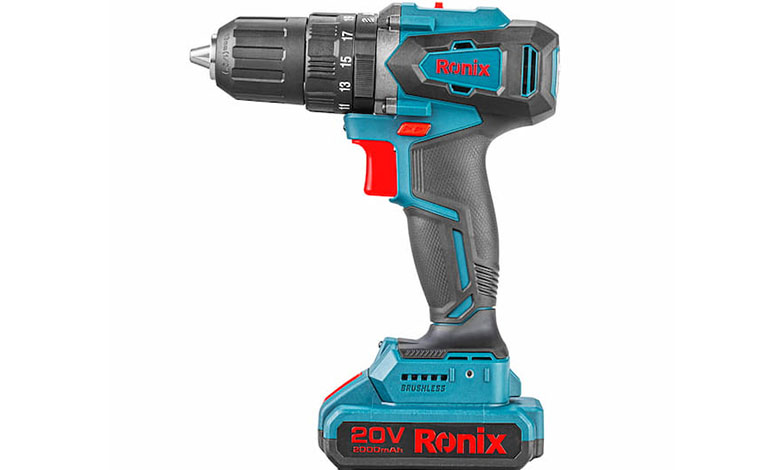 ---
FAQ ❓
What is important in a cordless drill?
Its lithium-ion battery, its motor and its weight matter most.

How long does a cordless drill battery last?
To summarize, most manufacturers anticipate their batteries to last at least three years or 1,000 charging cycles.

How many volts should a drill have?
Light-duty cordless drills with voltage ratings of 12 to 14 volts will meet most householders' labor demands.
Conclusion 📜
If you're interested in DIY projects, you need a handy tool to help you manage. A cordless drill for home use is exactly what you want as they're powerful, light, handy and versatile, but as you already know there are many makes and models to choose from, so you need to know about their key features such as their motor power, the type of their batteries preferably lithium-ion ones and their versatility and handiness. In the end, cordless drills are so useful for home repairs and DIY chores, so you need to have one if you think of yourself as a handyperson