What's Happening at the Ronix Booth at Canton Fair 2023?
The Ronix Booth in the center of Canton has already experienced three extraordinary days! We've had the honor of interacting with a broad group of visitors, customers, importers, and wholesalers from all over the world, including those from the Middle East, East Asia, the CIS, Eastern Europe, and a great number of other countries. The response has been nothing short of extraordinary, which has made our involvement in the event extremely satisfying.
The warm and welcoming atmosphere we've experienced at the esteemed Canton Fair 2023 continues to leave us in awe. At the Ronix booth, our committed team of sales specialists and managers is on hand and ready to respond to any questions or issues that attendees may have.
Ronix's sales team and the visitors engaged in a variety of dialogues during which many issues were discussed and information was exchanged. Although the quality of Ronix products, minimum order quantities (MOQ), Ronix's sales approach in their local markets, and our effective shipping methods were the main topics of discussion.
But what really got their interest was the highly-designed Ronix 2023 Catalog, which has garnered a lot of attention. Download the digital form on this page if you're also keen to see our entire 2023 catalog.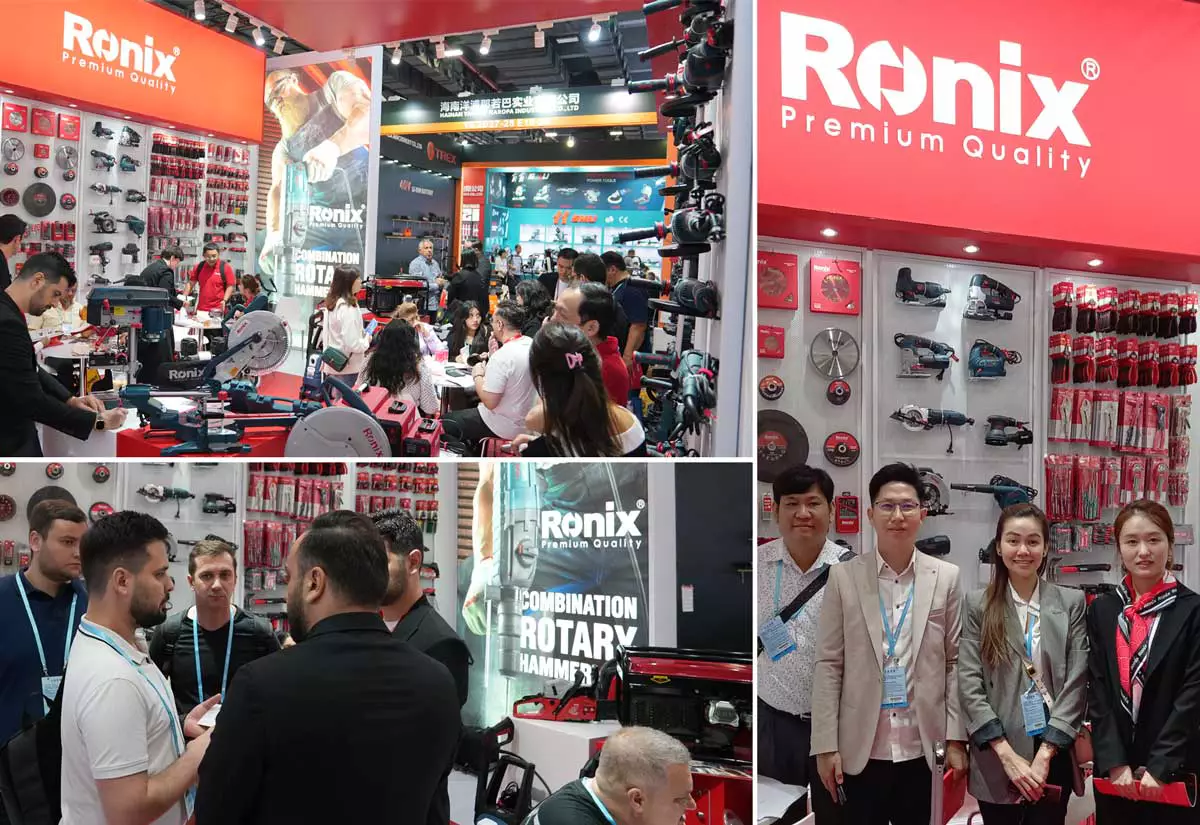 Ronix is honored to be a part of the 134th Canton Fair. You can find us here if you've had the opportunity to attend this event:
📍 Venue: Canton Fair Complex, NO.380 Yuejiang Zhong Lu, Guangzhou, China
🏢 Hall: 10.2
🛒 Booth Numbers: C25, C26, D21, and D22