Ronix Thrives Amidst the Buzz of the 134th Canton Fair in China
The 134th Canton Fair in China has officially opened its doors, and the atmosphere is nothing short of electric. Amidst the excitement of the first day of this event, Ronix experienced an incredible and heartwarming welcome. This year's Canton is remarkable not only for being the 134th iteration but for being the most bustling Canton Fair in the last ten years, especially following the challenging times brought about by the pandemic.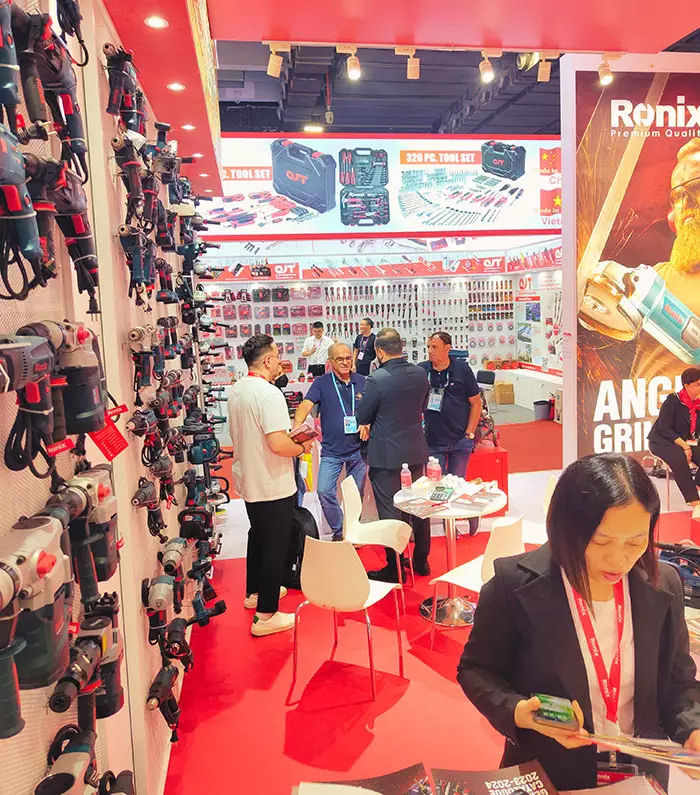 The fair has made a successful comeback, drawing the attention of tool enthusiasts from various corners of the world who have traveled to China, all eager to seize the wealth of opportunities it offers. It's a proof of the enduring appeal and importance of the Canton Fair, which has once again become a magnet for global business and trade.
At the heart of this dynamic gathering, Ronix stands tall, ready to showcase a vast array of tools across different categories. Our booth has become a focal point for visitors, offering a comprehensive and diverse display of tools that cater to a wide range of needs and preferences.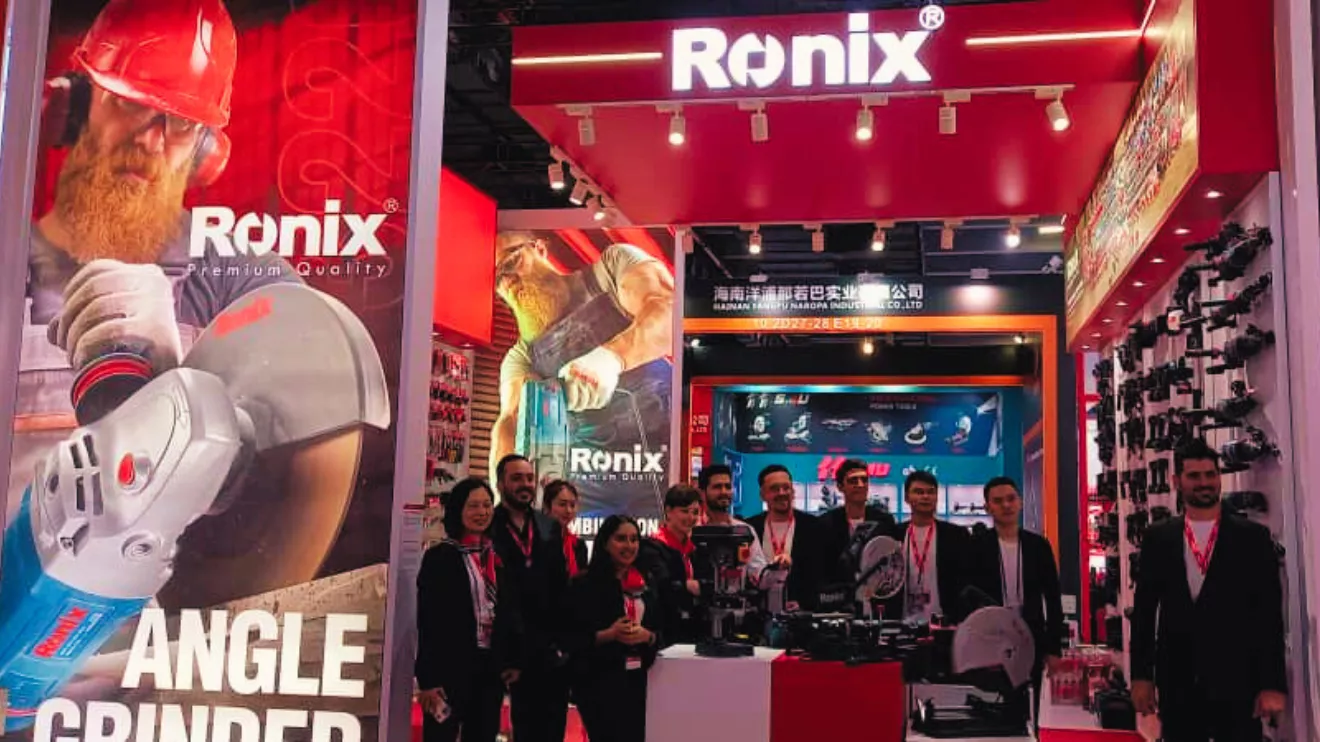 The Ronix team, including our dedicated managers, are not merely present; they are actively engaged in the event, fostering connections, and building relationships. We welcome visitors from around the world, ready to share our expertise and knowledge about our products. We're excited to engage in meaningful conversations, offer solutions to visitors' tool-related needs, and explore potential partnerships with customers and wholesalers.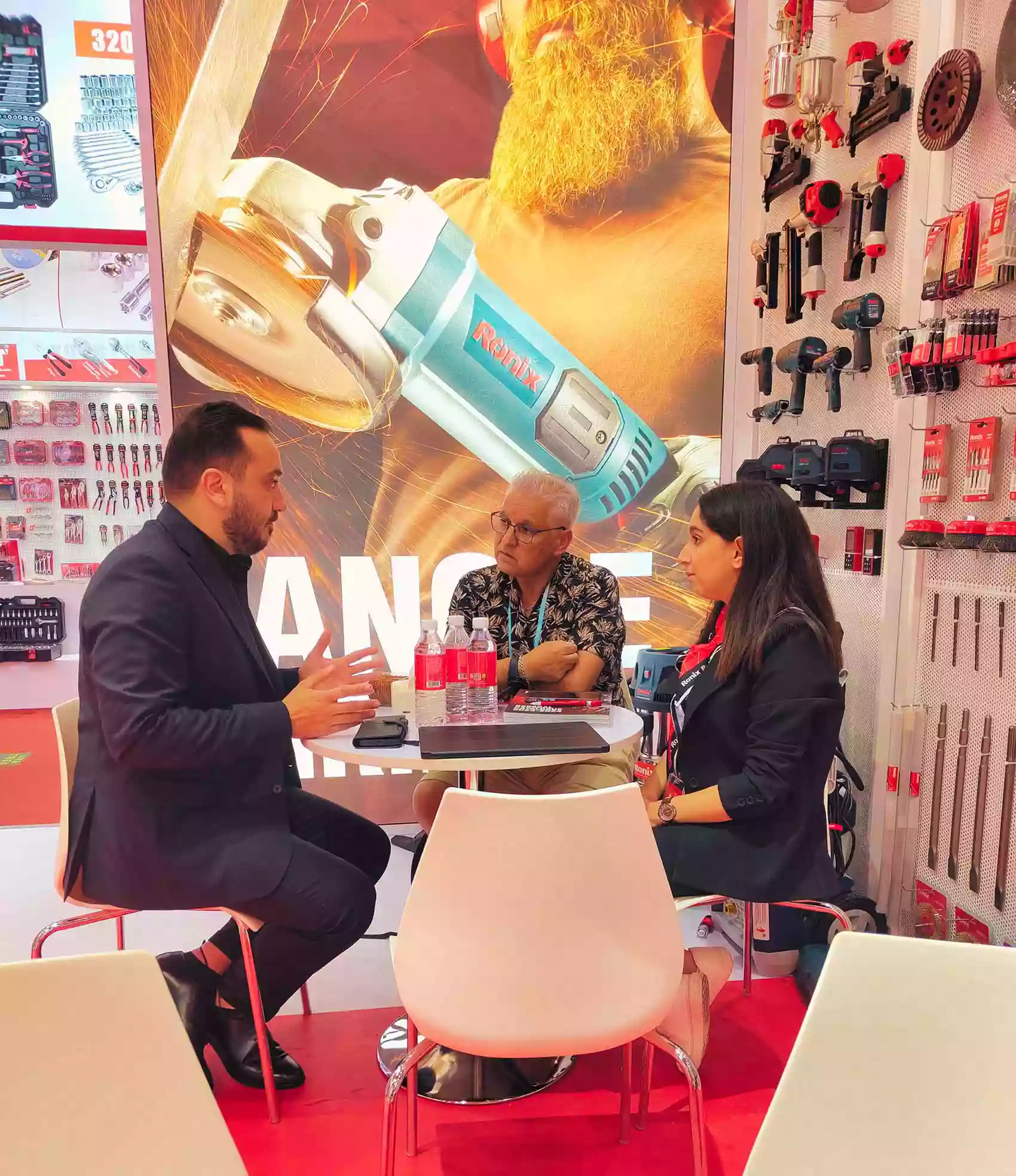 As the 134th Canton Fair unfolds, Ronix is here, both as a participant and as a partner in your tool-related endeavors. We look forward to making the most of this unique gathering, forging new connections, and helping our visitors find the tools they need to succeed.
The 134th Canton Fair is not just an exhibition; it's a celebration of unity, innovation, and endless possibilities, and Ronix is proud to be a part of it.
If you've had the fantastic opportunity to join this event, here's where you can locate us:
📍 Venue: Canton Fair Complex, NO.380 Yuejiang Zhong Lu, Guangzhou, China
🏢 Hall: 10.2
🛒 Booth Numbers: C25, C26, D21, and D22