What is the best cordless power tools brand? This seems to be a simple question, but the answer is not that obvious.
It's a difficult question to answer to. Several cordless power tool innovations and tool manufacturers are still struggling for a place in your toolbox. Finding the best cordless power tool brand depends on the customer.
Do you work as an electrician? Carpenter? Plumber? DIY enthusiast? Every user's needs are unique, and no brand answers all your needs.
We're not talking about the perfect cordless drill or combo kit; we're talking about the best cordless tool brand for you. Rather than simply answering the title question, we will introduce our findings about each tool brand to help you make decision.
The listed brands below are the best and the most successful ones in the market:
(Listed in alphabetical order)
Bosch
Dewalt
Hilti
Makita
Metabo
Milwaukee
Ridgid
Ronix
Bosch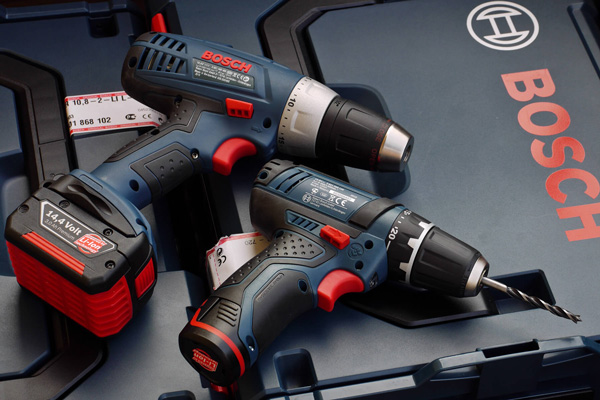 Pros: Great efficiency and reliability.
Cons: In the United States, Bosch has not kept up with rivals, and certain innovations are launched later or not at all compared to Europe.
Overall: Bosch manufactures some incredible tools. In general, their 12V and 18V series of tools aren't as powerful as same level competitors'. Although some of their previous products were inspiring, there are fewer reasons to invest in any of Bosch's cordless power tool systems today.
DeWalt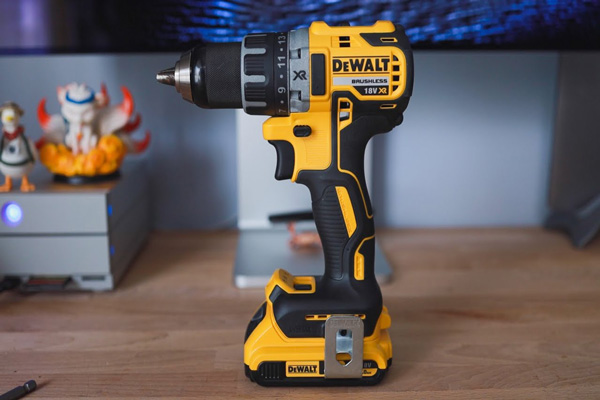 Pros: Nice quality, wide variety, comfortable ergonomics, and high reliability are only a few of this brand's advantages. Dewalt has been successfully improving their 12V Max Xtreme Subcompact series and their 20V Max and FlexVolt cordless power tool lineups.
Cons: DeWalt enters into some product markets, such as automotive tools, with delay. Their 12V Max lineup needs to be worked on, and they seem to be improving it.
Overall: Dewalt continues to be a pioneer in many fields. They no longer play catch-up, and they're breaking the boundaries once again.
Hilti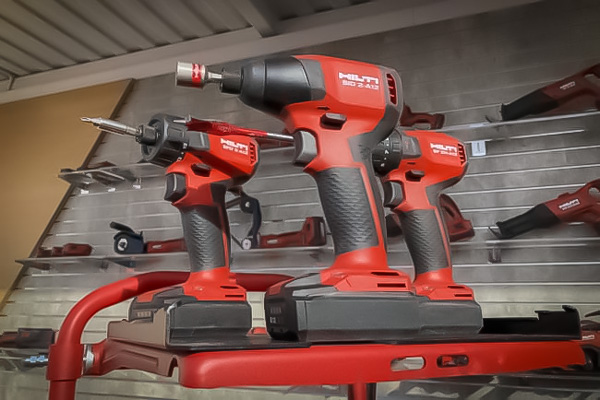 Pros: Outstanding credibility, no gimmick solutions.
Cons: Retail inventory is limited.
Overall: Hilti caters to businesses rather than people. They specialize in masonry tools, but they also have excellent tools for working with wood, metal, and other typical building and fabrication materials.
Makita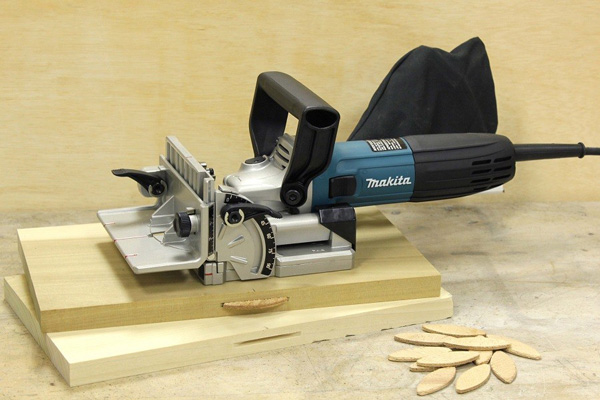 Pros: A wide variety of 18V cordless power tools, revised 12V Max system, a steady stream of developments, good reputation, and high reliability.
Cons: Makita is slow to keep up with the latest market trends, and certain product categories have several redundant options.
Overall: Makita's 18V LXT cordless system is quite successful, and their 18V X2 platform offers a variety of exclusive and higher-powered options to users. The Makita XGT 40V Max platform will soon be available in the United States, but it will not be compatible with the 18V cordless system.
Metabo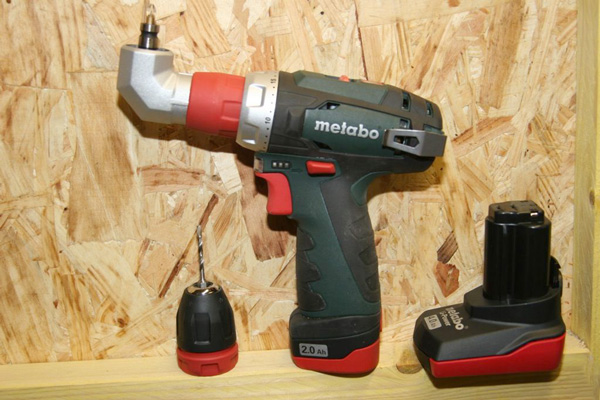 Pros: Outstanding quality, reliability, as well as a good reputation. Metabo is known for pushing the boundaries of cordless power tool technology.
Cons: Compared to other pro-grade brands, there is a smaller range, less market accessibility, and lower publicity.
Overall: Metabo has a wide range of excellent cordless power tools and has been steadily expanding its product line. While the 18V cordless model is more commonly used in Europe, many tools are also available in the United States.
Milwaukee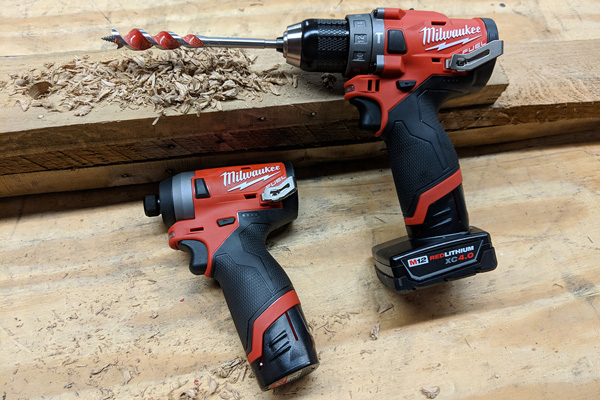 Pros: Superior quality, reliability, and performance. The M18 (18V/20V-class) cordless power tool system is fantastic, and the M12 (12V-class) tool range is unrivaled. Milwaukee Tools is a forward-thinking company.
Cons: M12 tools use a stem-style battery that inserts into the handle, resulting in a chunkier grip than some other manufacturers' slide-style batteries.
Overall: Milwaukee aims to be a "solutions provider," and it moves rapidly towards new markets. Their M12 cordless series of tools were designed to be a user-friendly alternative to hand tools. Their developing M18 system includes all of the essential tools for professionals, serious users and various trade-specific options.
Ridgid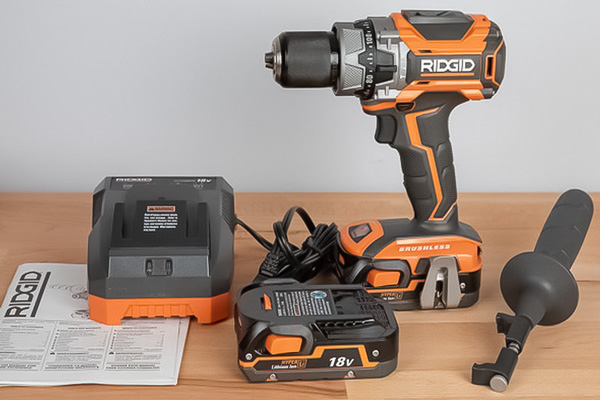 Pros: Ridgid offers a wide range of 18V cordless power tools, as well as several exclusive and revolutionary models. The brand strikes a strong balance between performance and price. With several exceptions, the Exclusive Lifetime Service Agreement includes parts, service, and batteries.
Cons: Limited range of 18V tools compared to the other brands and the elimination of the 12V system.
Overall: Ridgid is a reputable company, and their 18V cordless power tool system has been improved and expanded over time. Some of their tools offer features not available in other cordless tools, leading some consumers to select Ridgid as their main or secondary brand.
Ronix
Pros: Ronix 8618N pushes the boundaries with its 18V battery. Ronix offers a series of powerful cordless tools with extra batteries that help you feel the power in your hands. Ronix is also famous for its reliability, tools efficiency, broad diversity that satisfies a range of users, and professional behavior.
Cons: Limited availability compared to many other brands.
Overall: Ronix has a wide variety of great cordless power tools and has been steadily growing. Ronix has many competitive and compelling tools that make the company a perfect candidate since its capabilities match specific user needs and desires.
Information Reference: https://toolguyd.com/best-cordless-power-tool-brand/