Although it may seem tempting to ditch the best corded circular saw for unbranded alternatives that are seductively cheaper, that way you would sacrifice the accuracy, safety, speed, efficiency, and power of your performance and the durability of your tool.
Choosing the best corded circular saw for each task, is every professional or amateur user's secret to getting the job done right and fast.
If you never settle for less than the best, you've probably typed the "best circular saw corded" phrase many times on different search engines but ended up with nothing but promotional lists that try to convince you to buy certain products.
But don't worry because in this article we are going to teach you how to fish once and for all!
Here, you'll learn the factors you should consider for choosing the best corded circular saw for each situation.
Are you ready? Let's Go!
Best Corded Circular Saw Buying Guide
Certain blade sizes, Body weights, designs, durability, safety features, motor power, speed, and bevel cut angles, price, and warranty conditions make up the best corded circular saw for specific tasks and users.
Let's explore each factor:
1. Power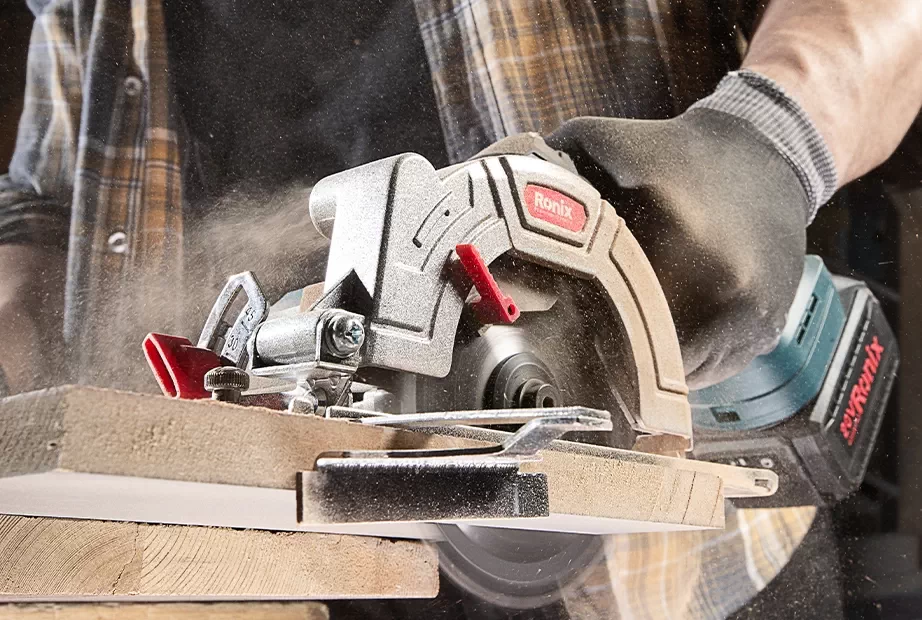 The amp rating is a determinant factor in choosing the best corded circular saw for each situation:
Higher amp rating: Heavier and more expensive tools for cutting thick and dense materials
Lower amp rating: lighter and less expensive tools for occasional use and cutting thin materials
2. Design
When it comes to structure and design, the best corded circular saws are engineered to reduce fatigue during long operations and ensure the tools' durability.
They are:
Made of durable materials like Magnesium, Aluminum, and steel
Ergonomic
Lightweight
Well-balanced
3. Blade Size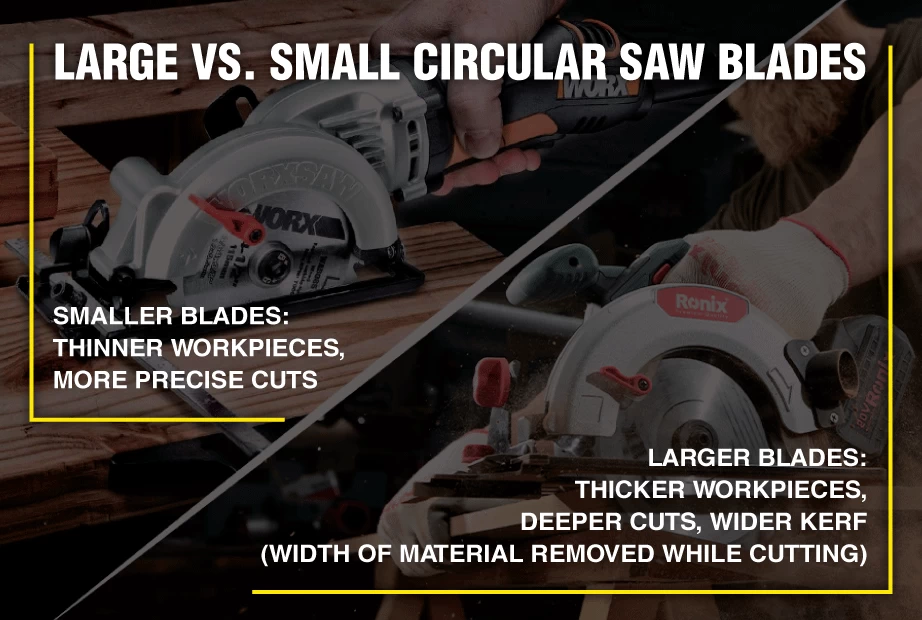 The blade is arguably the most important part of a circular saw because it is responsible for the cuts' accuracy, speed, and capacity.
To prevent spark and friction, ensure optimum accuracy, and let the guard do its job properly, you need to choose blades with a diameter that matches the size of your saw.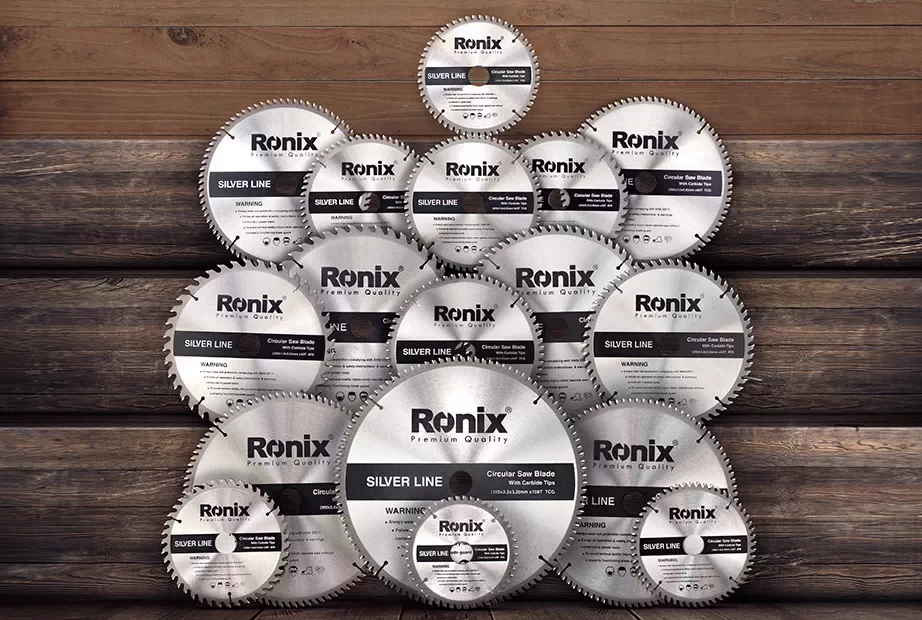 Circular saw blades' diameter ranges from 6-1/2 to 12 inches, each better suited for a certain group of applications:
Larger blades: thicker workpieces, deeper cuts, wider kerf (Width of material removed while cutting)
Smaller blades: thinner workpieces, more precise cuts
Among the diverse blade sizes available, 6 1/2 and 7 1/4 are the most common.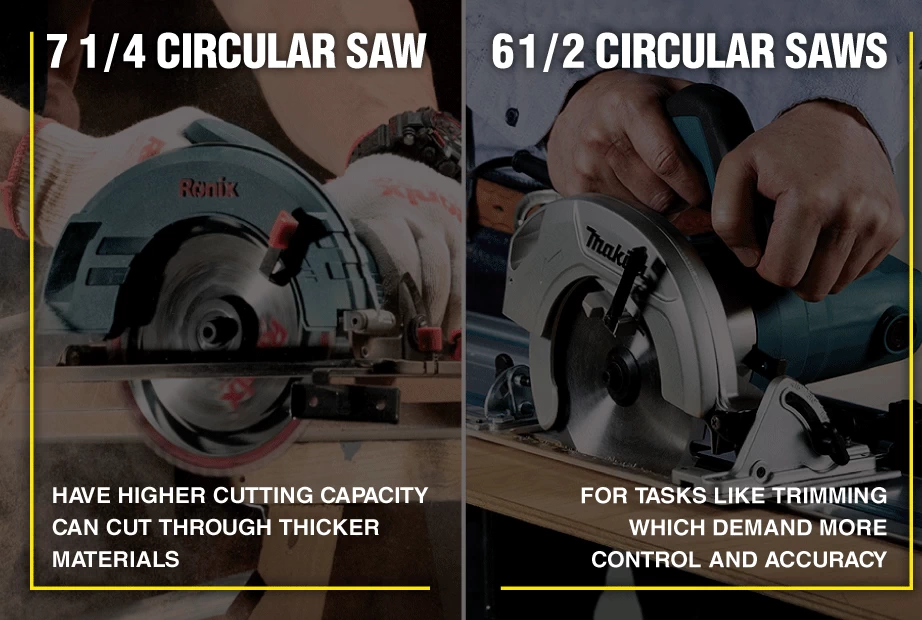 Best Corded 6 1/2 Circular Saw
For tasks like trimming which demand more control and accuracy, you'd better go for 6 1/2 inch (165mm) models.
Makita HS6601/2 is the best corded circular saw in this category. It runs on a 1.050W motor to generate up to 5200RPM of rotational speed needed for fast and easy cuts.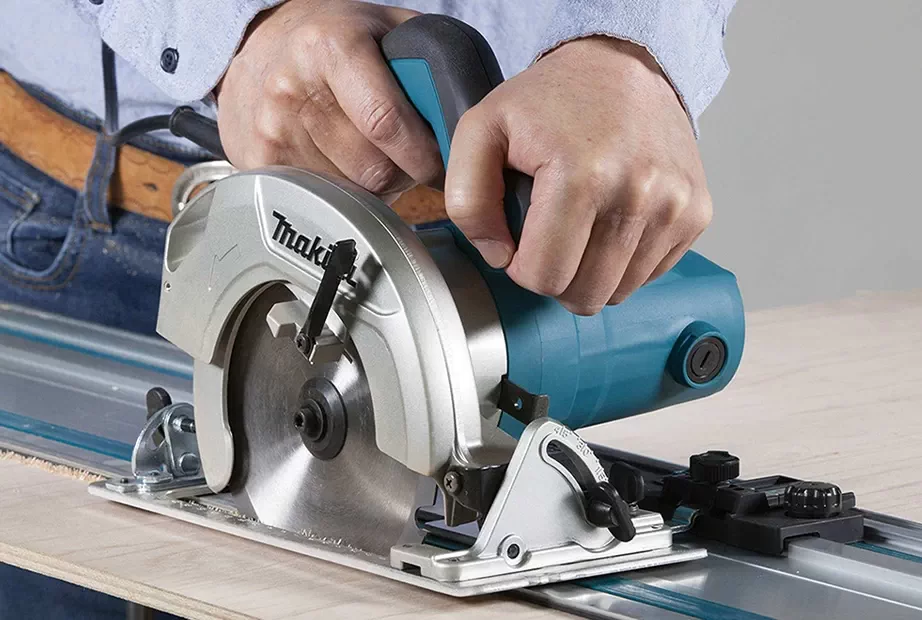 It comes with a single action lever for quick cutting depth adjustment and a rear angle guide for an effortless bevel angle adjustment.
HS6601/2 has a rear dust extraction port that can be attached to a vacuum cleaner for a cleaner operation.
When it comes to durability, this corded circular saw wins the game with an Aluminum die-cast safety cover, blade casing, and base plate.
This ideal corded 6 1/2 circular saw is also amazingly compact and light and enjoys an ergonomic soft grip for the best user experience.
Best Corded 7 1/4 Circular Saw
As popular and versatile as they are, some of the best corded circular saws are engineered for 7 1/4 (184 mm) blades.
Compared to 6 1/2 models, 7 1/4 circular saws have a higher cutting capacity and can cut through thicker materials be it wood and plastic or metal and masonry.
If you are searching for the best circular saw corded and 7 1/4 in blade diameter, look no further than Ronix 4311.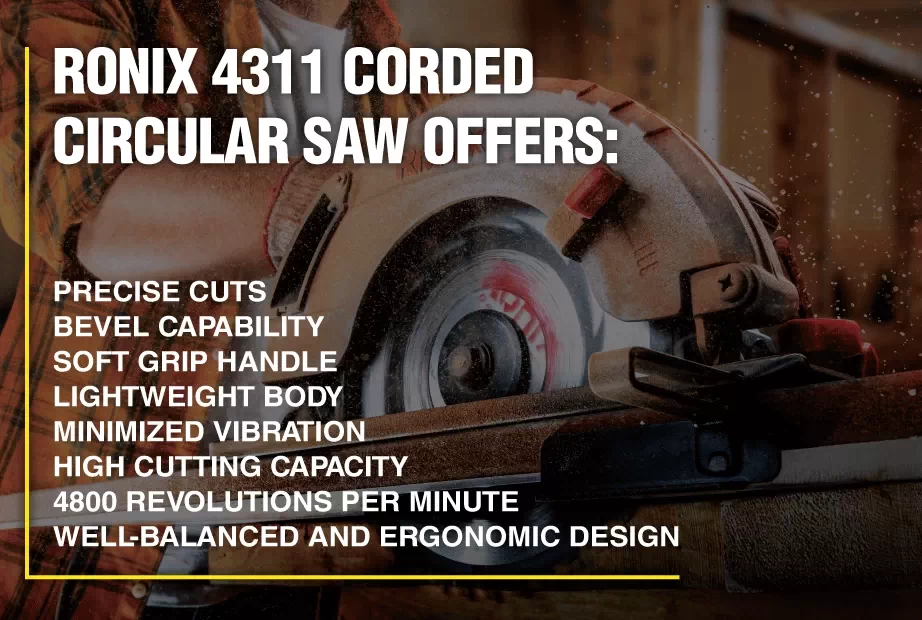 Thanks to a 1500W motor that generates 4800 revolutions per minute, you can make super-fast cuts with this saw. Its minimized vibration and soft grip handle add to the convenience already assured by a well-balanced and ergonomic design.
This tool also lets you make precise cuts thanks to a steel base plate and an adjustable cutting depth.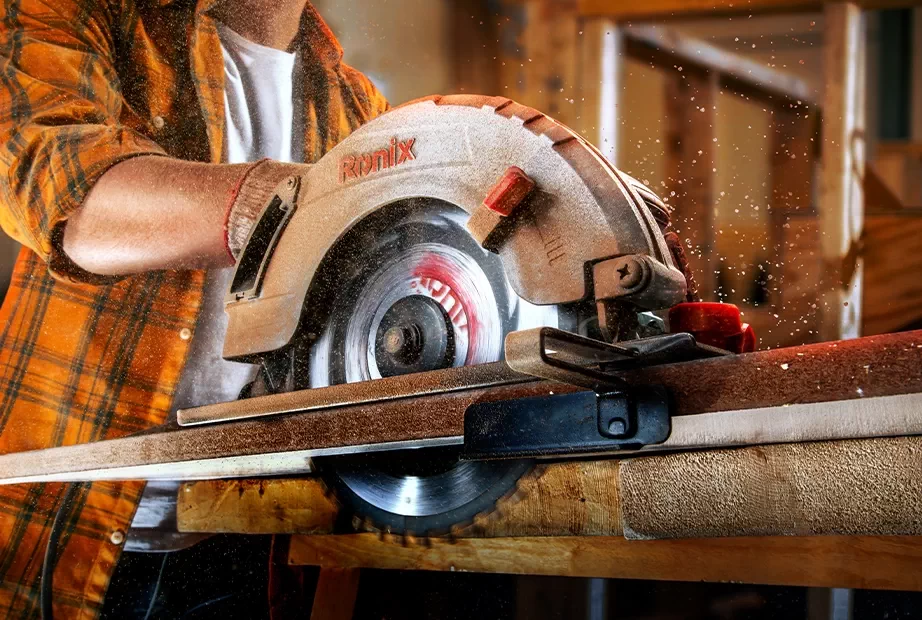 As the best corded circular saw in its class, this tool weighs no more than 4.2kg and its cutting capacity goes up to 65mm. Moreover, it comes with a bevel adjustment feature that supports angled cuts at 45 and 90 degrees.
Last but not least, this tool comes with a complete set of accessories including a guard ruler, hex key, saw blade 180×2.4×25.4mm 40t, and a disk blade washer.
1. Safety Features
Saw blades can be super dangerous. As reported by National Consumers League (NCL), they are the reason why about 40000 people hurt their hands and fingers per year, in America alone!
Therefore, no tool is worthy of the best corded circular saw unless it has a blade guard and a blade brake.
Blade guard: prevents accidental contact with the blade
Blade brake: Stops the Blade quickly to keep the user safe
2. Type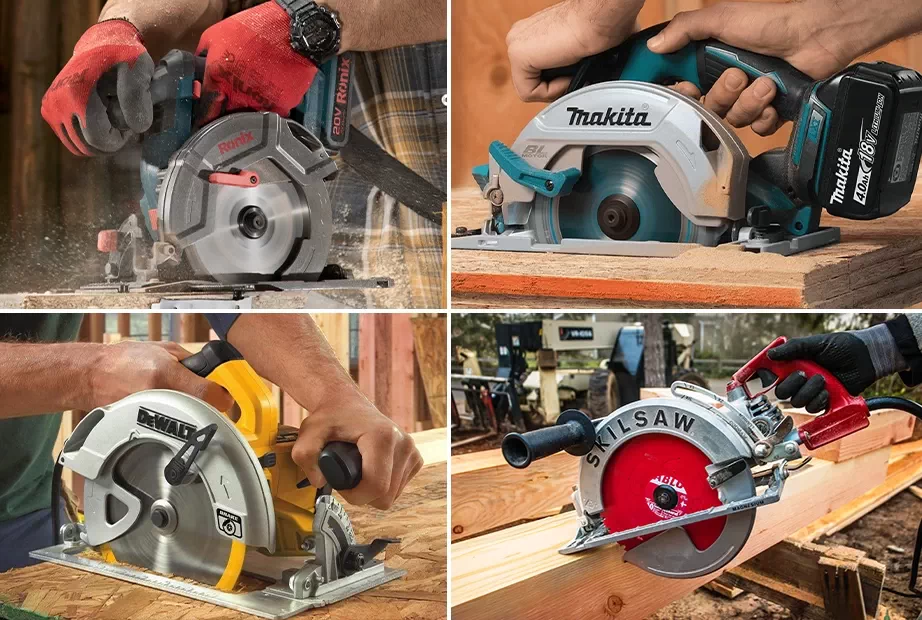 There are different types of circular saws available, each best suited for certain tasks:
Sidewinders: Blade is on the right side of the motor, faster and more compact
Worm Drives: Blade is on the left side of the motor, with more torque and less speed
Hypoids: Blade is thinner and on the left side of the motor, more powerful and expensive, with less vibration
Of the three, worm drive saws are the most popular option among professional users. They offer more power, torque, durability, and accuracy than sidewinder models and are more affordable compared to their hybrid counterparts.
Best Corded Worm Drive Circular Saw
The best-corded worm drive circular saw comes with a magnesium housing, adjustable cutting depth, bevel capacity, reduced vibration, and high power.
If you are looking for a solid suggestion, SKILSAW SPT77WML-01 7-1/4 model would be it. This worm drive saw delivers 15 amp of power enough to make fast and easy cuts. With 11.6 lbs. in weight, it is claimed to be the lightest saw in its own class.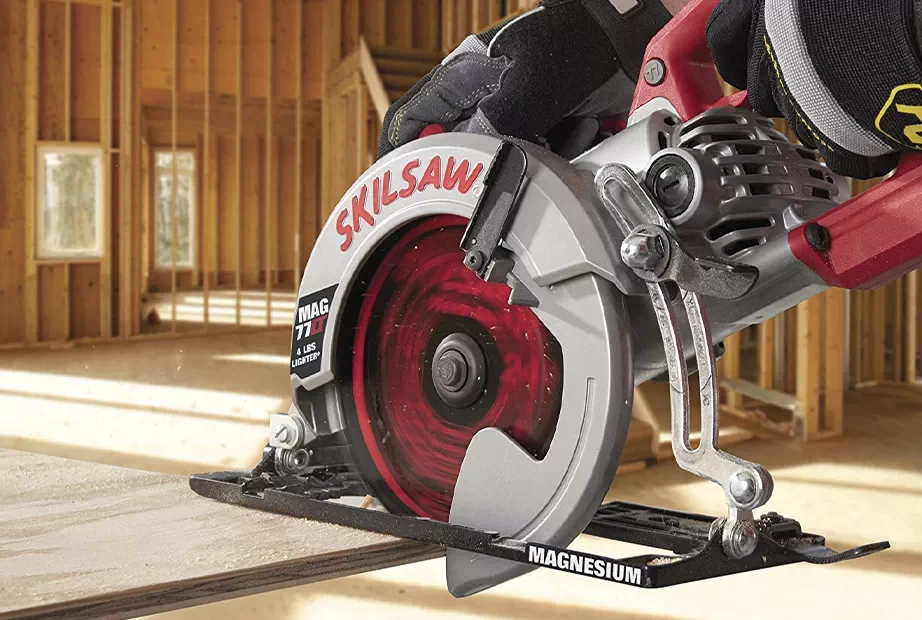 SPT77WML-01 has a lightweight magnesium construction for more durability and less hand fatigue at the same time and enjoys a Cut Ready depth adjustment for more versatility.
Best Corded Circular Saw for Beginners
maneuverability, accuracy, and safety matter the most for Inexperienced users who would prefer the consistent runtime offered by corded saws.
Therefore, the best corded circular saw for beginners is the one with:
Light And Durable Housing
Laser Guides
Side Handles
Soft Grips
A Dust Blower
Well-Made Blade Guard and Brake
To all starters out there… BDECS300C BLACK+DECKER 7-1/4-Inch circular saw could offer all you need to get your hands dirty!
Best Corded Mini (Small) Circular Saw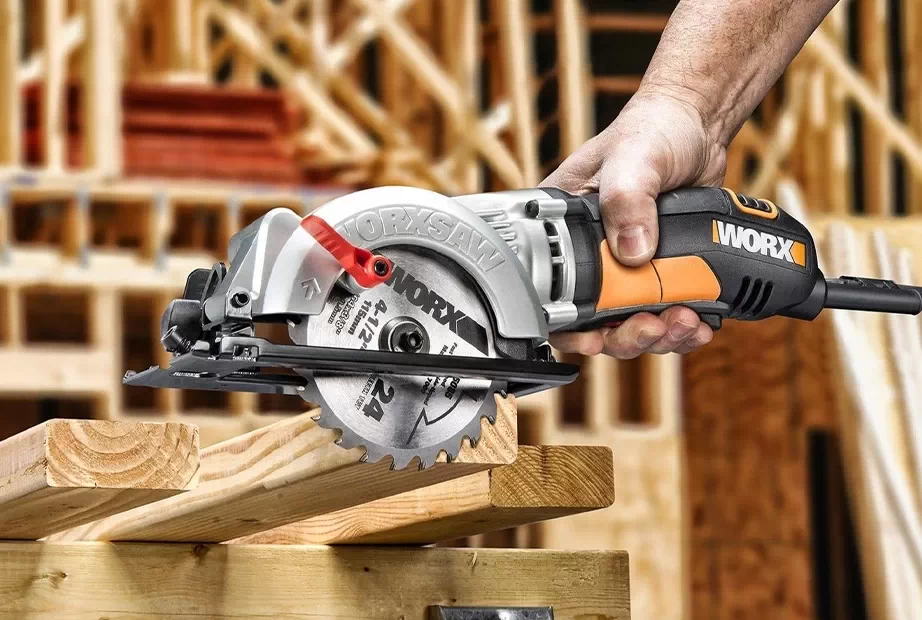 At times when power is not a priority, users would rather be putting their fate in a compact and lightweight tool that is easier to carry around and store. Mini circular saws are also more convenient choices when it comes to completing a cutting task in hard-to-reach and tight spots.
When looking for a corded mini (small) circular saw, always check its power, blade visibility, safety features, and dust control solution.
You should also give Bosch CS10 7-1/4 model a shot because it weighs just about 10.3 Lbs and promises a user-friendly operation.
Best Corded Circular Saw for The Money
If on a budget but still not willing to settle for less than the best, Ronix 4318V would be a terrific buy for you.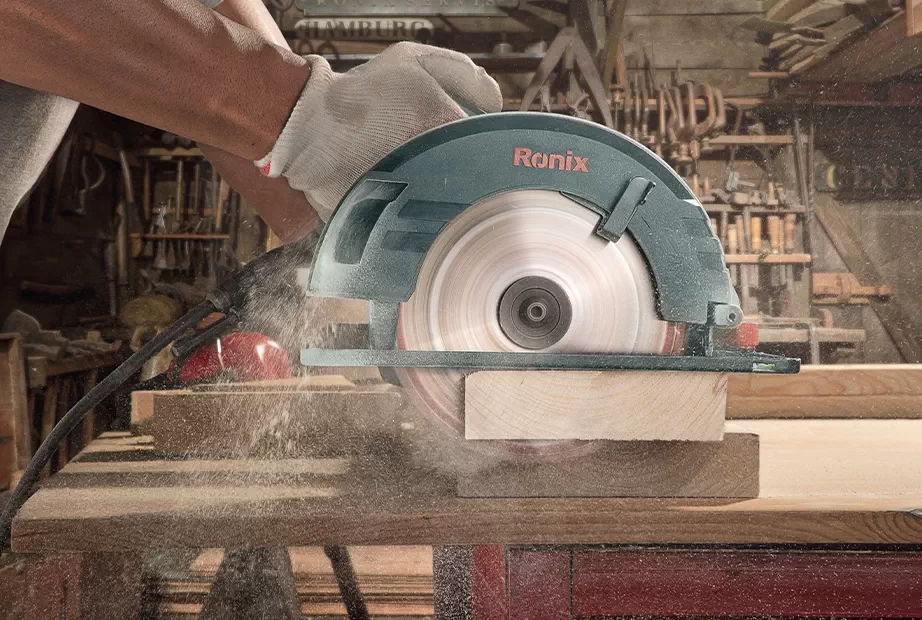 This 7 1/4-inch corded circular saw provides a great and budget-friendly cutting solution for both DIYers and professional users. It has a powerful 1350W motor and delivers 6000 revolutions per meter to allow fast and easy cuts.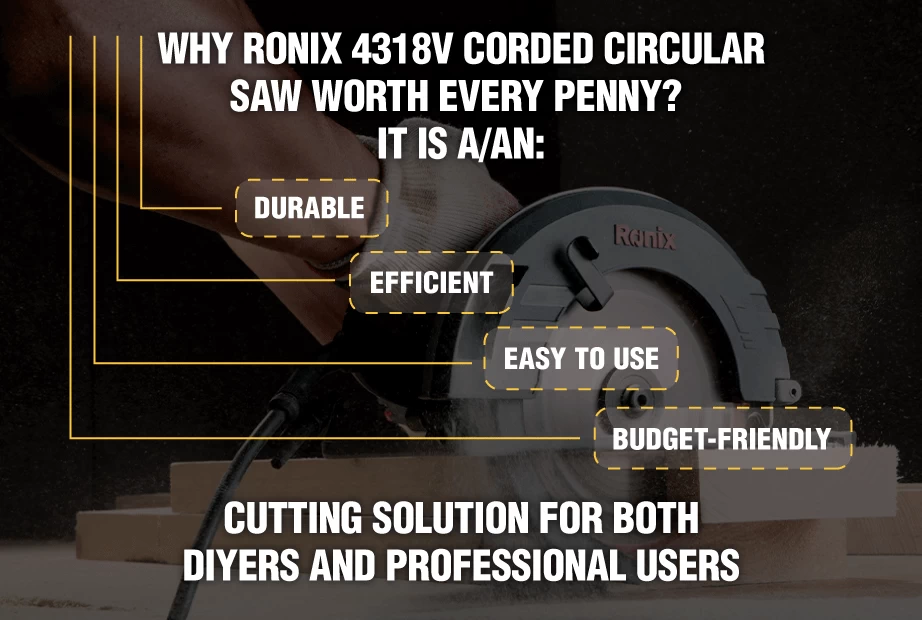 4318V is efficient, durable, and easy to use. It provides the user with adjustable cutting depth and bevel capacity for more versatility and a steel base plate for the highest cutting precision.
When it comes to convenience, nothing beats this best corded circular saw! It has a well-balanced and ergonomic design and weighs no more than 3.7 Kg which ensures less hand fatigue and has a spindle lock system to allow for fast and effortless blade change.
In 4318V, Ronix offers all the essential features of an ideal circular saw in a package that is worth every penny!
Best Corded Circular Saw for Homeowners and DIYers
The best corded circular saw for homeowners and DIYers is light-duty and reliable.
It ensures accuracy with features like cut-line indicators and laser guides.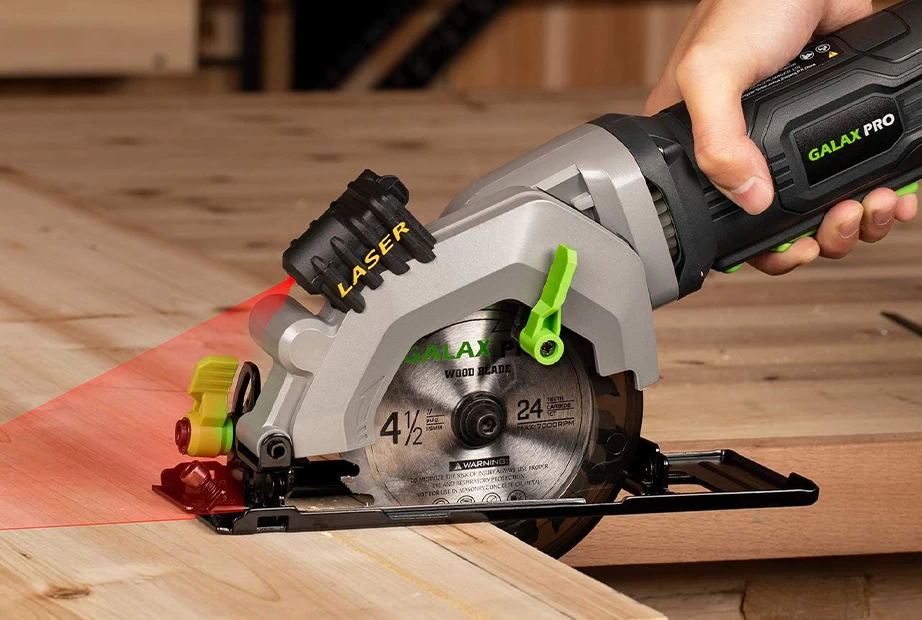 In addition to making quality cuts fast and easy, this ideal tool is also lightweight and ergonomically easy to handle and compact enough for effortless storage.
Best Professional Corded Circular Saw
As professional users generally have more demanding and large-scale tasks at hand, dust is always at the top of their complaint list. So, in addition to high power and cutting capacity, the best corded circular saw for them comes with effective dust collection solutions.
Although the ideal model for professionals is heavy-duty, it should be lightweight enough to be easily carried around the job site. Moreover, it needs to be durable to stay a loyal assistant for the user.
However, you should always choose a responsible brand with reliable customer service and a complete set of spare parts in case things go wrong.
Last but not least, to achieve the best results carpenters, metal workers, construction workers and other professional users need to choose the tool that is designed for their specific needs at work.
Best Corded Circular Saw for Woodworking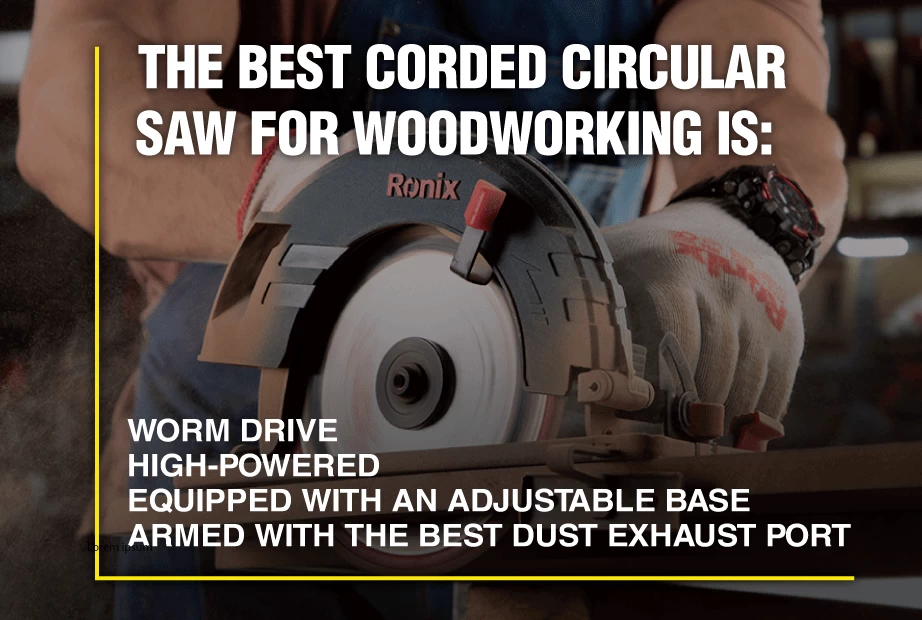 The best corded circular saw for woodworking is a worm drive model with a high amp rating and an adjustable base to enable making a variety of cuts into wooden workpieces of various thicknesses, from thin plywood to hardwood.
As sawdust is hard to clean, reduces accuracy, and can cause health risks, carpenters also need to choose a model that comes with a dust exhaust port and use a compatible dust collection system for it.
Last but not least, using a guide rail with your saw, you can make repeated straight cuts into the workpiece.
Best Corded Metal Cutting Circular Saw
When it comes to working with metal, you should go for a corded circular saw that delivers high revolutions per minute.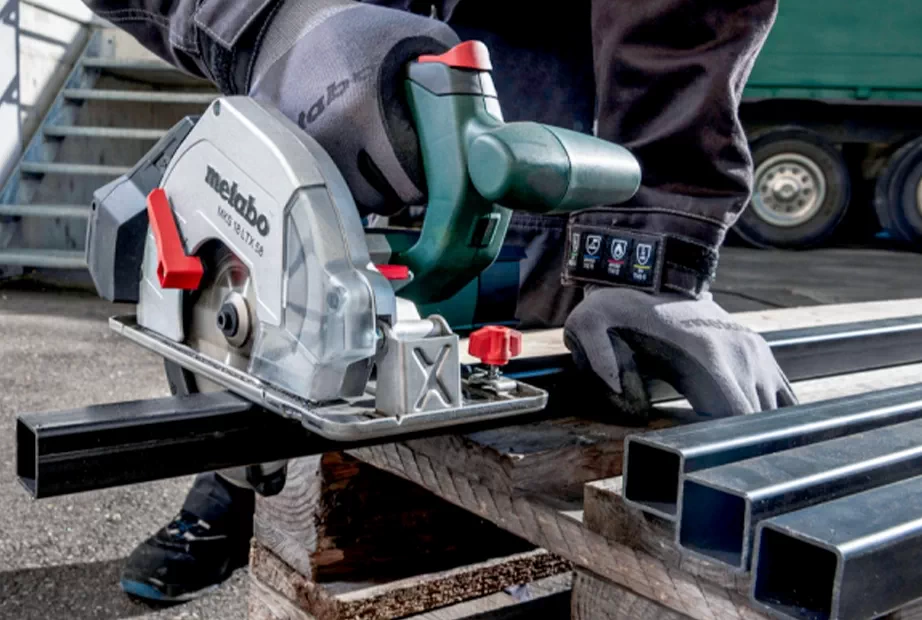 In addition to general considerations regarding efficiency and durability, you need to choose a blade of the right material and the appropriate teeth number/configuration.
Best Corded Circular Saw for Concrete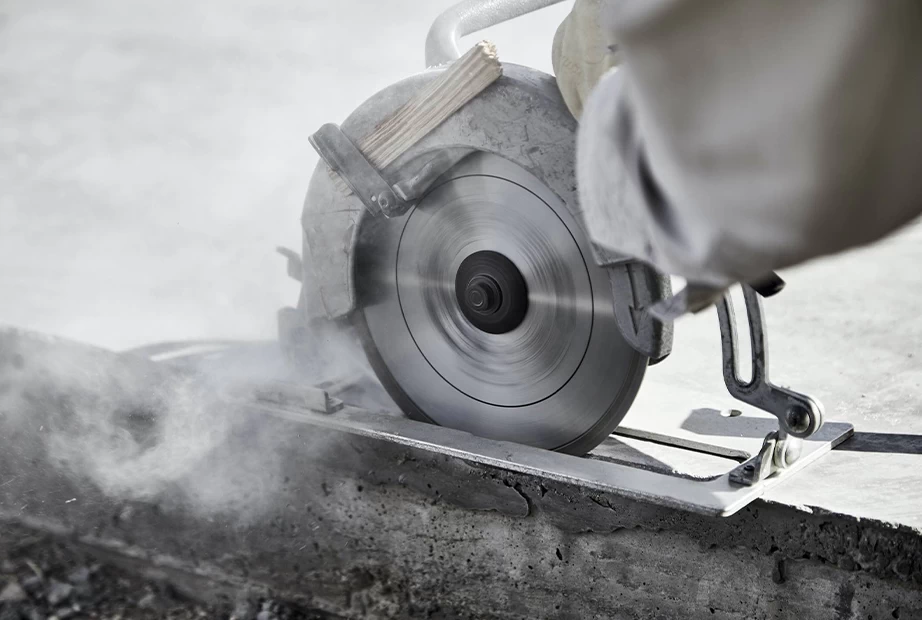 The best corded circular saw for concrete is powerful, comes with an adjustable cutting depth and has an efficient cooling system. The efficiency of the operation, however, depends on your choice of an appropriate blade.
FAQ❓
What is the most common corded circular saw size?
7 1/4 corded circular saws are the most common. Compared to 6 1/2 ones, they have a higher cutting capacity and can cut through thicker materials.
How do I know which circular saw to buy?
Choose a specific type and model with the amp rating and blade size that best suits your needs based on the task at hand.