At the Canton Fair 2023, Ronix stood as a beacon of innovation and quality. The company's state-of-the-art tools and cutting-edge equipment captured the attention of industry experts, buyers, and enthusiasts alike. Ronix's booth was not just a display of products; it was a testament to the company's dedication to craftsmanship, precision, and customer satisfaction.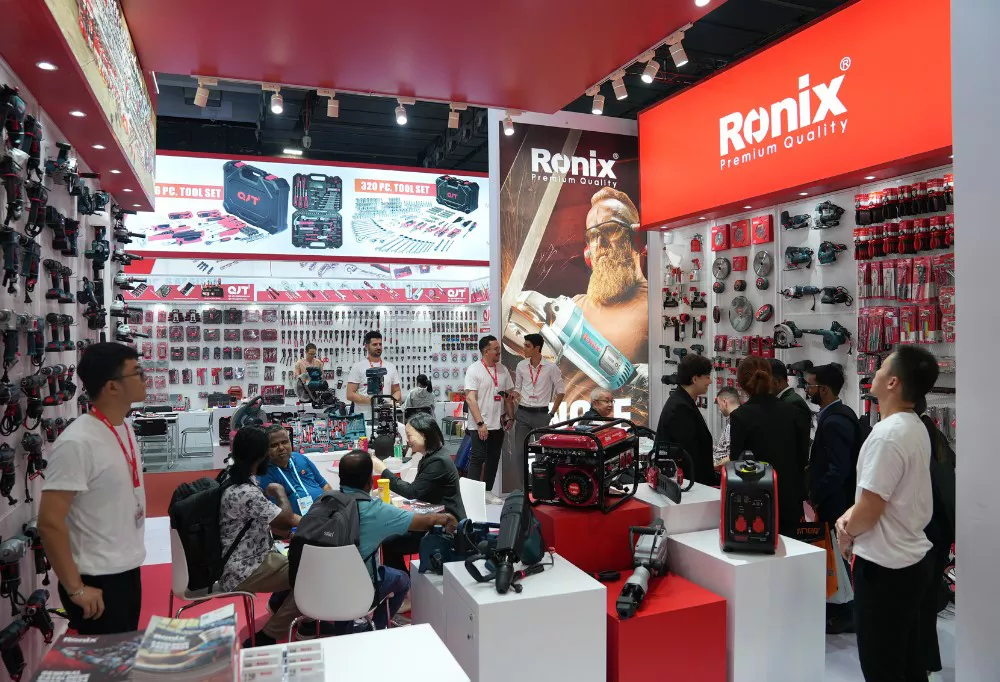 One of the highlights of Ronix's success at Canton was its ability to engage with a diverse audience. The interactive displays and live demonstrations not only showcased the functionality of their products but also demonstrated Ronix's expertise and knowledge in the tools industry.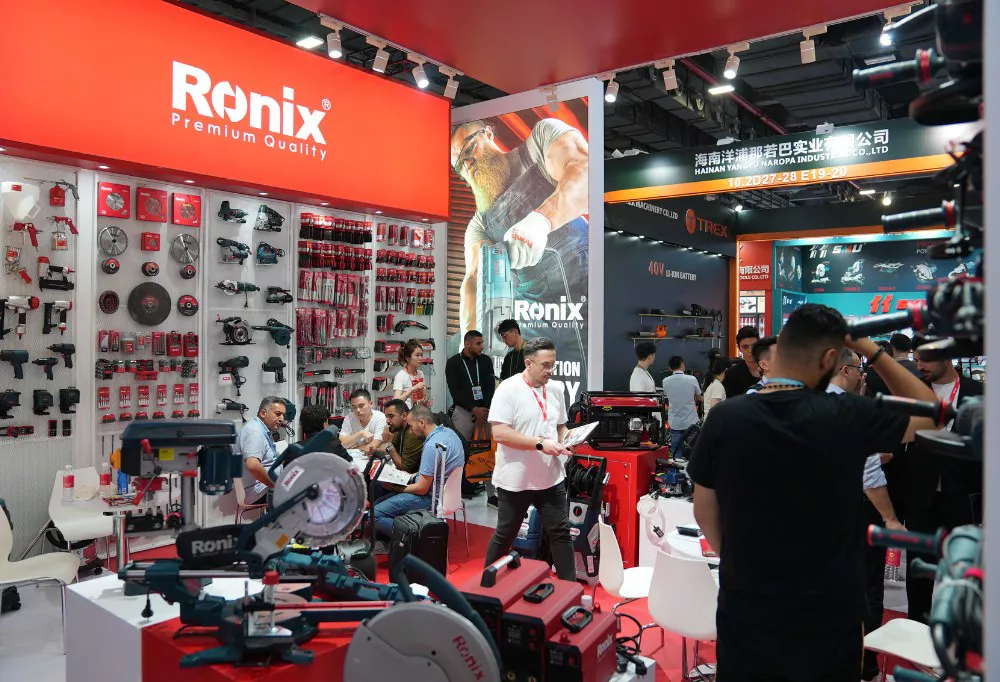 With the success at the Canton Fair, Ronix is now gearing up for its next grand stop: The Big 5 Global Show 2023.
While Canton Fair was tailored to a diverse audience, the Big 5 Global Show stands as the essence of the construction industry, attracting giants in the field. Canton Fair was an active marketplace, but the Big 5 Global Show is the arena where industry leaders get together, innovations are revealed, and collaborations take shape. Ronix's transition from Canton to Big 5 reflects our evolution from delivering to all types of people to standing tall in the construction industry.
Beginning of Big 5 Global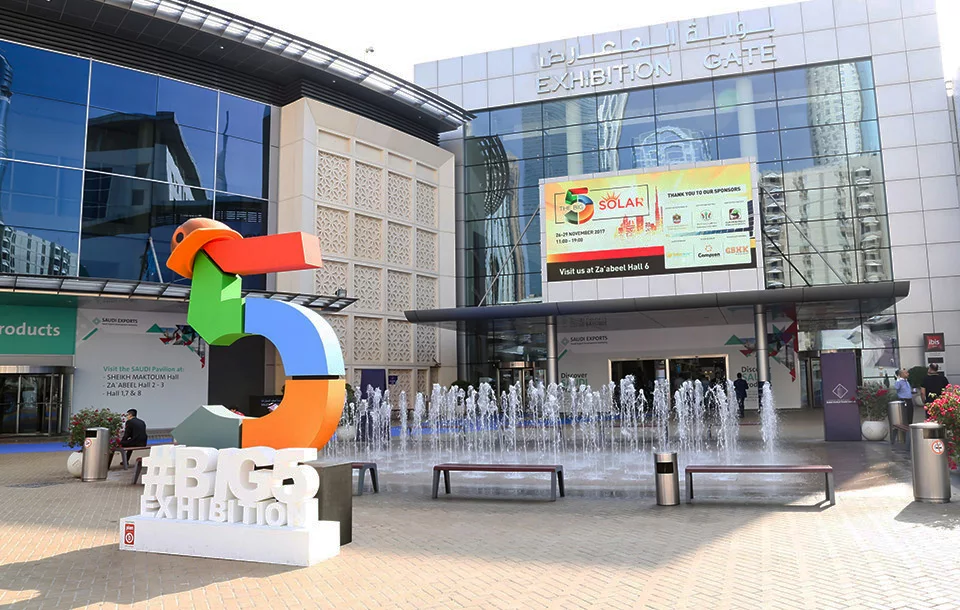 The story of Big 5 Global began in the late 1970s when a group of visionary entrepreneurs and industry leaders recognized the need for a platform that could unite professionals from the construction and infrastructure sectors. Their goal was simple yet profound: to create a space where ideas, innovations, and expertise could be shared, fostering progress in these vital industries.
Since its humble beginnings, Big 5 Global has evolved into a massive event, transcending borders and cultures. Over the years, it has expanded its space to include not just construction, but also sectors like architecture, engineering, and real estate. This expansion reflects the ever-changing global business landscape, ensuring that the event remains relevant and influential.
Origins of the Name: Big 5 Global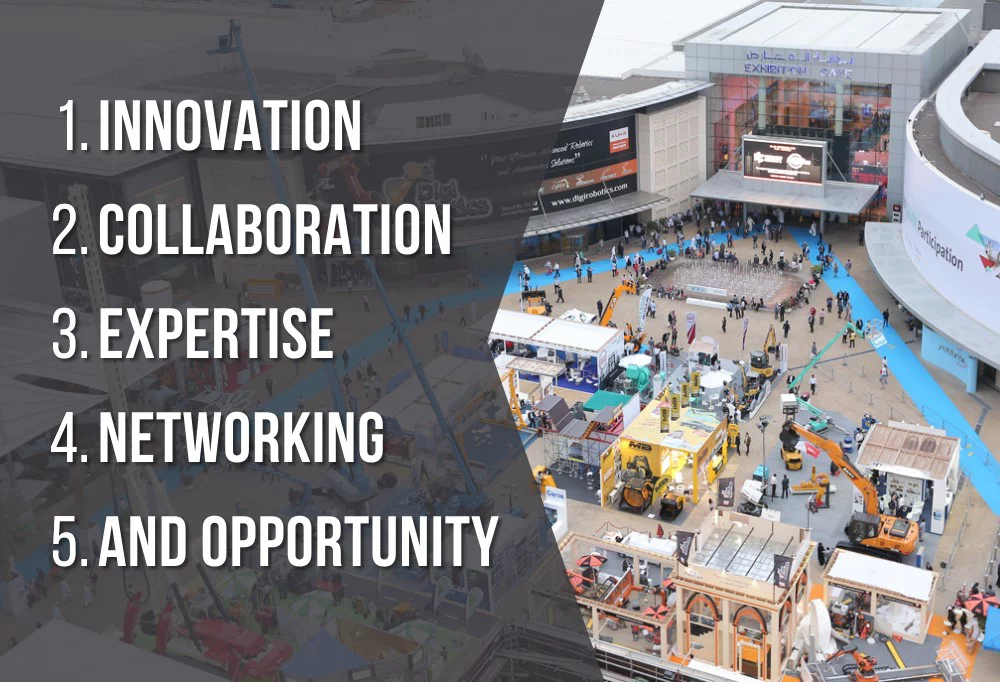 The term 'Big 5' originated from the construction industry, referring to the five essential heavy equipment machines: bulldozer, grader, loader, excavator, and crane. These machines are the backbone of any construction project, symbolizing power, efficiency, and progress. When expanded to a global scale, the name signifies a convergence of the most significant forces within the construction and tools industries. The event serves as an inspiration, drawing in the five essential pillars: innovation, collaboration, expertise, networking, and opportunity.
Opening Big 5 Global Show
In 2023, The Big 5 Global Show promises to be a focal point for cutting-edge technologies, groundbreaking innovations, and global networking opportunities. Spanning several days, the event provides a platform for professionals, businesses, and enthusiasts from various sectors to converge, exchange ideas, and explore the latest advancements in tools, construction materials, machinery, and equipment.
Participating Industries
One of the most remarkable aspects of Big 5 Global is its diverse range of attendees. Every year, the event attracts professionals from various corners of the globe. Architects, engineers, contractors, suppliers, and investors converge to exchange knowledge, showcase their products, and explore potential collaborations. Government representatives and officials also participate, adding a layer of socio-economic and political significance to the event. This melting pot of talent and expertise creates an environment ripe for networking, learning, and growth.
Advantages for Tools Brands, Tools Retailers and Hardware Stores
Participating in the Big 5 Global Show offers tool brands numerous advantages. Firstly, it provides unmatched visibility, allowing brands to showcase their products to a global audience, including potential buyers, distributors, and investors. Secondly, it leads to partnerships, paving the way for collaborations with manufacturers and suppliers. Moreover, it acts as a market research opportunity, enabling brands to evaluate industry trends and customer preferences, guiding their future product development strategies.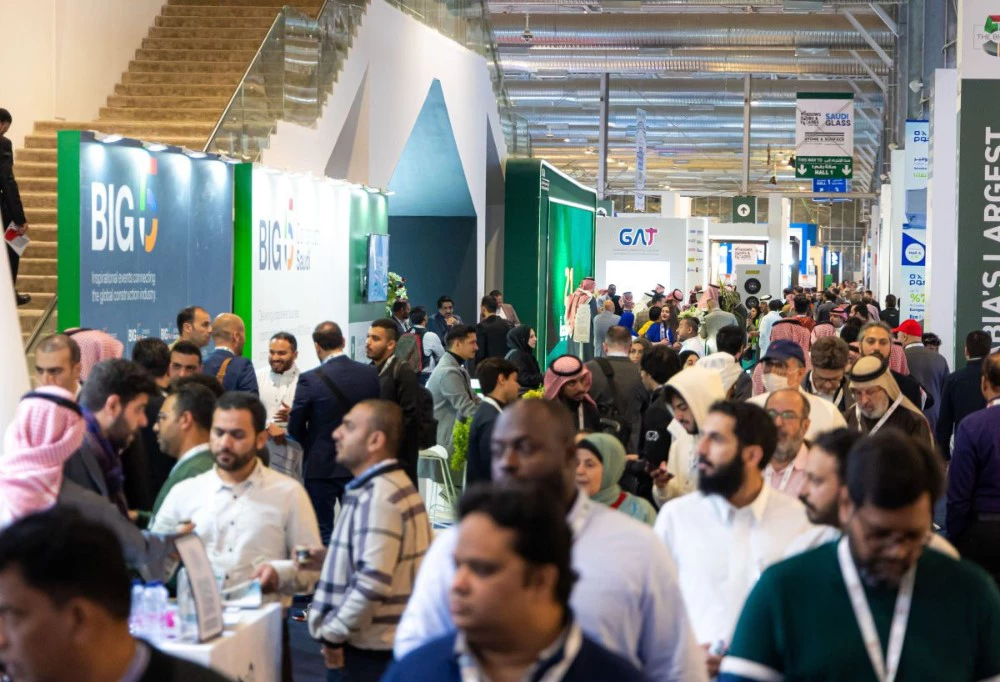 For tools retailers, hardware stores, and enthusiasts visiting the event, the advantages are equally significant. Visitors gain access to a vast display of tools and equipment, enabling them to stay abreast of the latest industry offerings. The event provides a unique opportunity to establish direct connections with manufacturers and suppliers, ensuring competitive pricing and a diverse product range for their stores. Additionally, attendees can participate in workshops and demonstrations, enhancing their product knowledge and customer service skills.
Ronix's Strategic Advantages at Big 5 Global Show
As Ronix, prepares to make its mark at the upcoming Big 5 Global Show 2023, the company brings more than just products to the table. Ronix's success story is not just about sales; it's about a strategic blend of quality, variety, and solid customer commitment that has pushed the company to new heights. Here's how these core values play into Ronix's strategic advantages at the Big 5 Global Show: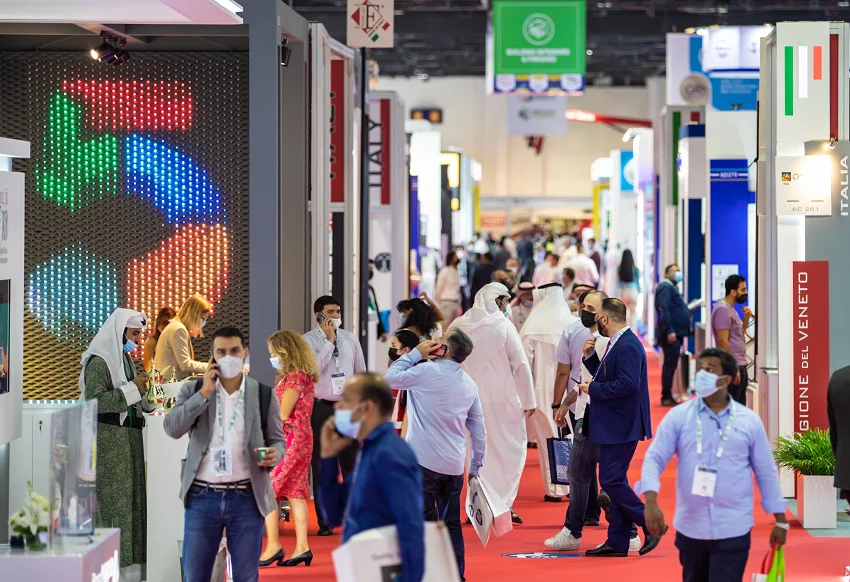 Quality: The Cornerstone of Ronix's Success
The superior quality of Ronix products not only ensures customer satisfaction but also establishes the brand as a symbol of trust within the industry. This commitment to quality becomes a strategic advantage at the Big 5 Global Show, where professionals seek tools that can withstand the harshness of their demanding projects.
Variety: Tailoring Tools to Every Need
With over 2000 types of tools and 34000 various spare parts across 9 different categories, Ronix offers unparalleled variety. At the Big 5 Global Show, this variety becomes a strategic advantage. Ronix can cater to the diverse needs of a global audience, showcasing specialized tools designed for specific tasks, thus attracting a wide array of potential clients and partners.
Reasonable Pricing: Making Quality Affordable
While Ronix does not compromise on quality, the company remains dedicated to reasonable pricing. At the Big 5 Global Show, where budget considerations often influence purchasing decisions, Ronix's combination of quality and affordability becomes a convincing proposition. It positions Ronix as a brand that not only delivers excellence but also offers value for money, making it an attractive choice for businesses and individuals alike.
Customer Support: A Commitment Beyond the Sale
Accessible 24/7, Ronix ensures that every customer receives extensive and reliable support, addressing their requirements quickly. This persistence becomes a strategic advantage, especially at events like the Big 5 Global Show. Prospective clients not only invest in Ronix tools but also the assurance of continuous support, enhancing their confidence in the brand and developing long-term relationships.
Professional Behavior: Building Trust, One Interaction at a Time
At the heart of Ronix's success is its foundation built upon professional behavior, making Ronix not just a tool provider but a trusted partner. This professionalism creates an atmosphere of trust at events like the Big 5 Global Show, where business relationships are created on mutual respect, integrity, and excellence.
Big 5 Global Show in Numbers
The Big 5 Global Show stands as a testament to its global significance, with annual visitors from over 130 countries, exhibitors from various sectors, and participation of government representatives. It is a hub for groundbreaking technologies and transformative collaborations, making it an invaluable experience for professionals, businesses, and enthusiasts alike.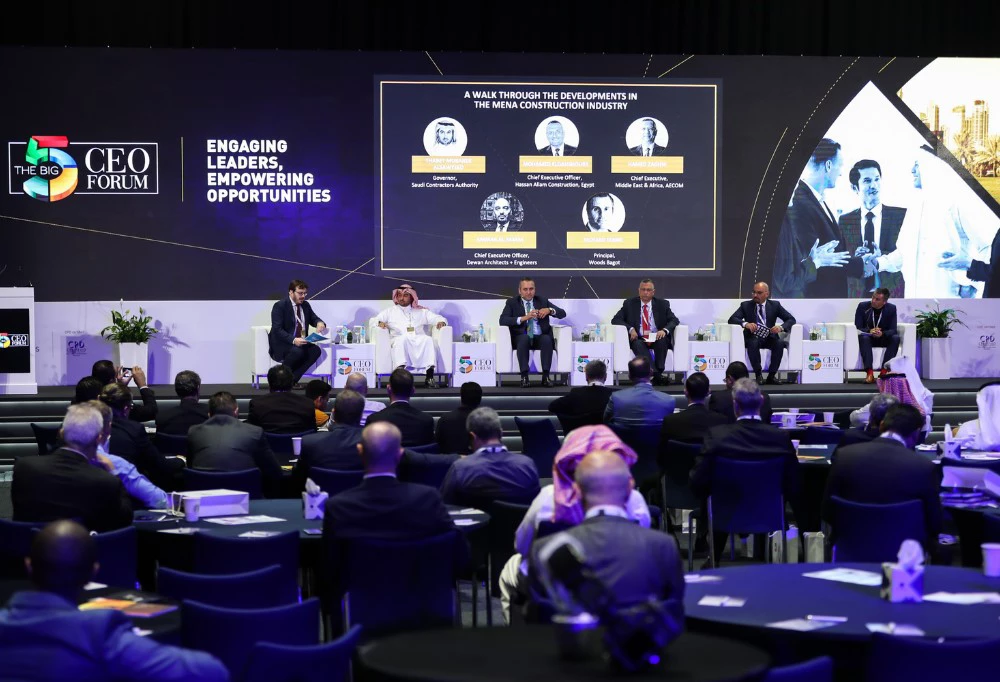 Ronix's Presence at Big 5 Global Show 2023
Mark your calendars for the Big 5 Global Show 2023, to be held from December 4th to 7th in Dubai. Ronix will be showcasing its cutting-edge products at the event, welcoming visitors to our Dubai office and showroom. Here, you have the opportunity to witness firsthand our commitment to quality, variety, and reasonable pricing. Our experts will be on hand to guide you through our extensive range of tools and equipment, tailored to meet every need in the construction industry.
Visit Ronix at the Dubai Office
In addition to the Big 5 Global Show, Ronix extends an invitation to explore our world-class Dubai office and showroom. Located at the heart of innovation, our Dubai office showcases a wide array of top-tier tools and equipment, reflecting our commitment to quality, variety, and affordability. Visitors have the unique opportunity to immerse themselves in the Ronix experience, witnessing firsthand the tools that are shaping the future of the industry.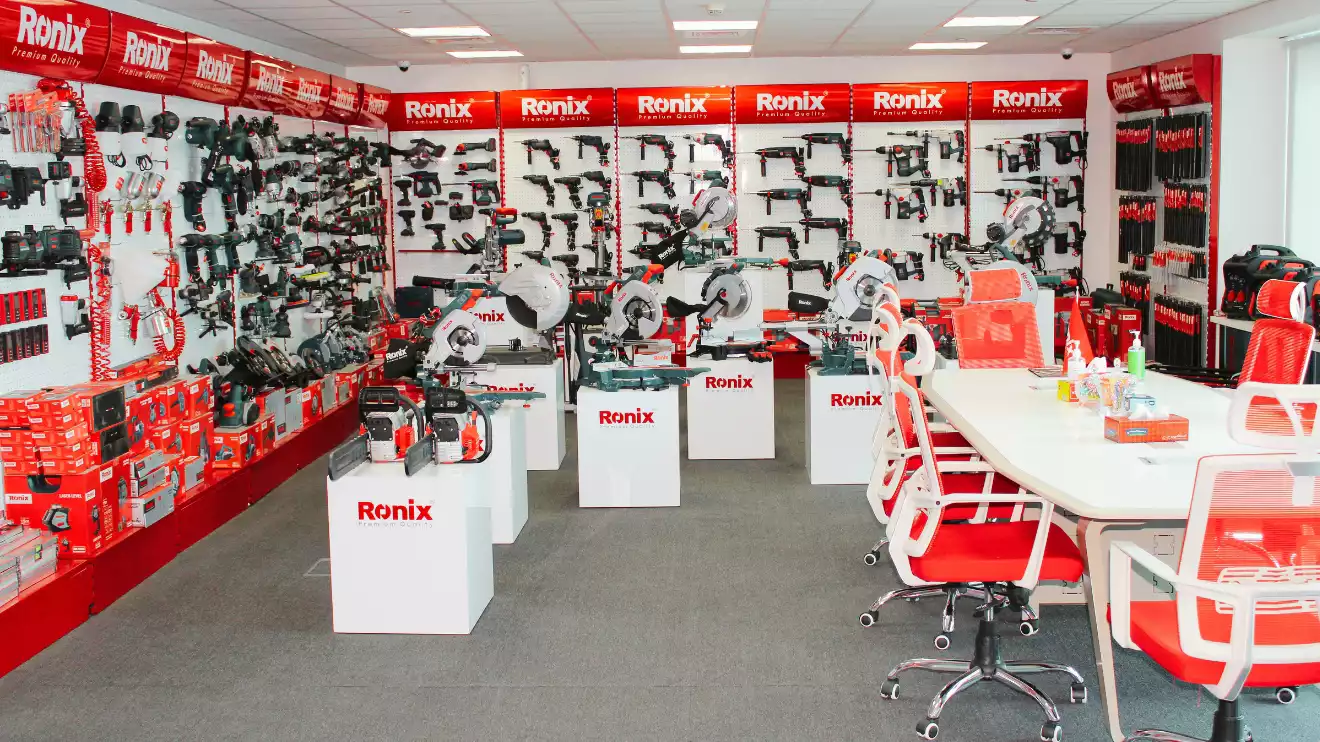 Ronix's tour from Canton to the Big 5 Global Show exemplifies our evolution, growth, and unwavering dedication to excellence. Ronix welcomes you to explore our world of innovation, where quality meets affordability, and variety meets precision. Together, let's build a future where Ronix shines as a beacon of excellence, empowering every project and every professional with the best tools in the industry.
Join us at the Big 5 Global Show 2023 and witness the future of the tools and construction industries unfold before your eyes:
📅 Date: December 4th – 7th, 2023
📍 Venue: Dubai World Trade Centre
🏢 Hall: Za'abeel Hall 3
🔰 Booth: Z3 E251