These days, Canton is coming alive and bustling as the 134th Canton Import and Export Fair gets closer. It will be opened soon, on October 15th, 2023.
As the largest trade fair in China, it hosts several brands from 220 countries around the world including businesses from different fields such as tools, electronics, vehicles, spare parts, chemical products, hardware, machinery, and building materials. And as the oldest Chinese fair, it brings a legacy of its long history:
A Brief History of Canton fair
The Canton Fair was founded in the spring of 1957 and first called 'Exhibition of Chinese Export Commodities', then changed to 'Chinese Export Commodities Fair and China Import and Export Fair'. But in 2007 it was called 'China Import and Export Fair' and popularly called 'Canton Fair'. The later name is assumed after the old name of the city Guangzhou, where the fair is held there.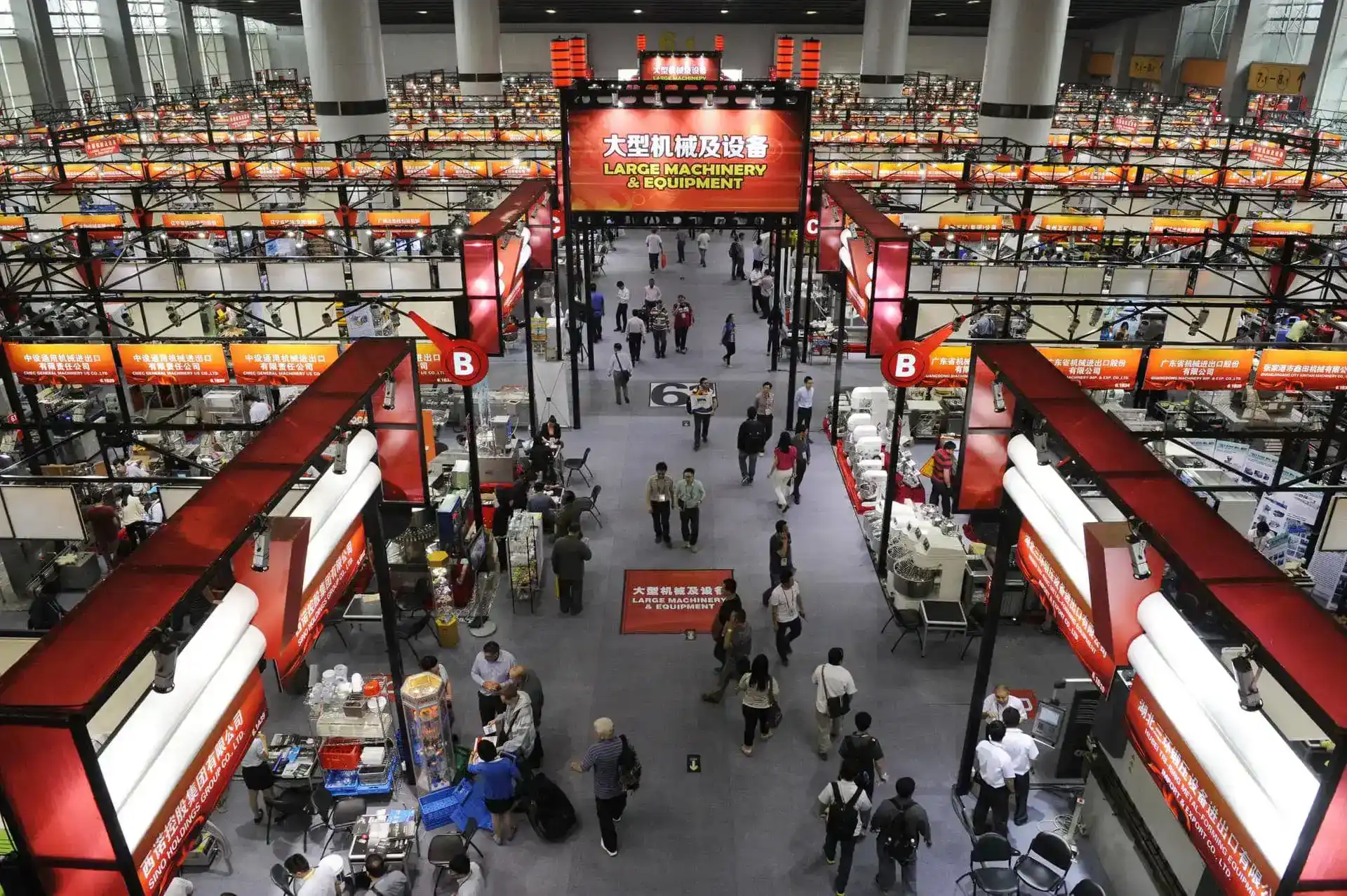 The fair was established to provide an international commercial communication and break the blocks between China and the rest of the world.
The fair was first a place to display mostly raw materials, but gradually evolved into a show for industrial products, in a way that they grew from 20% in 1957 to 85.6% in 1995 and now much more. However, now the variety of the tools and hardware displayed in the fair are countless, let's take a look at them.
Tools and hardware in Canton Fair
The Canton Fair is held into three phases, each of which focuses on different product categories and industries. Here are the usual parts or phases of the Canton Fair:
Phase 1 & 2: These two phases showcase products like electronics, machines, home goods like decorations and gifts, and tools such as hand tools, power tools, gardening, construction and building equipment, electric and plumbing tools, and more.
Phase 3: This phase highlights items like medical equipment, clothes, shoes, and office supplies.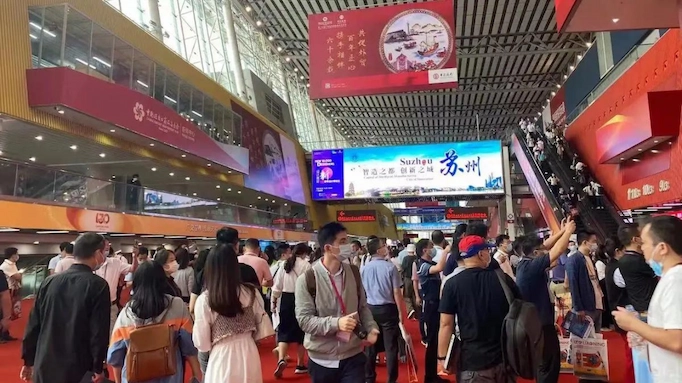 Canton Fair 2023; When and Where Does Canton Fair Take Place?
Canton Fair Complex is located in Guangzhou, Yuejiang Zhong Lu, Haizhu District and as told, held in 3 phases in spring and autumn sessions. Here is the time span:
| | | |
| --- | --- | --- |
| Phase | Spring Session | Autumn Session |
| 1 | April 15th – 19th | October 15th – 19th |
| 2 | April 23rd – 27th | October 23rd – 27th |
| 3 | May 1st – 5th | October 31st – November 4th |
However, the upcoming fair is going to happen in October 15th – 19th.
By the way, did you know that Canton Fair is also one of the best exhibitions in the TOOL INDUSTRY?
Why Is the Canton Fair One of The Best Exhibitions in The Tool Industry?
The Canton Fair is considered one of the best exhibitions in the tool industry due to its vast range of tools and hardware products, international participation, quality suppliers, market insights, sourcing opportunities, convenience of location, government support, cultural exchange, and its online presence. This prestigious event offers a comprehensive platform for professionals and buyers to explore the latest innovations, network with global suppliers, and engage in fruitful business interactions, making it a cornerstone of the tool industry's trade calendar.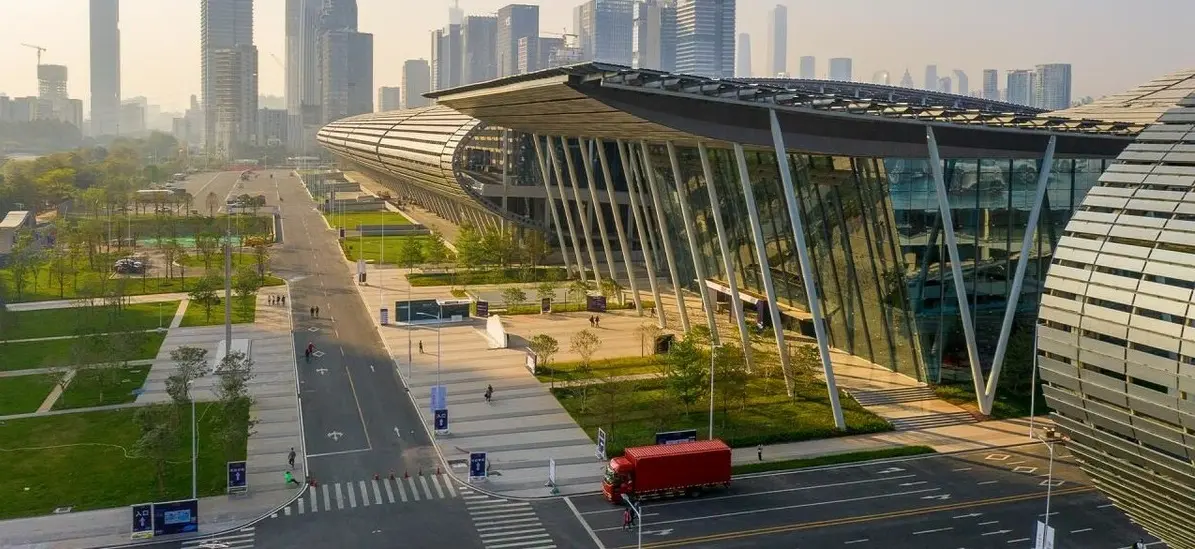 Ronix Tools Makes a Presence!
Along with the tool manufacturers taking part in the canton fair show, Ronix Tools will showcase its tools and latest technological innovations from October 15th to 19th.
Ronix is a well-known German tool brand with an active presence in the industry and offers more than 2,000 different types of tools and 34,000 spare parts. Looking up its website, you will find the motto of the brand which is to meet every need, expectation, and budget.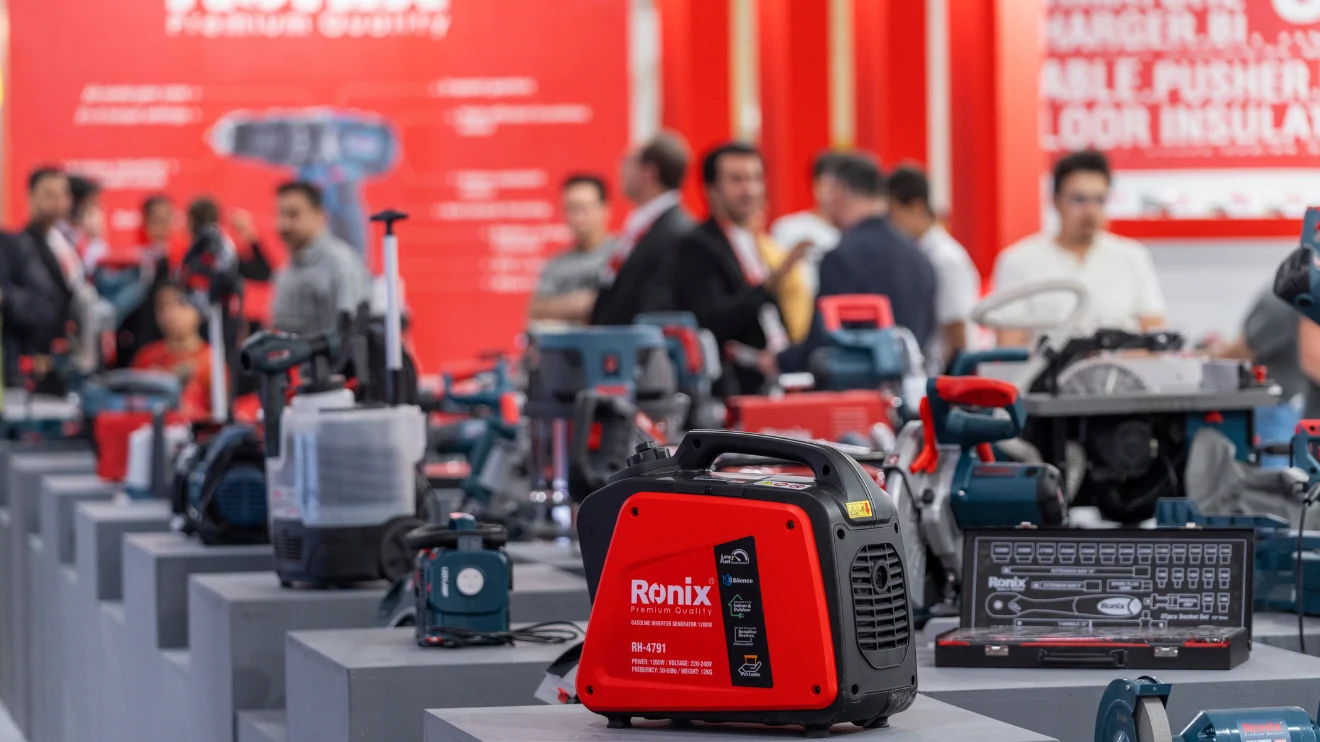 Looking for the tool classification, you will find a collection of 9 categories of power tools, hand tools, work lights, measuring tools, safety equipment, tool accessories, tool storage, lifting equipment, and car jacks, which can embrace different applications and functions.
Ronix is active in offices and showrooms in 3 trade and manufacturing hubs worldwide: Germany, China, and UAE (Dubai).
The brand has signed up to take part in Canton fair to showcase its variety of tools, show the quality it claims confidently, and create bonds with suppliers, distributors, wholesalers, and users to extend the horizons and export its innovative solutions all around the world, as it did for more than 90 countries before.
Ronix's presence at the Canton Fair is part of a greater Global Tour which will go on in 5Global exhibition in Dubai and the Eisenwarenmesse international hardware fair.