"If you want to do something on your own, make sure you do it properly." This is a piece of advice my father has instilled in me since my childhood. So, whether it's a simple task like gardening, helping my kids with school projects, or assisting my wife in hanging a new picture, or even more complex jobs like building a table for my office or fixing my car on the way to work when I'm running late, I always use the best DIY tools to do it right, just like my dad taught me. I'll be sharing my experiences with you from all these years.
Working at home is a wonderful experience because there are many activities that you can do with your own skills. Doing a wide range of DIY projects; from really simple ones that need no power tools to really large ones like home improvements can be very exciting. DIY projects can't be possible if you don't own the right DIY hand tools. It is necessary to have the right DIY hand tools for the right job or your project will be failed. I am going to write about the best hand tools for DIY you may need for your DIY projects.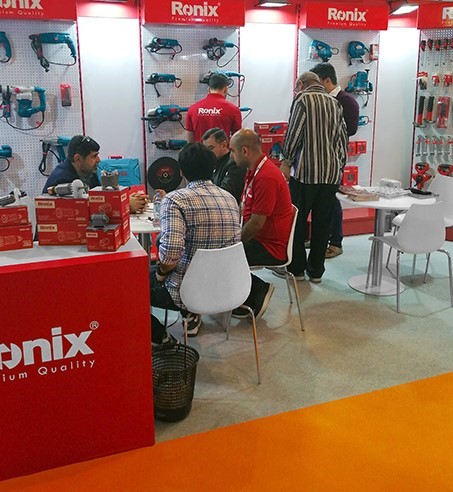 The Best Essential Hand tools for DIY projects
It will definitely cross your mind: What hand tools do I need for DIY projects? Or maybe you're concerned that you cannot use the tools available in the market because you are a beginner, or that it's going to be a waste of money buying a tool and not using it for several years, resulting in it being covered in rust. Don't worry if you have these concerns; I've compiled a list of essential hand tools for DIYers suitable for both beginners and professionals.
The Best hand tools for DIY projects for beginners:
Wrenches and spanners: If you want to repair your kid's bicycle or you want to tighten cabinet Handles or even secure safety gates, and cabinet locks, wrenches and spanners are there to help you through them. Wrenches allow you to apply force with less effort and they are incredible hand tools for DIY projects. They come in different shapes and sizes. including adjustable wrenches, combination wrenches, socket wrenches, and more We can use them for loosening and tightening the bolts, fasteners, and nuts too.
Tape measures: You've probably considered buying something but weren't sure if it would fit in your home or not. This is where tape measures come in hand and they are one of the best hand tools for DIY projects.
Tape measures are used to measure the sizes of different objects. You can use them in Furniture Assembly, Carpentry and Woodworking, or even outdoor projects such as installing fences, decks, or playsets. Ronix company offers different types of tape measures to facilitate the job for DIYers. You should add it to your Hand Tools DIYer list.
Screwdrivers: These are some of the most common DIY hand tools in the market. We use them to screw or unscrew nails. Having a set of screwdrivers in your toolbox is essential for handling a wide range of DIY projects around the home. they are also the best Hand tools for DIY crafts. you can use them in the projects or crafts that you need to fasten materials together, such as building birdhouses, making bookshelves, or creating custom shelving units.
The Ronix screwdriver tool set is thoughtfully designed for this very purpose, providing a compact and portable package that includes an extensive range of screwdriver bits in various types and sizes.
Hammers: You no longer need to use heavy household items like the bottom of a glass bottle or a weighty book to apply pressure to drive or remove nails. Hammers are designed to help you in this field. Hammers are used to deliver impact to a small area of an object. They can be used for many purposes like daily house projects such as Arts and Craft Projects or even professional tasks such as woodworking, Metalworking, Construction, Jewelry Making, Carpentry, and Cabinetry and Glassworking.
Cutter knives: I always used to struggle with opening boxes sealed with thick double-layer tape. I would resort to using anything sharp I could find to cut through the plastic or tape. But ever since I got hold of Ronix's cutter knives, I no longer have to search for a suitable tool. These cutter knives are always conveniently on my desk, ready for use whenever I need them. are multifunctional tools that can be used for different projects. With Ronix cutter knives you can make cutting tasks fast and easy. You can use them in Crafts and Hobbies such as cutting paper, cardboard, foam, and fabric in your or your kids' art crafts or stripping wire insulation as an electrition, or in-office tasks such as opening an envelope you can always use cutter knives. you should put it in your Hand Tools DIYer list.
Pliers: As the son of an electrician, I've grown up seeing pliers always in my dad's hands or within reach in his tool cases. Whenever we had power outages or my brother's electrical tools malfunctioned, my dad would be right there with his trusty pliers, fixing everything in the blink of an eye. So take it from me, you'll want to include it in your list of essential hand tools for DIYers. We use them to hold objects firmly in place. As you know there are many types of pliers with different uses such as Slip-joint, Long nose, Water pump, Locking, Tower pincer, Carpenter pincer, Hand riveters, C-clamp cutting, Chain clampand and diagonal cutting, but what is important is to choose the right pliers for the right job.i
Pruning shears: My mom would always complain about my dull scissors when she tried to trim the hedges or cut flowers and plants in our garden. She stopped complaining once I bought her a pair of pruning shears they are also known as pruners. They are used to prune hard branches. Pruning is an essential action for keeping your garden clean and beautiful. you should definitely put it on your list of essential hand tools for DIY.
Flashlight: The next time that your power goes out, you don't have to worry. With Ronix flashlights you can find your way in the dark. I'm a camping enthusiast and Ronix flashlights have always come in handy. Ronix offers a range of flashlights, including headlamps, lanterns, and spotlights, perfect for illuminating your adventures while hiking, biking, or camping, especially at night. you should put it in your Hand Tools DIYer list.
Professional hand tools for DIY projects
Hand saw: If you have any woodworking to do, a hand saw is an essential tool. These are a must-have for both homeowners and professionals alike. You might wonder why you shouldn't opt for an electric saw instead of a hand saw. To provide you with a detailed answer, while hand tools will always have their place, here are some advantages of using a hand saw:
. Make less noise
· Weigh less
· Are cost-effective
· Require less maintenance
Wheelbarrows: These are primarily used for outdoor tasks like carrying soil, mulch, plants, and gardening, as well as collecting grass clippings and leaves. They are also handy for construction work, gardening, composting, harvesting, outdoor cleanup, and more.
Shovels: Now that we're discussing outdoor tasks and I'm offering suggestions for choosing tools to make them easier and more enjoyable, let me recommend other essential hand tools for outdoor jobs, especially gardening. If you have a garden or yard, a shovel is always required.
Ladders: As someone not very tall, I've frequently needed the help of taller individuals at home to reach high places like the top of cabinets. But when I started living on my own, I realized the importance of finding a solution to this recurring challenge. A ladder was my solution. a ladder is always required to reach high places. These Best hand tools for DIY can help you with painting, getting on the roof, etc.
Putty knives: Putty knives are used for scraping surfaces or spreading material. They play a crucial role in painting projects They can help you apply joint compounds to fill the holes They can help you remove old paints as well. I've used them to easily remove stickers my kids put on their desks too it works well. These DIY hand tools are essential for keeping your living space looking and working its best
Bars: Bars are one of the professional DIY hand tools that you can use in different applications. Depending on the type of bar and its location, they can fulfill a wide range of functional needs in DIY projects. these DIY hand tools are used to gain leverage when you try to pry apart two connected objects.
Punch tools: These are incredibly useful for your projects they are One of their primary functions is to drive nails or fasteners, ensuring a secure and flush finish in woodworking and construction projects They will also help you do tasks like marking and centering, providing clear guides for drilling or further work as well.
Chisels: Chisels are one of the professional hand tools that can be used in various ways and across different applications. Chisels are tools with a sharpened edge. They are used with other tools like hammers in shaping, dressing, etc.
Clamps: When crafting wooden items such as tables, chairs, or shelves, clamps become invaluable tools.  Clamps are primarily used to hold pieces of wood together securely during various woodworking operations. They are practical for many applications like carpentry, woodworking, and construction. They are one of the good and necessary Professional hand tools for DIY
Your search for the best hand tools for DIY ends here. The essence of DIY projects lies in the joy of creating or fixing something with your own hands. To embark on this journey, you'll need reliable companions. I hope I've assisted you in finding the perfect companions for your DIY endeavors.
FAQ of Best Essential Hand tools for DIY projects
What hand tools do I need for DIY projects?
The essential hand tools for DIY projects typically include a hammer, screwdrivers, pliers, a tape measure, a putty knife, wrenches, and a set of basic saws.