A compact cordless screwdriver may be the right tool for you if you have a DIY project that requires a lot of hand screwdriving into small spaces that your beloved drill can't reach. Electric screwdrivers are comparable to drills, but they're smaller, allowing you to reach places like beneath the basement steps or behind the furnace.
The greatest electric screwdrivers offer high torque and a gun-trigger form that fits comfortably in your hand for a solid grip and accurate control. Their motorized torque eliminates the wrist strain and hand fatigue associated with manual screwdriver use, making them an excellent choice for a variety of applications.
The Compact Cordless Screwdrivers for Light-Duty Jobs
Traditional power drills are important tools to have, but they might be overkill for light-duty activities that require a gentler touch. Electric screwdrivers are a practical option, whether you're a novice DIYer or a skilled tradesperson looking for a portable backup tool.
They're ideal for light-duty activities like furniture assembly, light switch cover replacement, and cabinet hinge tightening. Furthermore, because of their lower torque settings, they're ideal for fragile materials that can be harmed by a more powerful tool, such as particle board, plastic covers, or little screws used in electronics.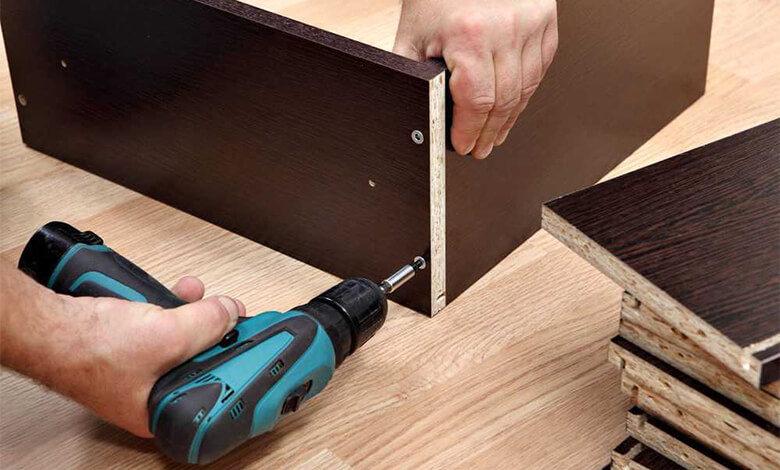 What Should I Look for In a Compact Cordless Screwdriver?
Depending on your specific requirements. High power isn't one of the traits that every decent cordless screwdriver should have, and we're sorry to say that it isn't one of them. The biggest advantage of utilizing a cordless screwdriver is that you can use it even if you don't have access to a power source. As a result, cordless screwdrivers are driven by batteries and will never provide the same torque as a corded screwdriver.
If you want to buy a compact cordless screwdriver but don't know what to look for, you should first ask yourself these questions. Integrated lights (so you can see what you're doing even in the dark), rotating handles (good for maneuvering the tool in difficult spots and positions), USB chargers (so you can charge the battery without a wall charger), and even battery indicators (so you know when you're about to run out of power and plan accordingly) are all features of these tools.
Related products 🛠
Cordless Screwdriver Pros and Cons
Buying a new tool, like always, necessitates a greater grasp of what that instrument can accomplish for you in order to ensure that you're making the proper investment. Let's go through some of the benefits and drawbacks of a cordless screwdriver to see what you can anticipate from one:
✅ Pro: compactness. A compact cordless screwdriver is a small and handy tool, so you won't have too much problem finding a place to store it, and it can fit into a number of tool bags. Its compact size also makes it convenient to use in tight situations, which is always a bonus.
✅ Pro: price. Cordless screwdrivers aren't particularly expensive tools, so you can get a good one for around $20 to $30. Naturally, there are more costly items, but as we will demonstrate in the second part of our essay, you can acquire a great product without spending a lot of money.
✅ Pro: It is simple to use. Because of the quick-release chuck, cordless screwdrivers feature bits that can be replaced fast. This means you can quickly remove one screwdriver head and replace it with another.
❌ Con: versatility. While cordless screwdrivers are excellent for pilot holes and little screws, they are ineffective for drilling large holes and inserting large screws.
❌ Con: power. When a cordless screwdriver is compared to cordless drill drivers and impact drivers, the former is less powerful. These screwdrivers are best for driving little screws in softwoods.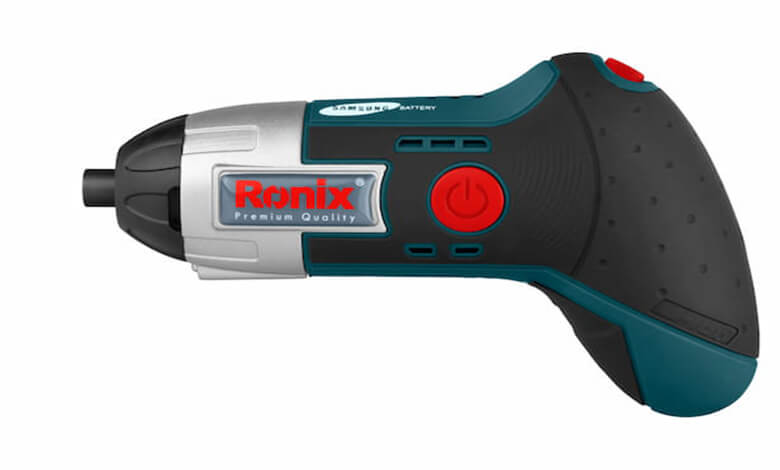 Best Compact Cordless Screwdrivers
You want a high-quality electric screwdriver no matter what model or size you buy. Based on the purchasing criteria pointed here, such as price, efficacy, and reputation, these models are among the best Compact Cordless Screwdrivers available.
🔰 BLACK+DECKER 4V MAX Electric Screwdriver
For improved agility, this variable grip electric screwdriver can be changed from inline at zero degrees to a pistol grip at 90 degrees. The 4V, 1.5 Ah battery has enough juice to handle the most popular DIY projects, such as mounting new light fixtures or changing up home signs.
With a torque of up to 4 N.m, the Black+Decker 4V Max Electric Screwdriver is a budget-friendly option that won't leave your wallet empty. It also comes with a separate flashlight that you can use on its own or attach to the screwdriver for light-guided use, and it's light enough to keep your arms from hurting.
🔰 Ronix 8500 Cordless Screwdriver 3.6V Li-ion
Ronix Cordless Screwdriver 3.6V Li-ion is not an ordinary tool at all! it can drive any type of screws. A handy cordless tool with a high-performance motor in order to use in all industries. A 3.6v lithium battery is what runs the 8500 with capacity of 1.5Ah. The body is ergonomically designed in a very special shape like all the Ronix products. Ronix Cordless Screwdriver 3.6V Li-ion is equipped with a keyless chuck for a faster bit changing.
🔰 SKIL 4V Cordless Screwdriver with Circuit Sensor
If you're working on a DIY project that requires you to work with outlets or wire, this is the tool for you. The revolutionary Circuit Sensor technology in the cordless screwdriver alerts users when it senses electrical current in a box or outlet, sparing you from a dangerous shock if you accidentally turn off the wrong breaker. Because of its compact size, this cordless screwdriver can get into tight spots. An LED light, nine interchangeable bits, a bit holder, and a USB charging cord are all included with the gadget. The chuck can accept any 14-inch drive bit and may also be used as a nut driver. It has forward and backward motion, but no clutch or speed settings that may be adjusted.
🔰 WEN 49103 Cordless Electric Screwdriver
Unlike other drivers, which have their chuck in the middle, this one has it at the top, making it simple to position your screw in tight or odd spaces. It contains a rubberized handle for a secure grip when working, as well as a carrying holster with storage for your bits, allowing you to have your driver and equipment close at hand at all times. An LED meter on the top of the machine allows you to simply monitor your battery levels. The fact that you receive all of these extras for only $20 makes this a very amazing deal.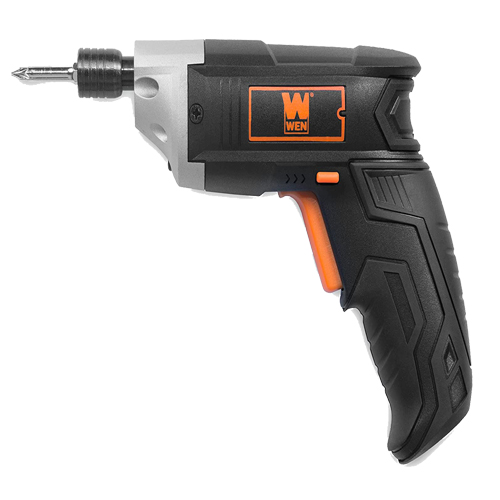 🔰 Metabo HPT DB3DL2 Cordless Screwdriver Kit
This tool's 21 clutch settings let you to fine-tune the torque to your individual work, and its hard-sided case keeps it safe while not in use. It also includes two batteries, making it ideal for long-term tasks that would normally need you to wait for a single battery to charge. If you run out of battery, you may use it as a standard screwdriver thanks to the manual spindle lock. It also has a drill setting, which is great for making pilot holes, but we wouldn't use it for any real drilling.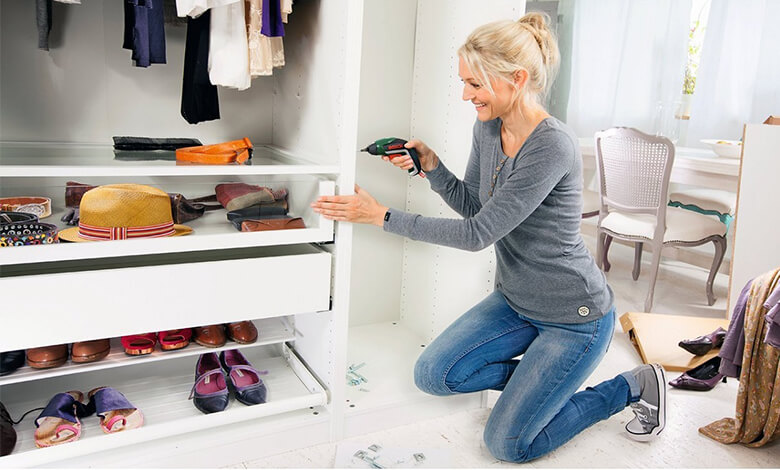 Quality Control
You should do a quick comparison before ordering your compact cordless screwdriver. Consider which features are the most important to you ahead of time. When you look closely, you'll notice that the little gadgets have clever functions! How can you know whether a micro is good?
| | |
| --- | --- |
| Buying Criteria | Property |
| Weight | A lightweight equipment is always preferable than a heavier one for practice. The compact cordless screwdriver is inherently easier than his larger cousins, making it suitable for extended screwing. If many pieces of furniture must be assembled or disassembled, the compact cordless screwdriver is the natural choice. The weight has a huge impact on ergonomics and influences how easy it is to handle. Take your own cordless screwdriver test and you'll notice subtle changes right away! |
| Torque | The maximum torque is a performance indication and should be considered while purchasing. The models of the manufacturers differ significantly in this regard, so taking a closer look is beneficial. There are compact cordless screwdrivers ranging from 3 Nm to 7 Nm. There's a significant difference! This is reflected in the purchase price. Large cordless screwdrivers may easily reach 30 Nm and are, thus, uncompetitive. |
| Tension | The minis are safe at 3,6 volts. You can loosely turn 100 screws in and out while working swiftly with a modest torque. Before purchasing a tiny cordless screwdriver, make sure to check the voltage. |
| Accumulator | Many people place a premium on a device's battery life and charging time. Lithium-ion technology, which has no memory effect, is used in modern tiny cordless screwdrivers. There are minis with rapid chargers that are ready to use in only 30 minutes. Others will require three hours. In an ideal world, the scope of supply would also include a new battery, which, in my tiny cordless screwdriver experience, is worth its weight in gold. |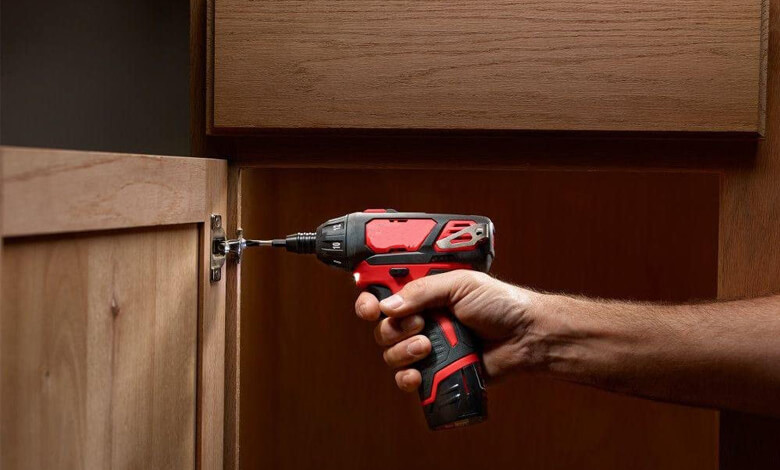 Extra Features
Cordless screwdrivers, like most other power tools, have a variety of features that make your job simpler and distinguish them from other versions, it's helpful to have a general knowledge about what a compact cordless screwdriver can be further more equipped with, before purchasing one.
A magnetic screw holder extends from the tool's front, eliminating the need to hold the screw with one hand while operating the screwdriver with the other.
A torque adjustment system allows users to adjust torque levels according to application needs.
If the screw jams or is fully screwed in, a quick stop function prevents the tool from driving. This prevents torque from being transmitted from the tool to your hand and arm, sparing you aches and pains.
When working in low lit areas, LED lights give additional visibility.
Electric screwdriver accessories, such as various bits and a carrying bag, are included in the kits. Add-on equipment like a manual screwdriver or a cutting wheel are included in more complex kits.
---
FAQ ❓
Are compact cordless screwdrivers as noisy as larger cordless screwdrivers?
The compact cordless screwdrivers are a little quieter, but they should only be used as a last resort after 22: 00. If this information is critical, pay close attention to the data sheet.

What is a decent cordless screwdriver torque?
Up to 5 Nm of torque should enough for moderate screw-driving applications, while approximately 10 Nm of torque should suffice for heavy-duty applications.

What does it mean to screwdrive hard or soft?
This is a term used in artisan jargon to describe the material that will be prepared. Wood is softer and simpler to work than hard metal. The torque increases slowly in the case of mild screwdriving.

Conclusion 🧾
Compact cordless screwdriver are the Goldilocks of power tools for furniture construction, home repairs, and other DIY projects. They're more powerful and handy than a manual screwdriver, but they're not as heavy-duty as impact drivers or drills. Impact drivers and drills are less precise and cost-effective than electric screwdrivers. As a result, they're ideal for a variety of domestic tasks.
To fit diverse purposes, electric screwdrivers come in a variety of power, torque, battery life, and speed. These tools are simple to use, with features like variable speed, adjustable grip, LED lighting, built-in screw holds, and more. Users may pick their perfect tool and get the most out of it by paying attention to these subtleties.