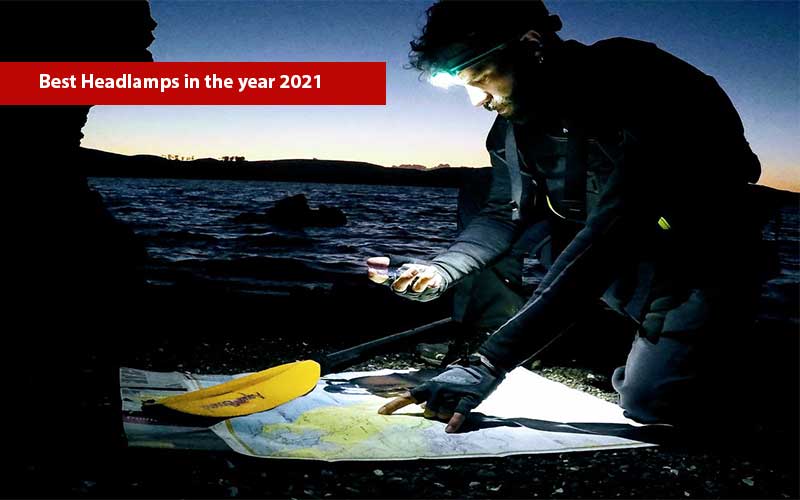 Best Headlamps: Any nature lover should have a headlamp. Whether you are backpacking, walking your dog at night, or camping in a car with friends, hands-free lights are an indispensable tool and will definitely become one of your favorite gadgets.
With all the technical data to peruse and the seemingly endless options on the market, figuring out what to buy can be a real challenge. We researched and tested dozens of headlights to compile this list of the best headlights.
2021, The Year in Which These Headlamps Were Made
All of the below products were made in 2021, and in the first section we have mentioned the name of the headlamps, a short description and the weight they have with the batteries. Nitecore NU25; the Best Headlamp for Backpacking
Ronix RH-4282; A Headlamp for All Your Purposes
✅ RH-4282: Head Lamp/ Resistant Metal Body / Waterproof & Dustproof / 160LM
✅ Weight w/ Batteries: 95g with rechargeable batteries
✅ Model RH-4282 LED 2W
✅ Brightness 160LM
✅ Illumination Range 150m
✅ Runtime 6-12Hours
✅ Weight 95gr
✅ Dimension 58*68*48mm
✅ Storage Temperature -10°C to 50°C
✅ Operating Temperature 0°C to 40°C
✅ Supplied in Ronix color box
Related Products 🛠
[add permalink="Headlight" count="9″ lang="en"]
For fast movement, you need a powerful Best Headlamps whose beam can be better adjusted continuously to the width of the road. This is exactly what the new Ronix RH4282 headlight offers. To do this best, Ronix RH4282 Best Headlamps use the most advanced LED bulbs with SMD technology. Thanks to this new technology, the RH4282 headlight can provide maximum brightness and longer service life. The 160LM brightness provided by this extraordinary Best Headlamps turns night into day!
In addition, the Ronix RH4282 headlights are equipped with high-quality optical lenses. At the same time, this operating lens adopts a waterproof and dustproof design, which can be used even in rainy or dusty working environments. No one will deny the importance of the Best Headlamps range.
If you are cycling or jogging, it is necessary to have a headlight, such as Ronix RH4282, the headlight is comfortable, and the headband can be adjusted to ensure that it will not fall during the activity.

Ronix LUMEN Best Headlamps series are powerful and light, suitable for mountaineering, running, cycling and other activities. It is also the best choice for technicians and maintenance personnel. In addition to the above functions, the adjustable and convenient headband of the Ronix RH4282 Best Headlamps is a great help for users.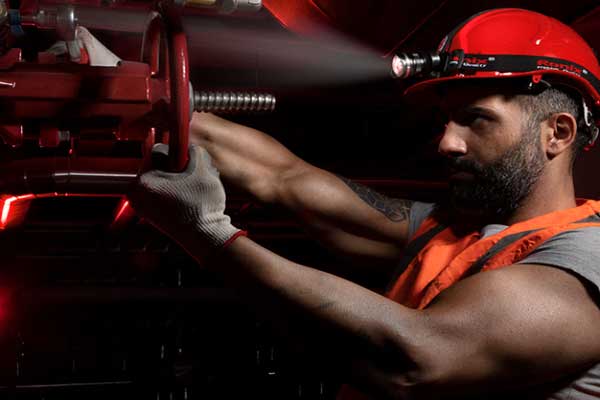 Nitecore NU25; the Best Headlamps for Backpacking
✅ Weight with batteries: 53.8 g
✅ Light output/battery life:
✅ Turbo: 360 lumens / 0.5 hour
✅ High: 190 lumens / 5 hours
✅ Medium: 38 lumens / 8 hours
✅ Low: 1 lumens / 1440 lumens High: 1440 lumens / 6.25 hours
✅ Red light / strobe / lock: yes (0.9 And 13 lumens)/Yes/Yes
✅ Battery: USB rechargeable
✅ Beam mode: Spot and flood light
✅ Waterproof: IP66 (dustproof, should still work in heavy rain)
Nitecore NU25 contains a whole set of valuable functions: multiple Brightness setting, strobe, red light, lock, rainproof and dustproof, all in a compact feather light package. It weighs only 1.9 ounces, including the headband, which can be removed and replaced with a suspension cord (the headlight without the headband only weighs 1 ounce).
We like the dual battery operation of the NU25-one button controls the red light setting and the other controls the white light. It has a good battery life, although it is not the best on this list.

According to Nitecore, the battery can last for 8 hours and output 38 lumens. In contrast, Petzl Actik Core can last for 8 hours at 100 lumens. However, the battery is rechargeable, so if you have a battery pack in your battery pack, you can charge it as needed. The headlights also have indicator lights, so you can monitor the battery level. The
NU25 is the only Best Headlamps on this list with a high CRI (Color Rendering Index) LED setting. By using this setting, you get a warm light, which presents colors and details more accurately than standard LEDs.
🟢 Advantages: high CRI lamp; ultralight; good price; rechargeable battery; better than general water resistance; multiple red lights.

🔴 Disadvantage: It doesn't have the best batter life among the products on this list.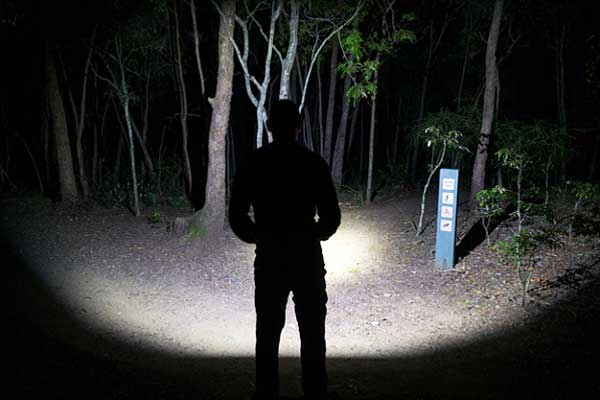 Black Diamond Spot ; Best Dimmable Best Headlamps
The Black Diamond Spot headlights can be dimmed from 6 to 350 lumens, so it is not fixed in high, medium and low settings. We like the ability to adjust the brightness. This Best Headlamps has a powerful battery. In our use, when used for camping tasks and walking for several hours at night every day, it lasts for a week or more between charging.

Since it is powered by AAA batteries, you can bring spare devices to charge quickly and make sure you never run out of power. The spot is not the lightest headlight on our list, but its functionality and durability are incredible. It is also the most waterproof headlamp we've ever released and the only headlamp that can be fully submerged in water.
✅ Red / Strobe / Lock: Yes / Yes / Yes
✅ Weight w/ Batteries: 85g.
✅ Battery: AAA (3)
✅ Waterproof: IPX8 (No data on solid particle ingress, but must be fully submerged to a depth of 1.1 m)
✅ Beam Mode: Point and Flood
✅ Light Output / Battery Life:
✅ High: 350 Lumens / 4 Hours
✅ Low: 6 Lumens / 200 Hours
🟢 Advantages: Dimmable; great resistance; excellent resistance to water; battery indicator.

🔴 Disadvantages: no rechargeable battery option; on the heavy side.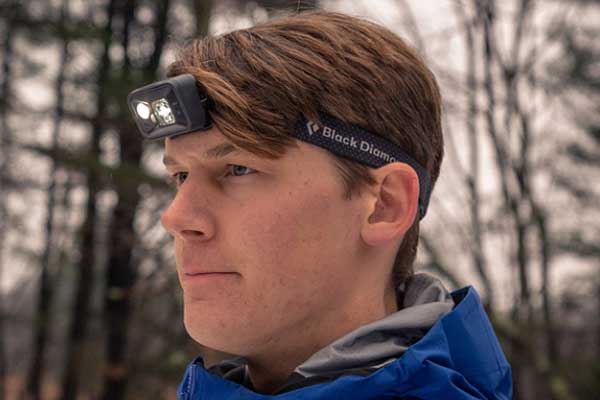 Petzl Actik Core ; Best Rechargeable Headlamp
✅ Light output/battery life
✅ Weight w/ Batteries: 79.3g w/ CORE rechargeable battery; 90.7g w/ AAAs:
✅ High: 450 lumens/2 hours
✅ Middle: 100 lumens/8 hours
✅ Low: 6 lumens/130 hours
✅ Red light/strobe/lock: Yes/Yes/No
✅ Battery: USB rechargeable mAh 1250 core (included); also compliant with AAA standard
✅ Beam mode: dotted and submerged
✅ Water tightness: IPX4 (no data on the entry of solid particles, but should be able to withstand light to moderate rain)
Actik Core and the list of Most other headlights are different because it has flexible charging options. It is compatible with rechargeable batteries and AAA batteries, so you can decide which style is best for your needs. If you are worried about running out of battery and being trapped in the dark, this could be your beacon. Bring the battery pack to charge your Petzl CORE battery and spare AAA battery packs are almost impossible to drain.
In addition, when the battery power is low, the Best Headlamps will flash several times, and then automatically switch to the lowest brightness setting to extend battery life. The depressurization function can extend its service life and provide you with the proper warnings that you are about to die. Incidentally, the weight of the rechargeable CORE battery is about half an ounce lighter than the three AAA needed to power the headlights in other conditions. The
Actik Core is not the lightest headlamp on the list, but it is versatile and proved to be very durable in our tests. It's also one of the brightest headlights on our list, producing up to 450 lumens at the highest setting.
🟢 Advantages: USB rechargeable and AAA compatible; good battery life; super bright.

🔴 Disadvantages: expensive; no locking function; only moderate water resistance.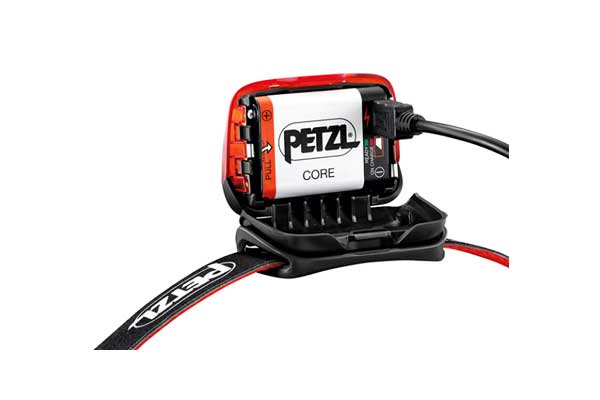 Biolite 330 ; Most Comfortable Backpacking Headlamp
✅ Light Output / Battery Life:
✅ Weight w/ Batteries: 68g batteries
✅ High: 330 Lumens / 3.5 Hours
✅ Low: 5 Lumens / 40 Hours
✅ Red Light / Strobe / Lock: Yes / Yes / Yes
✅ Battery: USB Rechargeable
Beam Mode: spot, reflector and combination 444 waterproof: IPX4 (no data on solid particle ingress, but should be able to withstand light rain to moderate rain)
Unlike most Best Headlamps, Biolite separates the package from Headlight 330 batteries and places it on the headband at the back. This leads to a balanced and aerodynamic fit. The headband fits well and, once properly adjusted, does not slip and requires constant adjustment.
We like that this Best Headlamps can combine spot light and flood light beam mode, so you can get wide angle, diffuse light and long and focused beam at the same time for maximum illumination.

The Biolite 330's battery life isn't long, just 40 hours in a dark environment, but our reviewer said the headlight has enough power to meet your needs. "I was able to use it intermittently during winter training for more than a week a day, and I didn't need to recharge during a two-night backpacking trip."
🟢 Advantages: battery indicator; adjustable moisture wicking headband; light; adjustable.

🔴 Drawbacks: expensive; disappointing battery life (maximum burn time is only 40 hours); a single small control button makes it difficult to operate.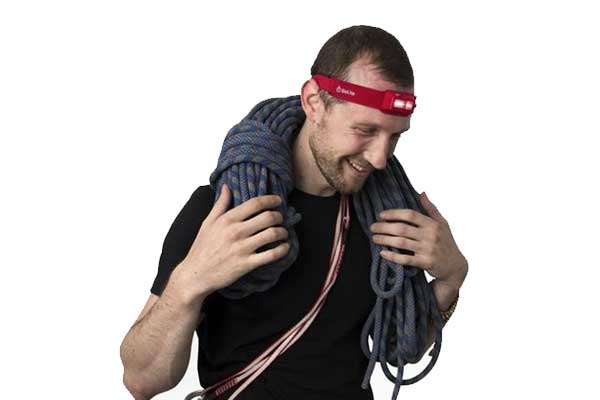 Petzl Tikkina ; Most Affordable Headlamp

✅ Light output/battery life:|
✅ Weight w/ Batteries: 85g.
✅ High: 250 lumens/2 hours
✅ Low: 6 lumens/120 hours
✅ Red light/strobe/lock: None/None/None
✅ Battery: 3 AAA; also compatible with Petzl USB rechargeable 1250 mAh CORE (not included)
✅ Beam mode: Flood
✅ Tightness: IPX4 (There is no data on the entry of solid particles, but it must be able to withstand light to moderate rain)
Tikkina is a straight headlight. It doesn't have a lot of bells and whistles (no lock, red or strobe function, no spotlight mode), and it's heavy. But at only $20, the price is correct. It has good battery life in three brightness settings. The output ranges from 6 lumens to 250 lumens, which is sufficient for most riders. The great advantage of
Tikkina is that it has flexible charging options. You can use AAA or Petzl CORE rechargeable batteries (sold separately) to power it. This makes it more versatile than most headlights in terms of power supply.
🟢 Pros: inexpensive; great resistance; flexible charging options.

🔴 Cons: no red light, strobe or lock; only flood mode; on the heavy side.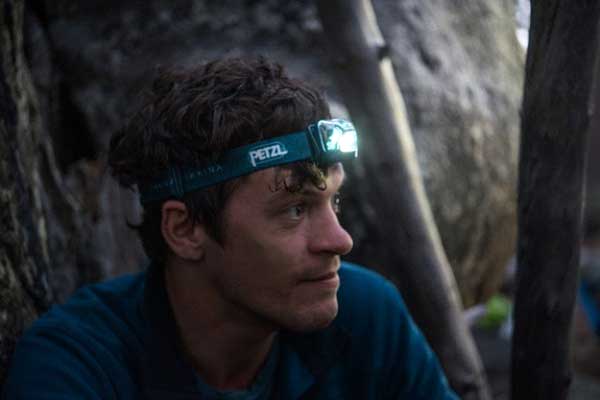 Coast FL1R ; Best Ultralight Camp Headlamp

✅ Light Output / Battery Life:
✅ Weight w/ Batteries: 31.1g
✅ High: 300 Lumens / 1.5 Hours
✅ Low: 120 Lumens / 3.75
✅ Hours
✅ Red Light / Strobe / Lock: Yes / No / Yes
✅ Battery: USB Rechargeable
✅ Mode beam: IP44 almost, but not completely dustproof; must be able to withstand light to moderate rain)
Coast FL1R weighs just over 1 ounce including battery and headband. This makes it the lightest headlamp on our list. Nonetheless, it has most of the features we look for in backpack headlights.
We like that the headband can be easily removed and that the lamp has a clip attachment for the cap.
Our biggest downside is that the brightness options are very limited. There are only two settings: 120 and 300 lumens. One hundred and twenty lumens are too bright for a "low light" setting. Therefore, it is difficult to save battery power or reduce eye strain when using white LEDs. The
FL1R also only has a wide-angle reflector with a maximum beam distance of 34m (or 26m lower), which is more suitable for short-range missions in camps than on the road. Still, it's technically bright enough for night hikes, but you need to be very careful on the battery, as Coast reports only 3 hours and 45 minutes of runtime on the lowest settings.
🟢 Advantages: ultralight; separated from the headband; blocking; moderate price; hat clip.

🔴 Disadvantages: extremely short battery life; no low light settings; only spotlight lighting; no strobe light.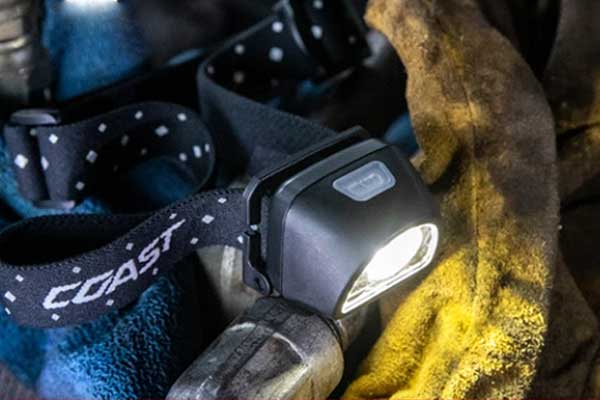 Petzl Swift RL ; Brightest Headlamp / Best Battery Life

✅ Light output/battery life:
✅ Weight w/ Batteries: 99.2g
✅ High response: 900 lumens maximum. / 230 hours
✅ high standard: 550 lumens / 2 hours
✅ medium response: maximum 300 lumens. / 540 hours
✅ Medium standard: 200 lumens / 5 hours
✅ Low response: maximum 100 lumens. / 1050 hours
✅ Low standard: 10 lumens / 100 hours
✅ Red light / Strobe / Lock: No / No / Yes
✅ Battery: 2350 mAh Rechargeable Li-ion
✅ Beam mode: Spot and submerged
✅ Airtightness: IPX4 (no data Particle input, but must withstand light to moderate rain) The maximum light output of
900 lumens is eye-catching, but Petzl's reactive lighting technology is the most attractive feature of Swift RL for hikers. The headlamp has a sensor that adjusts the beam pattern and light output of the LED based on the reflected ambient light.

For example, if you walk through an open field at a full moon, the headlight will automatically dim because there is already enough light around it. When you enter the dense forest cover, the light output will increase again by itself.
This optimizes power consumption, significantly extends battery life, and makes Best Headlamps hands-free. The battery is rechargeable, but it is important to note that it is not interchangeable with the CORE battery that powers other Petzl headlights such as the Tikkina and Actik Core. The
Swift RL is one of the few Petzl models equipped with a locking feature, which prevents it from opening on its own in the backpack, which is a good thing. But it has no red light or strobe function and weighs 3.5 ounces, making it one of the heaviest lights on this list.
🟢 Advantages: detachable ergonomic headband; exceptionally bright; powerful battery; blocking; reactive lighting; versatile.

🔴 Cons: too expensive; no red or flashing light; heavy; rechargeable batteries are not interchangeable with other Petzl batteries.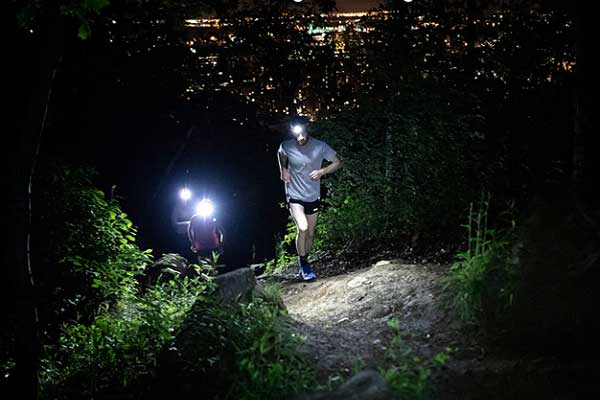 Princeton Tec SNAP Modular Headlamp ; MostVersatile Headlamp
✅ Light output/battery life:
✅ Weight w/ Batteries: 99.2g
✅ High: 300 lumens/10 hours
✅ Low: 10 lumens/155 hours
✅ Red light/strobe/lock: No/Yes/No
✅ Battery: AAA (3)
✅ Beam mode: Dot
✅ ight Degree: IPX4 (no data on the entry of solid particles, but must be able to withstand light to moderate rain)
SNAP modular headlights have mounting brackets, so you can connect the lights to the headband (included in the purchase) or bicycles Hang it up or use it as a flashlight. It is also equipped with a powerful magnet that can be attached to most metal surfaces. This smart, multifunctional design should appeal to backpackers who want to do more with less equipment.
The SNAP Best Headlamps is also one of the most durable batteries in our high settings list. For example, compare the 10-hour battery life of SNAP at 300 lumens with the 3.5-hour battery life of Biolite 330 at 330 lumens. Ten hours of capacity is more than enough for most night hiking backpackers, and 300 lumens is a great output for this task. The headlights are dimmable, so you can easily adjust the brightness according to your needs.
On the other hand, SNAP is heavy and lightweight (no flooding, blocking or red lights, but it does have a strobe function for emergency and high-visibility applications). At least this streamlined simplicity makes it easy to use-relatively few settings, and switching with a single control button is very intuitive.
🟢Advantages: modular/easy to disassemble; shiny; excellent battery life; adjustable.

🔴Disadvantages: no red light or lock; only dot pattern; heavy.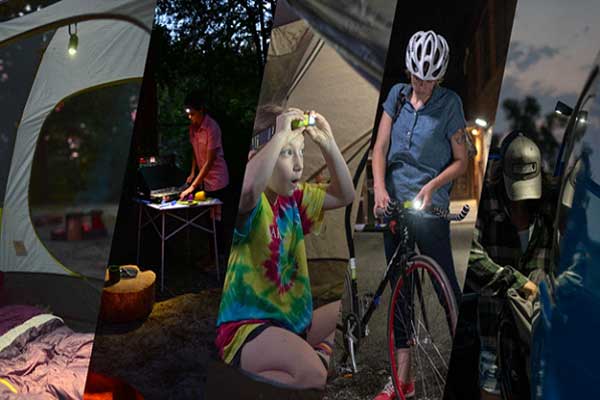 FAQ ❓
Can we use headlamps in any place we wish for?
Headlamps can be operated in any place, just you have to consider about the waterproofness of the headlamps.

What different colors do headlamps have?
Headlamps are provided mostly in yellow and white color, but there are some companies that make headlamps with unique colors, too.

Does higher Lumen mean lower battery life?
Higher lumens mean brighter light, so as the brightness goes up, the battery life comes down on the other hand.

Are headlamps provided by Ronix made of unbreakable material?
In Ronix, the most eye-catching feature that most of the products contain is the unbreakable option that the tools give the user.
Conclusion 📃
In this article, we tried to talk about some of the best headlamps that were made in different companies and mentioned some short descriptions about them. To buy the best headlamp for your project, you need to focus on different aspects of the product, like weight, battery life and etc. some brands, like Ronix, have attempted to make all the best products that a customer needs or has tried to work on the best tools with the highest materials.

There are different kinds of Best Headlamps for different purposes. The Best Headlamps that is used for walking or jogging differs the ones that are used in mines or for industrial purposes. So, as a rephrased sentence, try to find out the project you aim to do, and the choose the tools according to that project.