Hightech
What Is Milwaukee ONE-KEY Feature?
ONE-KEY tool technology was first introduced in 2015. Milwaukee developed ONE-KEY, an advanced emerging technology. It's a digital platform that's developed into every Milwaukee power tool and equipment. You can easily access any of your Milwaukee equipment by adding them to the ONE-KEY web platform, and the tool management system operates directly from the power tools themselves. ONE-KEY gives you full autonomy and access to all important information, making the work simpler. At the same time, it is simple and straightforward to use. Milwaukee ONE-KEY tool feature allows you to customize each specific tool for smoother, more effective work.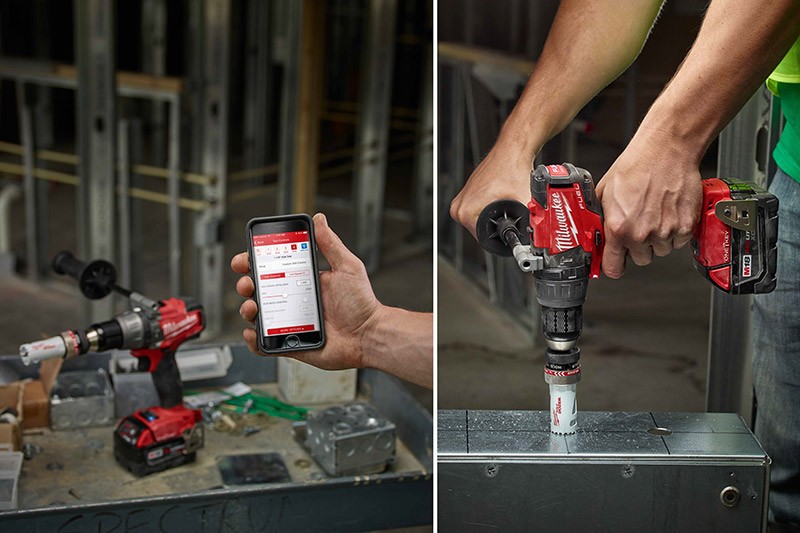 Milwaukee ONE-KEY presents advanced tool control and management, tool security, job site reporting, and tool inventory management (including a form of tool tracking). We will take a look at all these in more detail as part of a complete Milwaukee ONE-KEY analysis.
Tool Control
Tool Control lets you configure your software for your specific project. Drills and impact drivers can be wirelessly synced to program custom speed and torque settings into the tool's memory using ONE-KEY technology. For every trigger pull, the tool's advanced electronics track its performance, providing unrivaled control and accuracy. Since the changes to the settings or modes of a ONE-KEY power tool are made on the software and then uploaded to the tool, the phone does not need to be connected to the tool at all times. There is no need to keep an eye on the tool when used; instead, use the software to check the settings.
Tool Tracking
You can track tool applications through your network of job sites and users thanks to built-in tool tracking capability. The ONE-KEY app will keep a record of where the item was last within 100 feet of every computer with the ONE-KEY app, helping you to find missing tools faster and improve accountability.
Tool Security
The integrated tool security feature, in accordance with monitoring, offers excellent theft protection. ONE-KEY allows you to secure your investment by enabling features such as tool lock-out and hiding the tool from nearby devices' screens so that only you know it's in range (ideal if tools are left unattended overnight). If your tool is missing, stolen, or misplaced, you can disable it by using the one key app to send a remote command to the tool to turn off the next time it comes within the range of any device.
Tool Reports
Milwaukee's ONE-KEY tool reporting gives you access to actual information. With one touch, you can wirelessly sync to a crimper and transfer and archive crimp data to the cloud, thanks to a collaboration with the M18 Force Logic 6T utility crimpers. You can then use this information to group all crimpers on a job into a single-time dependent report, ensuring that you have all of the information you need. Before you leave the job site, the app will generate custom reports that tell you exactly what you need to know and identify potential challenges or problems.
Inventory Management
You can keep all of the tools and equipment in one place with ONE-KEY inventory management, even if they're not on the same job site. You can keep track of all the tools and equipment through the network of jobs and users by establishing a central management system. This inventory management feature allows you to keep detailed inventory records, or brand, making it much easier to create a budget and manage annual equipment expenses. By assigning locations and owners to each inventory item, ONE-KEY allows instant and simple information sharing between the field and the back-office.