Awards
Ronix Wins the Second-Place Prize of Package Designing Biennial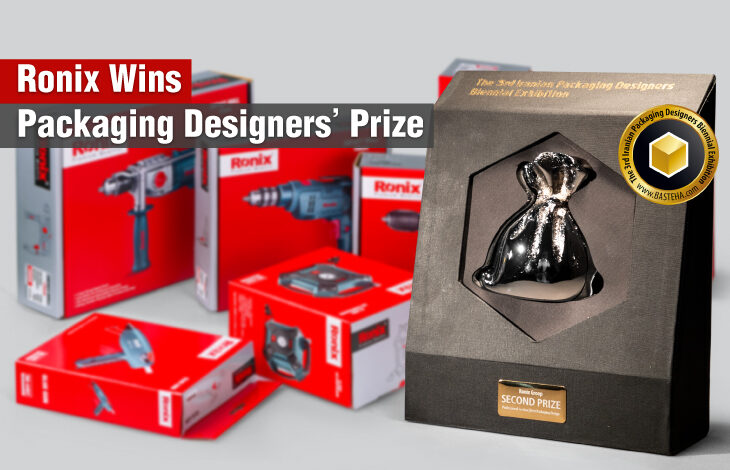 Package Designing Biennial is a contest held every two years since 2014 by Packages Website. The website has been established with the support of a group of packaging design professionals and veterans whose main goal is to grow and promote packaging design in society. This website does not belong to any group, institution, or organization, whether governmental or private, and is run independently.
The purpose of this website is to build relationships between manufacturers and designers in the field of packaging and introduce these designers to promote the position of packaging design in the country.
The Criteria for selecting and judging the works in professional fields are as follows:
Creativity in problem-solving
Distinctive design compared to competitors.
Maintaining the required standards for proper communication with customers.
Observing the standards of design in composition, layout, and information arrangement
Appropriate use of visual icons focused on the cultural themes of the target community.
Ronix won the second-place prize of the 3rd Iranian Packaging Designers Biennial Exhibition, thanks to the creativity in design as well as the beauty, which matters a lot for Ronix as it proves how much the company values its customers and respects them.
Uniformity is one of the essential factors in the packaging design of Ronix tools because such uniformity represents the brand.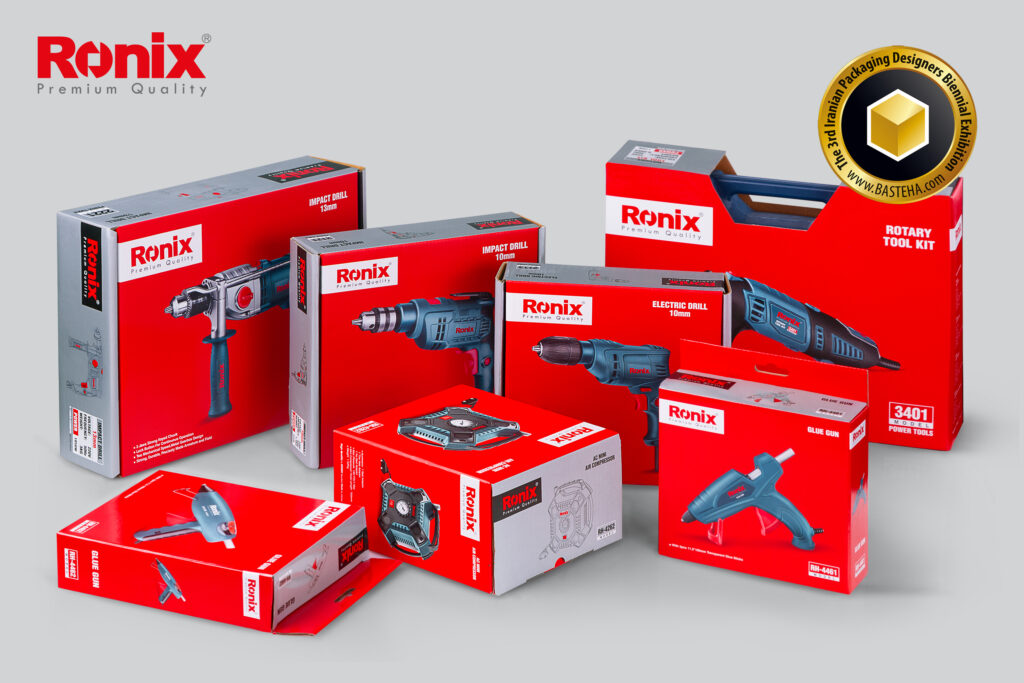 The first stage in creating a new design starts with shooting the products' photos. Professional photography plays a key role in portraying products and attracting the attention of customers. In this regard, after photo shooting by professional photographers in the Communications & Branding Department of Ronix, the expert editors of this department work precisely on editing and designing the images.
Due to the vast diversity of Ronix products, which are over 2000 different tools, these products' uniform packaging design represents the same identity when presented in the market.
Also, red is the dominant color in Ronix products and packaging design, which symbolizes this brand's power and strength. This color, along with silver and black altogether play a significant role in the allure of this brand with an attractive combination.
The logo of Ronix is displayed on the left side of all boxes, which has been carefully dimensioned and placed.
For the power tools, the technical information, including special features and specifications, has been summarized and prioritized in a silver chart at the back of the box in four languages.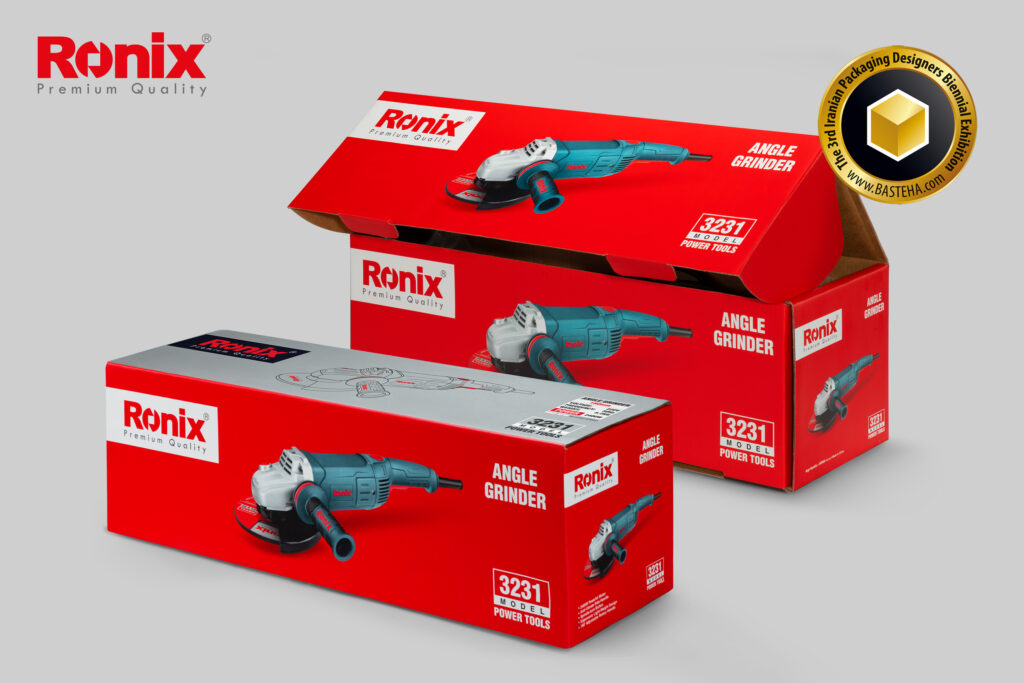 For the hand tools, which are categorized into various groups, innovative names have been selected, which all symbolically represent the functionality and quality of that tool.