Ronix News
Ronix's High-quality New Brush Cutters Are Distributed by Most Chinese Tools Suppliers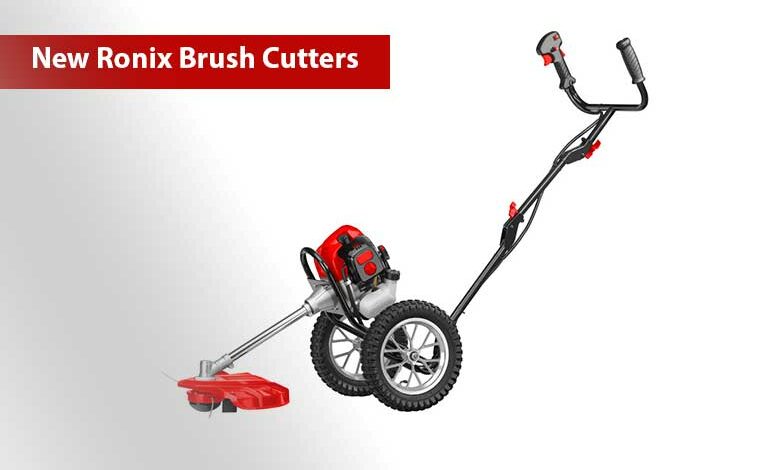 Why Are Tool Users Willing to Purchase Tools from Chinese Suppliers?
As the manufacturing costs are much lower in Asia, a significant number of tool manufacturers buy tools from China since this country is one of the first target markets to take into account when looking for low-cost inventory for their industry. Purchasing tools at factory prices from Chinese suppliers can help the business become more competitive and raise profit margins. On the other hand, you would need to buy packaging, parts, or raw materials, so purchasing tools from China might be a good option.
Most tool suppliers around the world are interested in different kinds of power tools manufactured by Chinese tools suppliers. Garden power tools are also popular in China, and many tool users purchase them from this country. Competition is fierce in China because there are so many power tool manufacturers, and profits are low for these Chinese tool suppliers as well. Since garden power tools are relatively inexpensive, consumer profit margins are likely to be higher.
People may wonder, "What is the best garden power tool brand in China?" while considering sourcing or buying garden power tools from China. "Can I import garden power tools from China?" and "Where can I find the cheapest Chinese suppliers?"
Before we get into the applications, features, and various types of brush cutters, let's take a look at how brush cutters came to be in China.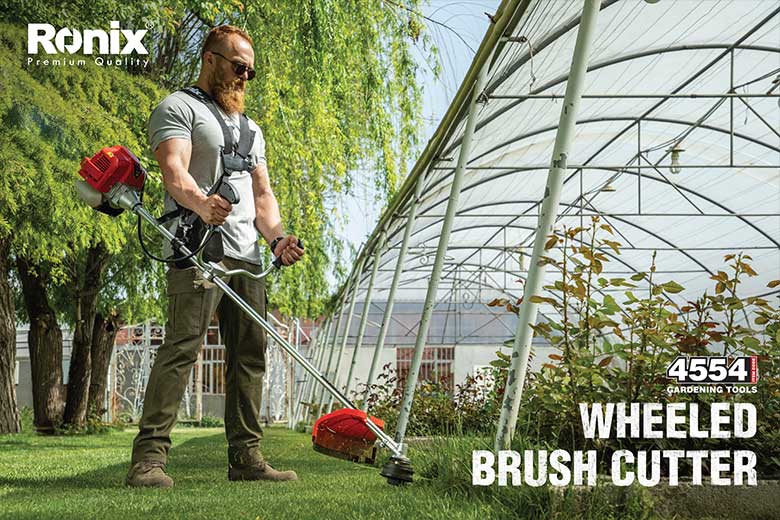 A Brief History of Garden Power Tools
There were no garden power tool vendors in China before, and the majority of large suppliers, such as Honda, Komatsu, and Kawasaki, came from Japan. In the mid-1980s, several Chinese tools suppliers discovered a great demand for gardening power tools and started manufacturing lawnmowers, chainsaws, cultivators, brush cutters, hedge trimmers, earth augers, blowers, and vacuums, as well as water pumps, electric sprayers, mist dusters, and other gardening power tools. China's power gardening tools were first exported to Southeast Asia due to high demand and a shortage of technological requirements. Since China joined the WTO, its power gardening equipment found its way into Western countries.
As a result, they depend heavily on power gardening equipment. The need for gardening equipment is enormous because many people own a home, a villa, a greenhouse, or a garden. To enter these markets, China's gardening power tools producers have improved their technologies.
Currently, after being exported to Western countries, gardening power tools made in China are sent to South America and other countries.
It would be beneficial if you looked for the best garden power tool suppliers to find products for your tool industry and improve your profit margins. Garden power tools can now be purchased and imported from China, where the majority of these tools are made.
Ronix is one of the tool manufacturers with a long history of producing and supplying a wide range of tools. As variety in products is just one of Ronix company's strengths, many manufacturers worldwide prefer to import brush cutters from Ronix. Furthermore, Ronix's reliability is ensured thanks to the fast shipping of the products it offers.
What Is a Brush Cutter?
Brush cutters are similar to line trimmers in that they use a thin nylon cord to cut plants like tall grass or weeds, while a brush cutter uses a metal saw to cut through dense foliage and tree trunks up to 4 inches deep. Brush cutters are stronger and more flexible than trimmers, but they do have some disadvantages to consider.
One of the significant precautions to take into account when using a brush cutter is the need to practice the cutting techniques in order to avoid injuries or damage to the machine. Brush cutters have a small cutting area, so you can't just hack your way through the green area. You must cut from right to left because the blades spin counterclockwise. Ronix Brush cutters have a variety of blade attachments that allow you to cut a variety of materials. As Chinese tools suppliers claim, brush cutters are normally reliable and efficient tools as long as they are well maintained. On the other side, the blade life is determined by how much and where you cut it.
New Ronix Brush Cutters
Chinese tools suppliers are interested in the New Ronix brush cutters, although Brush cutters are available in different sizes and shapes from various power tool manufacturers. Weeds and long grass can be easily removed from your garden or yard with lightweight lawn cutters. Heavy grass cutters, on the other hand, are perfect for easily removing dense brushwood. Ronix has just launched a new product line that includes brush cutters as well as a number of other creative products. The Ronix 4553, 4554, and 4553 models are new brush cutters. The new generation of Ronix fuel brush cutters comes with a high-torque 1350W engine, a 900ml tank, an ergonomic aluminum bike style handle, and an ergonomic shoulder belt, so you won't get tired. These gasoline cutters have a 1:40 fuel-to-oil ratio, which is excellent. Their 51.7cc engine has a top speed of 7500 RPM and has a power of 51.7cc. The new Ronix brush cutters' groundbreaking design clutch system improves performance and efficiency. This tool's excellent CHAMPION ignition mechanism guarantees effective, seamless operation in addition to all of these useful features. The new brush cutters from Ronix compete with several similar brush cutters from other Chinese tools suppliers. There will be so much strength in your hands with the new Ronix brush cutters!
Brush cutters 4553, 4554, and 4555 have a variety of features to offer customers. With this brush cutters' firm grip, you feel no exhaustion on the tool after long hours of work. You don't have to worry about the cleanness and aesthetics of your patio and yard any longer with the lightweight and ergonomically designed Ronix brush cutters. These brush cutters are ready to compete with similar brush cutters from other Chinese tools suppliers.
All in all, both Chinese tools suppliers and customers are aware of the fact that Brush cutters are beneficial tools, and we do not neglect their importance.