Occasion
We, in Ronix, Had a Great Time Together on the 9th of January.
Ronix has always tried to provide a happy and dynamic work atmosphere for all its members because having professional behavior, which is one of Ronix core values, requires a positive vibe. Christmas was the best time to celebrate with our beloved ones.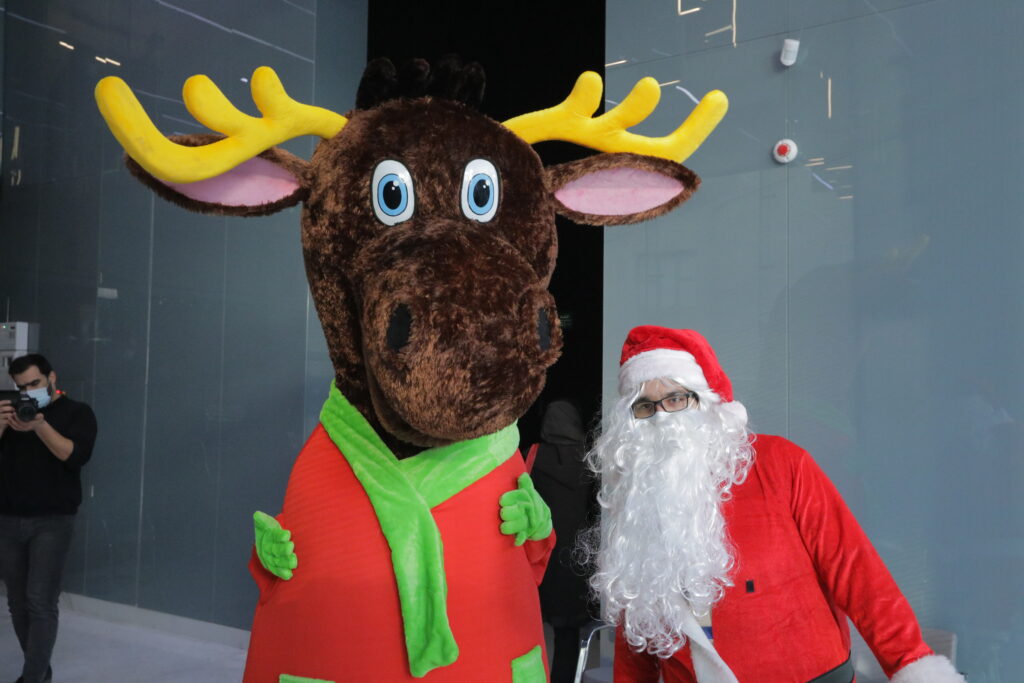 On the 9th of January, all the Ronixians were surprised to see the moose mascot in the main entry door as the sign of safety and control. There was a happy vibe all around the main hall showing that even the pandemic cannot stop us from being thrilled and motivated. All Ronixians, later than that, were astonished by seeing another Christmas creature, Santa.  He came into the office with a special gift in hand to cherish the new year. On this day, the world was happy and we were too.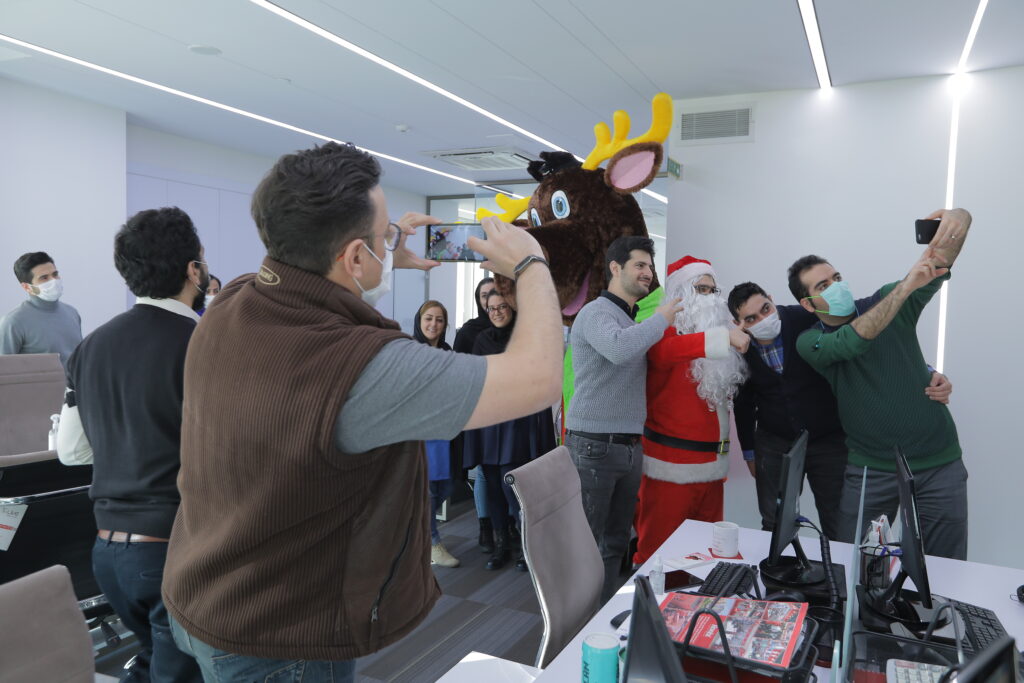 "Being ambitious about the future is what we all need but celebrating the moment we are living is important as well." Said Reza Ramkho, the CEO of Ronix company.  According to the policies that we have always taken, we celebrated the new year and Saint Christ's birthday by filling our moments with laughter and enthusiasm. Many of our members have voluntarily designed the charismas tree together using Ronix products. This tree was genuinely precious to all of us because everyone played a role in applying their knowledge and creativity; so, it was a sign of cooperation and innovation to all of us. While everyone was waiting for the tree to finish, there was something more intriguing behind the scenes. Some of us were trying to make one of the giant moose mascots to provide a happy environment. In the morning, everyone arrived at the office right on time to start another working journey; the giant moose mascot appeared on the door right next to the Christmas tree. Everyone was amazed and took photos and enjoyed their moments with their colleagues.

Later, when everyone was busy doing their desks, the jingle bell song was played and surprisingly, Santa came with his moose with a hand full of chocolates. All staff seemed surprised, but after a short while, all were singing and welcoming Santa. Youngers were taking photos and orders enjoyed the scenes and their chocolates. We all experienced one of the happiest days in our workplace and this reminded us how tight the bond between us is.