Hightech
Makita Receives the 2018 Innovation Award from The Home Depot.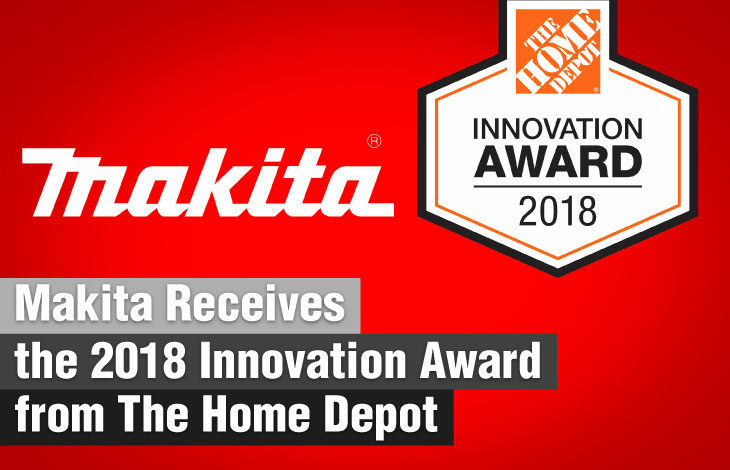 Makita, the cordless tool industry's innovation leader, is proud to announce that it has won The Home Depot's 2018 Innovation Award.
The Home Depot Innovation Award identifies products that have a unique service in the industry while still delivering true value and efficiency in various home improvement projects. The Makita 18V LXT® Sub-Compact was named "Overall Winner" for providing maximum power in a compact package.
Makita was rewarded at The Home Depot's Annual Supplier Partnership Meeting in Atlanta on Tuesday.
"This award from The Home Depot is an honor for Makita," said Ken Hefley, executive vice president of marketing at Makita U.S.A. Inc. "Makita cordless products are designed to assist users in solving problems and completing tasks more quickly. Makita developed a new class of cordless tools with Sub-Compact, which combines the controlling power of a 12-volt tool with the durability and compatibility of an 18-volt tool. Sub-Compact offers customers a good solution, including smaller, lightweight tools for work overhead or in tight spaces, as well as the 18V battery's broad compatibility, that provides over 200 LXT cordless tools."
Drills, impact motors, impact wrenches, reciprocating and rotating saws, a rotary hammer, and a radio are among Makita's expanding Sub-Compact line of tools, with more on the way. The new black trade dress on all 18V LXT Sub-Compact tools differentiates the line as a new class of cordless tools. The Makita LXT system, which uses 18V lithium-ion slide-style batteries, is the world's largest cordless tool system.
Visit Makita website to read more about Makita Sub-Compact tools and the whole LXT system.